Art, Experiences & Issues.
The Sole Adventurer is a visual arts online magazine based in Lagos. Founded in 2015, it operated as a blog reporting and promoting cultural happenings, exhibitions, and art created by contemporary artists in Lagos and beyond.
Observing a rising demand for new art writings and critical views on the thriving Lagos art scene and surrounding African art hubs, the blog was shut down to remodel its framework for a new readership.
The mission of the new TSA site is to critically engage the new and growing art scenes in West Africa (and in general Africa), contextualize the work of artists, engage people in the art field, report local and international art events, cultural experiences and issues.
In 2016, TSA published a well-received e-magazine (with complementary prints) featuring Nigeria's presence at the 12th edition of the Dak'Art Biennale in Senegal, profiles of the five Nigerian artists who participated, and an interview with the 12th Biennale's artistic director, Simon Njami. The issue also featured a report from 1-54 New York Forum on the rise of African voices and names in the global art market.
There are plans to match up with special print editions yearly.
In the past, we have worked as a media partner with organizations including British Council (Open House Lagos), Amref Health Africa USA (ArtBall), Light Camera Africa!!! Film Festival, TP-Collective (ArtXLagos), Akete Foundation (Lagos Biennial), African Artists' Foundation (LagosPhoto), Revolving Art Incubator (multiple events) and QDanceCenter (We Almost Forget & Dance Gathering).
We have also enjoyed the support of remarkable individuals and organizations on the blog and in the production of the first e-magazine. These include Samsung West Africa, Arthouse Contemporary Limited, Rele gallery, TravelBay, Crescent Design, and Elkova Print.
Editorial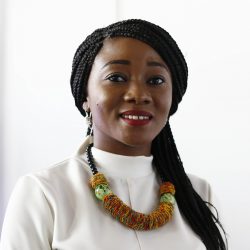 Managing Editor – Bukola Oyebode
Bukola Oyebode is an art writer, editor and publisher. She is the founder and managing editor of the visual arts magazine The Sole Adventurer (TSA). She has worked in the media, particularly broadcasting, since 2011 in different positions. As a writer, she has made contributions to online and print magazines. She also writes for exhibition publications and has covered major biennales including Dak'Art (Senegal), Venice Biennale (Italy) and Jogja Biennale XIII (Indonesia). In 2017, she was editor of Intense Art Magazine special publication on women artists in Nigeria. In the same she year was listed as one of the women shaping the Nigerian Visual Arts. 
Oyebode studied English at Lagos State University focusing on language and media.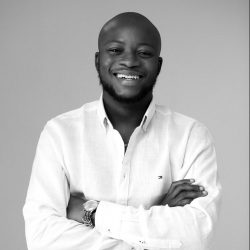 Editor-at-large – Ayodeji Rotinwa
Ayodeji Rotinwa is a freelance writer and critic who covers visual art & culture, social justice, sustainable development and often, how the latter two intersect with the first.
In 2017, he led on digital communications for Nigeria's debut pavilion at the Venice Arte Biennale, known as the "Olympics of visual art." He was previously Communications Manager for leading contemporary art space, Rele Gallery.
He has been published by Financial Times, Artsy, Art Forum, Roads & Kingdoms, amongst others.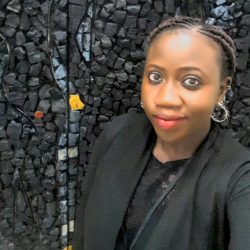 Editorial Coordinator – Roli Afinotan
Roli Afinotan is a writer and an evolving photographer. She graduated from the University of Ghana, Legon, with a double major in Sociology and Information Studies. She previously worked in communications, content research and acquisitions for a TV and film production company. Her writings on contemporary art were first published in The Sole Adventurer digital magazine in 2016. Since then, she has freelanced as an art writer for other art platforms. She is currently editorial coordinator and writer at TSA. Afinotan aspires to be a published author and curator.
Contact us