ArtHouse (The Space) invites you to the exhibition opening of Nigerian Artist Eva Obodo on Saturday 30th May 2015 to view his new body of work titled "Line by Line" .
"The past and the present are already known. The future remains a mystery. Taking the past and the present apart or in pieces, and then reconstructing them piece by piece, bit by bit and line by line, generates visual imagery that shed light on the future." Eva Obodo.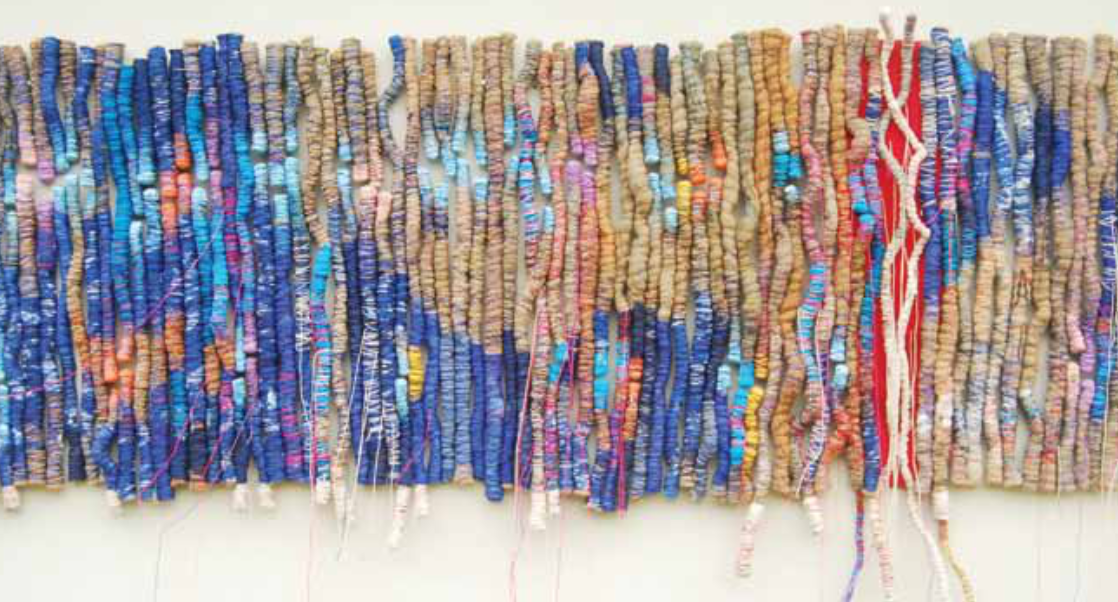 Line by Line shows a neo-avant-garde streak that is at once familiar yet redefines dominant perceptions regarding what can be expected from a sculptor. Forms are given definition not by the idealist philosophy that governed the traditions of sculpture with which we are all familiar. This approach to form is definitely a transgression from
the inherited academic tradition that still dominates the sculptural
scene in contemporary art. Line by Line follows sculptural form similar to works by El Anatsui, Nnena Okorie  and Ndidi Dike. This body of work thus create platform for relational expectations and dialogue, like call and answer exchanges.
The exhibition opens at 5pm on Saturday May 30th and will run till June 20th 2015.
Exhibition Venue: Renault, 43B, Akin Adesola Street, Victoria Island, Lagos.
Time: 5pm to 8pm on opening day, The Space opens 9am – 5pm on Monday – Friday and 10pm – 5pm on Saturdays.
See more photos of works showing at the exhibition below.