The publisher of art and lifestyle magazine Omenka launches another exciting magazine REVitUP! on alternative contemporary music in Africa.
The first edition of REVitUP! celebrates the continuous rise of neo-soul music in Nigeria with insightful feature stories, engaging interviews, Sound Check of new albums and news of what's happening in the world of alternative music in Africa. The magazine puts together a group of African artistes from around the world creating new possibilities for music from the continent beyond the monotonous sound and label of Afro-pop. Some of the artistes are names you have never come across unless you an ardent follower of soul, funk and jazz music by Africans. Consider this your 'get familiar with the alternative genre' magazine.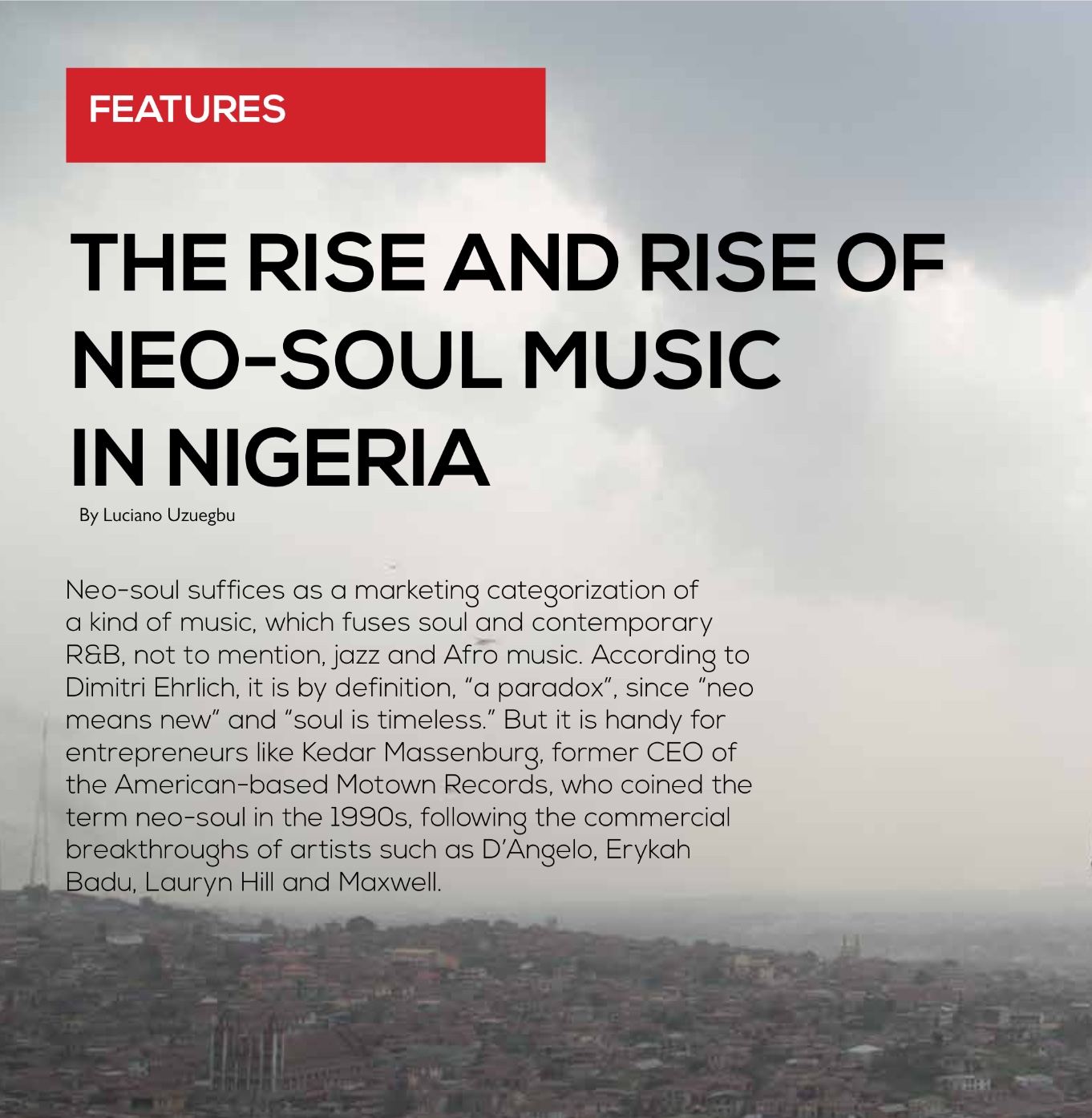 In this edition of the bi-monthly magazine published by Revilo Company Ltd, also owners of Revilo music, they introduce the beautiful soul and jazz singer Nayosoul, recently signed to the record label. Her bold face and captivating laugh covers the front page of the magazine. Nayosoul's music is a fusion of jazz, soul and more contemporary sounds and she has a few popular hit songs on the airwaves. She is presently working on her next album with Revilo music.
Read about Nneka, Asa, Keziah Jones, CEF, Nayosoul, Diana Bada, multi-talented music producer Atta Lenell and other artistes featured in REVitUP here and share with others.
Don't miss the article "No room for Eccentrics" and Bez's transgender parody story. See more photos from the magazine below.