After an outstanding review of Akingbade Adeyinka's works at Cultural Connections group exhibition in Chicago, USA, he is ready to present his first solo exhibition at Temple Muse in Lagos on Saturday.
Adeyinka Akingbade, born in 1981 is an emerging awarding winning painter, graphic designer and photographer. He is a graduate of Fine Arts from Yaba College of Technology, and specializes in painting. In 2008, the same year he graduated from Yaba College of Technology, Akingbade's varied style of art got him on the finalists' list at the art competition organized by the African Artists' Foundation. He also participated in the one month artist residency program "Independence and the Ambivalence of promise" by Centre for Contemporary Art (CCA Lagos) in 2010 and won first prize at the Lagos Black Heritage Festival art competition in 2011. His experimental photographs has been featured in the German magazine 'BORRIOLAH-GHA'.
While working as a studio artist on weekends, Akingbade runs a graphic design consultancy, GNO Studios, and his clients include DDB, Proactive Media, Wimbiz, TruContact, W-Tech, and African Art Spectrum.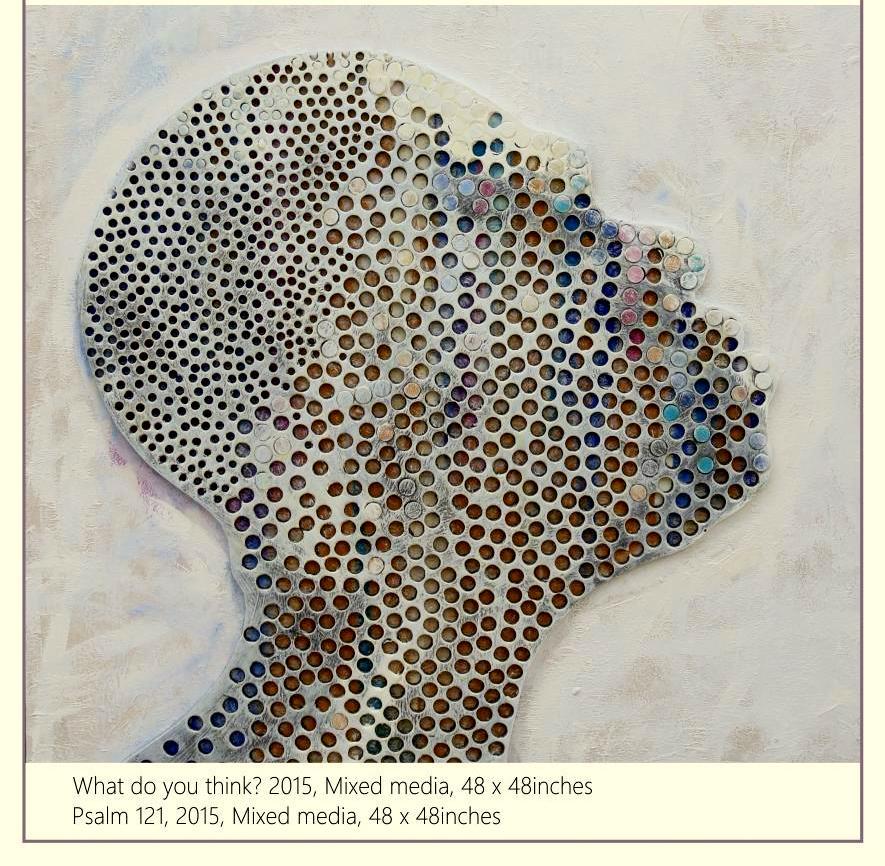 The art salon is a presentation of his works in different media on canvas and paper, and it is part of Temple Muse's concept of placing art in places beyond the gallery space. The exhibition opens on Saturday July 18th, 2015 with a reception opening at 2pm – 6pm and will run till September 4th, 2015.
Address:  21 Amodu Tijani, off Sanusi Fafunwa, Victoria Island, Lagos. Contact Temple at [email protected] for more information.
The Summer Art Salon was curated by Sandra Mbanefo Obiago.