'Hotel Sahara' is an ongoing group exhibition featuring artists from North Africa and Sub-Saharan Africa. Curated by Anna Labouze and Keimis Henni, with Maïa Hawad, who worked with them on the project, the exhibition was conceived during a residency involving ten young artists at the doorstep of the desert, a festival dedicated to performances, music, cinema, poetry and spoken words, along with a mediation and workshops programme.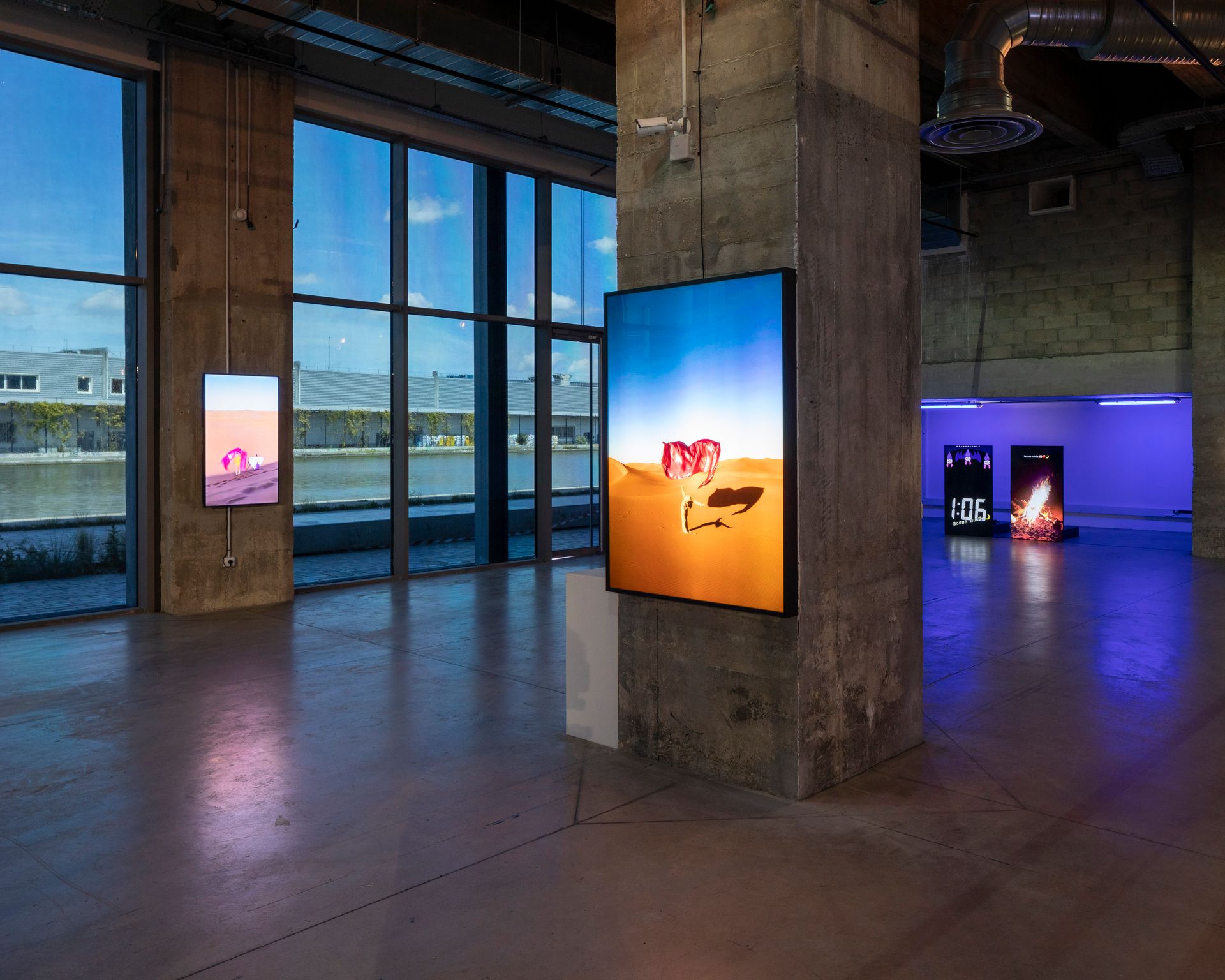 The ten artists are from seven countries and they represent different creative fields presented in the show. The artists are Alex Ayed, Tewa Barnosa, Salim Bayri, Tayeb Bayri, Hiba Elgizouli, Famakan Magassa, Sara Sadik, Ahmed Serour, Hanin Tarek, and Ismail Zaidy, from Morocco, Tunisia, Algeria, Libya, Egypt, Mali and Sudan respectively.
'Hotel Sahara' interrogates the construct of a divide, a frontier space that places two parts of Africa away from each other: North Africa and Sub-Saharan Africa. This construction reduces the Sahara to an empty and marginal geography and to an exotic landscape, even a sci-fi scenery, where Saharans are invisibilized.
Some of the questions 'Hotel Sahara' seeks to address are: How can a territory become a frontier? How do its inhabitants' narratives and stories become peripheral? What does this marginalization leave behind in African geographies, in the continent's history and even more so in people's experiences? How can we fathom the fantasies and projections that the Sahara still intensely arouses from Europe, but also from Africa and its diasporas?
The participating artists have addressed these issues with a fresh eye, inserting them into their respective universes with diversion, discrepancy, irony or through the prism of fictions. A wide variety of media is called upon: painting, installation, video, photography, dance, sound, music, performance, writing, computer programming, modelling and 3D printing, testimonies recovered from the internet and social networks, etc. From this ensemble emerges an ebullient and impetuous aesthetic, reflecting the concerns and visual culture of their generation.
The exhibition is thus conceived as a collective poetic narrative, a reflection in the making, which attempts to force passages and alternative paths towards a disarticulated and unknown geography.
'Hotel Sahara' is on view at Magasins Généraux in Paris, until October 2, 2021.