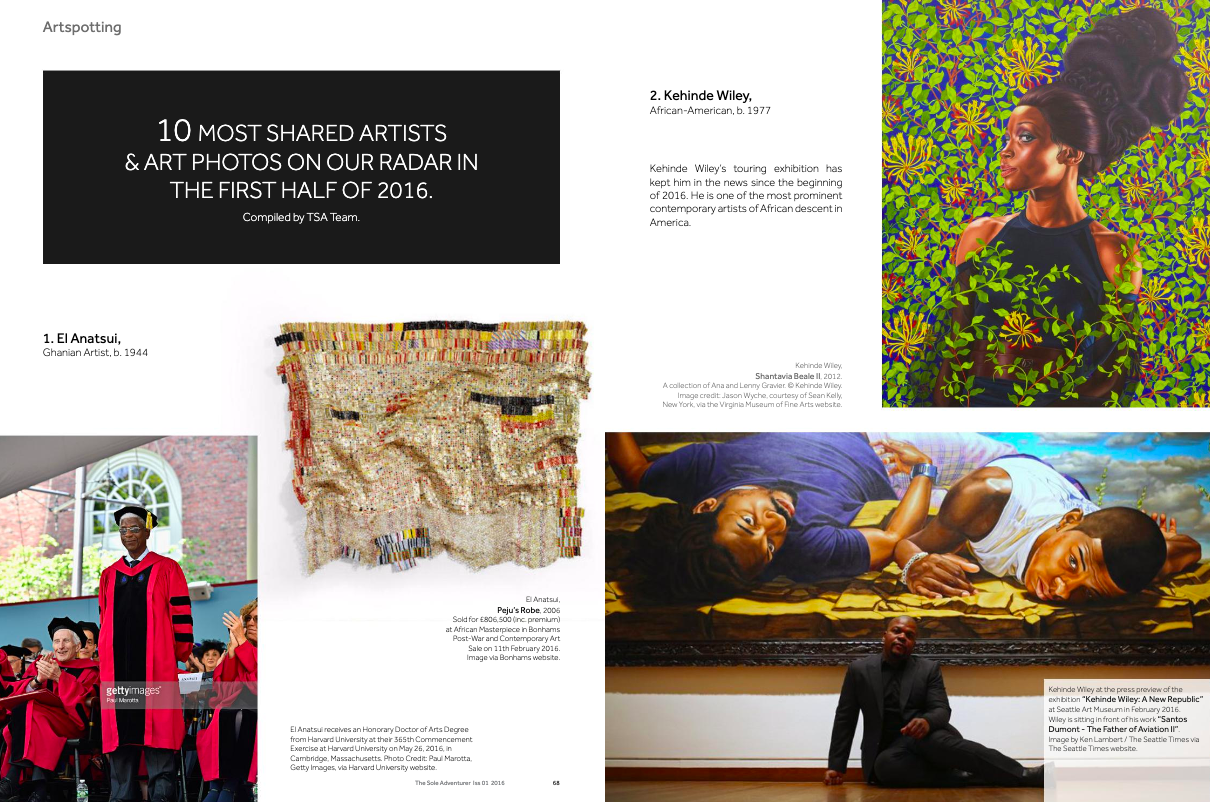 This issue highlights Nigeria's presence at the 12th edition of the Dak'Art Biennale in Senegal as we profile the five Nigerian artists who participated. Baptiste Madinier gives an overview of the Biennale and highlights some of its challenges, while in a conversation with Simon Njami, Artistic Director of the 12th Dak'Art Biennale, Bukola Oyebode navigates the basis for the theme and the urgent need to reignite an African dream and hope in Africa.
The question of the representation of African contemporary art in the West, how it is shared, consumed and perhaps exploited is addressed by Erica Famojure in The rise of African Voices in the Art Market, through discussions at the last 1-54 Contemporary Art Fair Forum in New York. Jite Efemuaye reports the last auctions on African art in Lagos and in London and the significance of these sales in global market trends.
African-American writer, Jovonna Jones examines the current interest of the West in African art and culture. She writes, "In this contemporary moment, black artists – whether from the African continent or elsewhere in the Diaspora – possess far-reaching influences. Amidst globalized cultural exchange and taste-making power, Western masses, in particular, continue to hunger for African and African Diasporic art across creative industries, and for various reasons."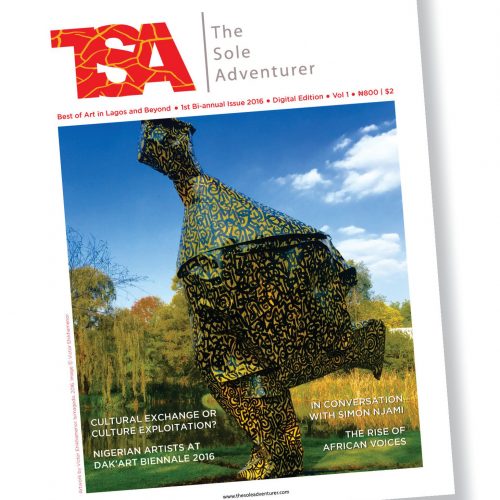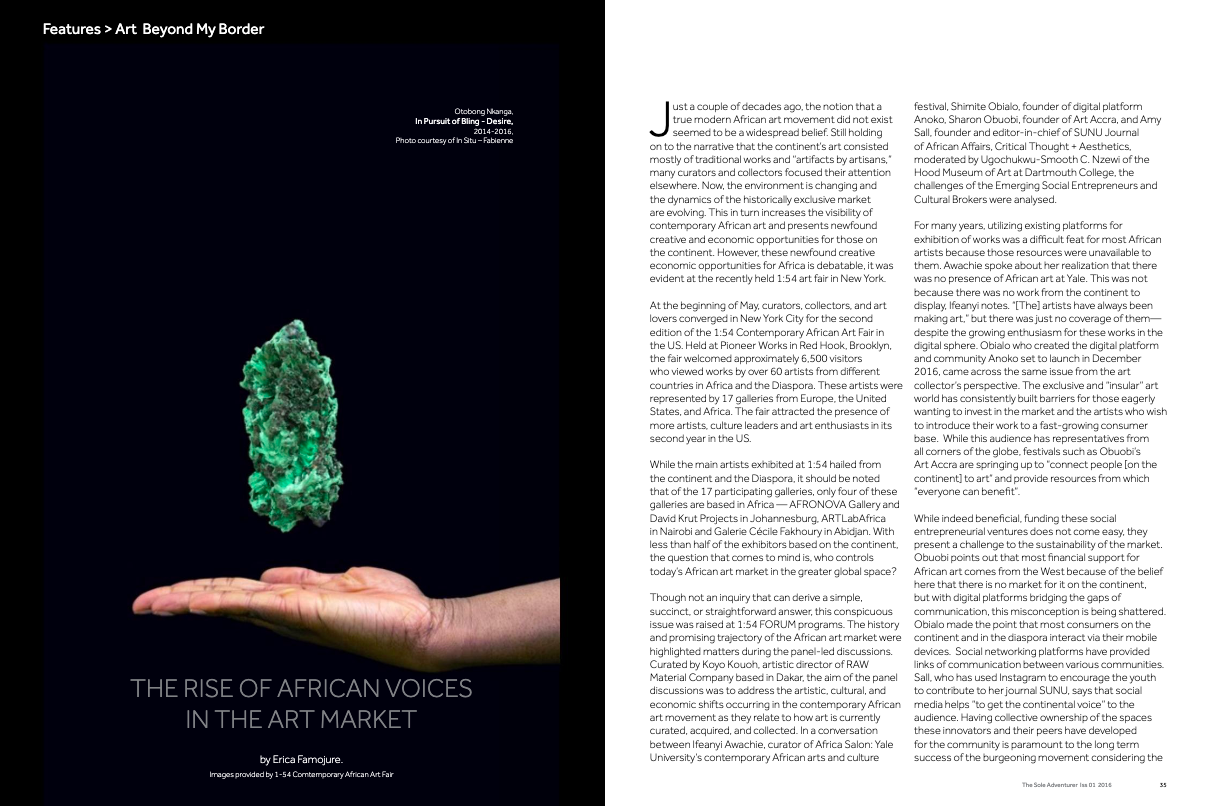 In the interview section, documentary photographer and photojournalist Adolphus Opara shares the story behind his career in photography in an interview with Roli Afinotan.
"Photography has been in one word, interesting. I am a photographer that likes to work on my own terms. Till date, I have been adamant about working full time for any media company because I want to be able to tell my stories without any external influences. In between, I have received some awards and gained recognition beyond this country." – Adolphus Opara.
Dutch artist, Ingrid Baars, best known for her L'Afrique series, talks about her fascination with African women and the inspiration she gets from African cultural heritage as expressed in her work.
In the travel section, an interview with Nigerian writer and photographer living in Sweden, Lola Åkerström, shows what it takes to be a travel photographer. From El Anatsui to Kehinde Wiley, Peju Alatise, Victor Ehikhamenor and more, we spotlight some of the trending artists and art photos on our radar in the first half of 2016.
Update: 
Fifty copies of this edition were printed to raise funds for the magazine. The copies are sold out now. 
–
Top image: Babajide Olatunji. Tribal Mark Series III, No5, 2016. Courtesy 1-54.com