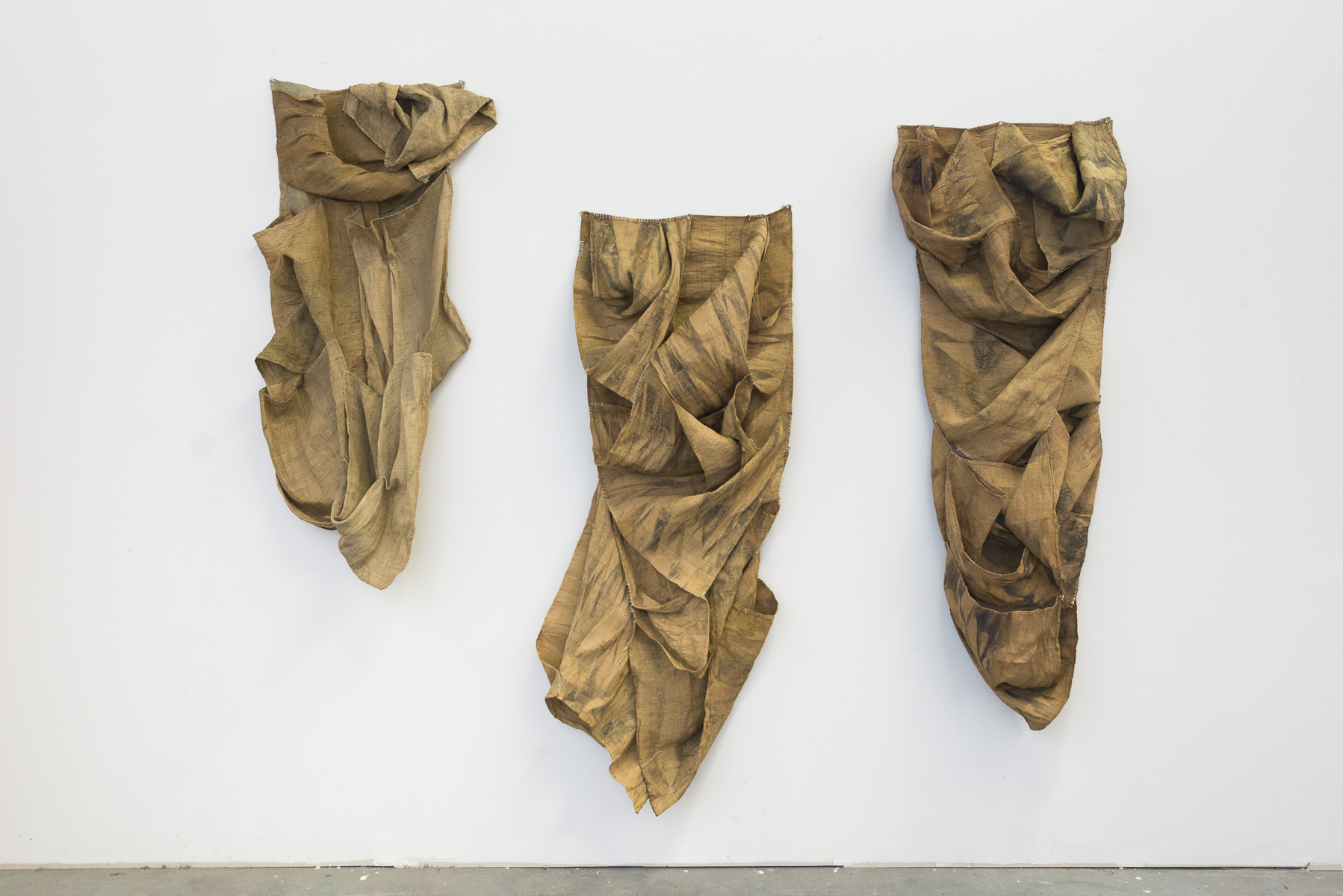 "Fibers of Being", Tahir Carl Karmali's first solo exhibition in Germany, will open February 7, 2019, at LKB/Gallery.
"Fibers of Being" alludes both to the materials used and the narratives explored in his work. Karmali's interest in migration and socioeconomics characterises his practice and is expressed through his process and selection of materials. This exhibition will present selected works from two bodies of work – PAPERwork and STRATA – by the artist and will be accompanied by an essay by Jesse Firestone published in the catalogue of the show.
PAPERwork addresses issues of nationality, authenticity, documentation and borders created in Africa by examining migrant population in East Africa. Born and raised in Nairobi, Kenya, Karmali looks back at his familial immigration documents during colonialism and his current immigration documents to discuss borders and control. By breaking down these paper documents, pulping them, and creating new sheets of paper he questions the presence of paper as a validator for movement across the globe
In the STRATA series, he investigates the use of land and the treatment of people. Made mostly with raffia, a traditional woven palm tree fibre textile from the Democratic Republic of Congo, these works show dark rifts from dying the fabric with cobalt and lithium from cellphone batteries. It references the oppressive mining practices in Congo.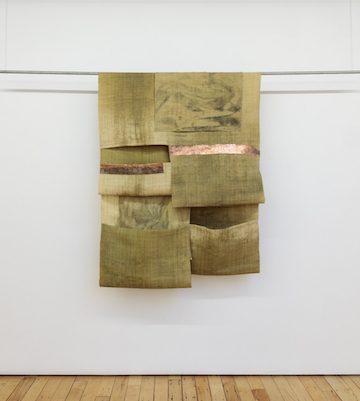 Tahir Carl Karmali is a New York-based visual artist, born and raised in Nairobi, Kenya. Drawing from issues surrounding the shifting global economy, his work develops from an interest in economics, geopolitics and social systems. He combines photography, photocopying, collage, textile, paper making, installation, and sculpture to create objects that reflect these subjects.
"Fibers of Being" will be on view until March 9, 2019.