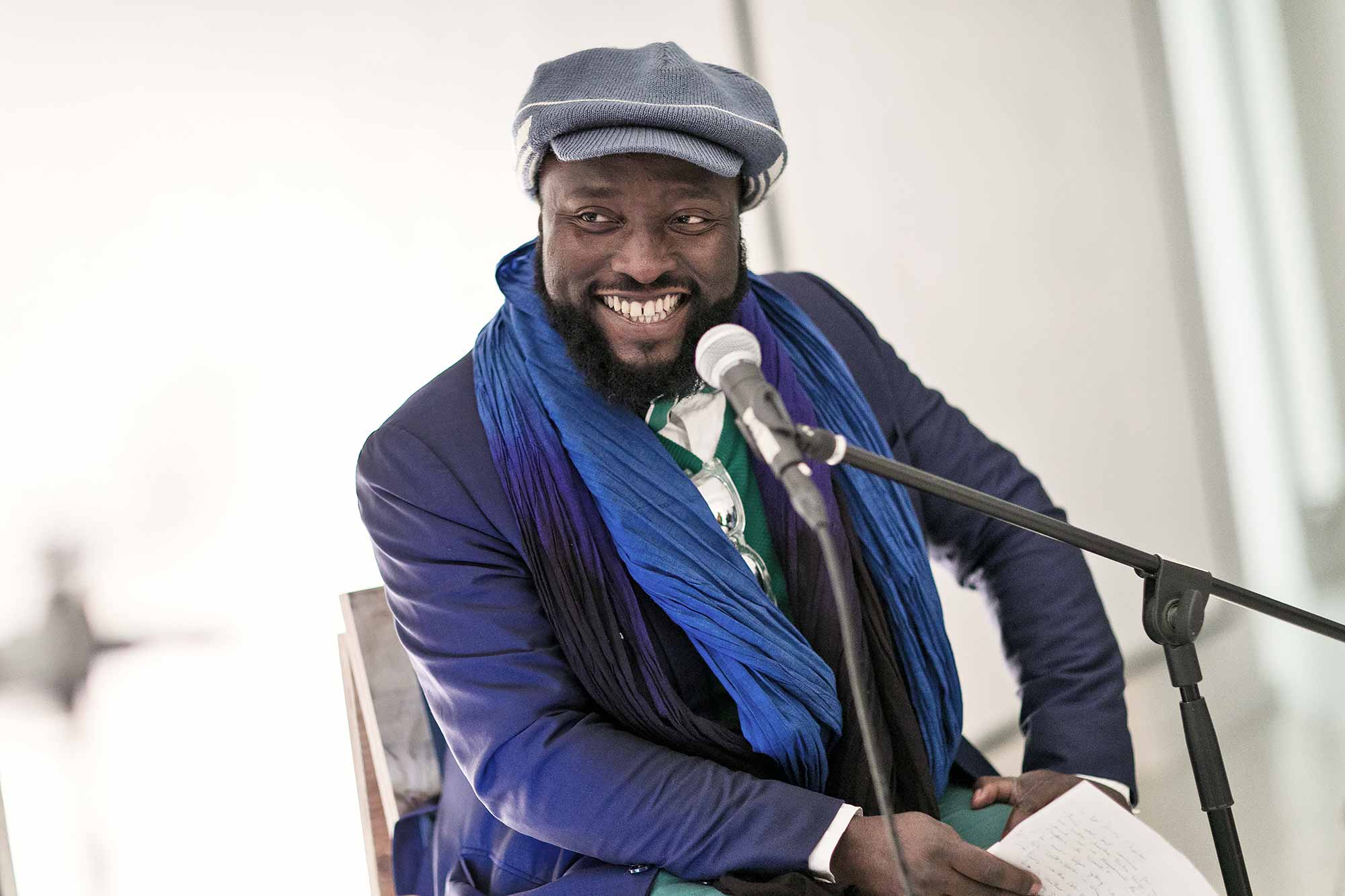 Based on a unanimous recommendation of an international selection committee, Bonaventure Soh Bejeng Ndikung was recently appointed the artistic director of the 12th edition of Sonsbeek. Sonsbeek, which dates back to 1949, is a public art exhibition in Arnhem, Netherlands.
Charles Esche, a member of the board who led the selection committee, commented that Ndikung is already known for his innovative and conceptually strong curatorial practice and the committee was impressed with his proposal. As such, the board is looking forward to what promises to be an exciting Sonsbeek 2020. 
Sonsbeek, now a quadrennial exhibition, was initiated in an effort to help Arnhem recover from the heavy damages the city suffered during the Second World War (The Battle of Arnhem). In 1948, the Arnhem alderman H.M.A Klompé was inspired by the open-air exhibition in Battersea Park, London, which led to the founding of Sonsbeek exhibition.

Bonaventure Soh Bejeng Ndikung, PhD, was born in 1977, Yaoundé, Cameroon. He is an independent curator, art critic, author and biotechnologist. He is also the founder and artistic director of SAVVY Contemporary, Berlin. He was curator-at-large for Documenta 14 in Athens and Kassel, and a guest curator at the 2018 Dak'Art Biennale in Senegal. Together with the Miracle Workers Collective, Ndikung will curate the Finland Pavilion at the Venice Biennale in 2019. He is currently a guest professor for curatorial studies and sound art at the Städelschule in Frankfurt.
Some of his recent curatorial projects include: Geographies of Imagination: Dis-Othering as A Method, SAVVY Contemporary, 2018; Whose Land have I Lit on Now? Contemplations on the Notions of Hostipitality, SAVVY Contemporary, 2018; The Conundrum of Imagination, Leopold Museum Vienna/ Wienerfestwochen, 2017; Every Time A Ear di Soun– a Documenta 14 Radio Program, 2017; An Age of our Own Making in Holbæk, MCA Roskilde and Kunsthal Charlottenborg Copenhagen, 2016-17; Giving Contours To Shadows in Marrakesh, Berlin, Nairobi, Dakar and Johannesburg, 2014.
News Credit: e-flux