A season of impressive collaborations and resilience in the African art world is emerging.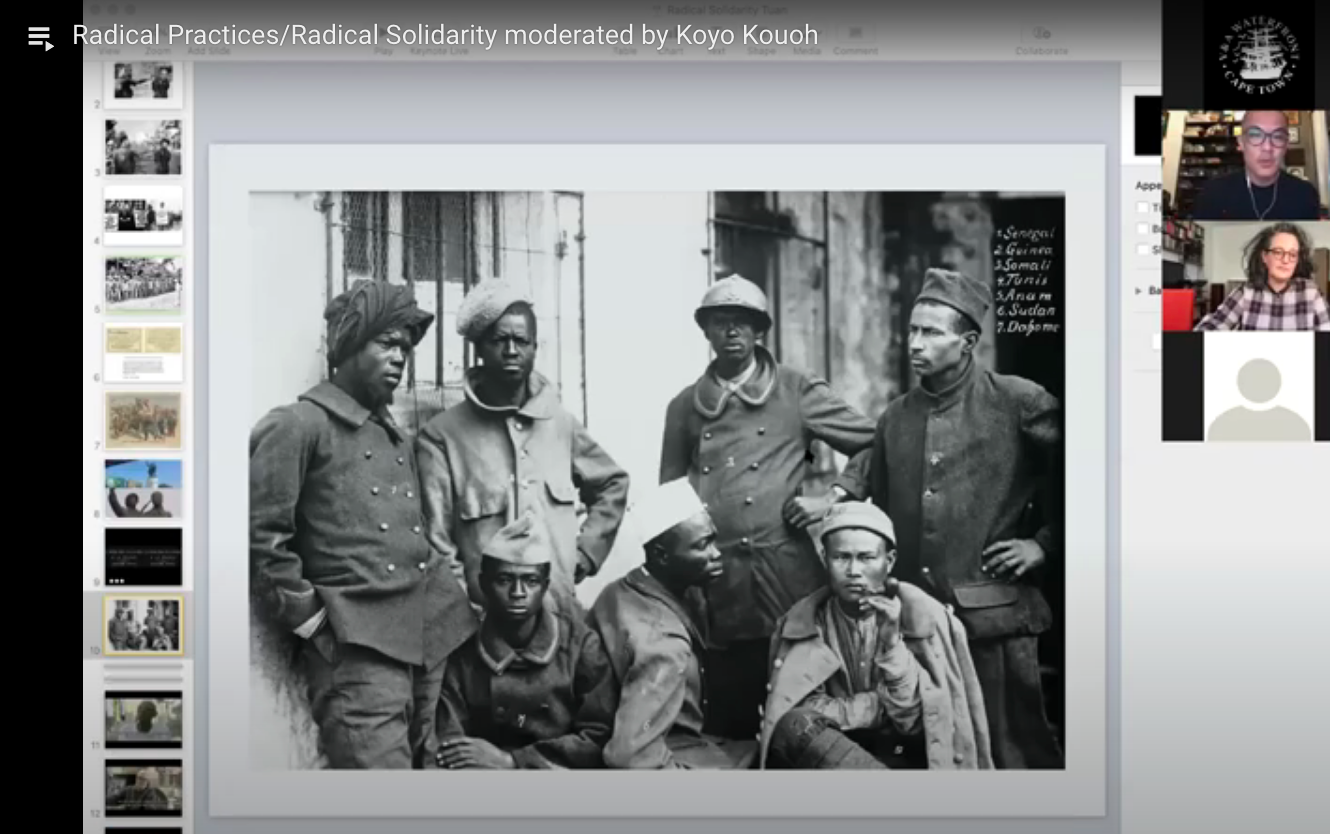 In response to the coronavirus' novel situation and the related restrictions, the world moved further online in 2020. Interestingly, this resulted in a heightened enthusiasm for art in the digital space. This space, often criticised as lacking the range to experience art in-depth (in fact often rightly so), has turned out to be quite a good alternative for many art platforms. Of course, this was not without the challenge to augment the various digital showrooms creatively to achieve experiences that could match physical exhibitions and events. 
Exemplifying leadership on the continent, the Zeitz Museum of Contemporary Art Africa (Zeitz MOCAA), led by Koyo Kouoh, launched an Instagram Live talk called Head to Head in the pandemic's early days. Head to Head addressed topics that somehow often do not reach public discussions, such as the need for partnerships and collaborations that genuinely serve art and artists, rethinking current funding models, new ways of engaging the public, and ensuring more longevity of different platforms springing up on the continent. Following this, Zeitz MOCAA presented a Radical Solidarity Summit, which became one of the pivotal online gatherings of 2020. For one week, leading voices dialogued on some of today's urgent concerns, discussing matters ranging from de-borderisation to knowledge sharing and critiquing museums' current methodologies.
But more activities exploded online. The Museum of African Contemporary Art Al Maaden in Marrakech (MACAAL) initiated a webinar series which at some point featured TSA's editor-in-chief alongside the lead editors at ContemporayAnd, Nataal Media and Diptyk Magazine. ART X Lagos launched ART X Review, a portfolio evaluation opportunity for young African artists. 1-54 Art Fair also started a webinar series, with the first session discussing The Future of African Art Fairs. A statement by Victoria Mann, the AKAA Art and Design Fair founder, captured everyone's concern: "We can't just pick up where we left off…How do we change the way we handle our businesses?" Although Mann made this statement in May, obviously it still resonates today.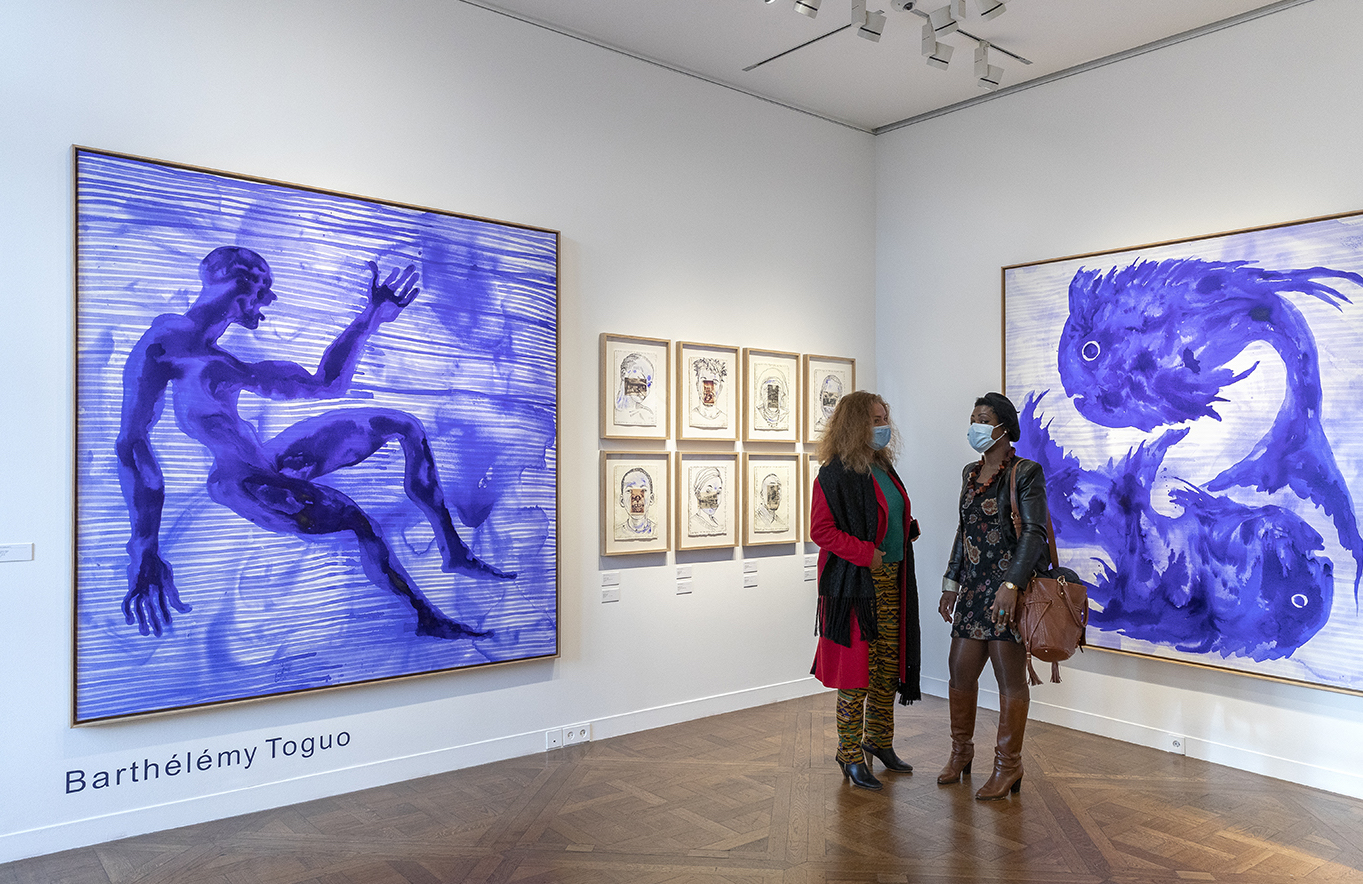 This, however, seems to be the least concern at prominent auction houses. Reports from this part of the art market give the impression that the situation has been quite favourable to them in spite of the initial news of layoffs. As Hannah O'Leary of Sotheby's stated in an email exchange with TSA last year, "So far, this (online auction) approach is paying dividends. Results have been robust, even exceptional in some cases." Sotheby's first Modern & Contemporary African Art online-only auction had a 35% increase in new bidders with most buyers under 40 years. Its second online auction in the same year reported a total sale of £3.4million with El Anatsui's Vumedi sold for £1,043,500. Arthouse Contemporary in Lagos also moved online, donating some of its sale proceeds to a charity organisation providing relief to people affected by Covid-19. 
Though we are still in the thick of the pandemic, a few organisers and institutions in places where the lockdown measures are not extreme are braving moderate in-person events. Certainly, not without the compulsory presence of mouth caps, sanitisers and distancing actions. In January, 1-54 made its first appearance of the year in Paris in collaboration with Christie's. 1-54 founder, Touria El Glaoui and the managing director of Christie's in France, Julien Pradels, reported a positive and successful edition. Pradels stated that "It was wonderful to see clients have a strong appetite to enjoy art and experience live exhibitions." He also remarked that Christie's experienced intense digital activity on its online platform by clients who could not visit in person.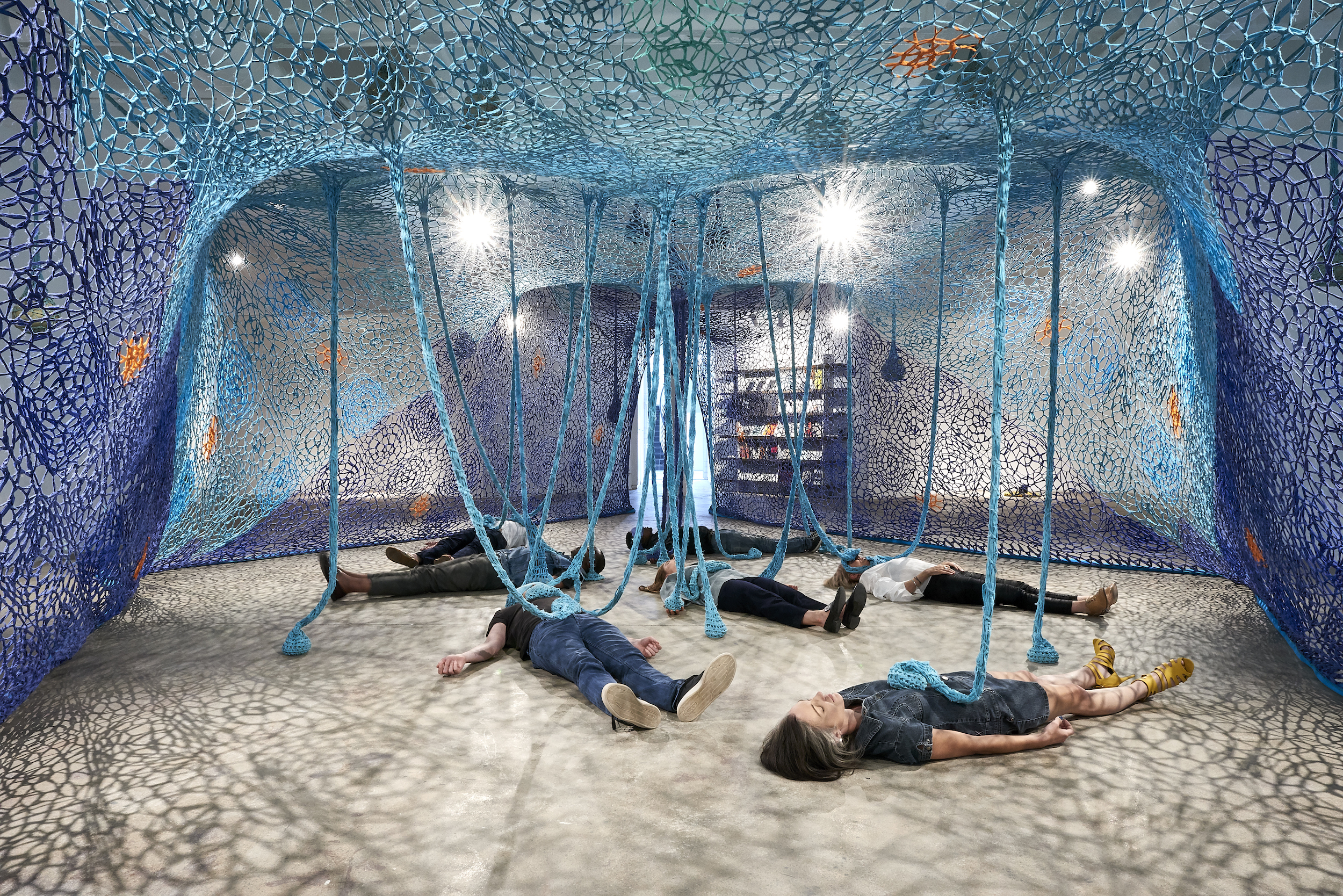 As the saying goes, "necessity is the mother of invention…". The current constraints are also creating new concepts. A new platform in the scene, called SOUTH SOUTH, combines a range of models. The initiative involves an online community, an anthology and resource for artists, galleries, curators, and collectors focusing on the Global South. Founded by Liza Esser, owner of South Africa's Goodman Gallery, SOUTH SOUTH will host year-round events to address salient issues encountered in the art world. Some of the topics highlighted are decolonisation, restitution, and associated socio-political concerns.
The first event by SOUTH SOUTH is called VEZA, an exhibiting and selling affair from February 23 to March 7. The online event leverages on auction formats and unique IT solutions to exhibit 50 galleries, and a series of live talks, films and performances. Curating the talks programme tagged Think Tank is Elvira Dyangani Ose, director of London's The Showroom. Paula Nascimento and Suzana Sousa, both independent curators and researchers from Angola curate the exhibition. Physical pop-ups will follow the online gathering in seven cities worldwide, including in Johannesburg and Tokyo. 
Organisers outside of the art market also show resilience. The International Biennale of Congo in Kinshasa (formerly The Young Congo Biennale) returns for a second edition in 2021. This year's theme, titled The Breath of the Ancestors, invites to celebrate common African roots and the rich diversity of cultural and artistic expressions. With a new curatorial approach by Armelle Dakouo and Fahamu Pecou for this edition, the biennale promises to include new media practices and diverse programs. A platform called Kin'Art Studio and its founder Vitshois Mwilambwe Bondo organises the event. Although the biennale itself is scheduled for September 10 to October 24, the program commences already in May with residency activities at the Kin'Art studio.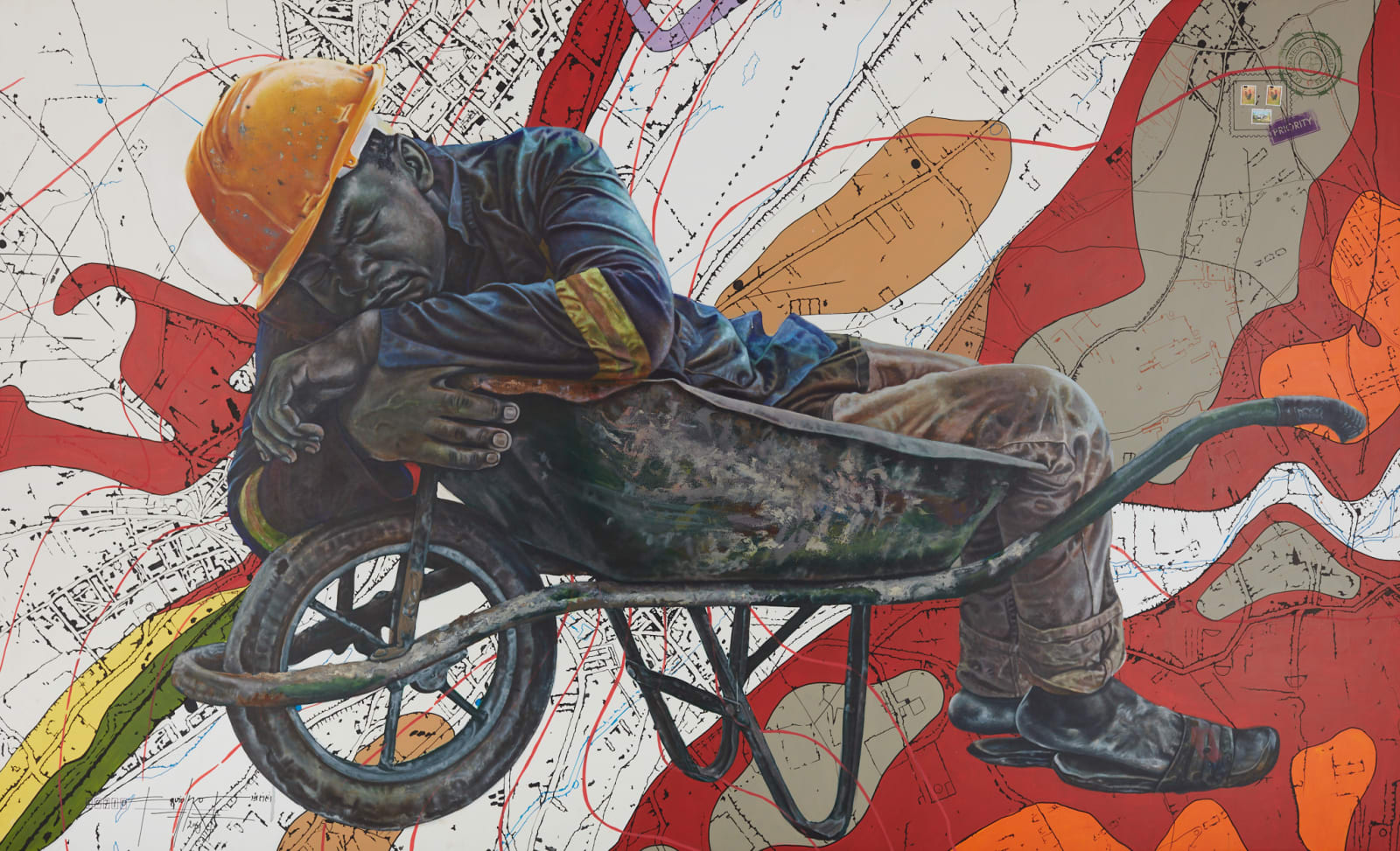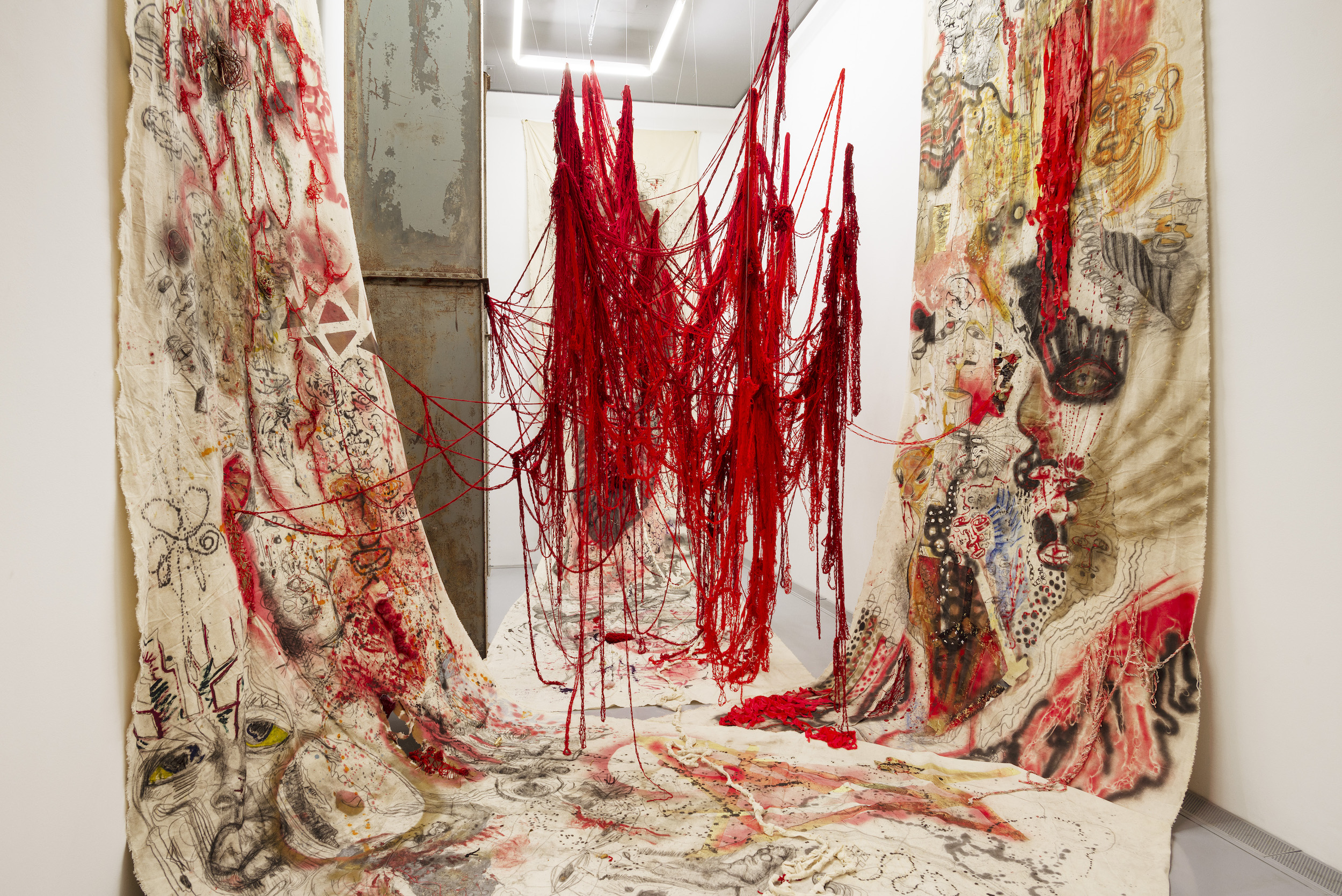 In Europe, the sonsbeek art festival is gearing up against all odds in spring. It is not an African art festival, but its current artistic director, Berlin-based curator Bonaventure Soh Bejeng Ndikung ensures the event features artists and platforms from the Global South prominently. Now revised to take place every four years, this festival in the eastern city of Arnhem in the Netherlands will kick off the sonsbeek20→24 season on April 10. The season's theme, Force Times Distance – On Labour and its Sonic Ecologies, addresses race, gender and working-class conditions. Some of the participating artists and collectives are Leo Asemota, Cheick Diallo, Ndidi Dike, Justine Gaga, Ellen Gallagher, Antonio Jose Guzman, Kudzanai-Violet Hwami, Yinka Ilori, Ibrahim Mahama, Oscar Murillo, Olu Oguibe, Laure Prouvost, Libita Sibungu, Buhlebezwi Siwani, the Werker Collective and the Black Archives platform. sonsbeek20→24's innovative concept of an editorial room builds-up to the opening and becomes part of the festival. In a very fitting set up to unpack the state of the world right now, the editorial introduction reads, "With this first bulletin, we introduce some of the layers and the framework that has guided our thinking until now…to reveal the complex labour relations and inequalities that show who is seen, who is (in)dispensable, who is seemingly worth our applause, and who is fawningly silent."   
When the situation eventually permits us to travel and visit shows in person, we recommend visiting the following exhibitions in addition to those shared before. Memoria: The narratives of another History shows until August at Frac Nouvelle-Aquitaine MÉCA in Bordeaux as part of Africa2020 Season in France. Nadine Hounkpatin and Céline Seror, founders of artness agency and The Art Momentum papers, curated the exhibition. 
The ninth Investec Cape Town Art Fair (ICTAF), postponed from February, is now scheduled for May. The Venice Biennale's 17th International Architecture Exhibition is hopefully opening in May too. It features well-known names from Africa and its diasporas such as Mariam Kamara, Peju Alatise, Mpho Matsipa, Paula Nascimento and Olalekan Jeyifous. And finally, we recommend Home Is Where The Art Is: Art Is Where The Home Is  at the Zeitz MOCAA in Cape Town. There is, however, no new date set for the closing of the exhibition. If you are lucky, you may see it before it closes. The remarkable presentation features over 2000 artworks submitted by Cape Town locals. Home Is Where The Art Is radically breaks the entry barriers on who can exhibit in a museum. Ms. Kouoh describes the motive for that as "an act of generosity, hospitality, and congeniality responding to the world's current situation." 
Deemed an extension of 2020, this year is slowly swivelling in an inspiring direction. This is, of course not to downplay that many organisations, both small and big, continue to lose resources and are severely affected by the current state of things. Should some of the events mentioned above take place as planned though, it may signal the beginning of 'a new normal'. And in that new world, we hope that more than before the spirit of collaboration and solidarity fostered in these challenging times reigns supreme.