In South Africa's art calendar, February is a high season for enjoying multiple cultural events in Cape Town, and as organisers open their doors and return to physical gatherings, it becomes even more exciting. If you are in the city or wish to follow what's happening online, see some of our recommendations below.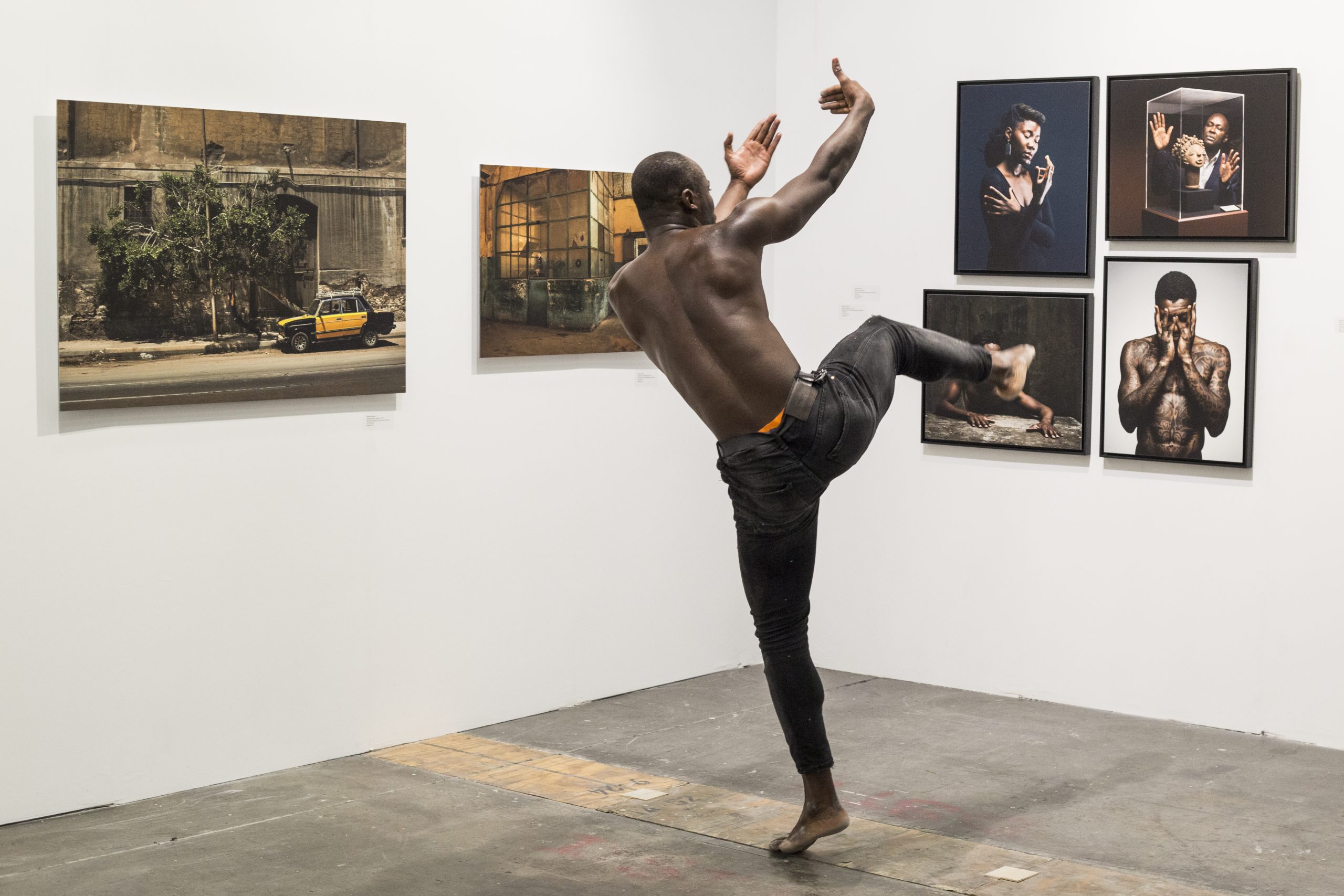 Investec Cape Town Art Fair
The ninth Investec Cape Town Art Fair is back at the Cape Town International Conference Centre. More than 98 local and international exhibitors from 20 countries, including 17 first-time participants, are in this edition. In addition to visiting the Fair, visitors can enjoy extra activities such as attending parties, hosted debates, book stands meet-ups and spaces to hang out with artists and curators and drink bubbly beverages. They can also grab Something South African from Crystal Birch, Pichulik, Marigold, Missibaba or Moonbasket at the Fair's inaugural pop-up store. 
An essential part of the program is the Talks section curated by Art Momentum. It will take place on Friday, 18 February at the Westin Hotel ICTAF venue. The topics for this year are Preserving, Interpreting and Appropriating Heritage for a More Equitable Future; Art & Design for the Future: Towards Radical and Creative Ecologies; Autobiography, Self-Representation, and Shifting Narratives: Ashraf Jamal in Conversation with Thania Petersen and Billie Zangewa; and Into the Metaverse: The Impact of NFTs on the Art World.
The organisers have also ensured that the art fair experience extends to an online viewing space tagged A Digital Divergence. See everything you need to know about this edition, including platforms presenting NFT art. 
Date: Friday 18 to Sunday 20 February 2022
Location: Cape Town International Conference Centre
Time: 11h00 to 19h00 (daily)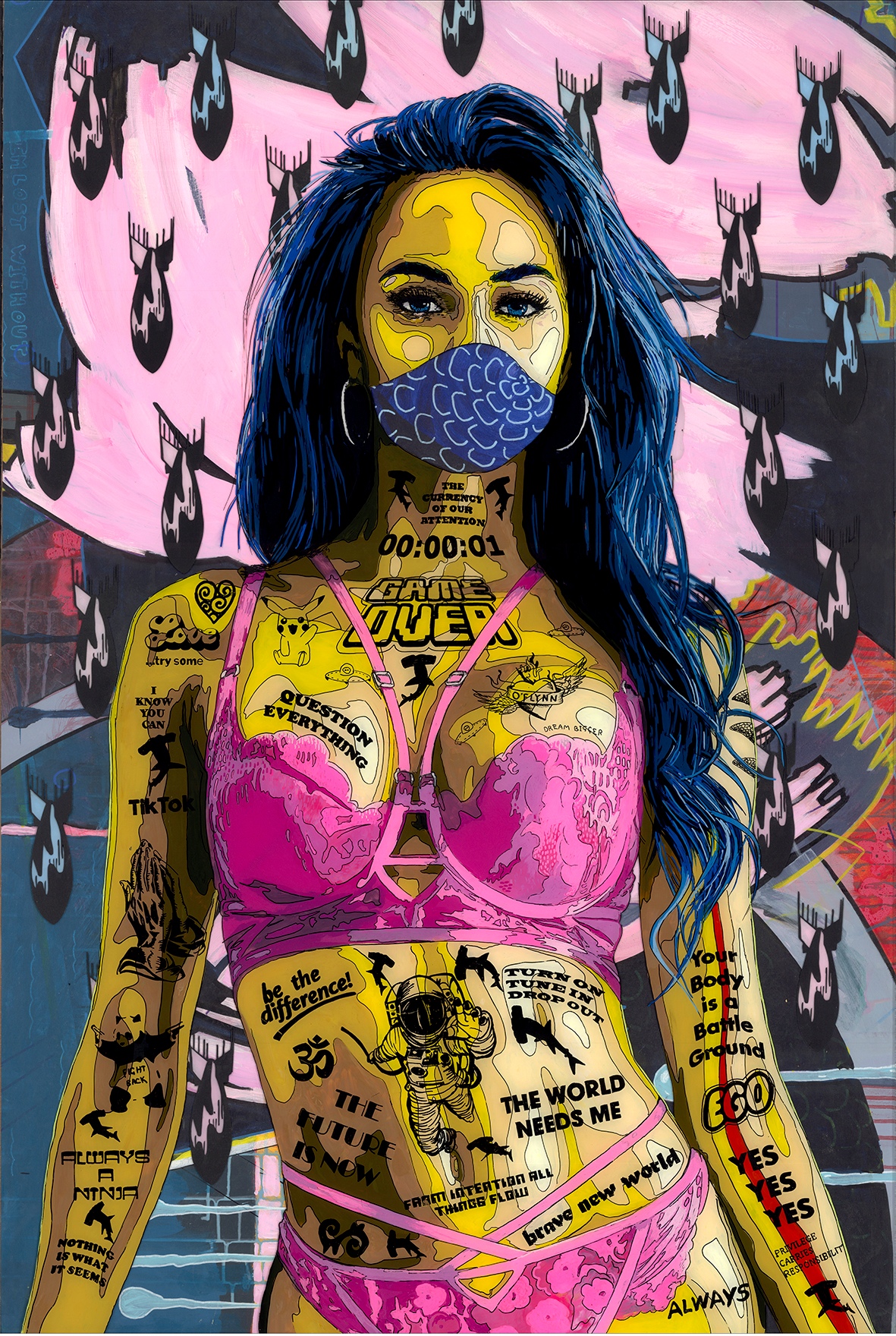 Gallery Hopping in Cape Town  
Gallery Night presents an opportunity for Investec Cape Town Art Fair visitors to go on a whirlwind discovery of the art scene of one of the world's most artistically diverse cities. This tour takes the art fair beyond its venue to gallery hopping in V&A Waterfront, De Waterkant, Buiten Street, Buitenkant Street and Woodstock. 
Some of the exhibitions and events to see are BODYLAND at AVA Gallery, Black Magic at Eclectica Contemporary Gallery, outdoor screening at Goodman Gallery, and other shows at Deepest Darkest, WORLDART, Stevenson, A4 Arts Foundation, Zeitz MOCAA, 99 Loop, Eclectica, among others. 
Date: Friday 18 February 2022
Departure point: Cape Town International Conference Centre
Time: From 18h00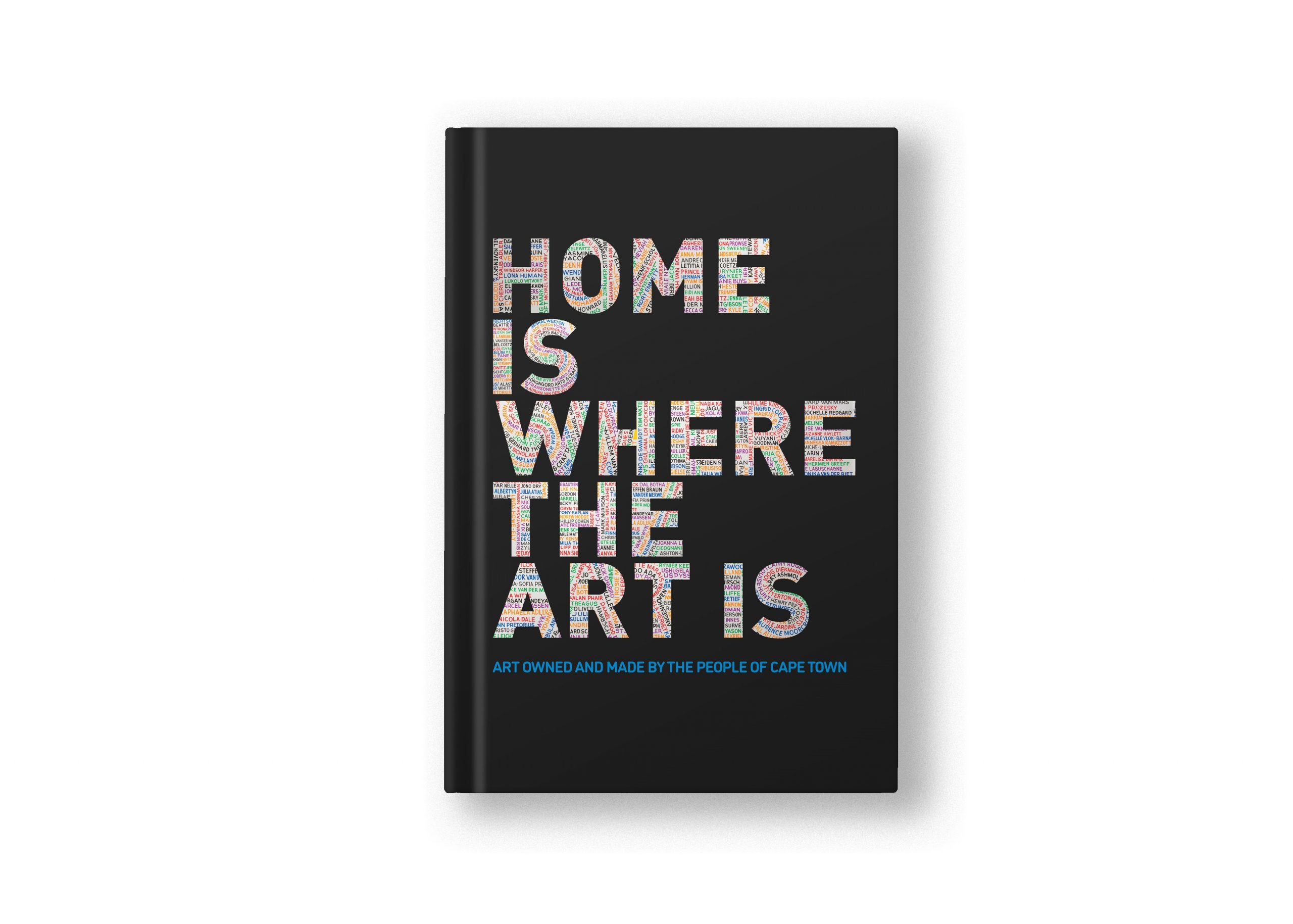 A Commemorative Book Launch at Zeitz MOCAA
Following the closing of the landmark exhibition Home Is Where the Art Is at Zeitz MOCAA in October 2021, the museum announces the release of a commemorative publication titled Home Is Where the Art Is: Art Owned and Made by the People of Cape Town.
In the early period of the pandemic, Zeitz MOCAA undertook a daring project with an open call to residents of the larger Cape Town metropolitan area that resulted in a non-juried, democratic celebration of art for, belonging to and created by the people of Cape Town. The museum seized the moment to celebrate the lifeblood of its existence – people and art – in October 2020, Home Is Where the Art Is opened as South Africa emerged from the enforced isolation of its first hard-hitting lockdown in response to COVID-19. 
The deluxe, full-colour volume records the making of and public responses to this boldly hospitable exhibition that comprised more than 2000 artworks by children, emerging and established artists and photographers, hobbyists and crafters, as well as masterworks from private collections. The book also features specially commissioned essays by scholar, writer and cultural theorist Ashraf Jamal and culture writer Neo Maditla. 
Like its exhibition counterpart, the book has been divided into five thematic sections that give insight into the lockdown experiences: relations, the garden, outside, inside and time. Through imagery and text, each theme is explored in varied dimensions. 
The publication officially launches at the 2022 Investec Cape Town Art Fair (ICTAF). It will be available for purchase at a retail price of ZAR780 for the general public and ZAR750 on presentation of a valid Zeitz MOCAA membership at the Zeitz MOCAA booth (booth h12). It will be available from 21 February at Zeitz MOCAA Shop and online. 
Date: Saturday, 19 February 2022
Location: Booth H12, ICTAF, Cape Town International Conference Centre
Time: 12h00 
In addition to this book launch, Zeitz MOCAA is also opening the exhibition Shooting Down Babylon, a retrospective of South African multidisciplinary artist Tracey Rose this weekend. See the announcement here.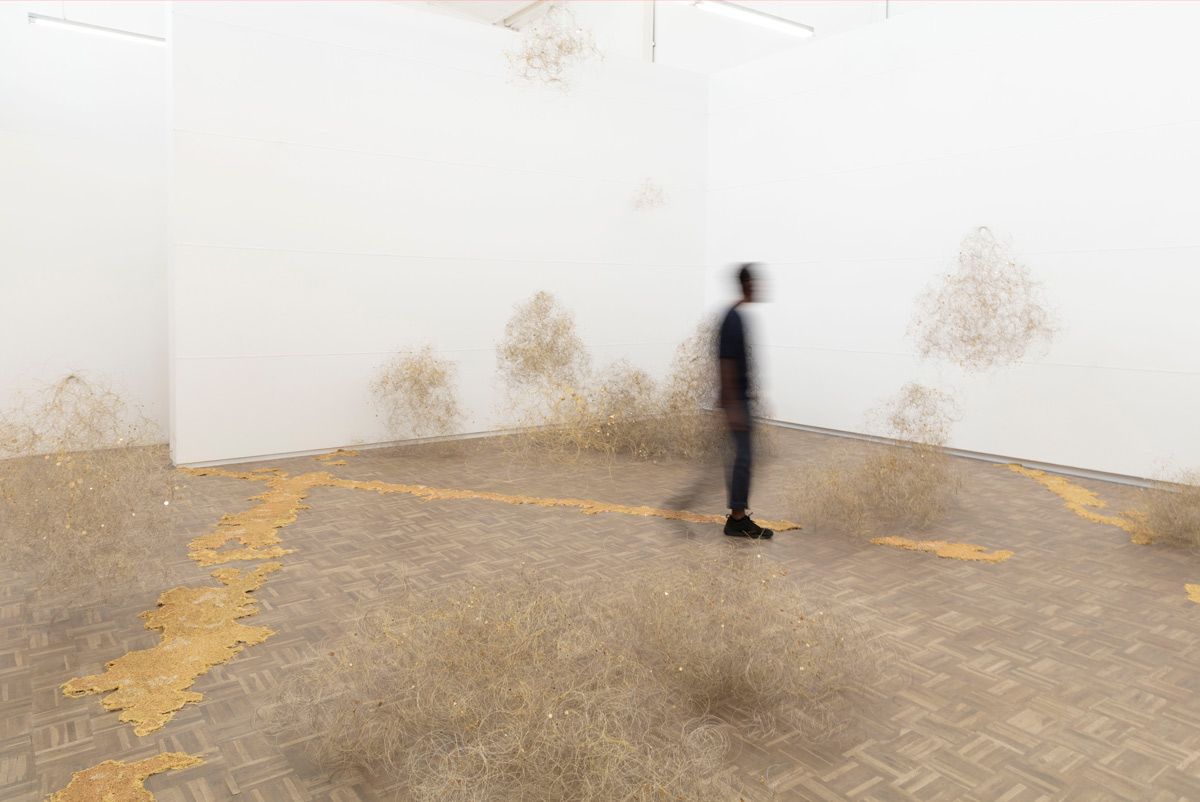 Igshaan Adams: skarrelbaan at blank projects
blank is pleased to announce skarrelbaan, Igshaan Adams's sixth solo exhibition at the space. An Afrikaans colloquialism in the Kaaps (Cape) dialect, the exhibition title is a phrase that refuses translation. Referring to a particular way of moving through the world with a wary desperation to improve one's circumstances, to be on the skarrelbaan is to be on the lookout for good fortune; hustling for jobs, money, or food.
Comprising a series of new large-scale weavings and installations, the exhibition expands on the artist's investigations of 'desire lines', those paths walked into the landscape that circumvent or resist spatial planning. In Cape Town, this resistance to the confines of organised space holds a special poignancy; one of the enduring evils of Apartheid is the physical segregation and economic exclusion of people of colour by means of boundaries, highways and veld (open ground). The paths that traverse these spaces describe the journeys of people, led by intuition or necessity, in search of work and community.
Date: Open until 19 March 2022 
Location: blank project, 10 Lewin Street, Woodstock, Cape Town
Time: Monday – Friday (10h00 – 17h00) , Saturday (10h00 – 13h00) 
Read more about the exhibition.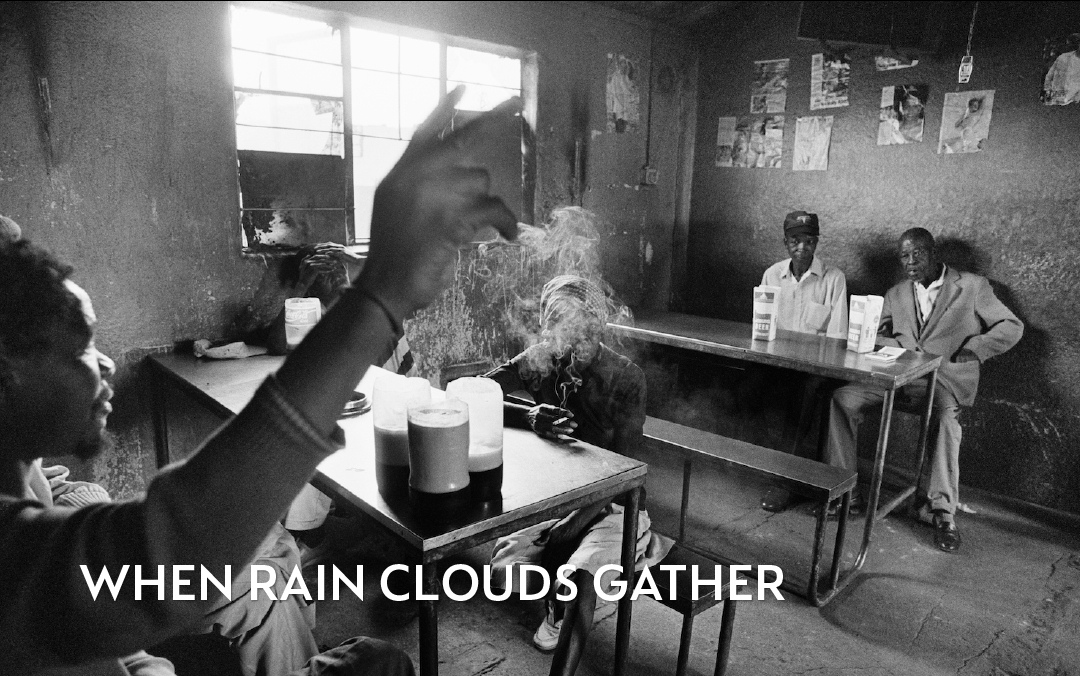 'When Rain Clouds Gather: Black South African Women Artists' at Norval Foundation
When Rain Clouds Gather: Black South African Women Artists, 1940 – 2000 is a reflection on the influential and often unacknowledged contributions of Black women to South African art history in the twentieth century. Expressed through a Black African feminist lens and curated by Portia Malatjie and Nontobeko Ntombela, the exhibition is a cross-generational communion of 40 Black women artists, spanning from early Modernism to the contemporary period. When Rain Clouds Gather invites us to think critically about Black women's archives and the tools used to engage with them, while also taking pleasure in their aesthetic ingenuity.
The exhibition places the intellectuality of Black women artists at its core, offering a rare encounter with history in which Black women's work is the object, method, and theory of study. The framework is generative, and aims to acknowledge Black women artists as political agents, spiritual mediums, theorists and scholars, Black African feminists, explorers of rural and urban landscapes, conceptual thinkers, and makers.
The over 120 works displayed in the exhibition demonstrate a number of recurring themes engaged with during this period. This includes the effects of the implementation of Apartheid in 1948 and the racial and gender injustices that preceded it, the 19080s state of emergency and the moment of attaining 'freedom' from colonial rule. 
 Date: 9 February 2022 – 9 January 2023
Location: Norval Foundation, 4 Steenberg Road, Tokai, Cape Town
Time: Monday – Sunday (09h00 – 17h00), closed on Tuesdays