A solo exhibition of digital art by Ade Adekola opens to the public on November 2, 2019, at Gallery B57 in Lagos.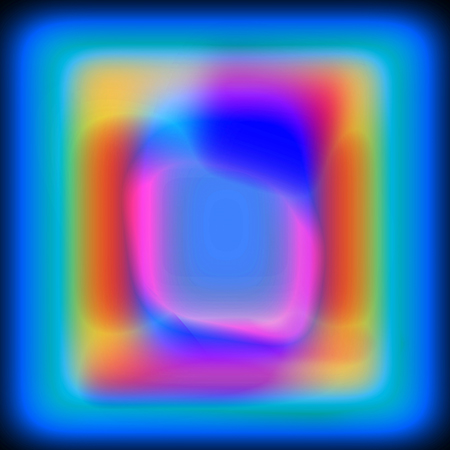 "Optic Nerve – between line and colour, shape and form", a solo exhibition featuring new works by Ade Adekola, offers the viewer electrifying "transformations" that depart from the subject matter, which is historically at the core of image-making. The exhibition opens November 2, 2019, at Gallery B57, Victoria Island, Lagos.
Adekola is fascinated with perception and how people come around to altering their spaces for the better. "Optic Nerve" was borne out of contemplating a myriad of challenges endemic in Nigerian society. He believes that change within a society must begin with a change in the mind of its citizens. To effect change in society, he says, "We must learn first to change the way we look at things." Playfully he adds, "We must learn how to tickle our optic nerves to fool our brains."  
The artworks showing in the exhibition are optical inventions that explore new processes of image-making and beckons the viewer to look between line and colour, shape and form to make conscious change a more comfortable endeavour.
Adekola is an experimental photographer. He uses digital tools as his locus of creation. He works with technologies that allow him to explore new photographic representations. He creates contemporary representations influenced by traditional and urban Nigerian culture. His oeuvre helps to question how we perceive and define photography and perhaps offers a glimpse of how we as Nigerians need to change the way we look at things to inspire how we can build a transformative society.
Many of the pieces in the upcoming show are magnificent objects for sustained contemplation. When hung together, they produce an array of unusual and striking combinations. They are as commanding as visual expressions as they are statements which allow the connoisseurship of contemporary photography to thrive.
Ade Adekola is an internationally recognized, award-winning architect turned conceptual artist. He works primarily by exploring the possibilities offered by digital image-making. His photography can be considered as performative; it refers to and creates vibrant memories of a time, questioning the boundaries between individual and collective experiences. His images are believed to elevate the visual plateau of Nigerian photography. His works are documented in several publications and are collected worldwide.
"Optic Nerve" is on view from November 2-30, 2019, at 57 Bishop Oluwole Street, Victoria Island, Lagos. For further information, please email info@galleryb57.com.