Foundwork, a digital art platform based in Los Angeles, United States, calls for applications to its third annual Foundwork Artist Prize. Established to recognise outstanding practices by contemporary artists working in any media, submissions are welcome from almost everywhere worldwide.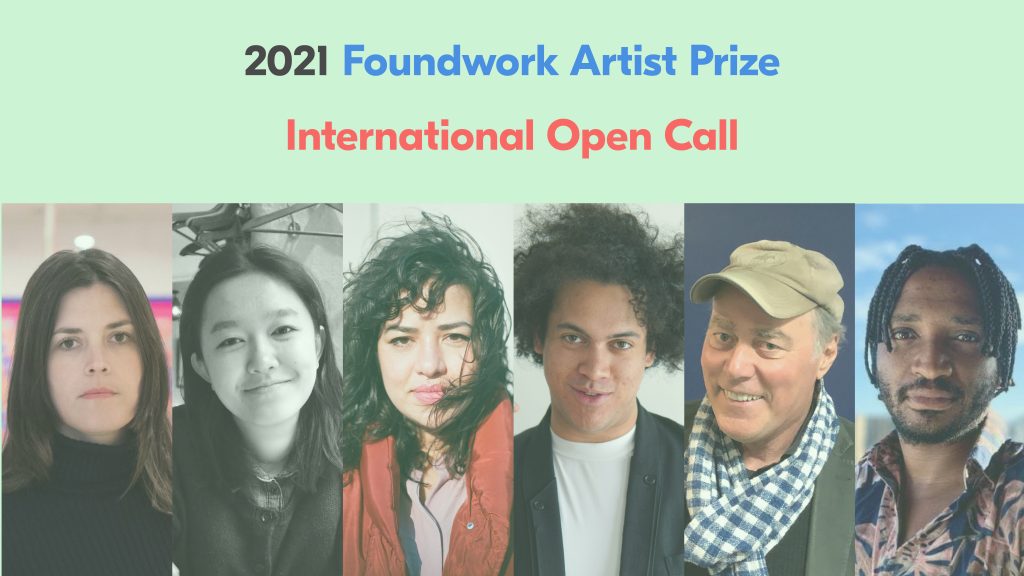 Two winning artists will receive $10,000 in grant and studio visits to each juror for this edition. In addition, selected honourees and three shortlisted artists will also participate in interviews as part of the Foundwork Dialogues program to encourage public engagement with their work.
The 2021 Foundwork Artist Prize jury consists of leading international curators, gallerists, educators, and artists. They are Vanessa Carlos (London), Qu Chang (Hong Kong), Bridget Donahue (New York), Cédric Fauq (Paris), Thomas Lawson (Los Angeles), and Thiago de Paula Souza (São Paulo).
Eligibility
Applicant must be at least (18) years old to enter into a binding contract.

Applicants must not be a resident of the following country, state or province (Argentina; Arizona (U.S. State), Bosnia and Herzegovina, Bulgaria, Cuba, Iran, Kosovo, Latvia, Macedonia, North Korea, Quebec (Canadian Province), Russia, Saudi Arabia, Serbia, Sudan, Syria, and the United Arab Emirates). These geographic restrictions are for regulatory reasons beyond the organizers' control.

Applicants must not be a Foundwork employee, contractor, or their relative.

Applicants must be able to use the Foundwork services and participate in the prize in accordance with all applicable laws, rules, and regulations of the U.S. and any other applicable jurisdiction.

Applicants must have a published artist profile on the Foundwork website, with at least six (6) published artworks, continuously throughout the selection period between 5:00 PM PT, OCTOBER 10, 2021 – 5:00 PM PT NOVEMBER 30, 2021.
Foundwork membership costs $4 per month and can be cancelled at any time. To be eligible for the 2021 prize, artists will need to have a profile on the Foundwork website, with at least 6 artworks published on their profile page, throughout the selection period.
Artists who meet the above eligibility criteria will be considered equally whether an artist has a paid account, is in a free trial period, or has a free student account. Artists are otherwise eligible regardless of age, race, creed, colour, religion, country of origin, gender, sex, sexual orientation, marital status, ancestry, disability, or veteran status.
The Prize is void where prohibited by law and participation is not allowed in such jurisdictions.
Application Deadline: October 10, 2021.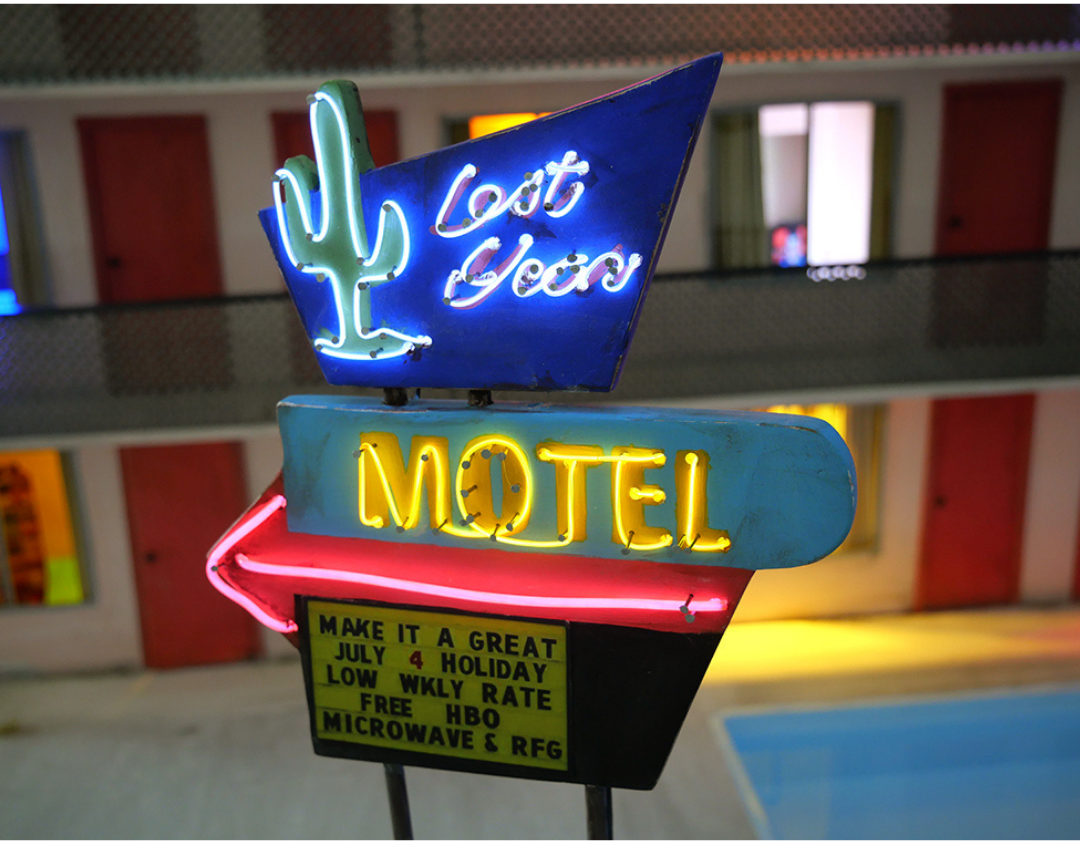 Read about the jury members below. 
Vanessa Carlos
Vanessa Carlos is the founder of Carlos/Ishikawa, a gallery based in London. They have a program focused on international artists with often wide-ranging, multi-disciplinary, and experimental practices that challenge the aesthetic conventions of conceptual art.  She is also the founder of Condo —a large-scale collaborative initiative for international galleries, in operation since 2016. In addition, she is a board member of the Institute of Contemporary Arts (ICA) in London and a sector expert for Art Basel Hong Kong.
Qu Chang
Qu Chang is an independent curator and writer based in Hong Kong and Shenzhen. From 2016 to 2020, she served as a curator at the Para Site art space in Hong Kong. Her curatorial projects include "Sea Breeze"(2019, Jogja Biennale, co-curated with Cosmin Costinas), "Cafe do Brasil" (2019, Para Site), "Doreen Chan: Hard Cream" (2019, HB Station), "Crush" (2018, Para Site), "Law Yuk Mui: From whence the waves came" (2018, Art Basel Hong Kong), and "Adrift" (2016, OCAT Shenzhen), among others. Qu is a contributing writer to Artforum, Yishu, Ocula, and other art journals. She is currently a PhD student in the Cultural Studies department at Lingnan University.
Bridget Donahue
Bridget Donahue is the owner of her eponymous gallery on the Bowery in New York City. She has taught at The City College of New York and lectured elsewhere on collaboration within contemporary art. Additionally, Donahue has served on boards and committees in various roles for New Art Dealers Alliances, Creative Capital, Frieze New York, and Independent Curators International. Donahue holds a Master of Arts degree in Contemporary Textile Culture from Norwich University College of the Arts (UK) and a BA in Anthropology and Journalism from Boston University.
Cédric Fauq
Cédric Fauq is the curator at Palais de Tokyo in Paris. He was recently appointed Chief Curator at CAPC in Bordeaux, where he will begin on September 1, 2021. Fauq's curatorial experience includes Nottingham Contemporary, where he developed exhibition projects ("StillI Rise: Feminisms, Gender, Resistance;" "Sung Tieu: In Cold Print;" "Grace Before Jones: Camera, Disco, Studio"), performances (Okwui Okpokwasili; Steffani Jemison; Lou Lou Lou Sainsbury), and various publications.
Thomas Lawson
Thomas Lawson is an award-winning artist, curator, writer and teacher. A member of the "Pictures Generation," his work is driven by an interest to understand the role of mass media imagery in constructing cultural narratives, and how these narratives impact the creation of individual identity. Lawson is currently Dean of the School of Art at CalArts in Valencia and Editor-in-Chief of the contemporary art journal East of Borneo.
Thiago de Paula Souza
Thiago de Paula Souza is a curator and educator. He is currently co-curator at the 3rd edition of Frestas Triennial of Arts in Sorocaba, São Paulo. In 2018-19, he participated in the Basis Voor Actuele Kunst (BAK) post-academic Fellowship Program and curated the exhibition, "Tony Cokes: To Live as Equals". Also, alongside curator Gabi Ngcobo, he created the platform 'I've seen your face before' as part of the project "Echoes of South Atlantic" for the Goethe Institut and served on the curatorial team of the 10th Berlin Biennale, "We Don't Need Another Hero." De Paula Souza is a PhD candidate at HDK-Valand, University of Gothenburg, Sweden.
About Foundwork
Foundwork is a digital platform for artists to introduce their work to people across the global contemporary art community. The platform achieves visibility and engagement for emerging and mid-career artists, and enable discourse and access between artists, curators, and collaborators regardless of where they are based.
Additionally, Foundwork hosts ongoing programs to engage its community and highlight participating artists, including the Guest Curators program, an artist interview series, Dialogues, and the Foundwork Artist Prize. Foundwork is based in Los Angeles and currently features artists in over forty countries.
For questions and enquiries about the prize, contact support@foundwork.art.