The Zeitz Museum of Contemporary Art Africa (Zeitz MOCAA) and the University of the Western Cape recently announced the launch of a new Pan-African Museum Fellowship Programme to educate and broaden the experience of a new generation of art and museum professionals in Africa. 
The programme will focus on curatorial practice, arts administration and heritage management. It offers fellows exposure to museum practices facilitated by Zeitz MOCAA senior staff and is underpinned by academic rigour in contemporary art history scholarship at the University of the Western Cape's outstanding faculty of humanities.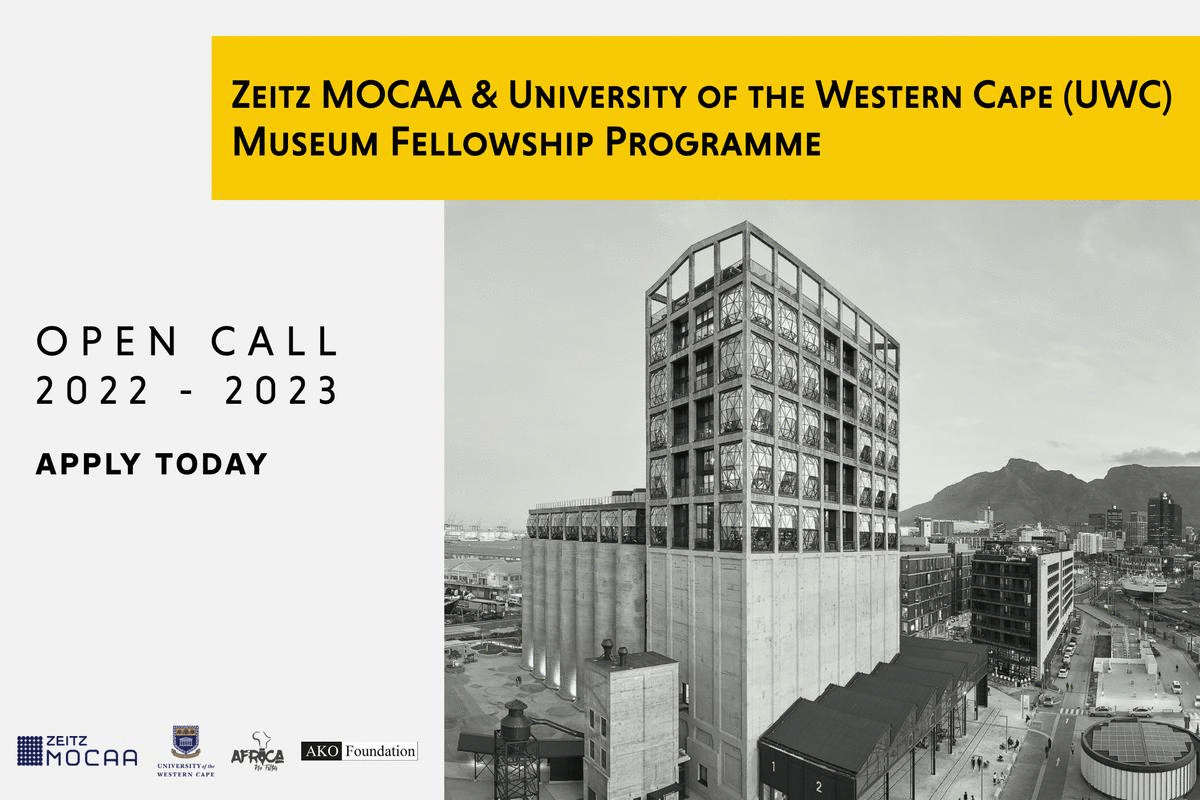 Koyo Kouoh, Executive Director and Chief Curator of Zeitz MOCAA, said of the program: "This initiative speaks to the museum's vision to become a contemporary art museum that represents our times, one that engages society at large and one that participates and leads global discourse on pertinent issues. As an important institution rooted in local political liberation histories and one cognisant of changing African and international contexts, we are thrilled that UWC has recognised the potential of this project. We believe that this collaboration will further promote narratives that are important to the building of artistic and curatorial communities."
Conceived as a one-year program, the Pan-African Museum Fellowship Programme which will commence in February 2022, will welcome five fellows who will take courses at the University of Western Cape's History Department and Center for Humanities Research (CHR) while obtaining work experience at Zeitz MOCAA in the Curatorial, Collection Management, Art Education and Institutional Advancement departments. In addition to ensuring an academically rigorous scholarship in museums, heritage and contemporary visual theory, the University will provide fellows with accreditation of a BA Honours degree on completion of the programme.
Professor Ciraj Rassool of the Department of History and Director of the African Programme in Museum and Heritage Studies at UWC said, "our hope is that by merging scholarship on contemporary art production and circulation from Africa and its diaspora with a redefinition of heritage and museum practice, we will contribute to the next generation of skilled professionals looking to work within museums, galleries, art centres, private and public collection management, biennials, art publishing, festivals, universities and more."
Eligibility
Citizens of any African country can apply. The programme will cover the cost of tuition, accommodation, basic health insurance and a monthly stipend. Travel and visa fees are not included.
Application Deadline: September 30, 2021 (only the first two hundred applications will be considered)
For more information and to apply, visit zeitzmocaa.museum.