On November 10, Independent Curators International is hosting a conversation with two visionaries in the museum field in Africa, Koyo Kouoh, Chief Curator and Executive Director of Zeitz MOCAA in Cape Town, South Africa, and Daouda Keïta, Executive Director of the Musée national du Mali in Bamako, Mali, as part of its Curator's Perspective talk series.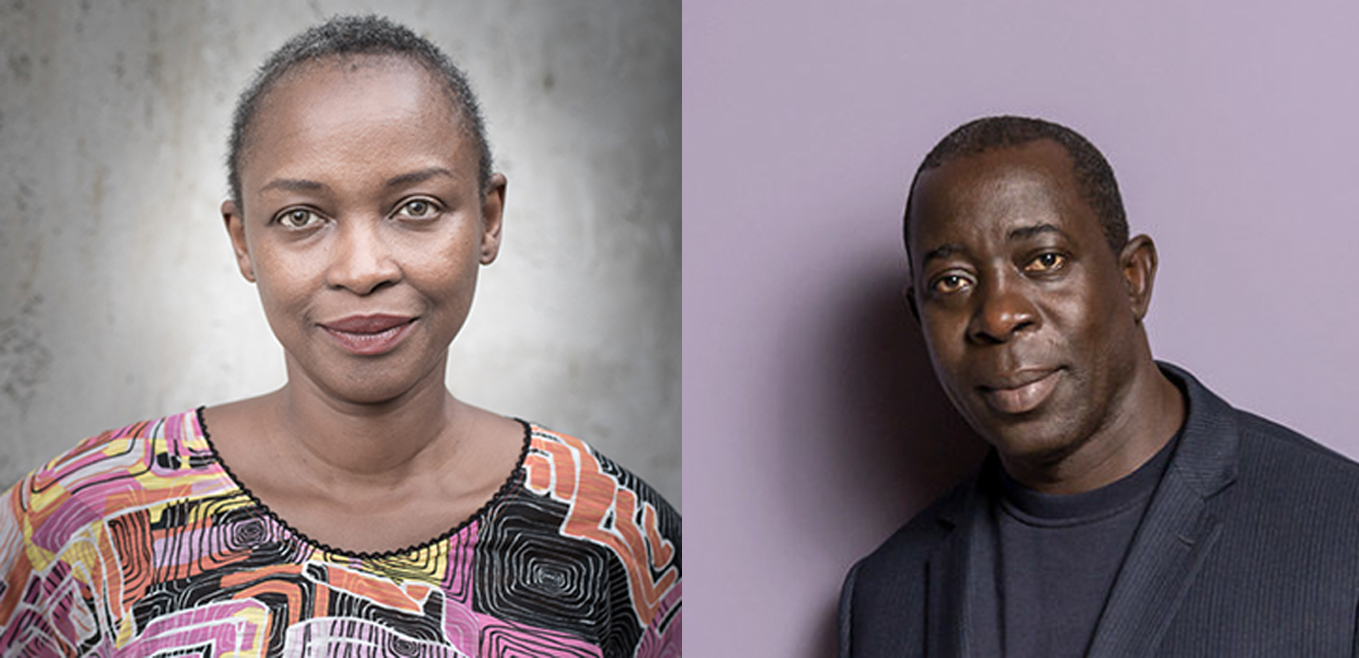 The two will discuss the essential role that museums in Africa play in sustaining contemporary artistic practice and developing new curatorial perspectives. Kouoh and Keïta were appointed to their current roles in recent years. They will share their vision for the future of their institutions, drawing from a variety of experiences, including the creation of innovative curatorial and cultural models in Senegal and Mali, respectively.
The Curator's Perspective is a free, itinerant public talk series featuring established U.S. and international curators, who present on their work and research. It was developed to offer audiences ways to connect with timely information and a wide variety of international perspectives on contemporary art and curating today. The series sheds light on movements and models that are shaping the curatorial field today, addressing questions about art, culture, and the artists and exhibitions that curators look to.
Date: Wednesday, November 10, 2021. 
Time: 6pm EST 
Location: Online 
The conversation is free and open to the public. English recording will include ASL Interpretation and live closed-captioning. Register for the event here.
About the speakers
Daouda Keïta
Daouda Keïta is the Executive Director of the Musée national du Mali in Bamako, Mali's national museum of archaeological and ethnographic collections and contemporary art. An archeologist and professor at the Université des Sciences Sociales et de Gestion de Bamako, he has dedicated his work to defend cultural heritage by forming partnerships with local communities and creating educational platforms to combat the looting of archeological sites and trafficking of artifacts. He was, for example, one of the co-founders of the "banques culturelles," local institutions created across Mali as village museums, to provide communities with economic, social and educational opportunities through culture, aiming to address the dynamics that lead to the sale of cultural objects and to develop a sense of community ownership of archeological sites and cultural heritage to act against looting. Keïta's vision for the Musée national du Mali is to create an open space for exchange that benefits Malian culture.
Koyo Kouoh
Koyo Kouoh is the Chief Curator and Executive Director of Zeitz MOCAA. Before joining the museum, she founded RAW Material Company in Dakar in 2008 as an institution dedicated to art, knowledge and society. A centre for critical education, an art exhibition space, and home to a creative residency programme, it supports the work of African and international artists and curators in all contemporary art media. In her independent curatorial practice, she has organised meaningful and timely exhibitions, including Personal Liberties, a program of exhibitions, seminars, talks, screenings and a publication looking at sexuality in Africa, homosexuality and homophobia; Condition Report on Building Art Institutions in Africa, a collection of essays resulting from the eponymous symposium held in Dakar in January 2012; and Word!Word?Word! Issa Samb and the undecipherable form, the first monograph dedicated to the work of seminal Senegalese process oriented artist Issa Samb. Prior to founding RAW Material Company, Kouoh worked in cultural affairs with the Goethe Institut, the Goree Institute and later with the U.S. Embassy in Senegal.