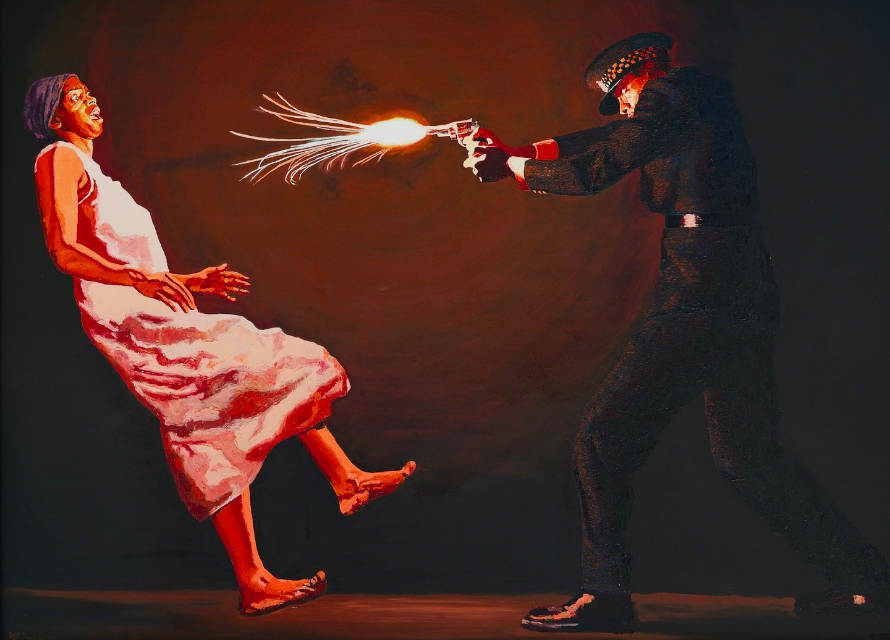 Kimathi Donkor, represented by Ed Cross Fine Art, was on Tuesday 16 January, announced the winner of the De'Longhi Art Projects Artist Award for 2019. For the fourth year, De'Longhi returns as sponsor of the Art Projects Artist Award, awarding a cash prize of £2,500 to an artist showing under Art Projects at the London Art Fair. Now in its 15th edition, Art Projects is a curated section of the fair which provides a platform for emerging galleries showcasing innovative contemporary artwork.
On receiving the award, Donkor said, "I am thrilled and honoured to be the recipient of this prize. This body of work was about me reconnecting with drawing as a primary mode of expression. Whereas in my painting practice, I tend to use photography and digital processes to formulate my images, in this case, I relied on my imagination and memory to create drawings using a much more intimate and immediate approach."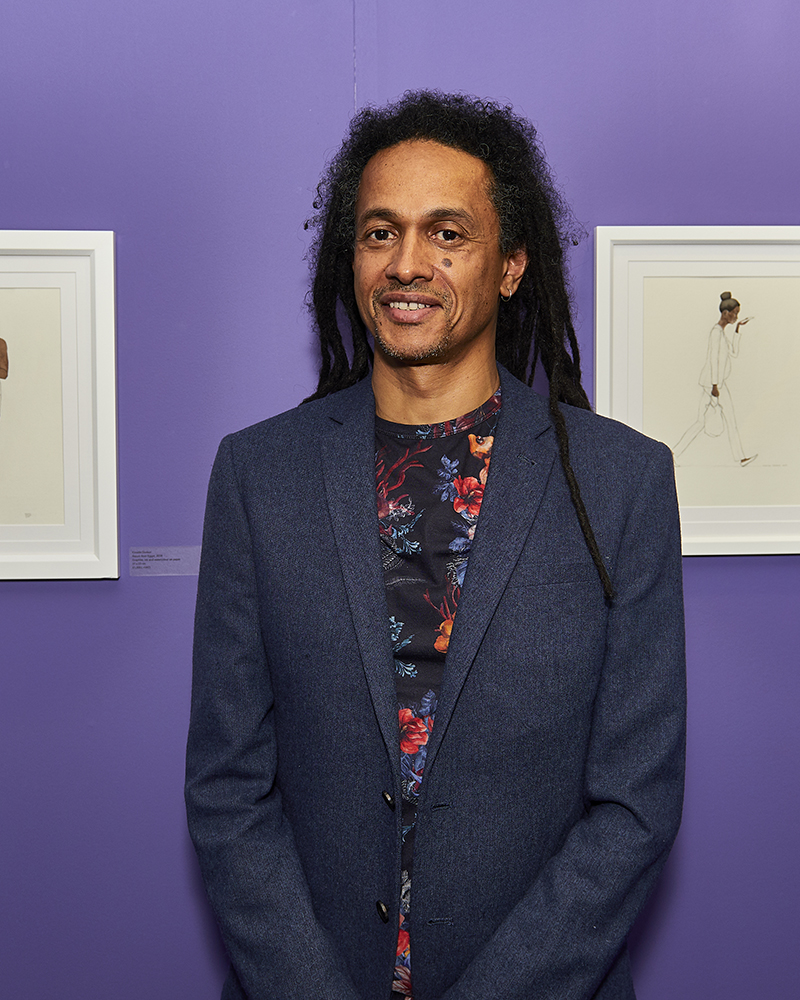 Kimathi Donkor is a contemporary artist who lives and works in London, England. His work re-imagines mythic and legendary encounters across Africa and its global diaspora. His main medium is painting but also explores drawing, video, installation, collage, digital design and performance art.
His work has been shown across the globe and has exhibited in several renowned galleries and festivals such as the MOMO Gallery in Johannesburg and the Diaspora Pavilion at the 57th Venice Biennale in 2017. He has received many awards, residencies and commissions including the 2011 Derek Hill Painting Scholarship for The British School at Rome.
Donkor is of Ghanaian, Anglo-Jewish, and Jamaican family heritage, and as a child, lived in rural Zambia and the English West Country.