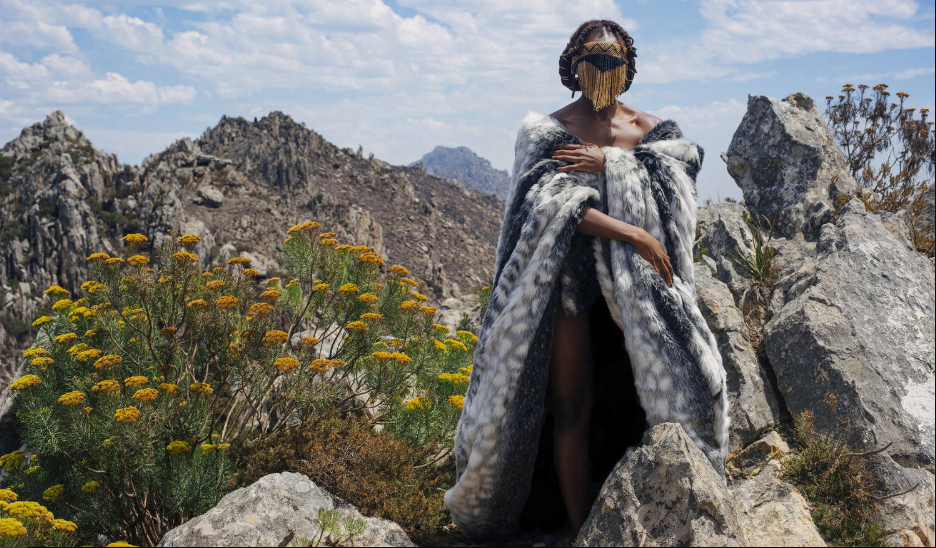 Sethembile Msezane's first solo exhibition in the UK, "Speaking Through Walls", will open at Tyburn Gallery from January 25 – April 13, 2019. Msezane's body of work utilizes interdisciplinary practice spanning photography, film, sculpture, installation and performance to explore the spiritual and political symbolism of African knowledge systems.
For this exhibition, Msezane is presenting a body of work consisting of photographic pieces and large installations. These works portray a profound connection where the artist experiences psychic encounters with herself and of her ancestors, presented in surreal dreamscapes.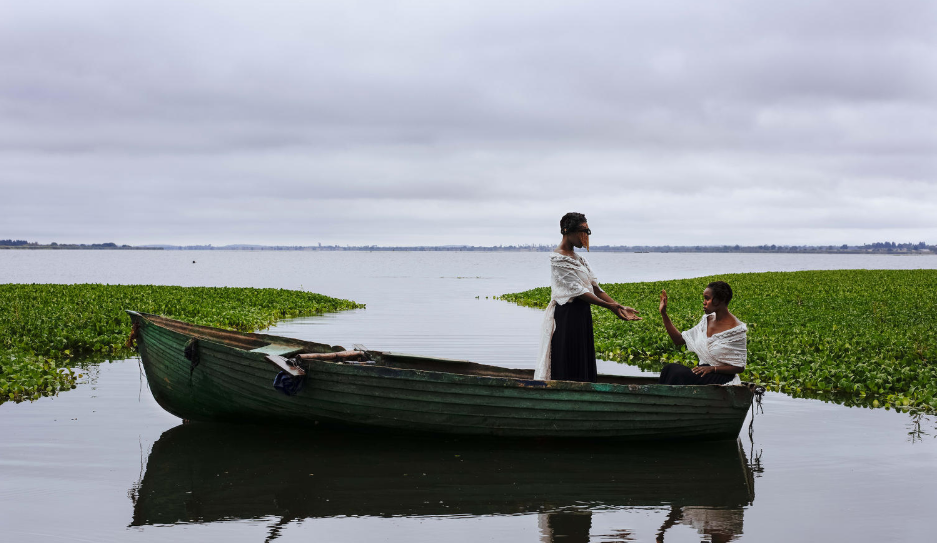 Spiritual and historical connotations to South African and Zimbabwean landscapes are explored, laying bare the violence and dispossession experienced during colonialism and apartheid, but also revealing additional layers of history – the greatness of earlier indigenous civilisations, architects of monumental cultural, technological and spiritual systems.

Contemplating on a difficult past, the artist asks the question, 'How do we begin to humanise ourselves in spaces and on grounds that have been fertilised by bloodshed?', and reflects on mending the spiritual tear that came with the looting of land that carries the bones, memories, rituals and traditions of African ancestry. The body of work finds traces of ordinary people practising cleansing and prayer in these landscapes, most of which are nestled close to urban settings. These spaces carry historical baggage, but they also carry possibility, in the same way that plants, like the fynbos that grows there, are stimulated to grow in the aftermath of a fire, ready to burst forth for the next season in spite of the seeming barrenness.
To coincide with the solo exhibition, Msezane will present a screening of her short film Falling, followed by a Q&A at ArtReview Bar on January 23 at 6 pm. She will also perform a new piece, Signal Her Return III, at New Art Exchange in Nottingham on February 1st from 7:30 to 8 pm, followed by an artist talk on February 2, from 11:30 am to 1:30 pm.
Sethembile Msezane was born in 1991 in KwaZulu Natal, South Africa but currently lives and works in Cape Town. She was awarded Master in Fine Arts in 2017 from the Michaelis School of Fine Art, University of Cape Town, where she also completed her Bachelor of Fine Arts in 2012.