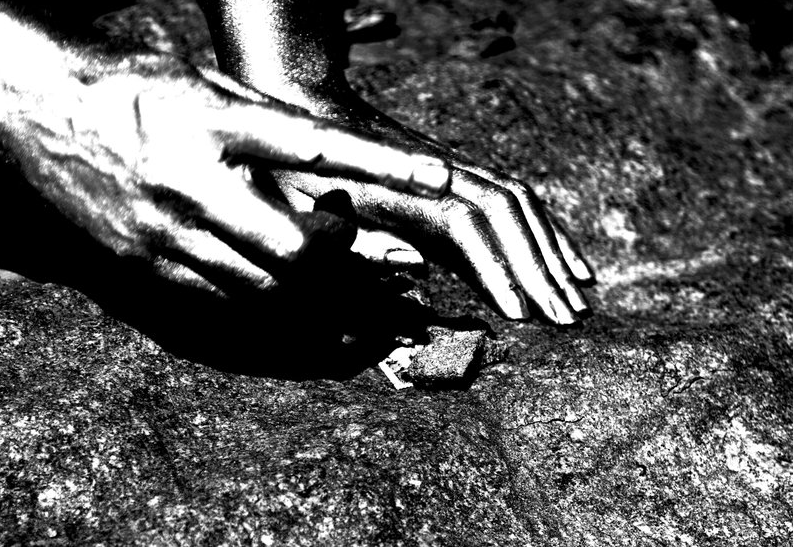 Quantum Ghost is Libita Clayton's first solo exhibition in the UK, commissioned and presented by Gasworks.
The exhibition is presented in an immersive sound installation, along with a series of large-sized photograms and live performances. Quantum Ghosts explores a journey into archives and territories bordered around the artist's heritage as the artist excavates through personal documents and oral traditions, tracing her family across various mining sites in different regions. Clayton reconstructs the paper trail left by her late father who was part of the political movement (South West Africa People's Organisation) that fought for Namibia's liberation from apartheid South Africa.
This project commenced with Clayton's residency at Gasworks during the summer of 2018, followed by research trips to Cornwall in England, Namibia and South Africa. During these trips, she accessed public archives including the photographic records of the Camborne School of Mines, Cornwall; and the Archives of Anti-Colonial Resistance and Liberation Struggle.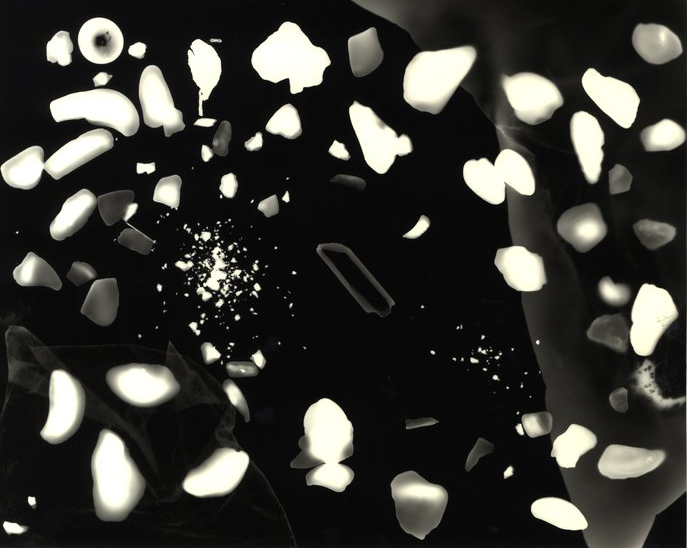 Samples from these field recordings form part of a multi-channel audio installation, created through a shared process of collecting and looping, collaging and re-assembling a sonic archive. The work was developed in collaboration with artists and musicians Demelza Toy Toy, Jol Thomson and Hannah Catherine Jones, also featuring contributions from Perivi Katjavivi and Memory Biwa.
In this project, Clayton attempts to summon ancestral voices of lament, while exploring the unheard sounds of a mineral landscape that is haunted by the ghosts of colonialism and extraction.
Libita Clayton is a British-Namibian artist who works across sound and performance. Born in 1987, she graduated with a BA (Hons) in Print and Digital Media, Wimbledon College of Art, University of the Arts London. Her work flows across DIY spaces, creative cultures, and collectives, and was exhibited in the Diaspora Pavilion at the 57th Venice Biennale, 2017.
Quantum Ghost will be on view from January 24 – March 24th, 2019.
Preview: 23 January 2019, 6:30 – 8:30pm / Performance 7:30pm