Earlier today, Prince Claus announced names of recipients for its 2015 Laureate award. The award goes to eleven artists and cultural role models for their pioneering work in culture and development. The principal laureate was given to Iranian photojournalist and artist, Newsha Tavakolian. Listed amongst the ten other recipients of the award is a Nigerian performance artist, Jelili Atiku.
On December 2nd 2015, HRH Prince Constantijn of the Netherlands will present the Prince Claus Award to all announced recipients at a special ceremony held in the presence of members of the Dutch Royal Family at the Royal Palace in Amsterdam.
The Prince Claus Fund Gallery in Amsterdam will exhibit works by Principal Laureate Newsha Tavakolian from 27 November 2015 – 4 March 2016. The Prince Claus Laureates was selected by the independent international members of the Prince Claus Awards Committee.
The full list of Prince Claus Laureate Awardees 2015 
Newsha Tavakolian (1981, Iran), photojournalist and artist
Latif Al-Ani (1932, Iraq), photographer
Amakhosi (1980, Zimbabwe), theatre and cultural organisation
Jelili Atiku (1968, Nigeria), performance artist
Jean-Pierre Bekolo (1966, Cameroon) filmmaker
Etcétera (1997, Argentina/Chile), public-art collective
Perhat Khaliq (1982, China), musician and singer-songwriter
Fatos Lubonja (1951, Albania), writer, editor & public intellectual
Ossama Mohammed (1954, Syria), filmmaker
Oksana Shatalova (1972, Kazakhstan), visual artist, critic and curator
Y'en a Marre (2011, Senegal), collective of hip-hop musicians and journalists
About Jelili Atiku (1968, Nigeria), Performance artist.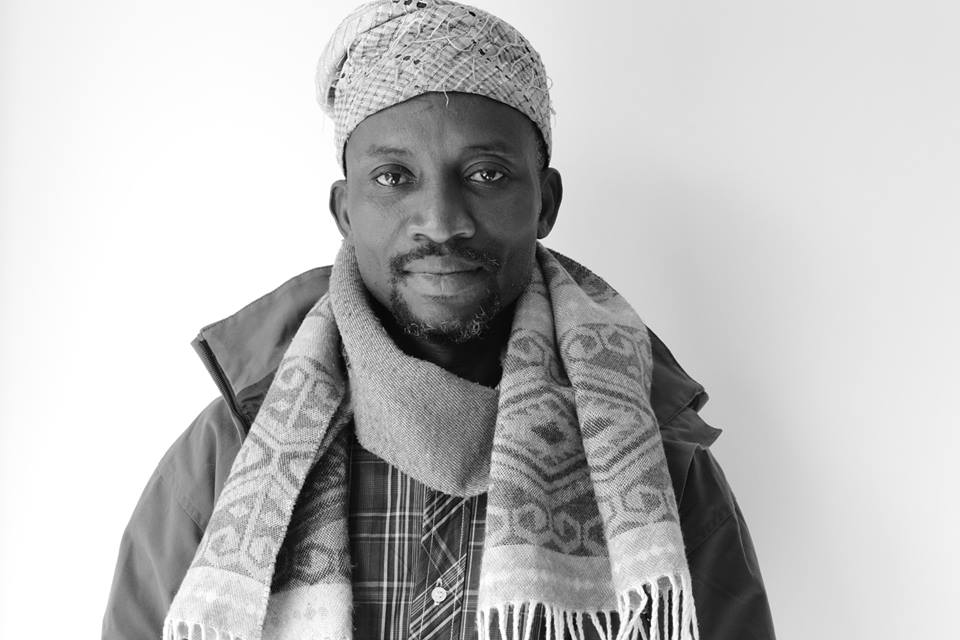 Jelili Atiku is a pioneer of contemporary performance art in Nigeria. He has developed an innovative fusion of Yoruba and international performance practices. Taking to the streets of Lagos or taking over specific sites with his striking costumes and dynamic presentations, he provokes community dialogue and debate on local, national and global issues.
His imaginative and provocative performance uses striking attire, unsettling body language and unusual props to open up dialogue and influence popular attitudes. He drops himself right into the heart of Lagos, into the realities of the streets, of densely populated, poor areas, and entices people to interact and respond to his visual presentations. Rooted in Yoruba performance traditions, Atiku brings local elements to international performance practice, creating an extraordinary mix of action, symbolism, storytelling, disguise, costume, colour coding and theatricality. A rigorous researcher, his subjects include commentary on Nigerian human rights in the Assassination of a Political Prisoner; politically charged critiques of the ruling class and Boko Haram; site-specific interventions on climate change, e-waste and fuel subsidies; and Araferaku (loosely translated as A Part of Me is Missing), a moving personal eulogy to his father. Breaking new ground in contemporary performance art in Nigeria, Atiku's sustained experimentation is pushing the boundaries of artistic communication and strengthening public understanding, participation and appreciation. He is an inspirational figure for younger generations and a voice of the future.
Jelili Atiku is awarded for creating a new artistic language combining Yoruba traditional art forms with international performance practice; for his thought-provoking performances that challenge assumptions and stimulate dialogue in an unconventional and dynamic form of community education; for taking personal and artistic risks in order to open new possibilities and reach wider audiences; and for his pioneering dedication to establishing space for contemporary performance art in Nigeria.