"There is no society that does not consider itself modern…except societies that have been colonised." -Prof. Moyo Okediji, Art historian, Artist and Curator 
In a poetic and powerful production, storyteller and cultural producer Jumoke Sanwo collaborate with celebrated performance artist Jelili Atiku to create a film on the transcendental nature of the night market and its significance as a site of history and knowledge making. Titled 'Dúna Dúrà – A Portal of Re-Imagination', the film combines performance, storytelling, and interview excerpts.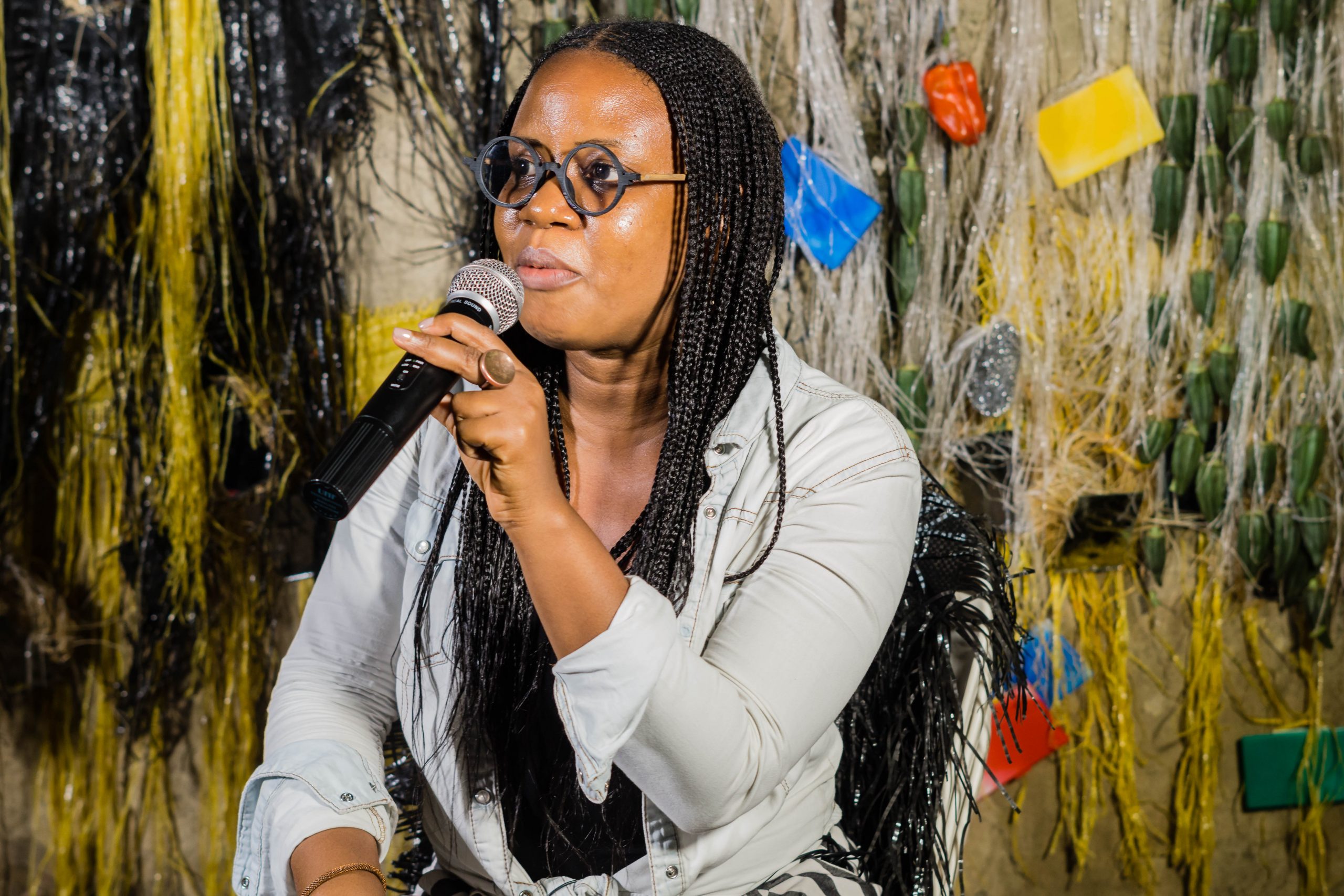 In June, Sanwo organised a performance event, a space for re-imagination or reconsideration, at the Obalende Ijeh Oluwaloseyi night market, on Lagos Island in Lagos, Nigeria. The event and a host of conversations with historians, urban planners, architecture scholars, and traders evolved into the thirty-two-minute film on embodied and spatial memory. 
As Prof. Okediji states in the film, "Everywhere (and everything) is a portal… we have to think of the portal (or any space) in multidimensional ways… 'ajere oni gba ona'." In that manner, and as Sanwo explained, "Dúna Dúrà engages the market space as a spatial and temporal site, which confronts the notion of archives, of histories, its dislocation, and interdependencies. Dúna Dúrà asks for relooking and re-engaging the methodologies underpinning archives as a practice central to decolonising the archives of the future." 'Gbanjo Gbanjo…' a call for bargaining throughout Atiku's performance in the film calls for an opening of spaces and renegotiation of histories between the global North and South.
Some of the speakers whose voice animates the subject of the night market and Atiku's performance are Stephen Ajadi, Dr Taibat Lawanson, Dr Monsuru Olalekan Muritala, Adeboye Martins, Oludamola Adebowale (Founder, Asiri Magazine), Adun Okupe PhD., Sola Akintunde, and Idris Adewale (Baba Ojá). 
Sanwo is a storyteller, cultural interlocutor, and creative director of Revolving Art Incubator. She works primarily in photography, video art, and extended reality (XR), and her work engages the realities and complexities of spatiality in postcolonial societies. Her first XR docufilm, 'Lagos at Large', has been screened at international film festivals since 2019. She lives and works out of Lagos, Nigeria.
'Dúna Dúrà – A Portal of Re-Imagination' is part of Goethe Institut's continental project the Archive of Forgetfulness. Watch Sanwo's short film and contribution to the project below.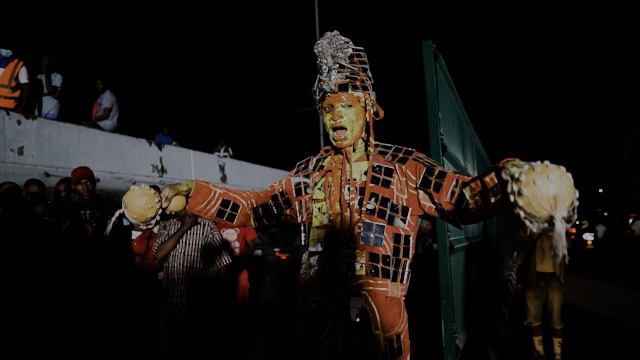 Images and film still courtesy of Jumoke Sanwo.