Knowing, an exhibition by Nigerian artist Odun Orimolade, is currently showing at the Nubuke Foundation Gallery, Accra, Ghana. The works, intricate pencil and charcoal drawing installations, video, and performance, are described as a portal between the knowledge she consumes and the memories she has retained.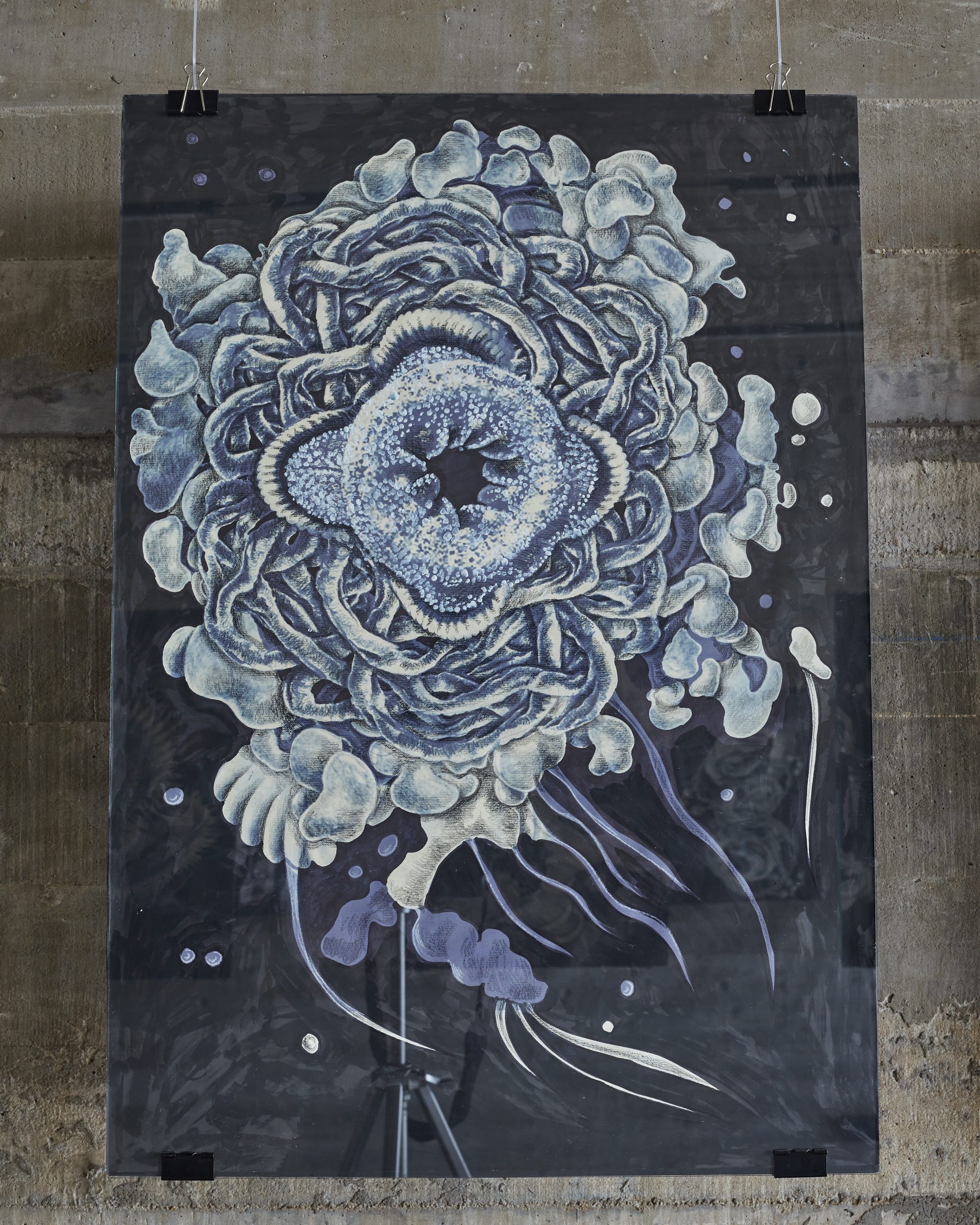 "The minute can't term (something)," she says, explaining the philosophy behind her work", "you think of another interpretation and then you add to it. Because knowledge can be memory and memory can work as knowledge." Attempting to rebuild and fill the spaces that exist within knowledge or memory bank. Orimolade's practice bridges these gaps with the creation of new worlds or multiverses, leading to the creation of works that take on a life of their own.
In universe-crafting and mark-making, Orimolade relies on her imagination as a source of valuable knowledge to replenish existing gaps. And in her new worlds, nothing is lost or missing and she invites her viewers to revel in this sentiment.
Knowing is also an invitation to the public to journey through our collective subconsciousness to discover what has been and what could be. An interactive aspect of the installation encourages visitors to explore differential knowledge based on a set of stamps and symbols that could be used to create works for themselves and the artist. 
Odun Orimolade is a Nigerian artist and academic based in Lagos. She currently serves as Sub-Dean of the School of Art, Design and Printing at Yaba College of Technology, where she lectures in the Fine Art Department.
Knowing is on display till December 5, 2021.