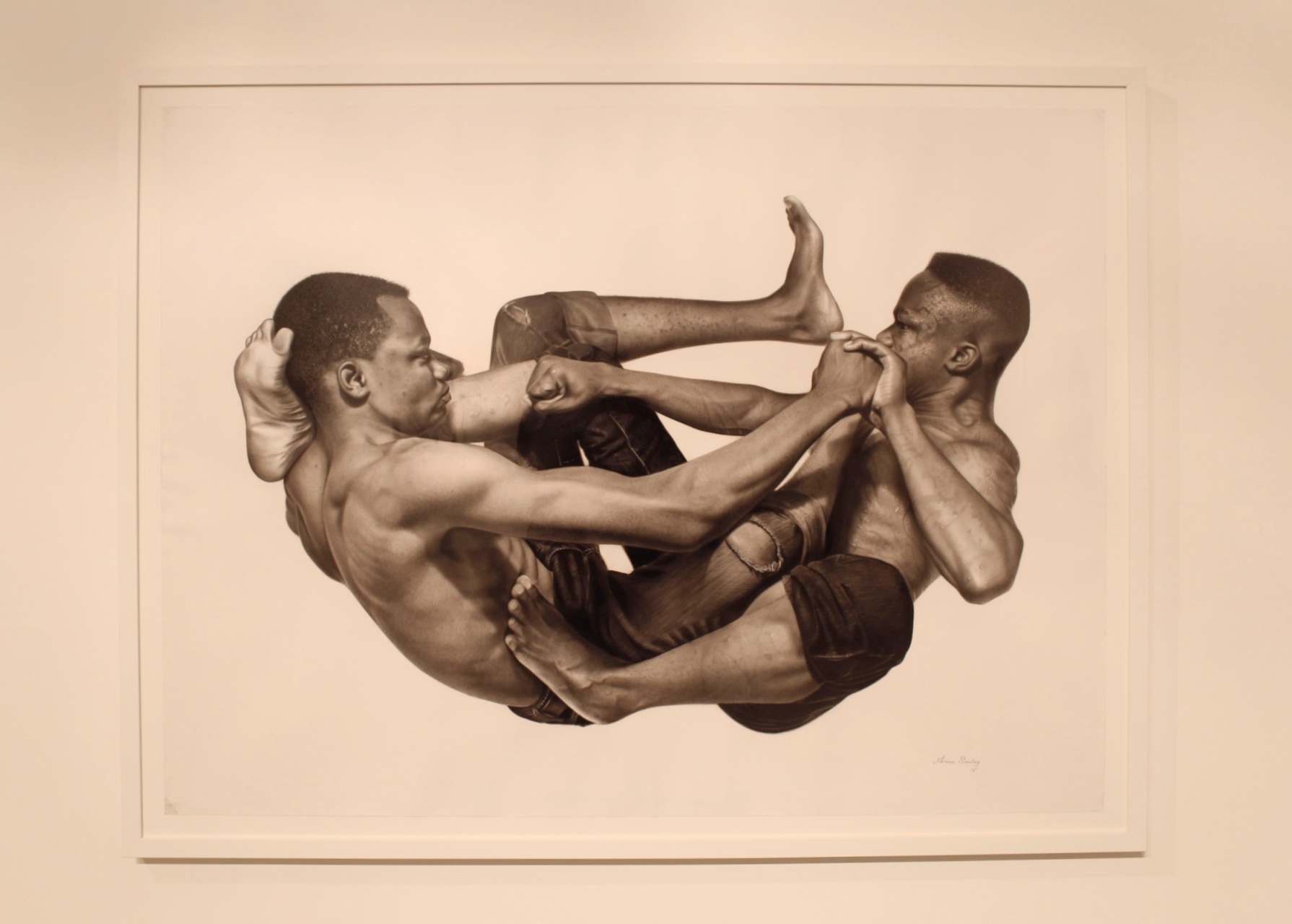 Presented at the Jonathan LeVine Projects centre from October 20 – November 17, 2018, were works by the young Nigerian artist Arinze Stanley titled "Mirrors". Working primarily with charcoal and graphite on paper, the self-taught artist creates hyperreal portraits of African bodies in states of entanglement, struggle and longing for freedom. 
As stated in the exhibition narrative on "Mirrors", "Arinze addresses social issues of modern-day slavery and women's rights. He does this in drawings of different scales to trigger an intense emotional connection between subjects and viewers."

You can share in the experience through photos from the exhibition which we admire for the draughtsmanship.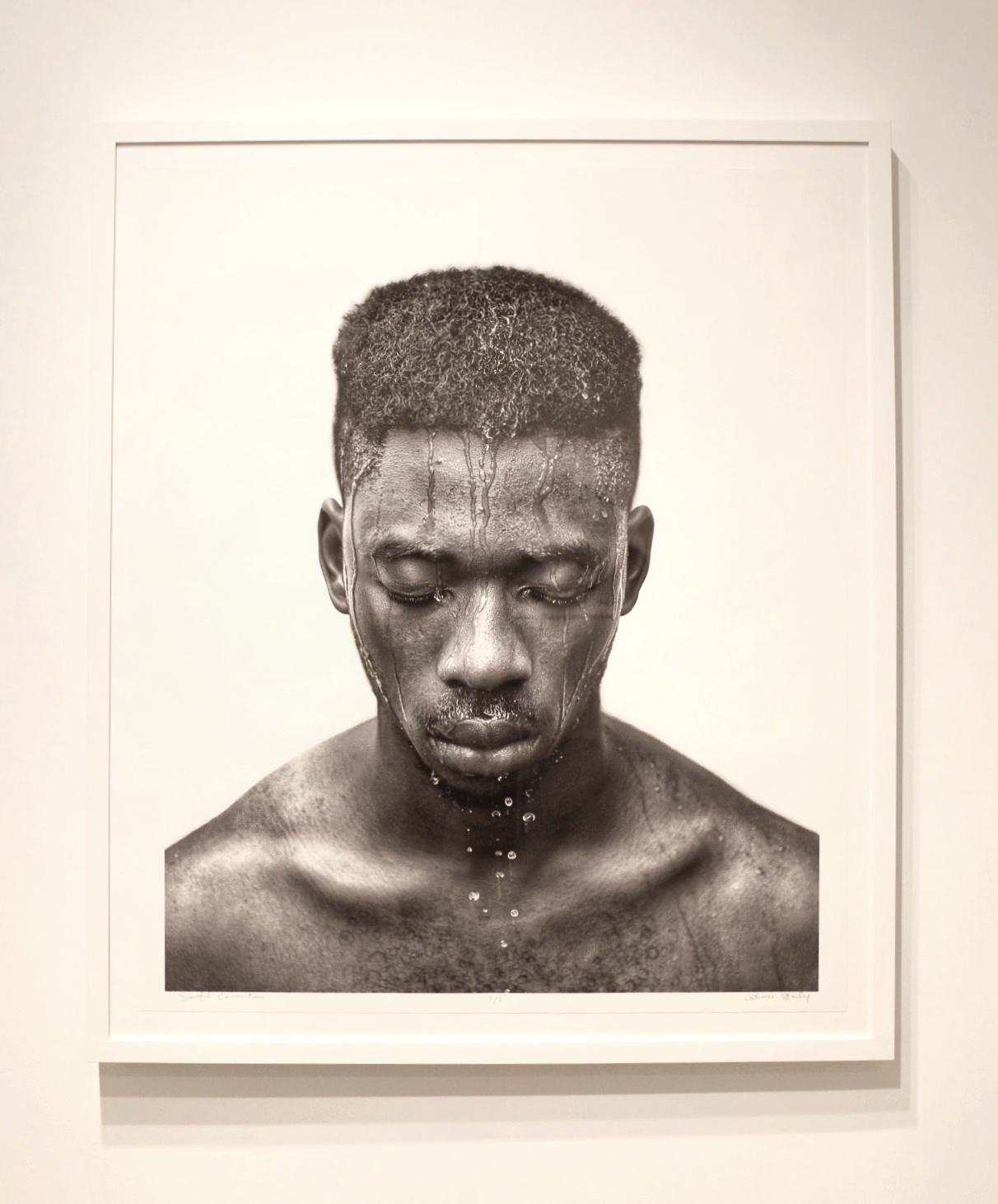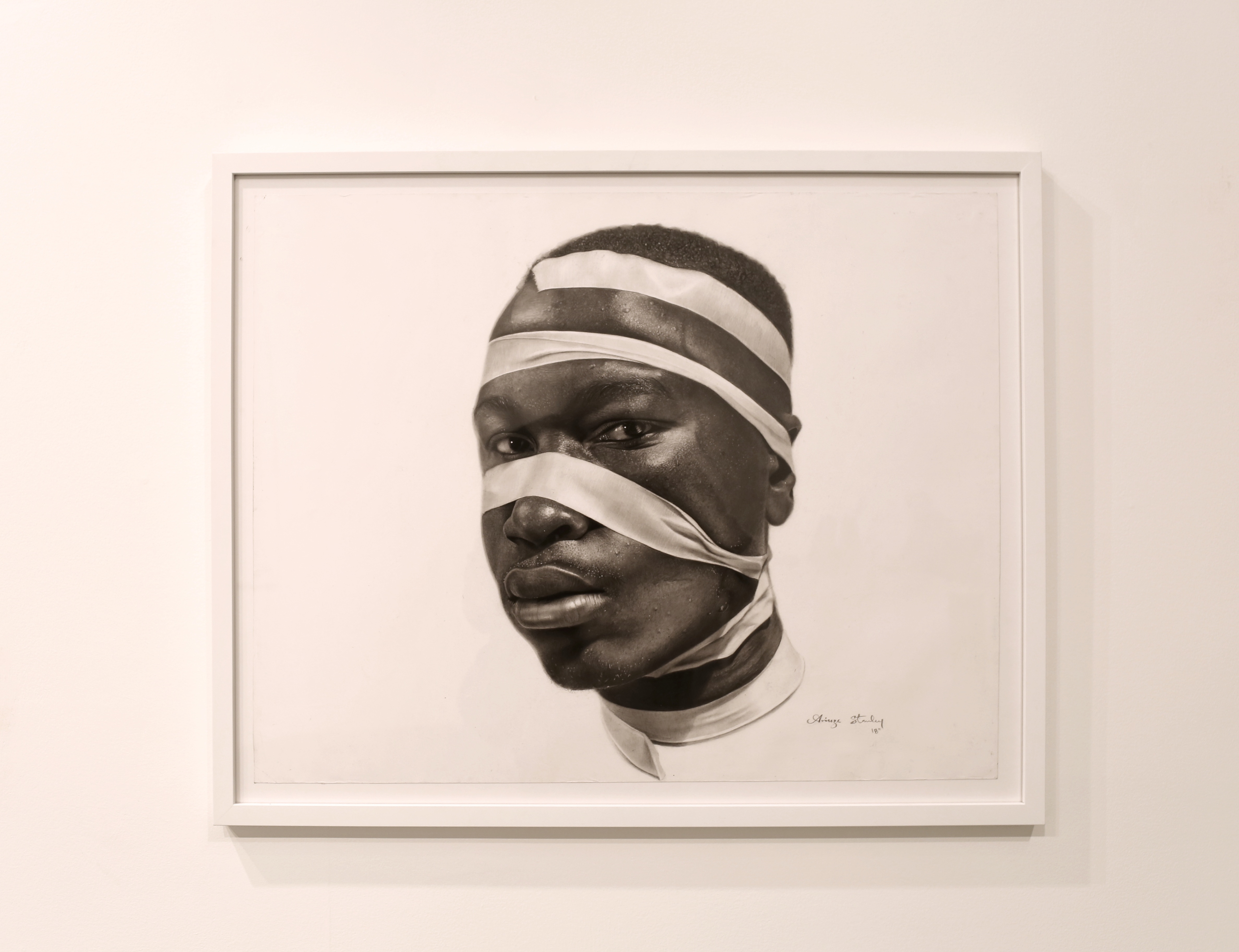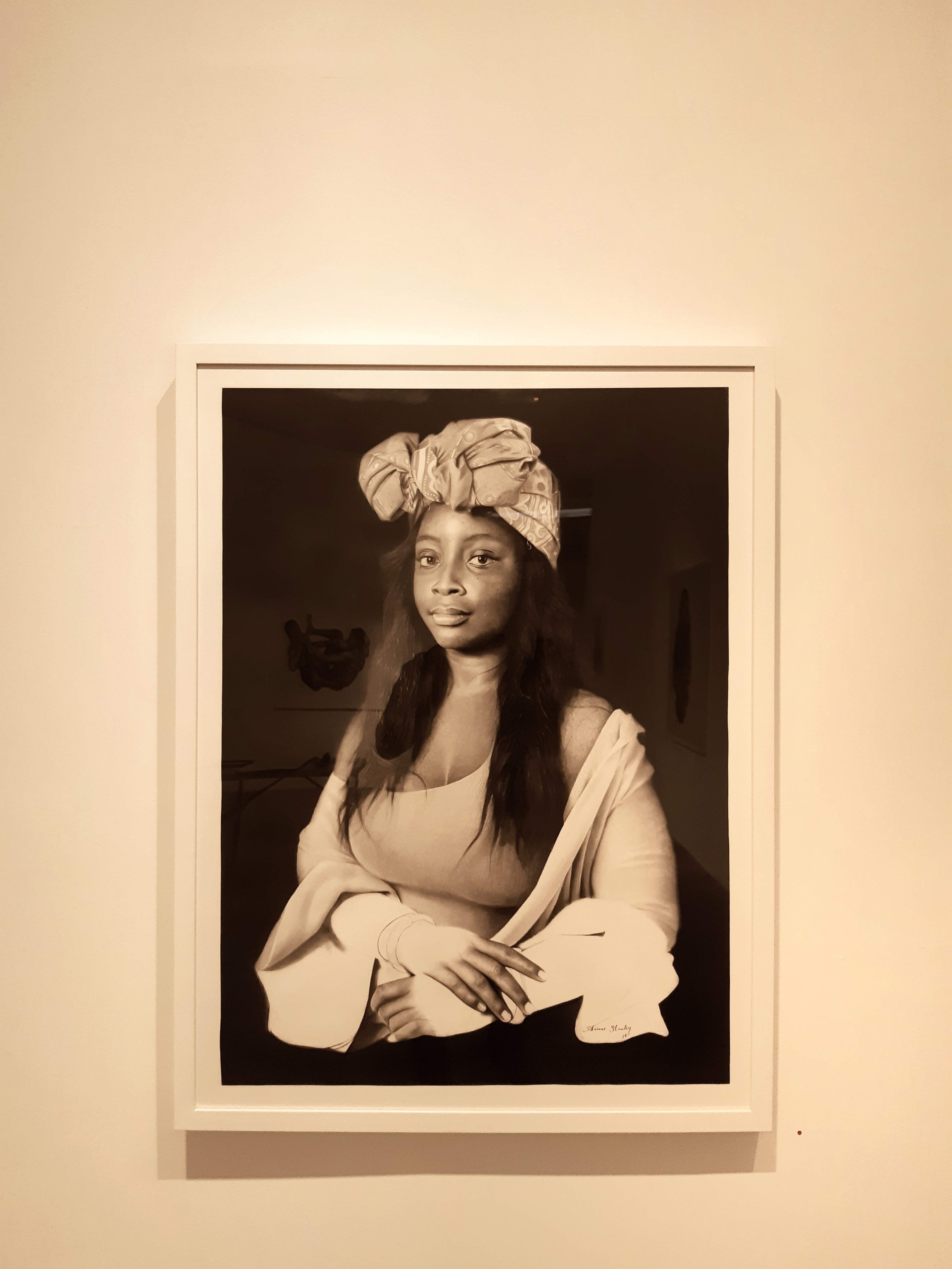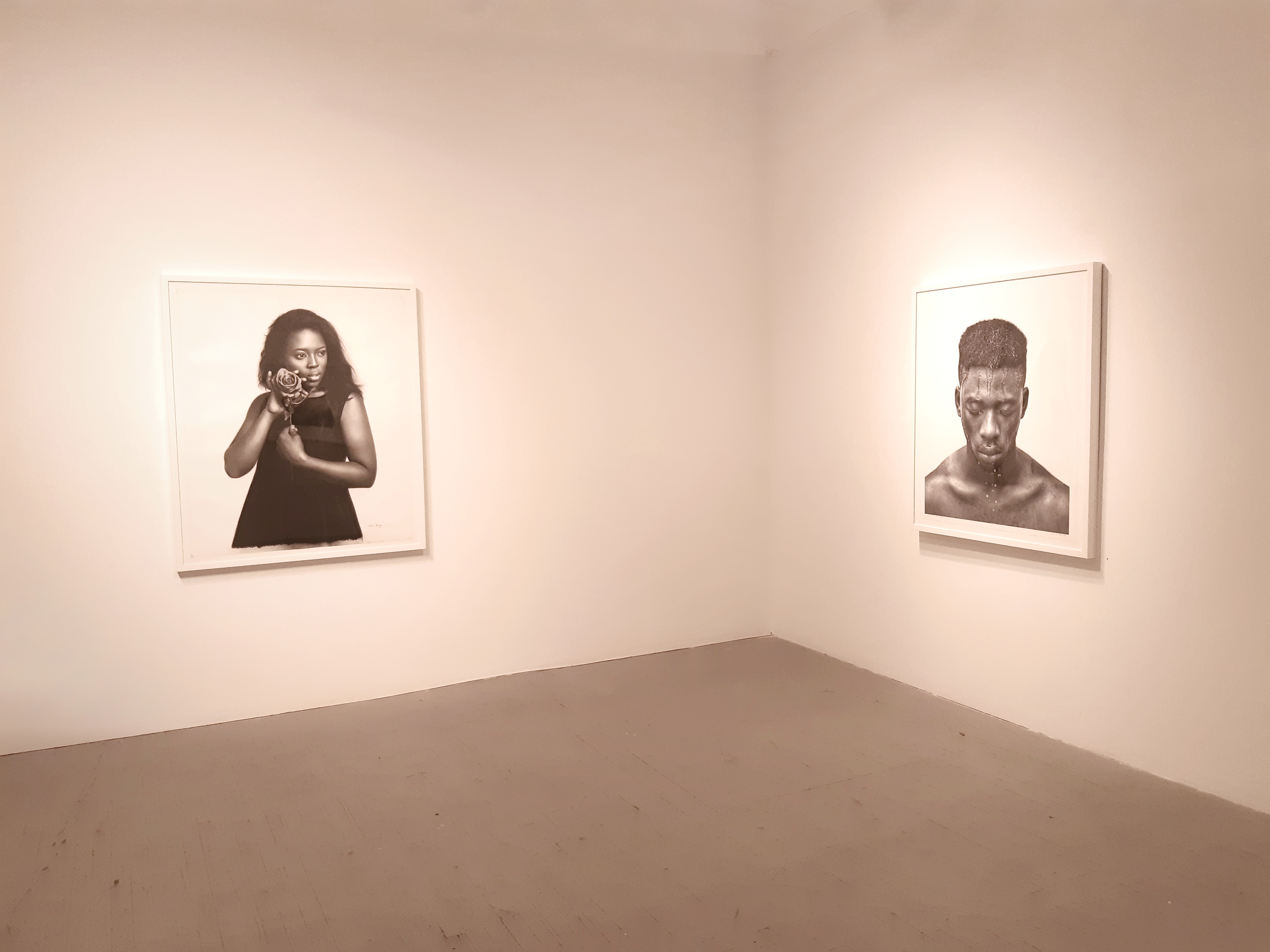 Arinze Stanley, born in 1993 in Lagos, Nigeria is a self-taught artist. He graduated from the Imo State University with a B.Eng in Agricultural Engineering. He has been awarded the American Art Award for World's Best Self Portrait and had his debut exhibition in the United States at SCOPE Miami Beach. 
All images are copyright the artist, Arinze Stanley.