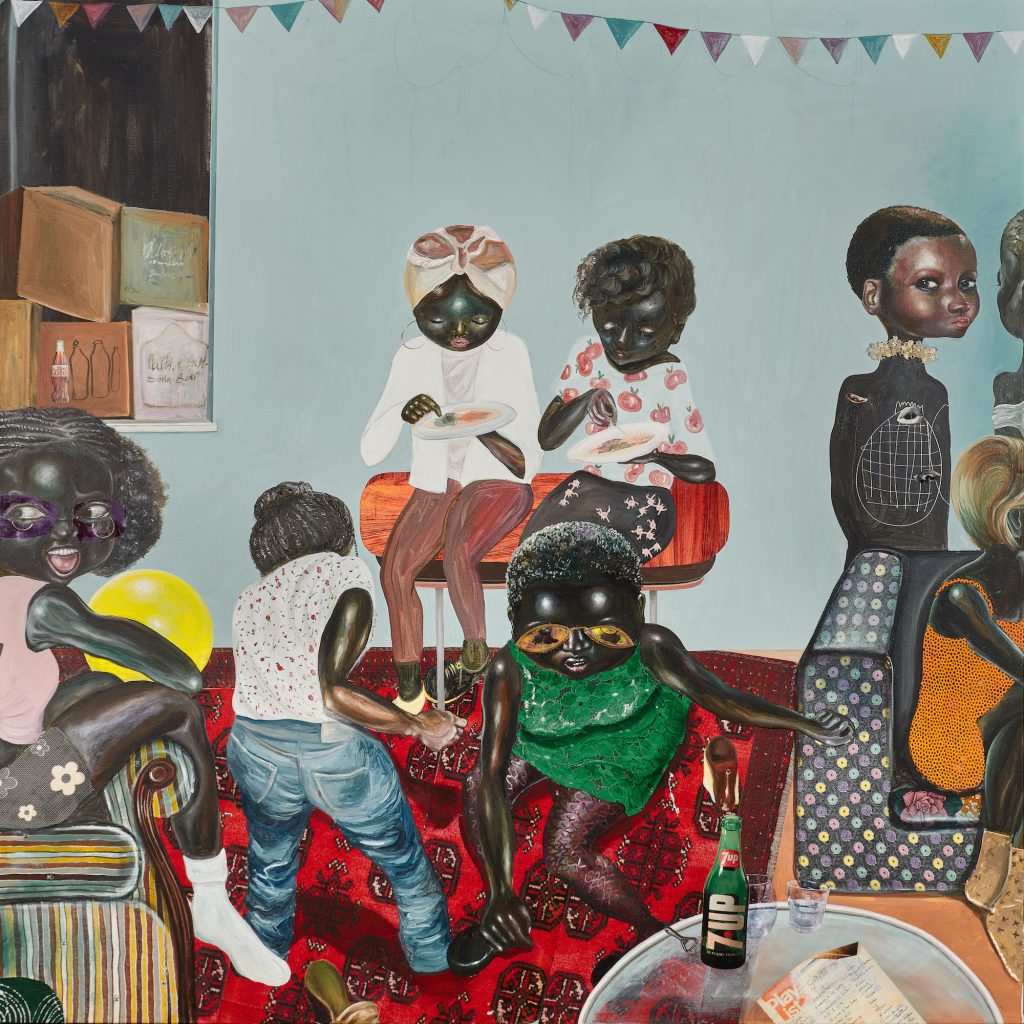 A solo exhibition of works by Nigerian artist, Ndidi Emefiele titled "Pets, Parties and a Cuddle" was presented at the Rosenfeld Porcini gallery in London from 5th October – 10th November 2018.
The paintings shown at the Rosenfeld Porcini exhibition were mostly large mixed-media pieces in bold and vibrant colours themed around long-standing stereotype images of women on beauty and as objects for the male gaze. The characters wielded in the series, typical of the artist's work for some years now,  are fierce and proud in the different roles embodied.
On the exhibition and her work in general, Emefiele says "I use my works to change how the female surveys herself by not conforming to societal standards or expectations, the carefree female who wouldn't give a damn!". 
Take a look at some of the works featured in "Pets, Parties and a Cuddle".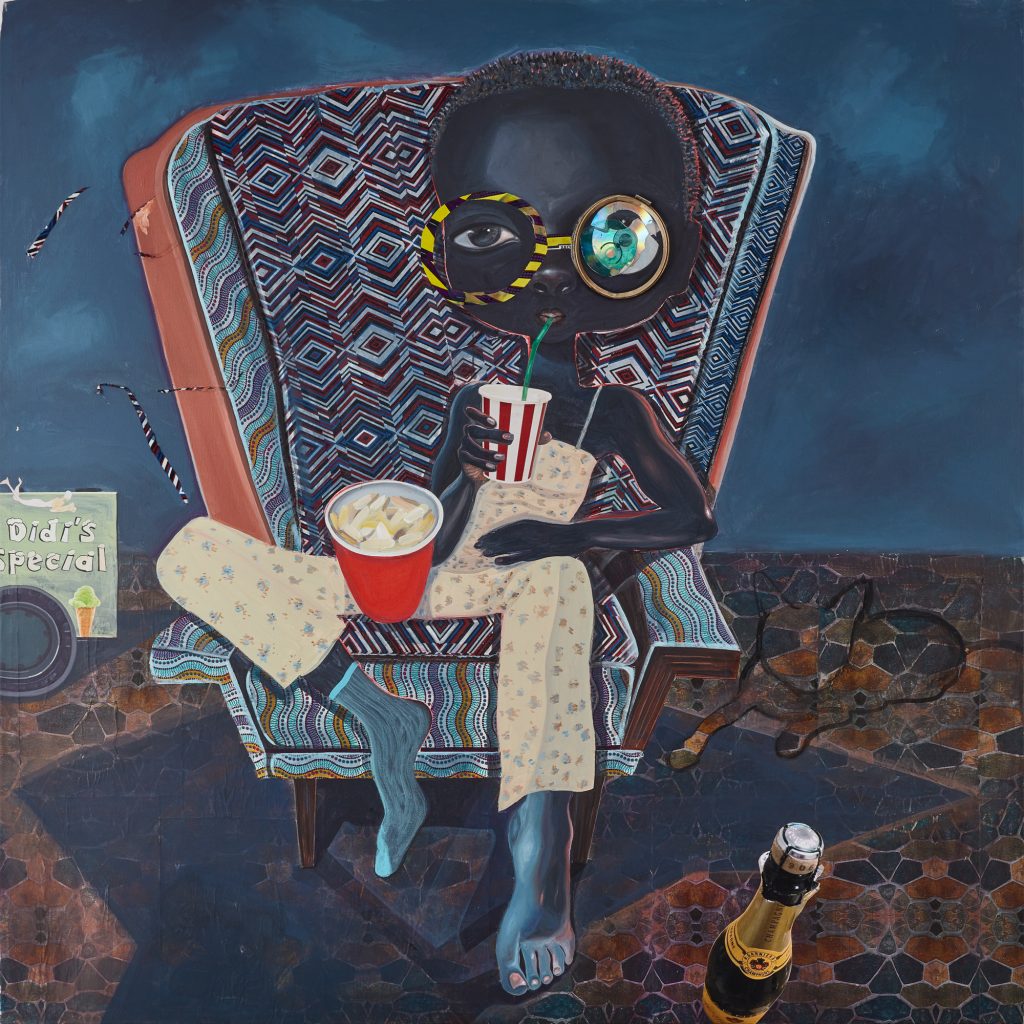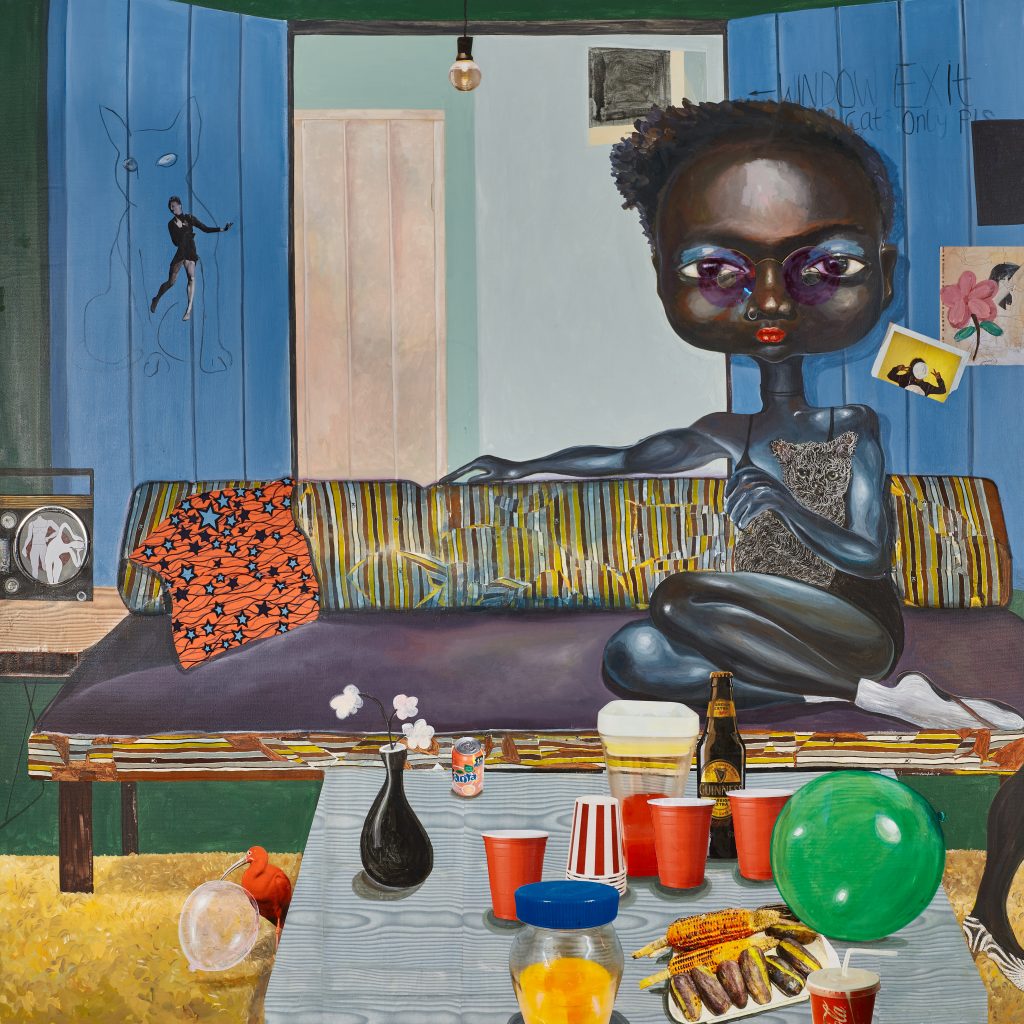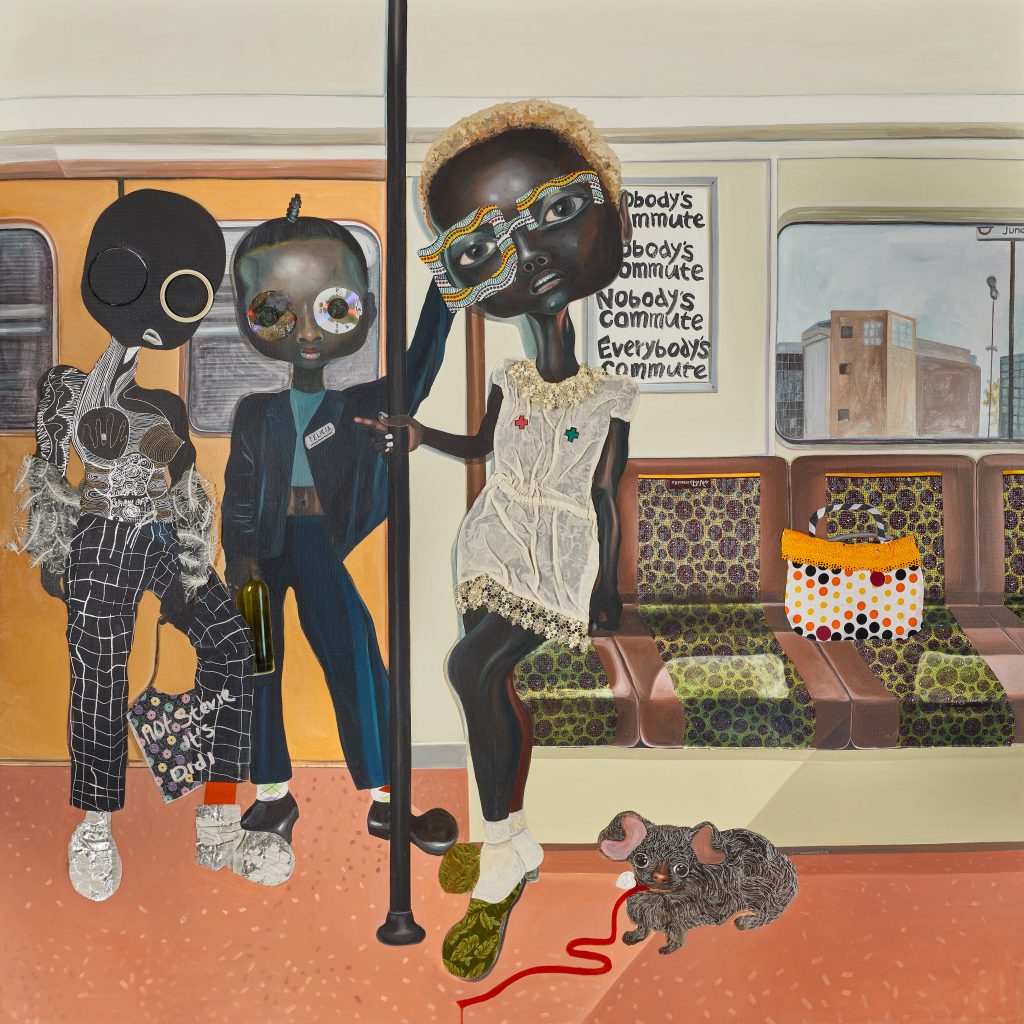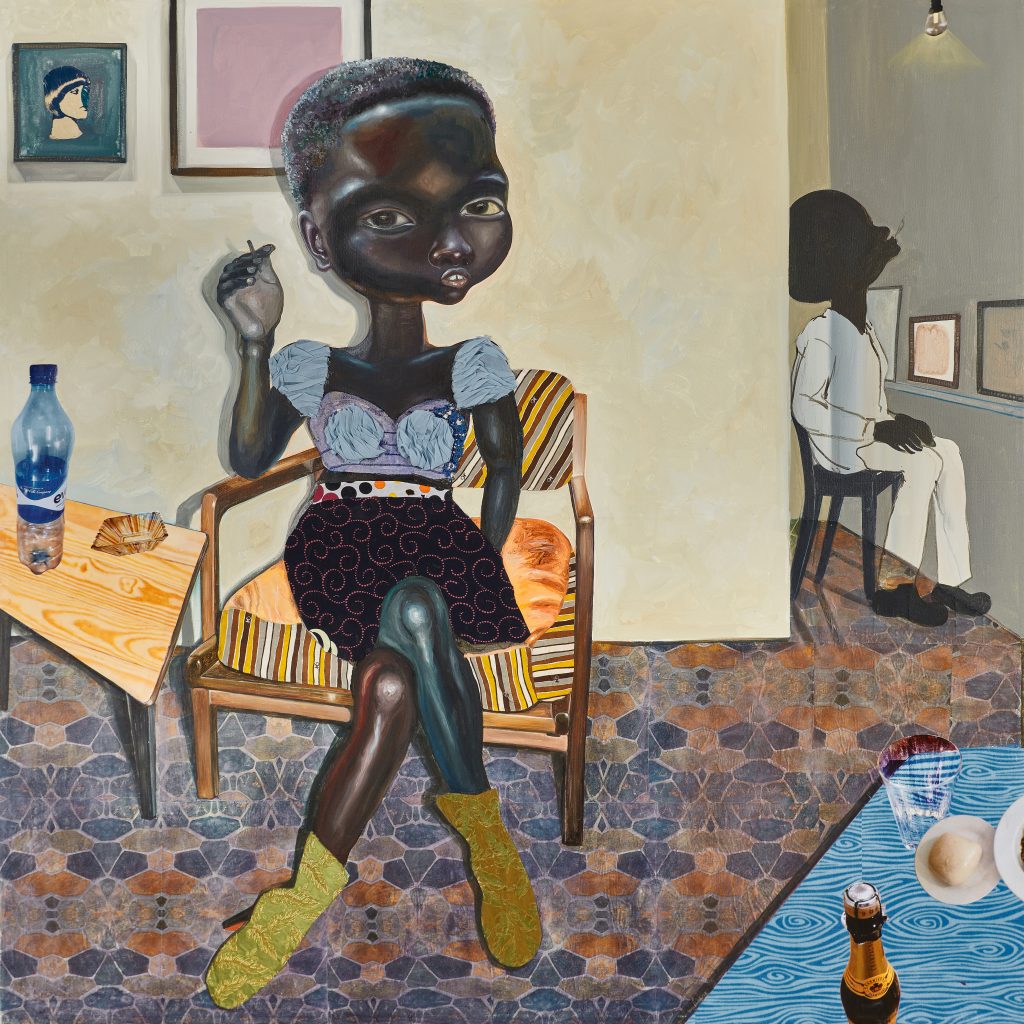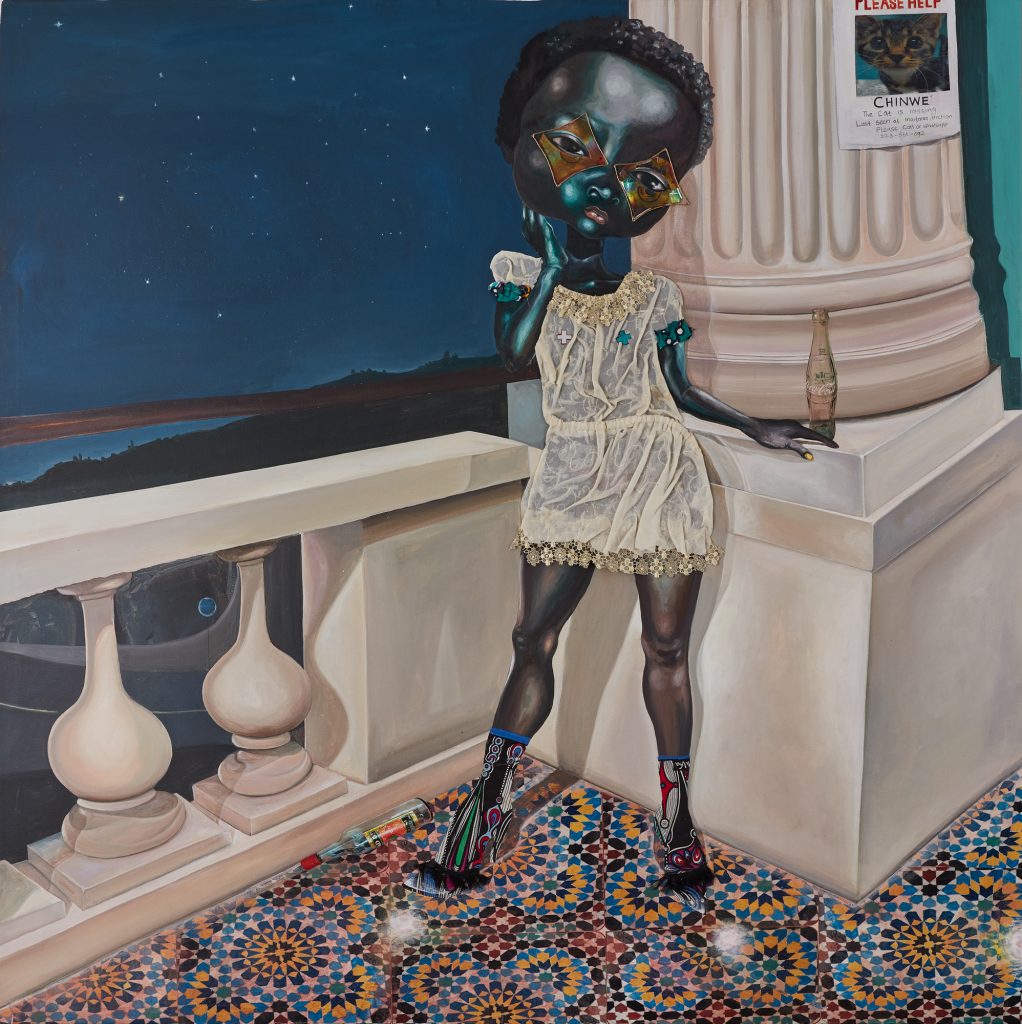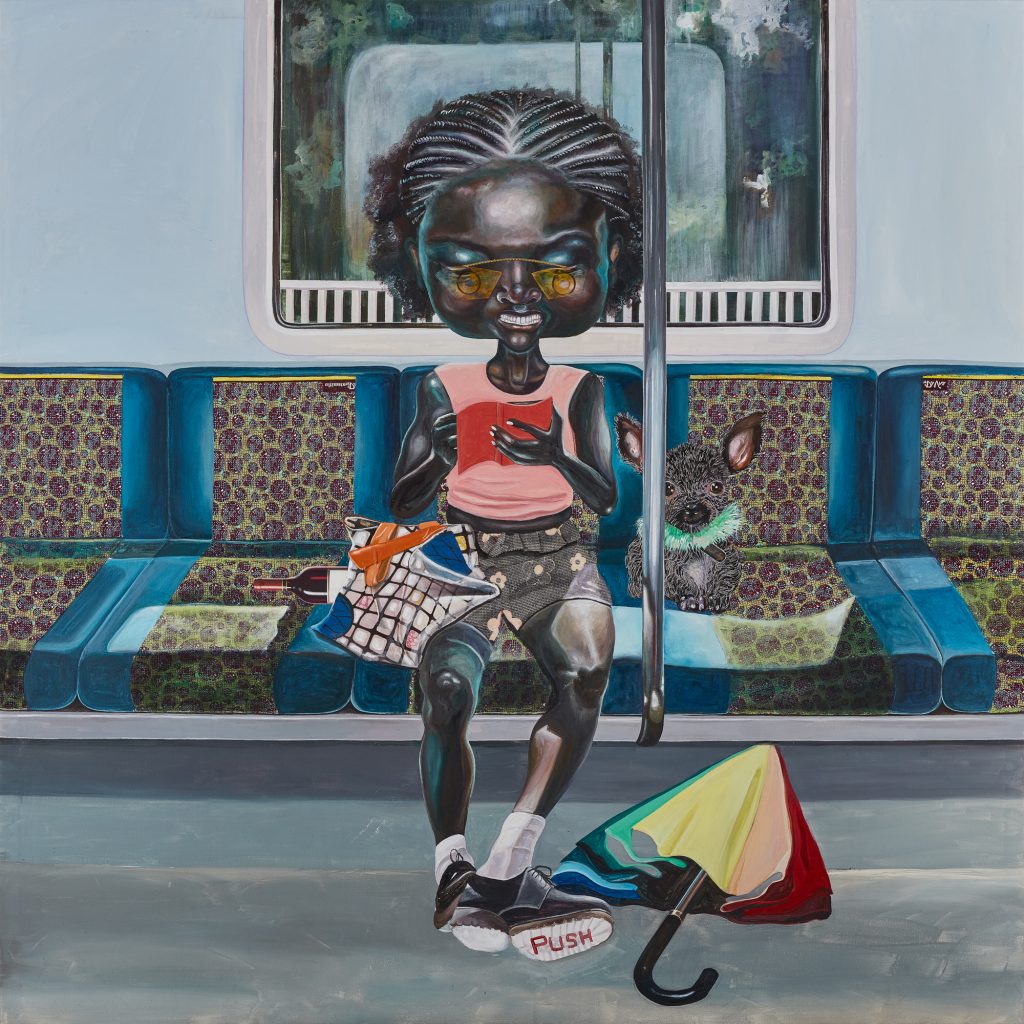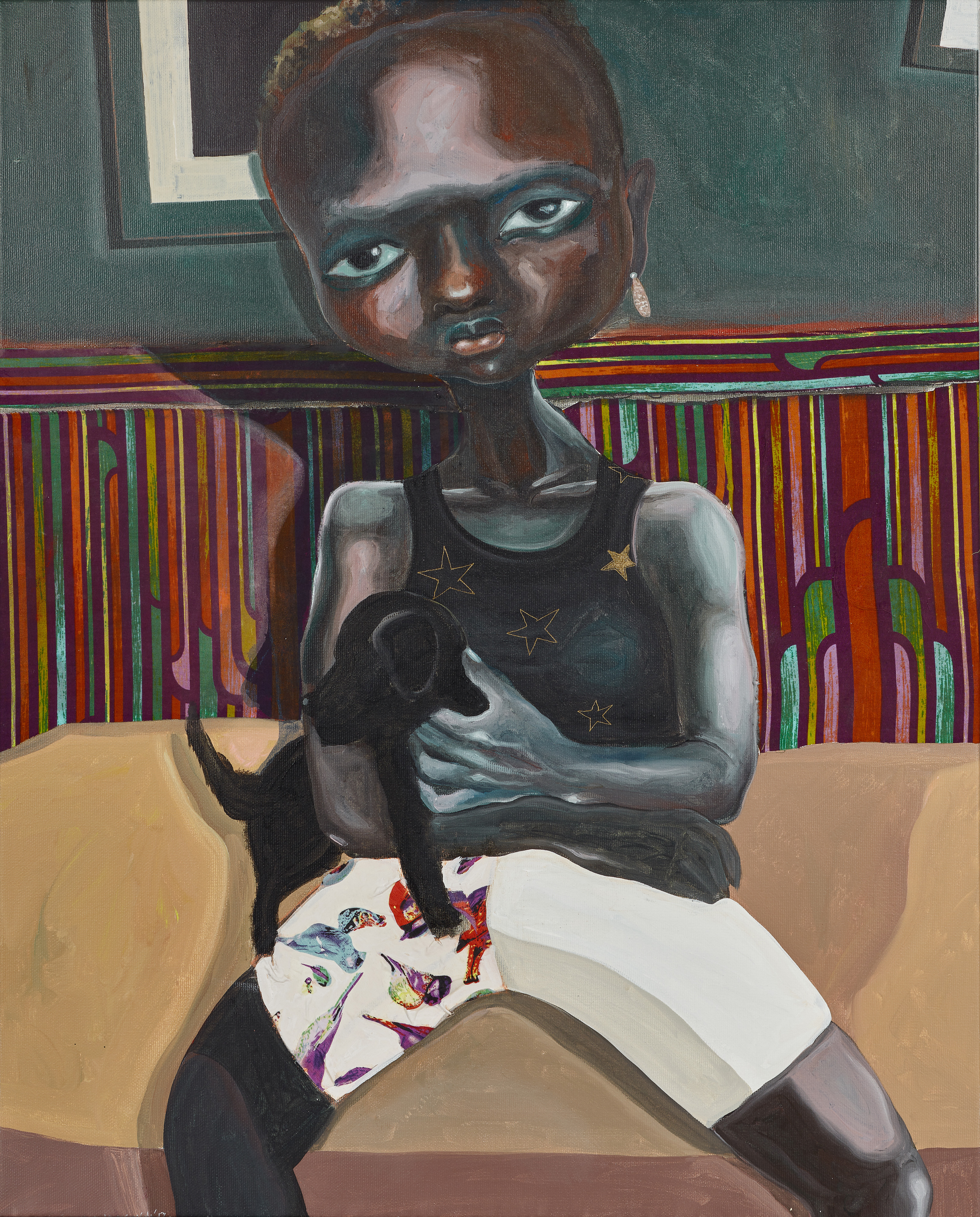 Ndidi Emefiele, born in 1987, lives and work in Abuja, Nigeria and London, United Kingdom. She has exhibited in New York, London, Chicago, Los Angeles, Lagos, Johannesburg and Abuja. She has been awarded the prestigious 'The Olive Prize 2016' (Excellence in Painting, The Slade School of Fine Art) and was nominated for The Future Awards Africa 2016 for Arts & Culture. In February 2018, her work was shown at the Taubman Museum of Art, Roanoke, Virginia as part of the exhibition "Reclamation! Pan-African Works" from the Beth Rudin DeWoody Collection.