"Here as in Heaven" by Ndidi Emefiele showing at Gallery Rosenfeld in London features works by the artist conceived during a period of personal loss and grief.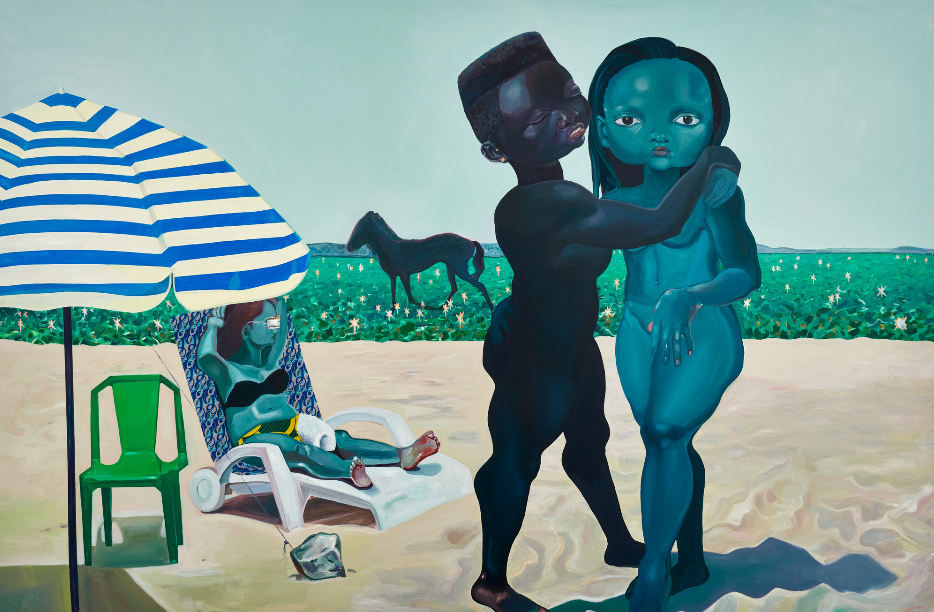 In 2019, when Ndidi Emefiele's sister passed away, she lost the desire to paint. It took about a year to recover and have the courage to work again. It is perhaps not surprising that her works from this period are melancholic and nostalgic. They address profound questions of life and death – an undeniable phenomenon- inevitable to all. These works constitute the poignant exhibition "Here as in Heaven" at Gallery Rosenfeld in London.
"Here as in Heaven" looks at women from the inside, against the common practice and focus on women's body. There is a subtle shift in Emefiele's expression of her women subjects who are usually aloof and self-sufficient. In previous works, she presented these characters with a certain playfulness; now, they carry dark and even more solemn appearances.
In one of the large size works, titled They Came to See God, two women stand at a beach. The woman on the left, painted with a dark skin pigment, faces the viewer and seems present, while the other woman painted in a deep blue hue, looks away to the horizon. Through this work, as with a few others, Emefiele lingers in the company of her late sister and their bond. She uses their contrasting skin pigments to signify who is real and who is a dream. 
Rehearsing Death, another large painting, shows a different scenario. A lot of women are lounging at the beach in a surreal landscape. Again, she draws attention to the women's state of existence with the colour of their skin. A few seem to be alive, and others appear to be in a haze as if disappearing, therefore disrupting the casual impression that the women are relaxing.
Emefiele is an award-winning painter and mixed media artist. She has exhibited widely and internationally in solo and group exhibitions, and her works are in private and public collections such as the Deighton Collection, Beth Rudin DeWoody Collection, North Carolina's Mint Museum and the Nigerian Stock Exchange.
In 2016, she received the prestigious Olive Prize for her excellence in painting at London's Slade School of Fine Art and in the same year, she was a nominee for the Arts & Culture category of The Future Awards Africa held in Nigeria. 
Early this year, Emefiele featured in the exhibition "Queen: From the Collection of CCH Pounder" at the Charles H. Wright Museum of African American History, Detroit and in the online show "The Cookout: Kinfolk and Other Intimacies" at the Museum of Contemporary African Diasporan Arts (MoCADA) in New York.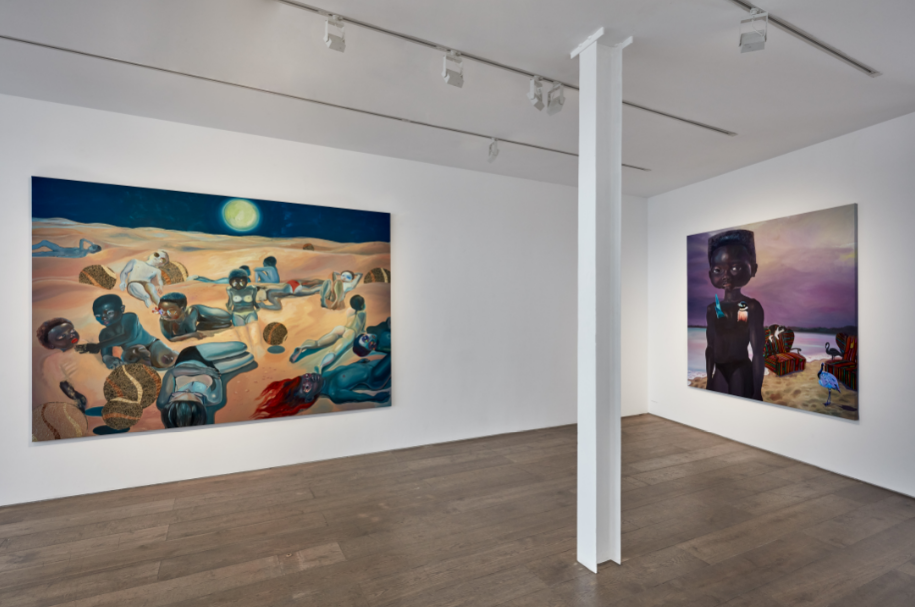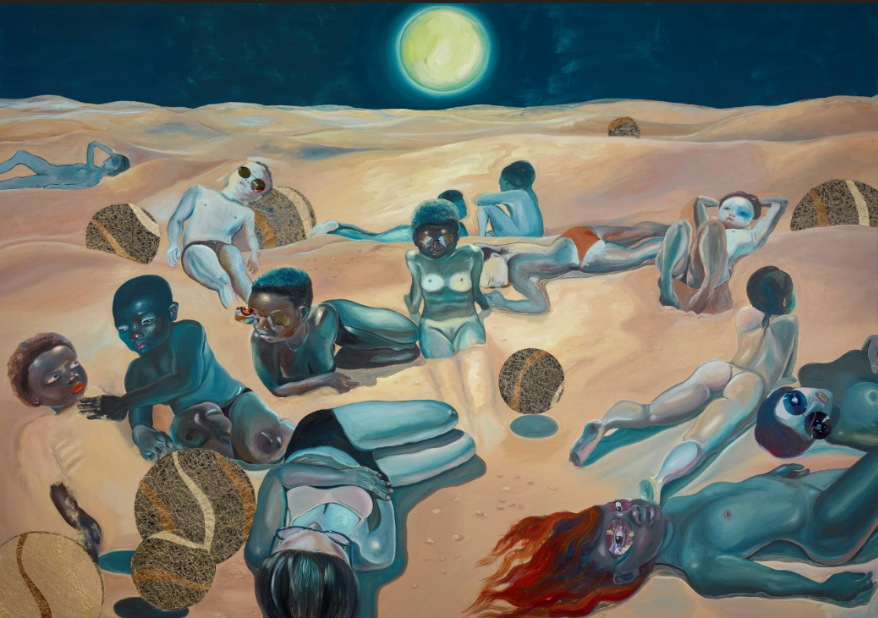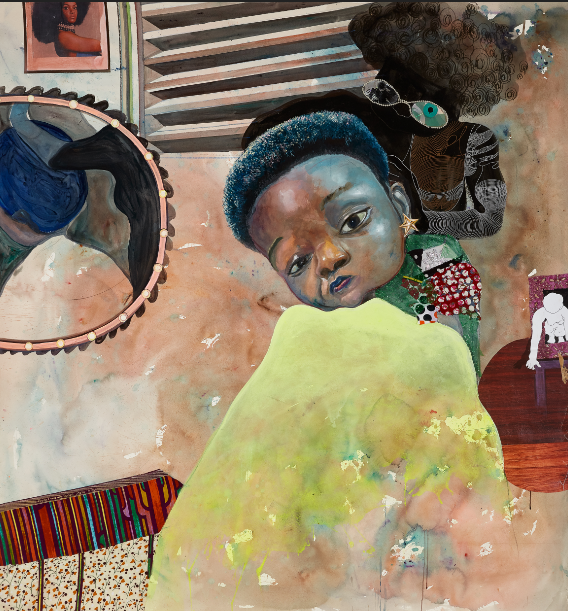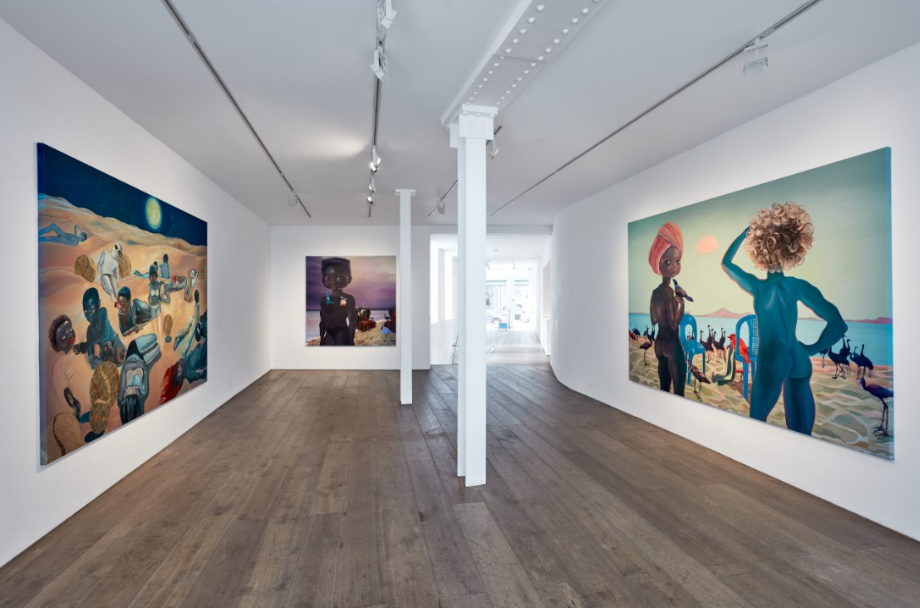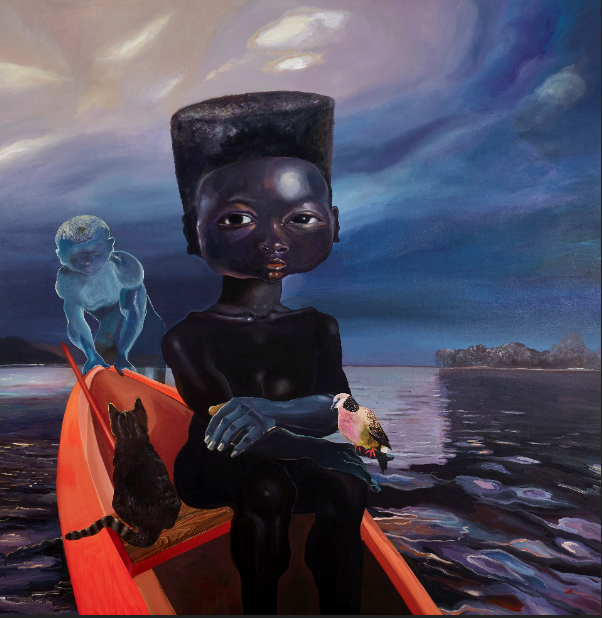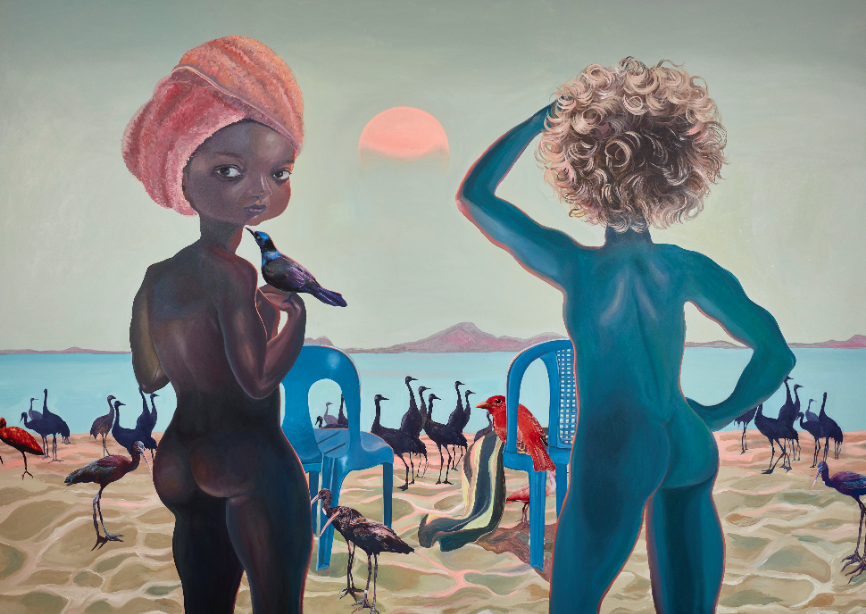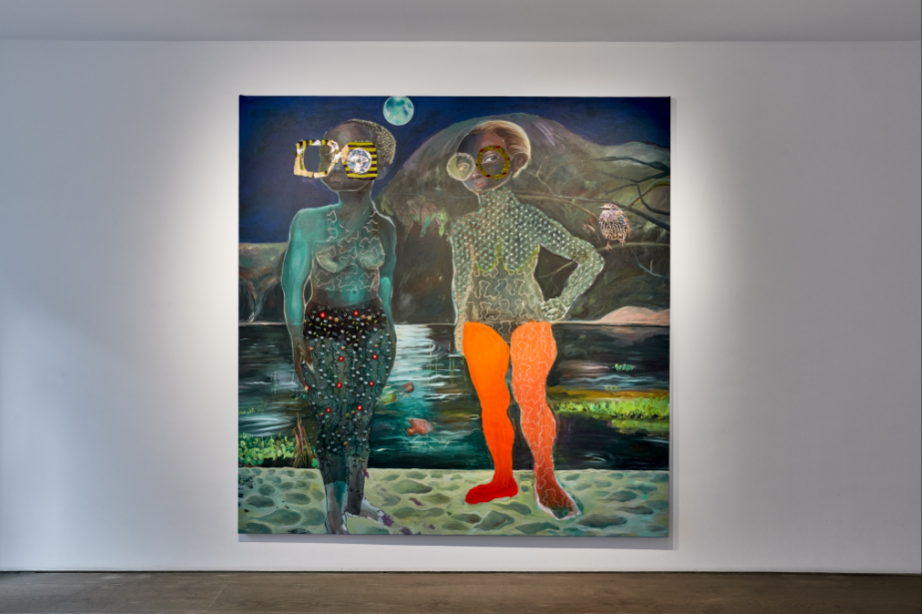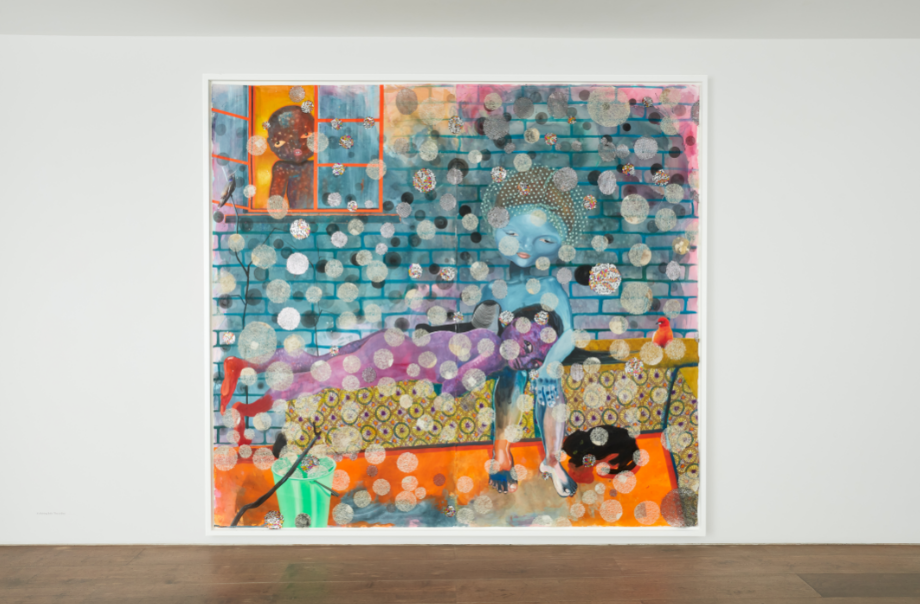 "Here as in Heaven", formerly scheduled for October 1 – November 13, 2020, will be on view until November 21, 2020. Visit Gallery Rosenfeld website for visiting guidelines.