On the relationship between fiction and documentary film, the film critic Bill Nichols writes, "If narratives invite our engagement with the construction of a story, set in an imaginary world, documentary invites our engagement with the construction of an argument, directed towards the historical world." The documentary format has been used extensively in African cinema in interrogating different experiences and histories as well as in challenging the nature of representation. It has been instrumental in creating a collective space for reimagining traditional narratives and for crafting complex and accurate narratives. The 28th edition of the Sheffield DocFest, organised by the International Documentary Festival Sheffield, brings together artists and filmmakers to celebrate film and visual narratives, creating a communal platform after a year of loss and isolation. Featuring a diverse programme, the festival explores exhibitions, film screenings, talks, and stories from different parts of the world.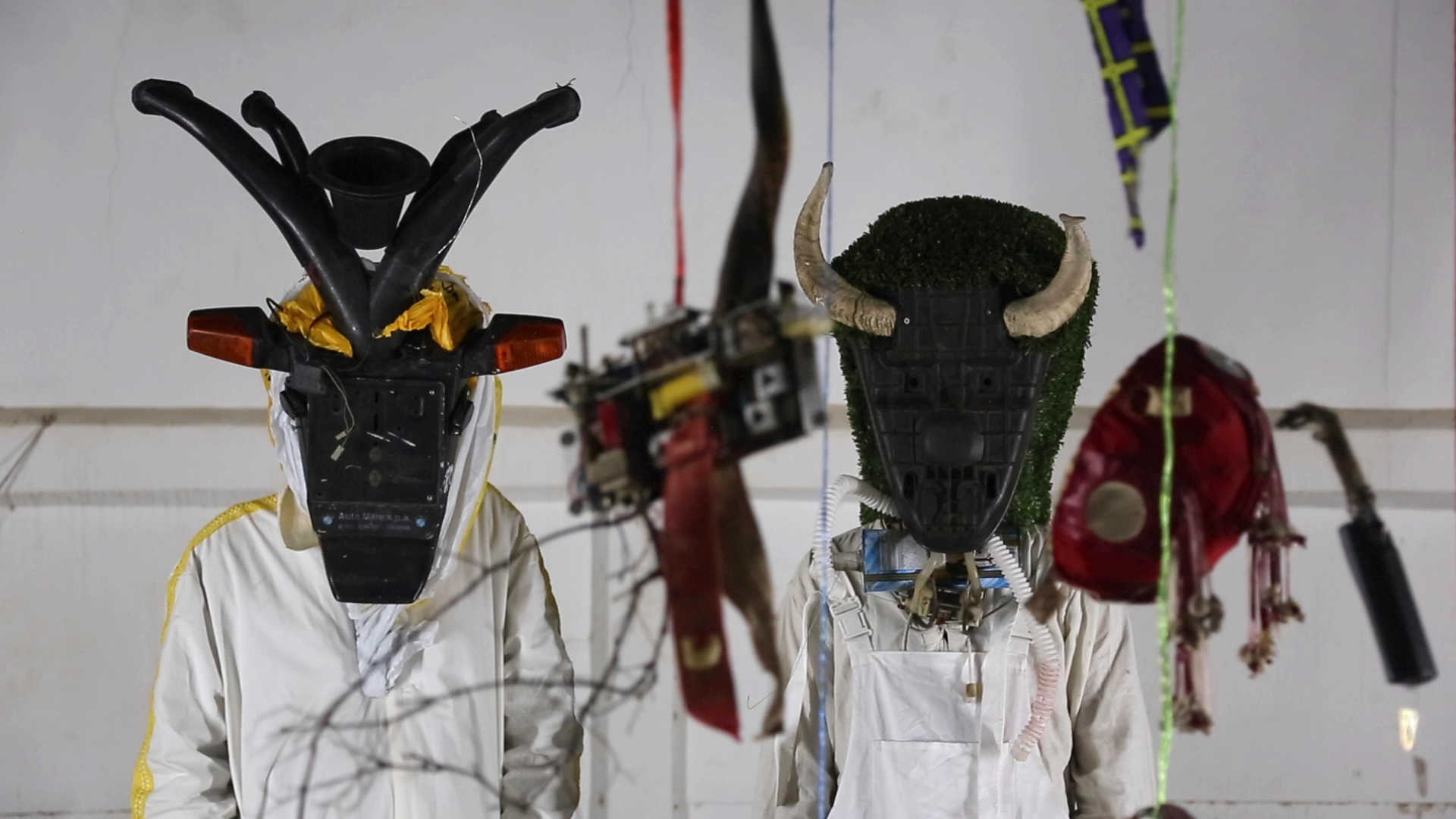 Part of the festival's offering, the film On Time (2016) by Brazilian-born artist Gian Spina, begins as an address. Coming on the heels of and drawing from the impeachment of then Brazilian president Dilma Rousseff, the film-essay combines videos and images of urban landscapes and text, read aloud by an unknown narrator in critical reflection on time and memory. Spina's exploration and irregular sequencing of urban landscapes and environment present a shifting, often fleeting sense of space and time. While listening to the artist's reflections, the viewer is also transported across diverse realities and moments. In the film's opening sequence, Spina states, "From what we are currently living, I propose a reflection about time, its multiple durations, its simultaneities, its intervals and above all, its relation to memory."
The statement forms an important departure point for Right On Time, an exhibition of moving image, performance and sound curated by Soukaina Aboulaoula as part of the arts programme for the festival. Designed as a virtual experience, the exhibition featured ten contemporary artists/collectives whose works dialogue with the notion of time beyond its traditional definitions. These works present complex characters and unfolding landscapes across non-linear and fragmented time frames.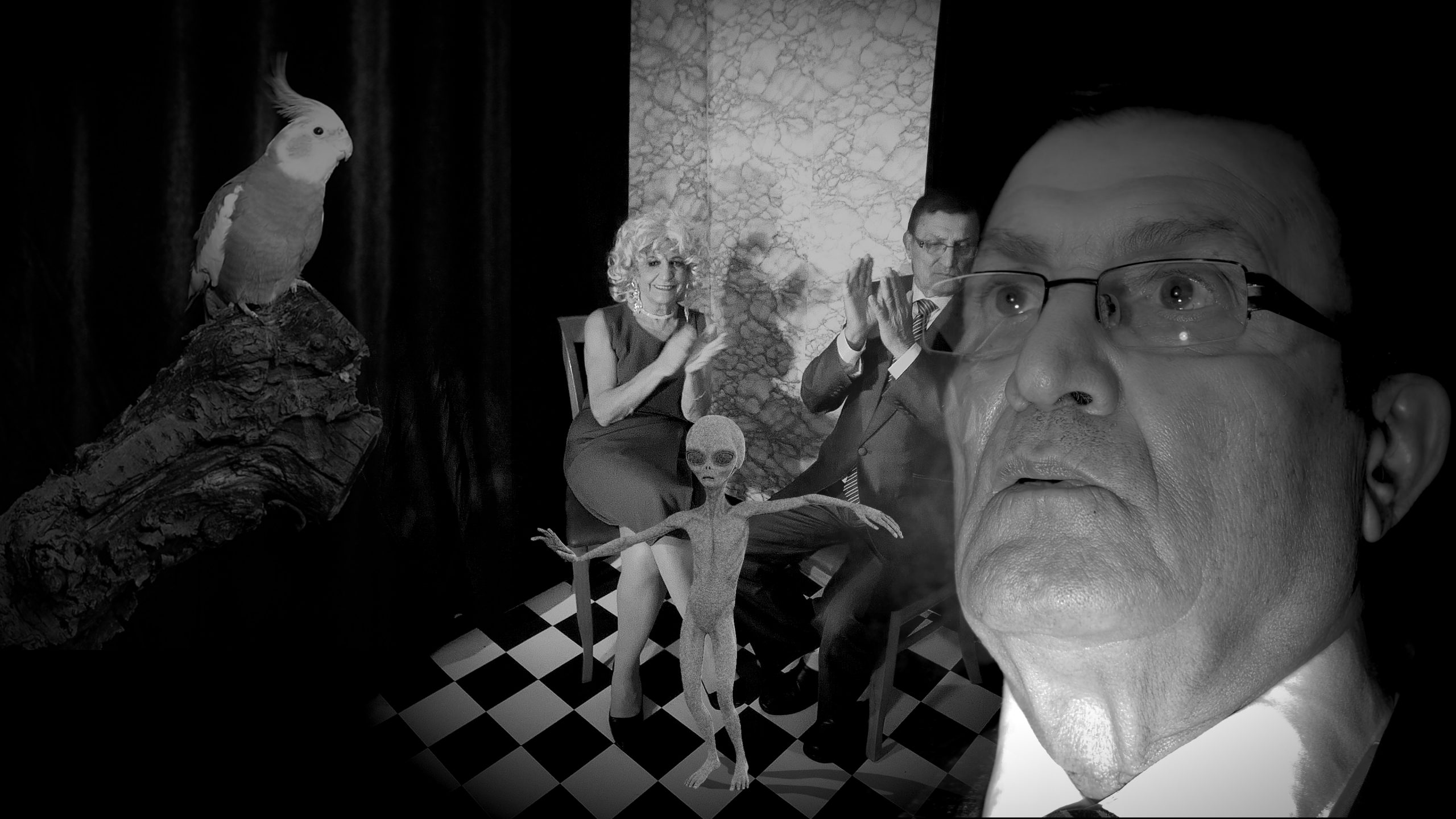 The curatorial text for the exhibition includes a quote from author and activist Rasheedah Phillips, "Memory, like light, wraps itself around all objects in a room. Each object and item is recording the space-time event from its own perspective. To reconstruct a space-time event, you would have to get the memory from each object to build up the scene. Like a scavenger hunt." This process of making meaning by engaging different approaches and perspectives form an integral part of the exhibition design. The virtual space in which the exhibition is situated presents each artist's works floating and layered against one another, allowing the viewer to rearrange their positions within the space and making for a dynamic and varied experience. "We wanted to create a digital space that doesn't necessarily imitate the physicality of exhibition spaces, but create something that uses the elements gotten from the audio-visual and online space to create this digital experience of overwhelmingness," says Aboulaoula.
The title of the exhibition echoes ideas of presence and importance; a presence explored across temporalities and geographical borders, from the real to the mythopoetic. This engagement with presence is visible in And on a Different Note (2015), a film by Egyptian video artist and filmmaker Mohammad Shawky Hassan. The film presents scenes from the artist's domestic life during his stays in New York and Egypt, with sound recordings of prime-time political talk shows in Egypt serving as a sonic accompaniment to the video. Disjointed subtitles give viewers brief insights into the conversations. In this conflation of sound, text and video, the viewer is immediately drawn to presences existing against intimate scenes of daily life. A still from the film shows a section of a room lit dimly by light streaming in from two tall windows. While devoid of human presence, the room is filled with household objects—chairs, tables, a glass jar, a mobile phone—which creates a sense of lived-in space, a testament to an unseen presence. A voice speaks in Arabic, and the words' electoral system conceived' float at the bottom of the screen, lending political readings to an otherwise idyllic shot. This juxtaposition of everyday, domestic scenes with political chatter and text drawn across borders is repeated throughout the film. It presents hybrid, textured spaces existing simultaneously in parallel states of time and place. The language here becomes a tool for merging geographies and temporalities while also exploring the alienation the artist felt from his hometown of Cairo while living in New York.
In the exhibition's 'open-ended encounter with time,' landscape and geography form vital sites for excavating knowledge and speculations on the future; the monument, ruin and archive become historical sites for multiple considerations of time. In an accompanying essay to the exhibition, art historian Chahrazad Zahi imagines the archive's location as both discursive and temporal. The archive becomes a shifting space, constantly moving between the past and present, at once familiar and strange. Each element in a landscape comes with its own record of history, a distinct engagement with time and space. How then do we begin to excavate the metaphoric strata of landscapes in non-linear considerations of time? The three-channel video installation The School of Mutants (2021), a collaborative project by artists Hamedine Kane and Stéphane Verlet-Bottéro, explores the ruins of the proposed pan-African university, The University of the African Future (UAF) in Sébikotane, Senegal. The brutalist and industrial architecture of the now-abandoned university structure, as well as scenes shot across Senegal, Ethiopia and Taiwan, serve as a backdrop for futurist speculations. The installation, set up as a radio interview between two characters in a fictional and uncertain time, explores conversations on visions of the future and the nature of ruins from the perspectives of both characters. The landscape here serves as a witness to history and a site for the formation of future narratives.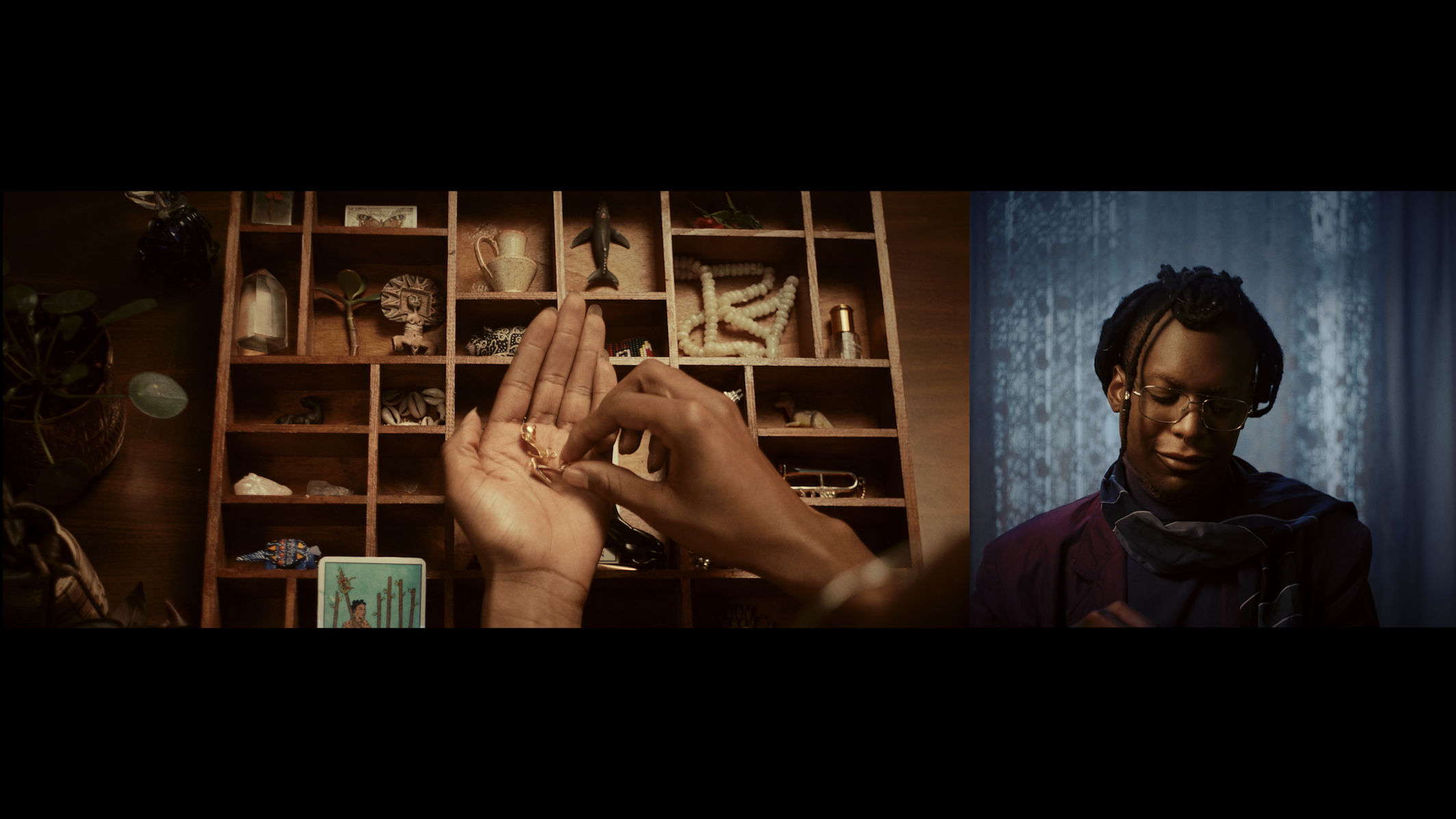 The artists presented in Right On Time weave visual links across time which engage societal concerns and causes. Berlin-based filmmaker Zara Zandieh's film Octavia's Visions recalls the past and imagines the future in addressing contemporary themes of environmental degradation, far-right extremism, and social liberation. Inspired by the life and works of African American science fiction author Octavia Butler, the film interweaves representations of Butler across periods engaged in acts of writing and archiving, with scenes exploring the natural environment, resistance and liberation. Zandieh's re-examination of Butler's life across the past, present and future explores the relevance of the author's work in contemporary society and imagines queer utopian futures.
Commissioned by the festival, the exhibition also featured Right On Time Radio. This temporary web radio featured sounds and conversations from sound artists, curators, researchers and radio & podcast collectives. This idea of collective listening creates a space for sharing time and companionship. "Listening to the radio with someone creates a sense of togetherness which I wanted to recycle in this project and take it from a personal to a collective space," Aboulaoula explains. The works in Right On Time form a dynamic and shared space, a carefully designed collection of video, sound and text exploring individual and collective temporalities.