Over the years, great artists from around the world have graced the FNB Joburg Art Fair as the featured artist. This year for a change, the FNB Joburg Art Fair team looked within the host country and decided on Billie Zangewa, an artist dedicated to the craft, who expresses the lives and reality of people in South Africa. 
"Billie Zangewa's quiet work has been included in many prestigious collections and exhibition worldwide, and we are excited to, this year, present a large-scale work to our FNB JoburgArtFair audience".  Mandla Sibeko –  FNB Fair Director.
Zangewa also expressed her excitement about the Fair's decision, saying "I'm thrilled to be selected as this year's featured artist for the FNB JoburgArtFair. It's a great honour and I'm proud to be in the company of the other artists chosen before me. Sincere thanks to FNB, Artlogic and my gallery, blank projects, for their support". 
Zangewa works distinctively with raw silk threads, hand-stitched and delicately woven to reveal a 'paint-esque' effect. Zangewa works are self-themed but nonetheless, address issues that have shared realities with many people in Africa and beyond.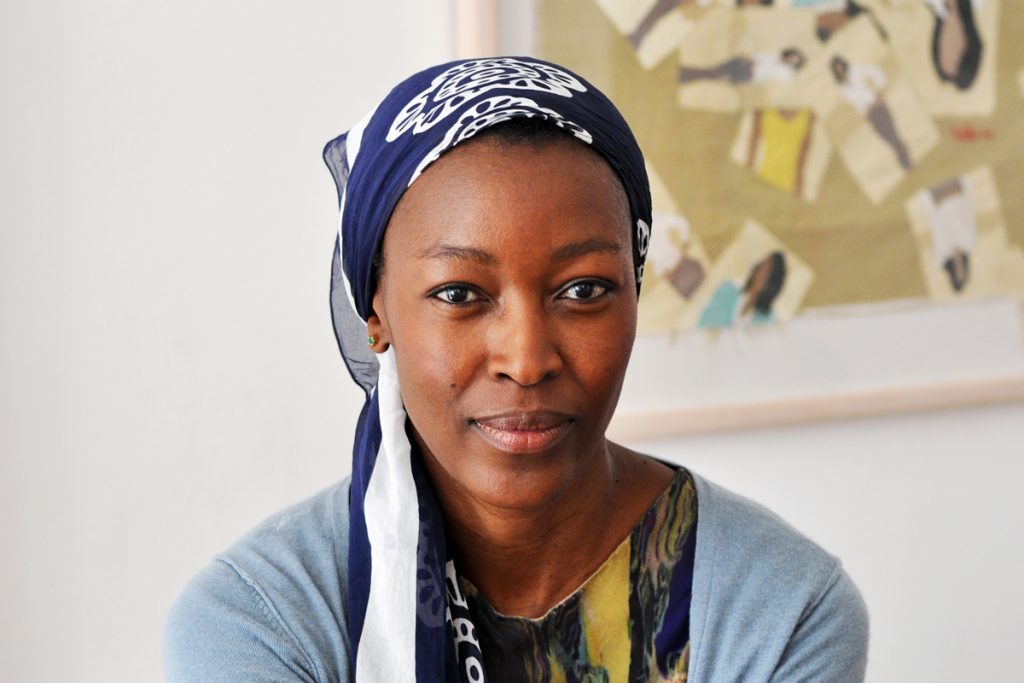 She has exhibited widely at various galleries and institutions including the MASS MoCA (2017), Stedelijk Museum (2017), Studio Museum Harlem (2016), Iziko South African National Gallery (2016), Johannesburg Art Gallery (2016), Guggenheim Bilbao (2015), WIELS (2015), La Maison Rouge (2013) and the Menil Collection (2012). Her work is represented in several notable private and public collections, including the Tate Modern, Stedelijk Museum and the Smithsonian National Museum of African Art collections.
Born in 1973 in Blantyre, Malawi, Zangewa lives and works in Johannesburg, South Africa.
Feature image, Billie Zangewa, Sweet Dreams, Silk Tapestry, 2010, via 10and5.com