Usually held in November since its première edition, ART X Lagos has moved this year's edition to December and to an online event. Featuring 200 works from some of Africa's leading galleries under the theme "Present States, Shared Futures", it hopes to provide new ideas on how global and national communities can grow in the face of challenges. The fair will go live on December 2nd and close on December 9th.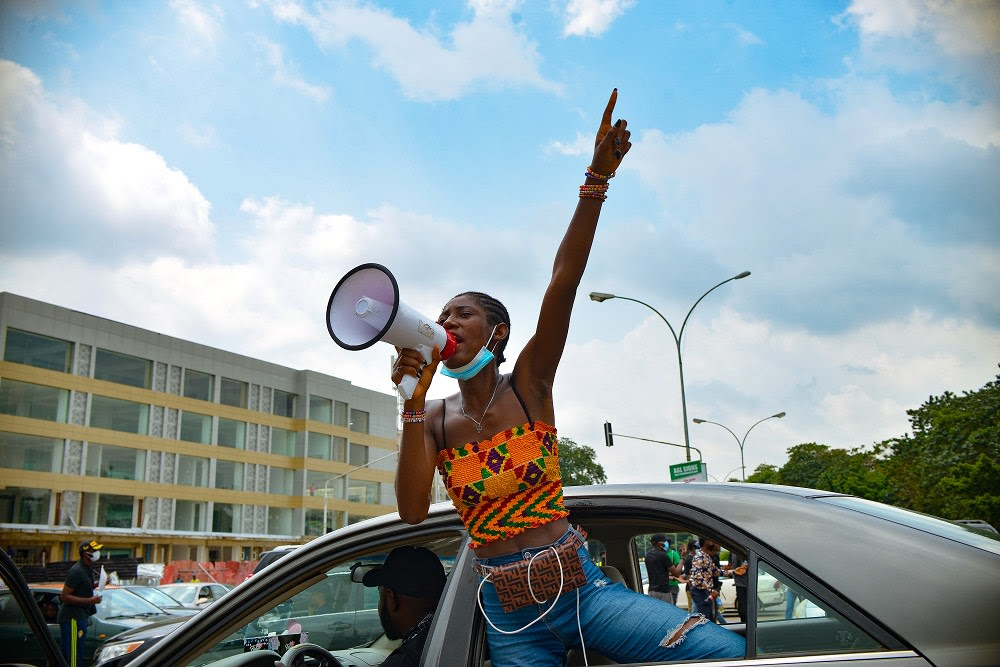 In spite of the way the year commenced and unfolded, in which many art fairs, festivals and exhibitions have been forced to either cancel or scale down, there was still keen optimism for a vibrant ART X Lagos 2020.  There was hope, however small, that the pandemic would have been curtailed enough to allow for a physically immersive fair, by November.
Towards then, unfortunately, the second wave of the COVID-19 pandemic had not only begun in some countries but still very present in Nigeria. Also, in October, the country had slipped into a nationwide protest against police brutality tagged #EndSARS. In solidarity for the movement and respect for the lives lost due to violence against peaceful protesters, ART X Lagos moved forward the dates of the fair and gave support to over 100 photographers and filmmakers who documented the protest in different parts of the country.
The participating galleries at the fair are Bloom Art (Lagos), Ed Cross Fine Art (London), Gallery Cecile Fakhoury (Abidjan) Gallery MAM (Douala), ko (Lagos), LouiSimone Guirandou Gallery (Abidjan), Nike Art Gallery (Lagos), Nubuke Foundation (Accra), OOA Gallery (Barcelona) and SMO Contemporary Art (Lagos). While some of the participating artists include Kofi Setordji, Abe Odedina, Moufouli Bello, Bob-Nosa Uwagboe, Evans Mbugua, François Xavier Gbré, Ouattara Watts, Roméo, Gbenga Offo, Boris Anje, Isaac Emokpae, Rom Isichei, Tola Wewe, Jonathan Aggrey, Tiffanie Delune and Rufai Zakari.
Apart from the recurring ART X Live! and ART X Talks, another exciting feature in this edition is the exhibition "New Nigeria Studios" emerging from the documentation of the recent protests in Nigeria. ART X Live! will present a performance film titled "Someone is Watching" showing some of Nigeria's fast-rising artists.
Feature cover image: The Unknown by Tiffanie Delune.