"There is more to NFTs than the money," says Osinachi.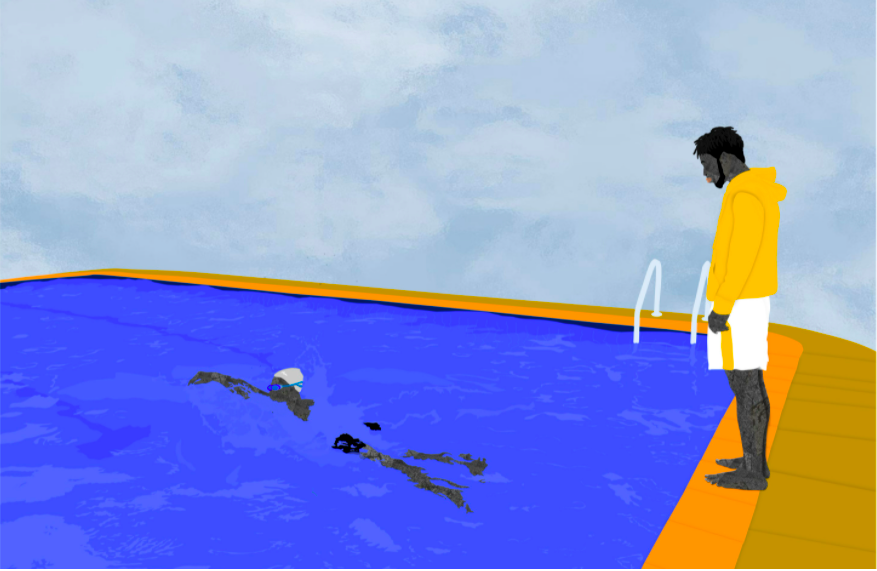 In 2021, the word "NFT" officially entered the Collins English Dictionary, consecrating the advent of web 3.0 and related blockchain-based technology in our everyday lives, or at least in our news bulletins, as the controversial "Non Fungible Tokens" have not yet gone mainstream. Despite a soaring number of crypto wallet users globally, the total number of unique wallets that either bought or sold an NFT accounted to solely 500,000  in December of 2021. Yet that same year, the NFT market generated an astonishing $24.9 billion, of which almost $2 billion for the sole crypto art market segment. If NFTs are still sort of a niche market, they are already a lucrative one. With 42% of Nigerians declaring to have possessed or traded crypto in the last 12 months, Nigeria is leading the way for cryptocurrencies adoption globally. But despite its tremendous appetite for crypto, and its enthusiasm for African contents in general, Nigeria, one of Africa's largest crypto economies, has not yet embraced NFTs to their full potential. 
A dynamic crypto art ecosystem 
Nigeria witnessed a number of key landmark events last year, positioning some Nigerian creators, collectors and art institutions at the forefront of this global crypto art revolution. In October, Prince Jacon Osinachi, Africa's foremost crypto artist, became the first African to auction an NFT series at Christie's in London, joining crypto visionaries Beeple and Fewocious in the auction house's wall of fame. In November, ART X Lagos, the premier contemporary art fair in Africa, established a maiden collaboration with SuperRare, the world's leading NFT marketplace for crypto art, organising the first activation of the platform on the continent. A few weeks before, the African Artist Foundation, one of the country's strongest support to the arts, inaugurated Nigeria's first NFT exhibition, in partnership with Voice NFT marketplace. Last but not least in December, pioneer NFT collector Michael Ugwu was featured in the Artnet NFT 30 Report, together with Osinachi, both recognised as two of the most influential personalities within the global crypto art space.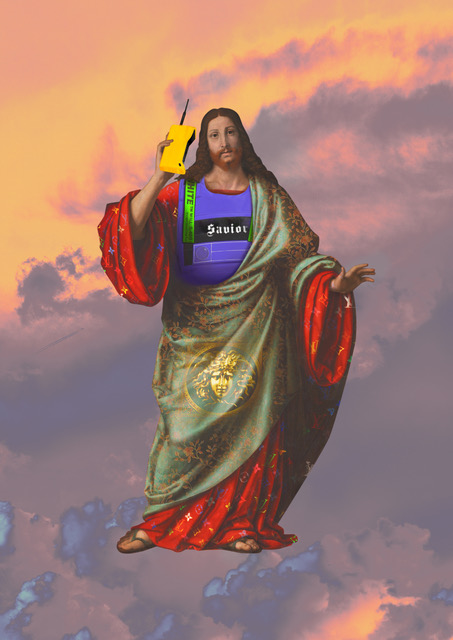 Aside from these achievements, several initiatives have flourished in the country, contributing to the interest and excitement for NFTs among Nigerians. In February, the Centre for Contemporary Art in Lagos (CCA Lagos) organised an introductory digital workshop on NFTs animated by Osinachi. In March, following Beeple's multi-millions NFT sale at Christie's, the Ben Enwonwu Foundation, together with CCA Lagos, organised a Point of View conference at Alliance Française Lagos / Mike Adenuga Centre to lift the veil on NFTs and explore new digital pathways for contemporary art. More recently, in late summer, Nigerian creatives Charles Mbata and Chuma Anagbado founded the Nigerian NFT Community, a dynamic Discord gathering more than 600 active members, providing recommendations and insights to its community. And the list could go on: 2021 has seen the Nigerian NFT space quiver. 
A collective responsibility 
Putting aside the initiatives described above, the Nigerian NFT space, on both the creators and the collectors' sides, would benefit from pivoting to a more long term perspective. Within the last few months, many creators have dived into the space recklessly, entering the space fast, with weak, badly packaged contents, and the blind hope to sell and cash out quickly. Having considered NFTs as a business, they simply forgot to treat it like one. There is no magic recipe: it takes effort & time to build a community, and reach a certain level of success, and although exceptions exist, it is most likely not going to be an uneventful ride. But as Osinachi hammers it home: "There is more to NFTs than the money." Failing to see the potential of NFTs beyond the monetary perspective would be simply missing the point: yes, NFTs can make you rich, but in many more ways than you may have thought. 
In Nigeria, more than anywhere else, the stakes are high, and entering the market as one would enter a Ponzi scheme can neither deliver the full potential of this technology, nor create the greatest avenues for the Nigerian, and African creative ecosystems to thrive. NFTs are not (only) about fast profit and becoming a millionaire overnight. Whether joining the space as a creator or as a collector, what would make the difference eventually is the degree of authenticity and intentionality of the approach. As American crypto entrepreneur Larry Dvoskin wrote in Rolling Stone: "The NFT space is a community. People invest time in it, sharing ideas, collaborating, talking on Twitter Spaces, supporting and buying into each other's art and projects." Community is the cornerstone behind any success story and this applies to NFT space. This is a vision shared by NFT creator & collector Ade Adekola for whom "collaboration is more than money, it's about amalgamating people's time to create something bigger." Creating something bigger, collectively, is indeed one of the powerful potential NFTs have to offer.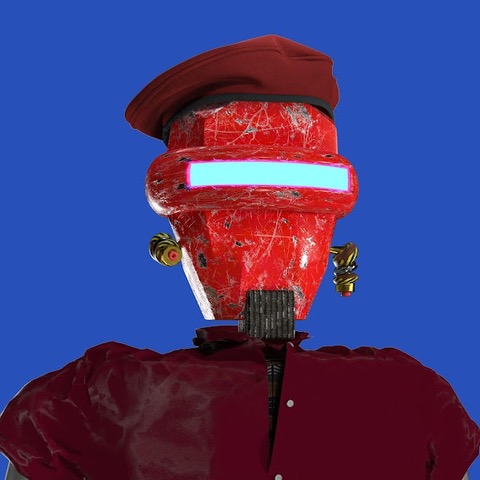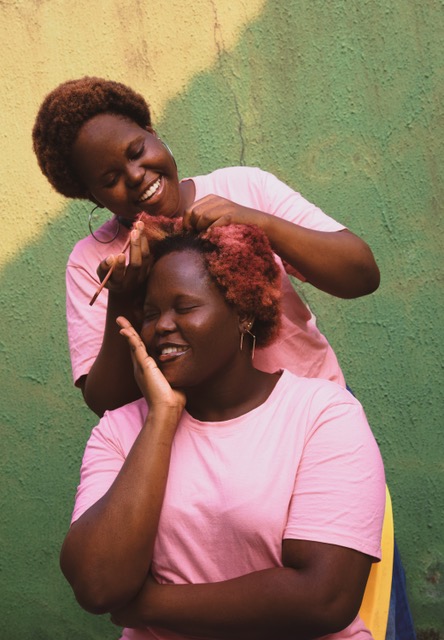 For Jumoke Sanwo, Director & Founder of the Revolving Art Incubator, a contemporary art space dedicated to the promotion of emerging Nigerian artists, the codes on which the NFT space operates are drastically different from those of the traditional art market, and we need to look at them with brand new glasses. Aside from being a very speculative market, the NFT space is also an evolutive and fast-paced environment. There is also a lot of uncertainty and scepticism going on among traditional art collectors, who are reluctant to onboard in a space they perceive as unstable and unpredictable, and that they do not fully comprehend. NFTs are taking people out of their comfort zone. Art advisors, auction houses, galleries, art fairs, cultural institutions, and even the media have a key role to play in helping traditional collectors to onboard in this market. Players in this community need every force on board to successfully normalise NFTs as collectible digital art assets and help the development of a strong and resilient (digital) art ecosystem in Nigeria –and beyond. 
Building local to grow global 
To build and expand this local ecosystem into a reliable space, more people, initiatives and platforms are needed. "For the ecosystem to thrive, the more innovation, the more projects, the more actors active in the space, the better the dynamic and the outcome for all," says Oyindamola Fakeye, Curator and Director at CCA Lagos. "I see 2022 bringing more quality projects, as this year will see more experienced artists entering the space," she adds. "We also need to consider our local context, our Nigerian context. How do we make it work for us here, in Nigeria?" notes Jumoke Sanwo. An acute observation when we consider the expansive gas fees needed to interact with the Ethereum blockchain [to mint an NFT, set up an auction, or place a bid for instance], one that the large majority of Nigerian creators have chosen to operate with, leading to NFT prices inflation, yet another obstacle deterring potential collectors to enter the space. When cheaper solutions exist, like the Tezos or Solona blockchains and their creator-friendly marketplaces such as objkt.com and Alpha Art, sticking to Ethereum appear as costly –even more so when the launch of the ETH 2.0 protocol scheduled for June might not affect the blockchain's gas fees. The upgraded protocol deployment will take another year to be complete. 
By offering more affordable & qualitative content, creators might help onboard a critical mass of fellow Nigerians, turning passive crypto holders into active collectors and investors, able to support the development of the local ecosystem, which would in turn attract foreign capitals, which, reinvested, could help to fuel more locally-grown projects. With collecting becoming much more accessible and open, NFTs have the power to radically change the way people collect art, empowering creators, and society at large, in an all-new way. The NFT revolution aims at achieving a fairer, more sustainable, more meaningful community-driven economy of creation to supplant a system rigged by purely financial and speculative motives. The NFT revolution values connections between individuals, creators empowerment, decentralisation, diversity, inclusivity, self and collective awareness, collective responsibility and accountability. It's a collective project, in which everybody has a role to play, creators, collectors, art institutions, commentators, Decentralised Autonomous Organisations (DAOs), both in Nigeria and in the diaspora, altogether. 
–
Maurice Chapot is a French cultural entrepreneur & curator based in Lagos, Nigeria. He is a consultant for Circuit, a creative consultancy that aims to provide platforms for emerging artists to showcase their art and gain access to new markets and career opportunities. He is enthusiastic about the development and structuring of Nigeria's creative ecosystem. 
–
Correction: The author of this article wrongly stated Kelechi Nwuke as one of the founders of the Nigerian NFT Community when it was published. Nwuke is indeed a member of the community but not a founder. This mistake has been corrected. (15 March 2022)