Lagos-based artist Temitayo Ogunbiyi's You will play in the everyday, running exhibition is now showing at the Madre Museum in Naples, Italy.
Commissioned by The Fondazione Donnaregina per le arti contemporanee the playground installation work is an interactive set of sculptures, inspired by plant tendrils, hairstyling techniques and the itinerary traced by Google Maps between Lagos and Naples. Ogunbiyi's installation transforms the museum's inner courtyard into a play area and a garden, for children and adults to explore.
Ogunbiyi's artistic research, which often draws inspiration from the natural context, local identities and traditions, is also the starting point for a series of workshops entitled 'Planting and Plant Love'. Through references to local edible plants and to cooking stories from Campania and Nigeria, the work sits within nature, in a space in the museum courtyard where children of all ages can discover how to take care of a common garden.
This exhibition is also reflective of Ogunbiyi's interview contribution in a recent feature on TSA Art Magazine in which she said, "I continue to think about strategies for public play in light of how this new world might look.  And during this period, I've been reminded of the importance of physical activity for adults and children, and have been quite focused on thinking about playable models that could work within parameters that might be necessitated by the ongoing pandemic and address play through social justice."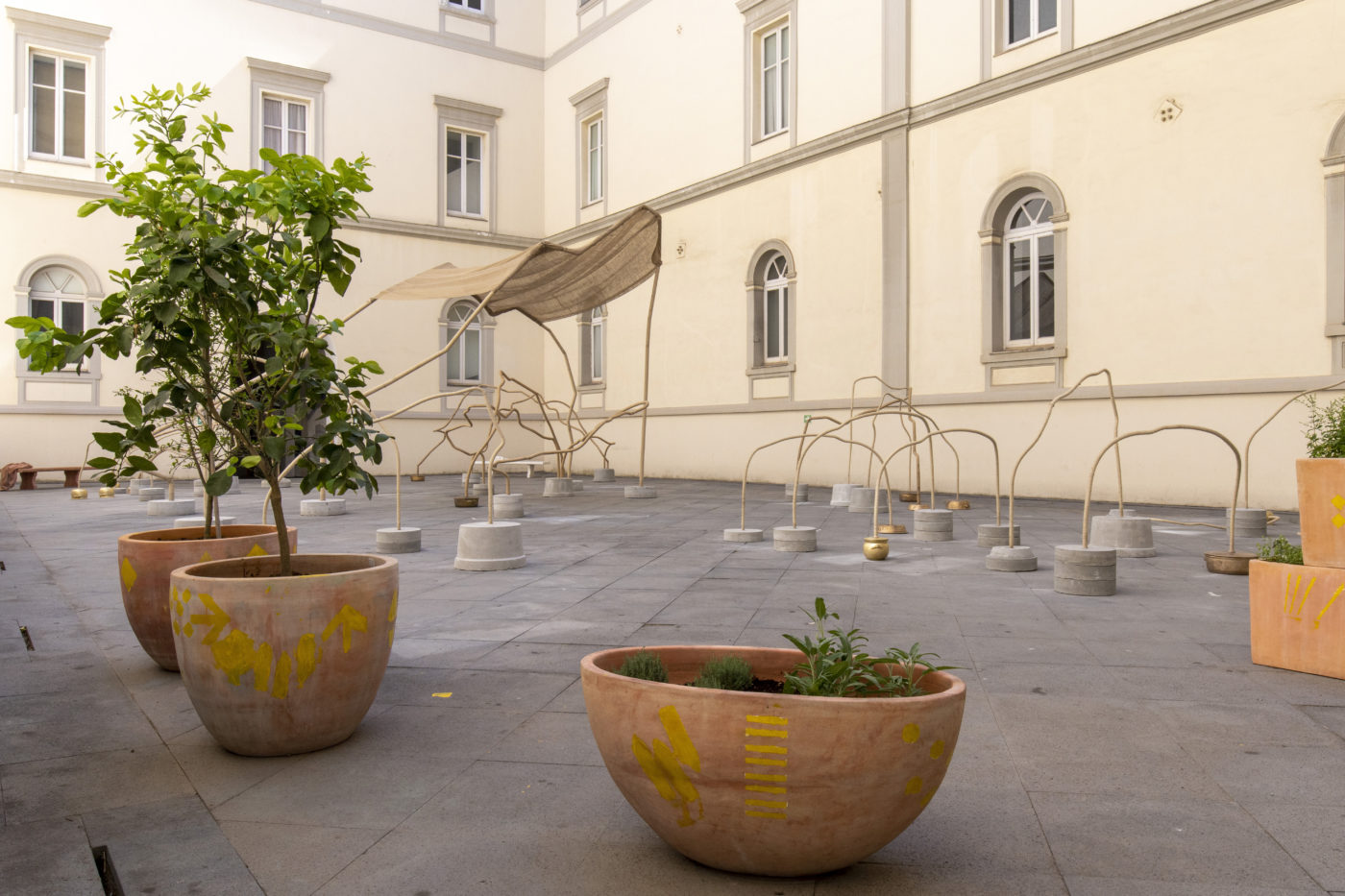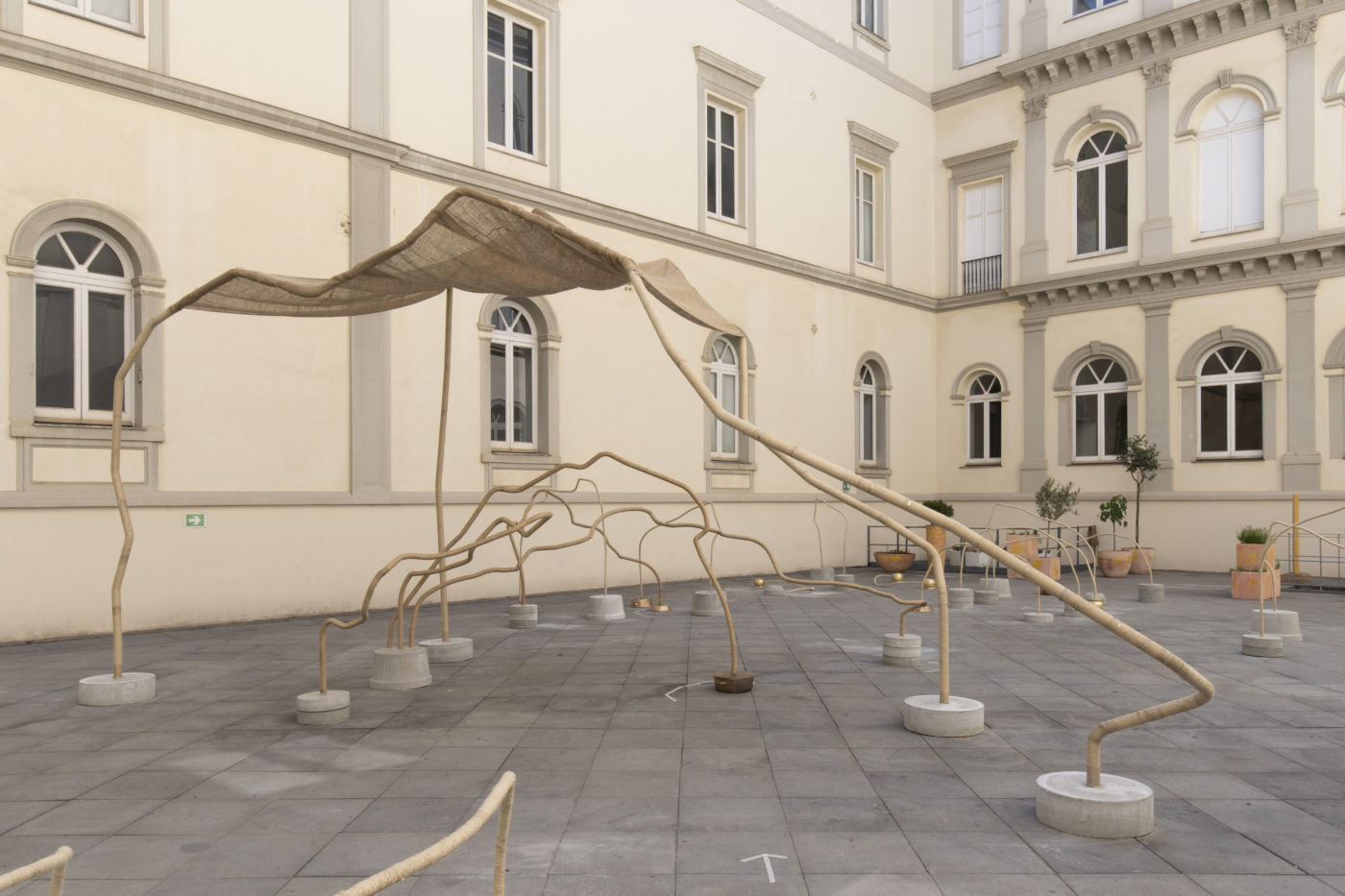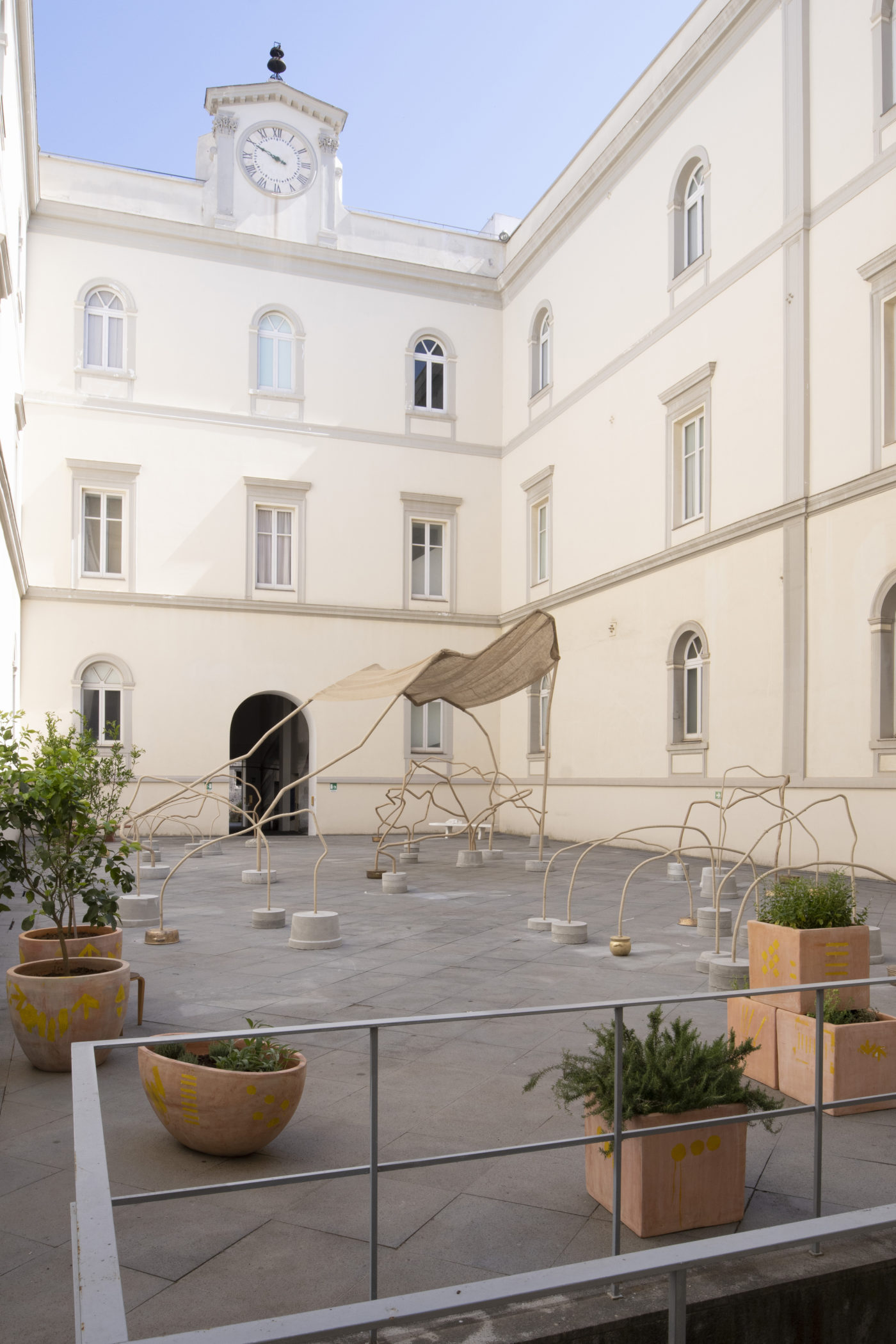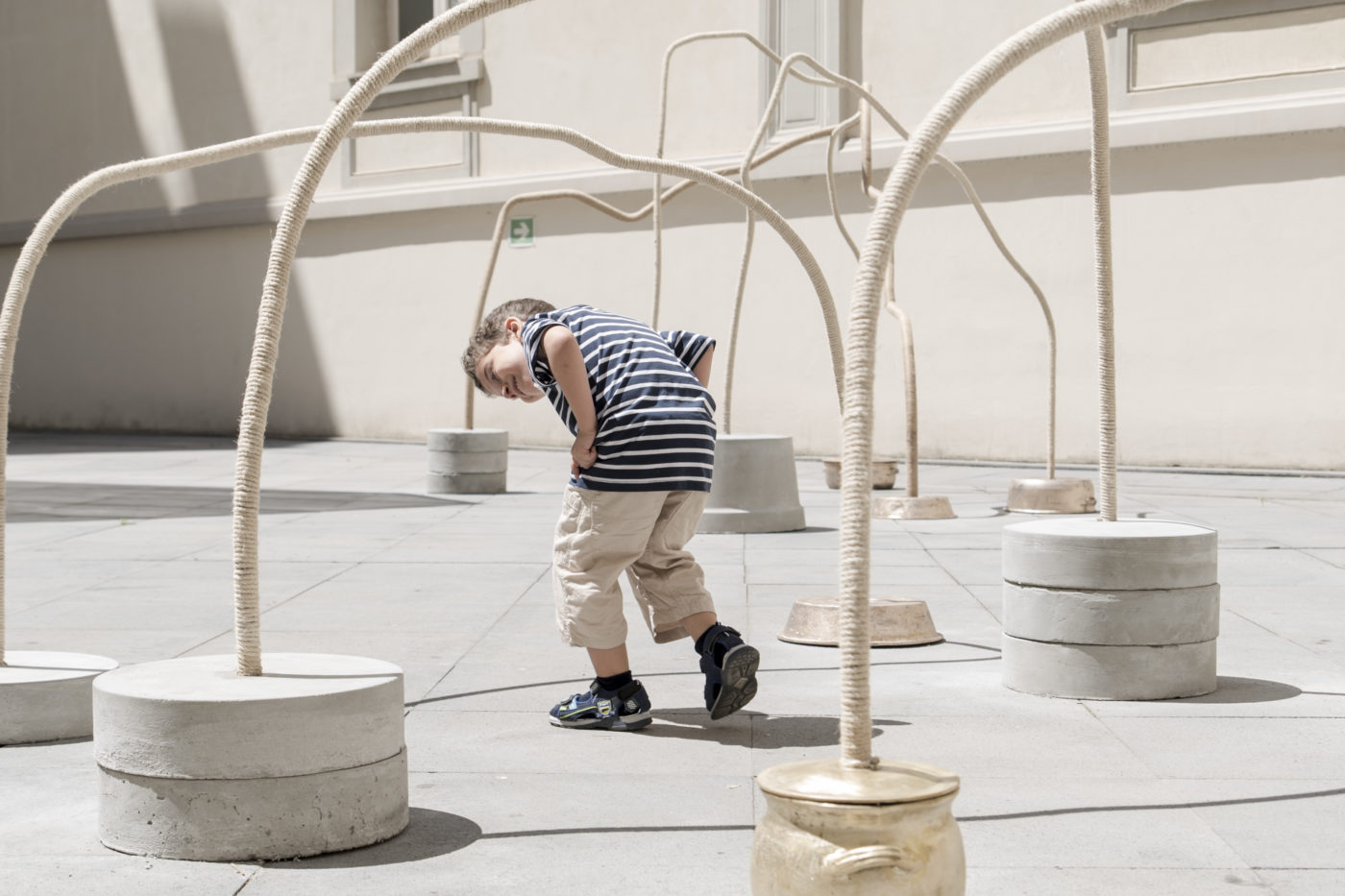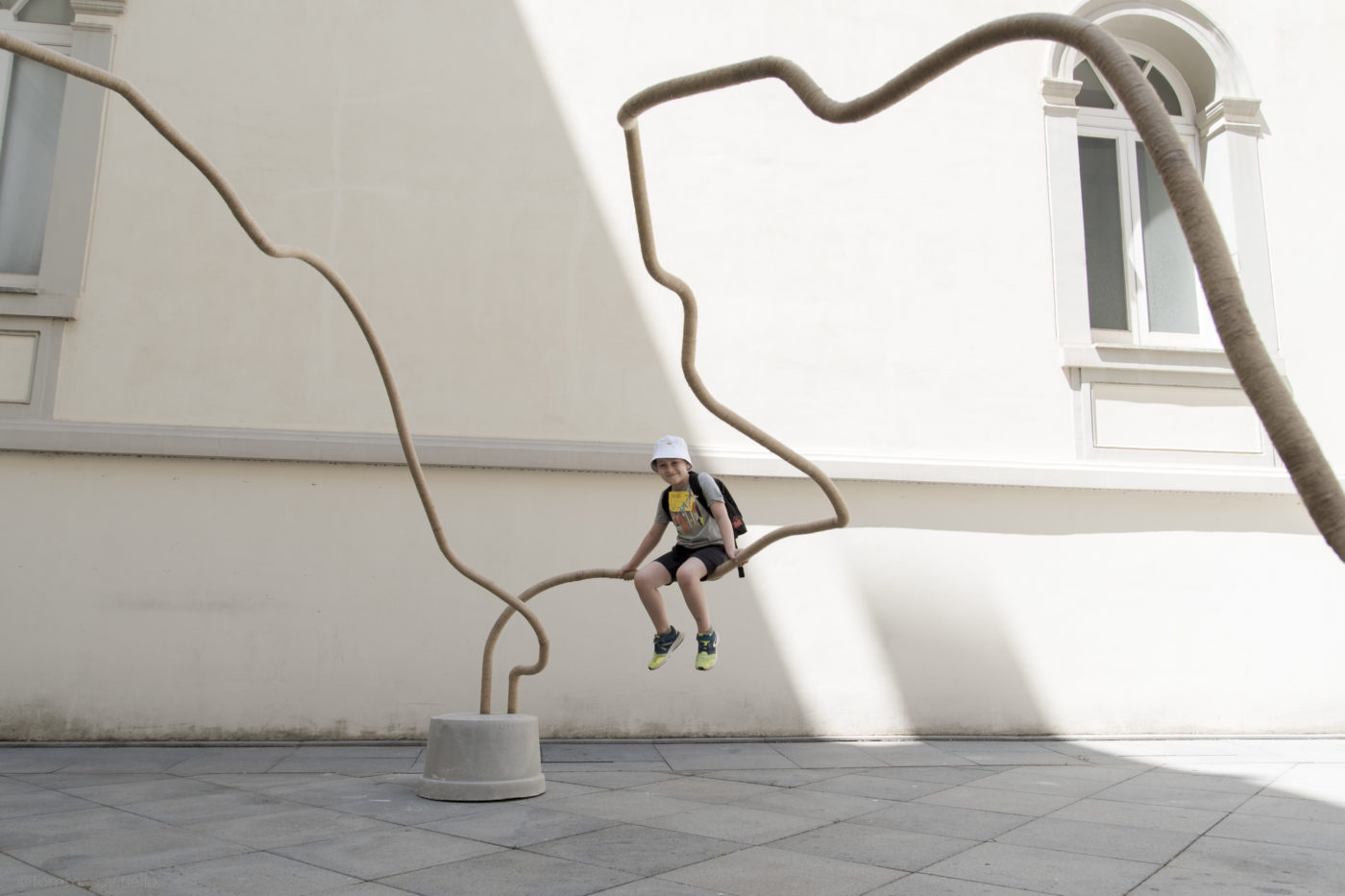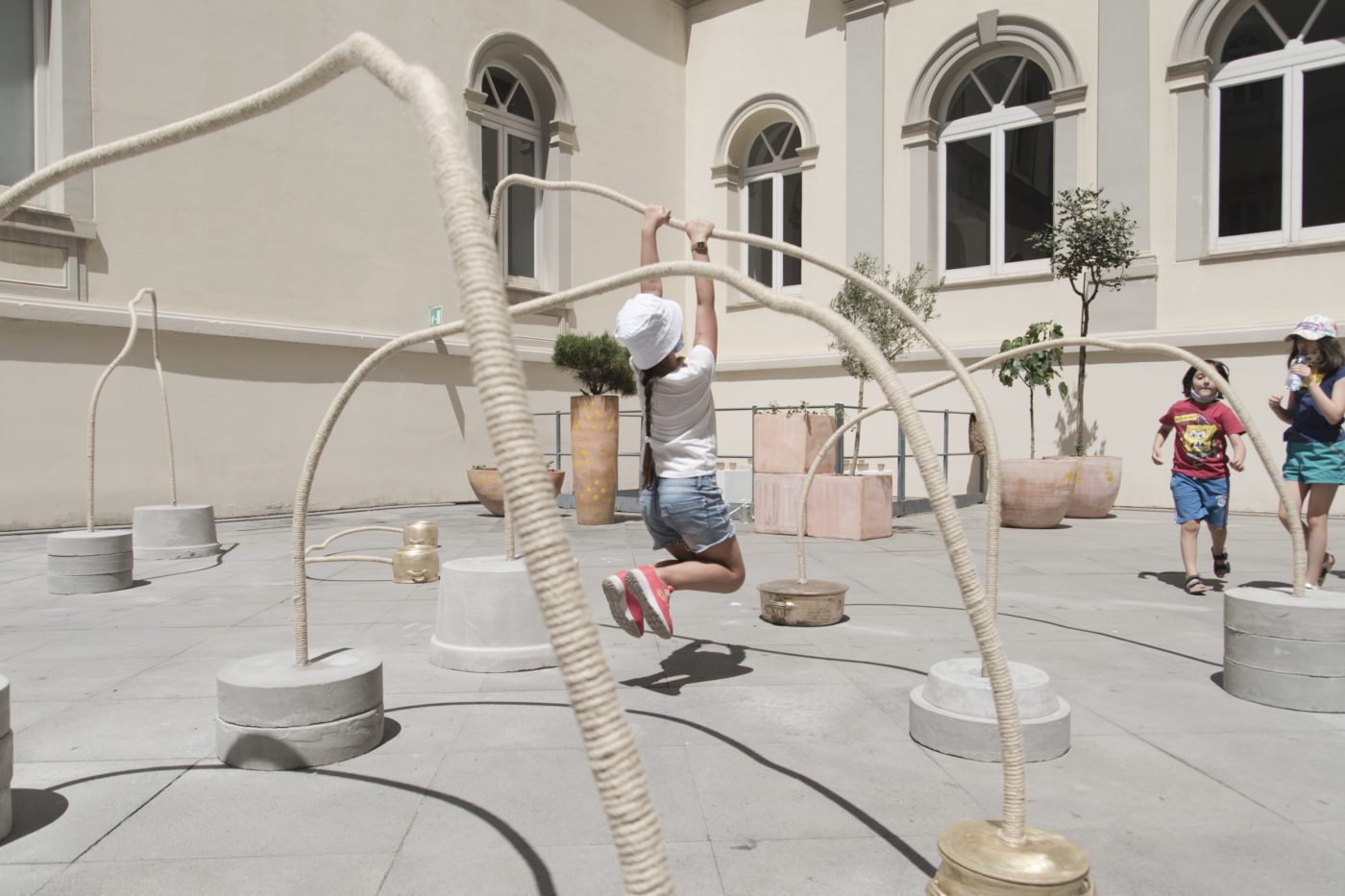 You Will Play in the Everyday, Running is on view at the museum until November 2, 2020.
Cover image: Temitayo Ogunbiyi, installation view: You will play in the everyday, running, 2020. Photo by Amedeo Benestante.