Cameroonian artist Barthelemy Toguo speaks with Bukola Oyebode of The Sole Adventurer on his exhibition "Urban Requiem" at the ongoing la Biennale Arte 2015 in Venice.
Barthelemy Toguo, born in Cameroon was trained as an artist in Abidjan, Ivory Coast; Grenoble, France; and Dusseldorf, in Germany. Toguo is a versatile artist with works in different media including watercolor painting, drawing, sculpture, installation, performance, photography and film. He dedicates his art to making the world a better place. In 2013, as commitment to his work and mission, he started an artist-in-residency program "Bandjoun Station" in the highlands of West Cameroon to enable artistic exchange and promote agricultural initiatives for sustainable development in Cameroon.
He lives and works between Paris, France; Bandjoun in Cameroon and New York City in the United States. He is a Knight in the Order of Arts and Literature in France and has received several awards including Chevalier des Arts et Lettres, France.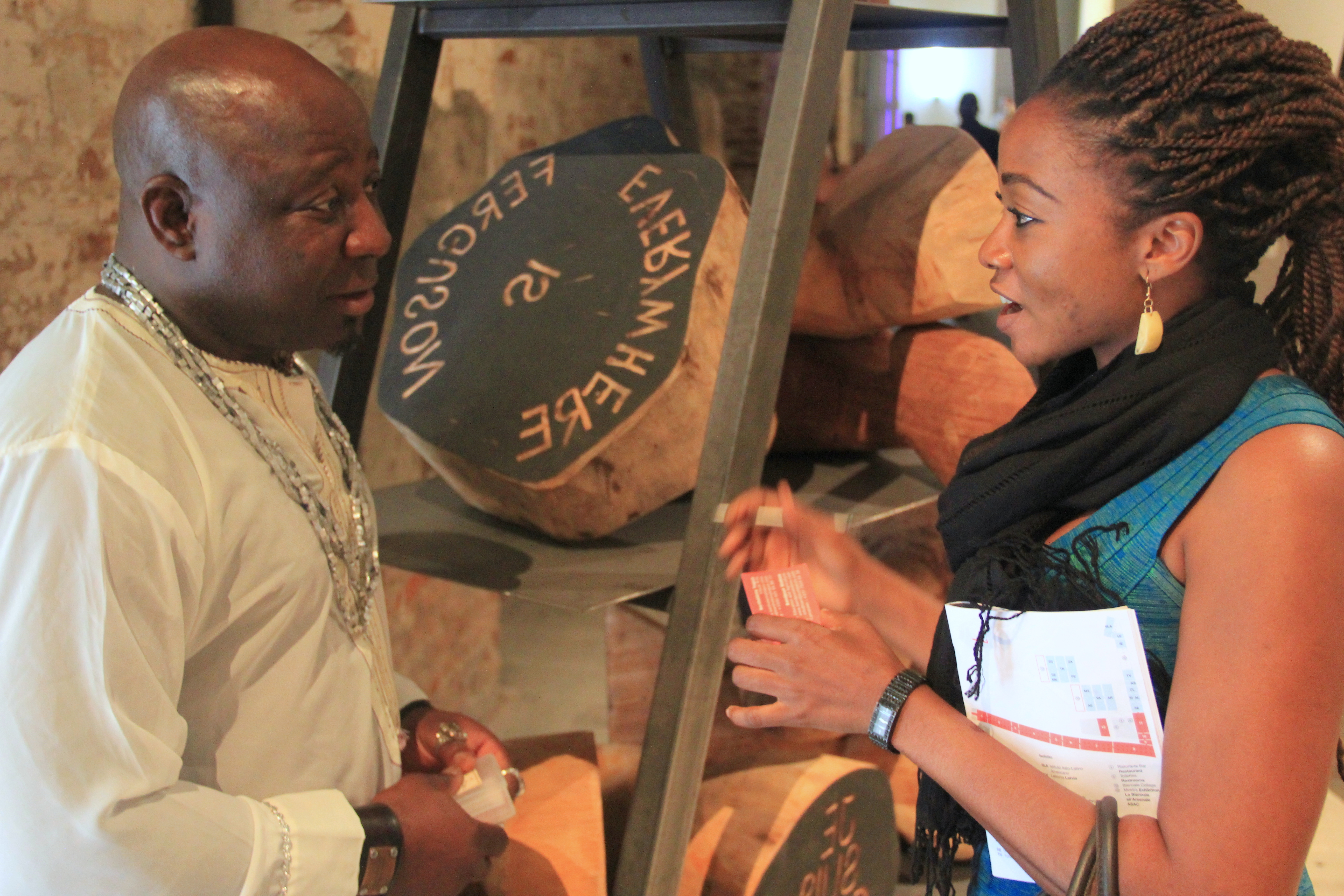 Bukola Oyebode: How long have you been an artist?
Barthelemy Toguo: I have been an artist formally since my first public exhibition in 1991.
Bukola Oyebode: As a versatile artist with works in different media, what medium do you work with mostly? 
Barthelemy Toguo: I paint and draw regularly.
Bukola Oyebode: The human stamps from your exhibition 'Urban Requiem' at the Biennale carries messages of conflict beyond Africa, why was it necessary to you as an African artist to go beyond problems in Africa? Have you been directly affected by any of these social injustice? 
Barthelemy Toguo: My work is not a claim of my 'Africanity'. It carries a more universal dimension with an orientation on social issues. My work goes towards the people, close to them and with a strong sense of the world's inequalities. I do not limit myself to Africa as I am referring to universal concepts. In my performances 'Transits' 1996-1999, I speak of my own experiences but they were also 'clichés' that people say about others.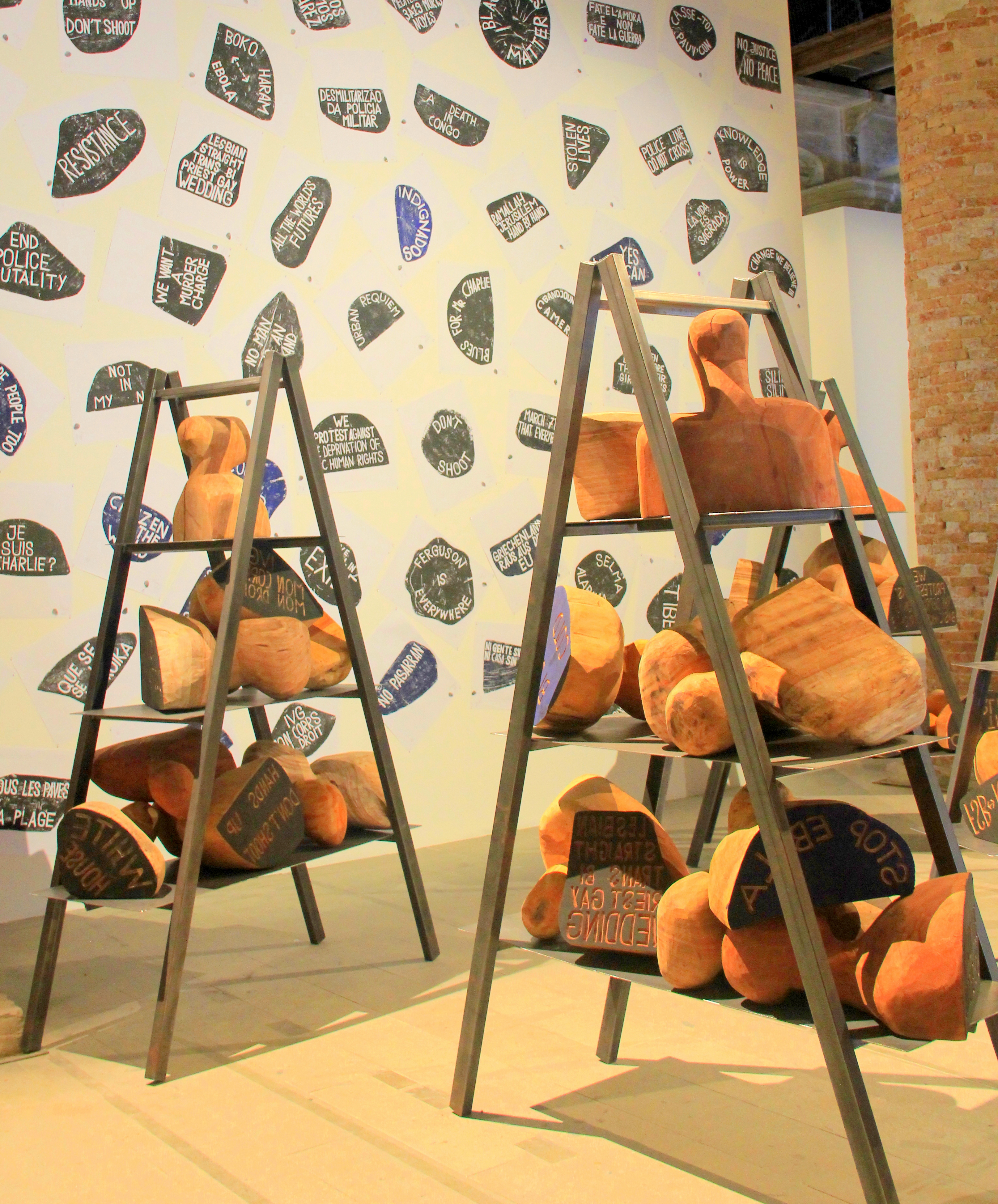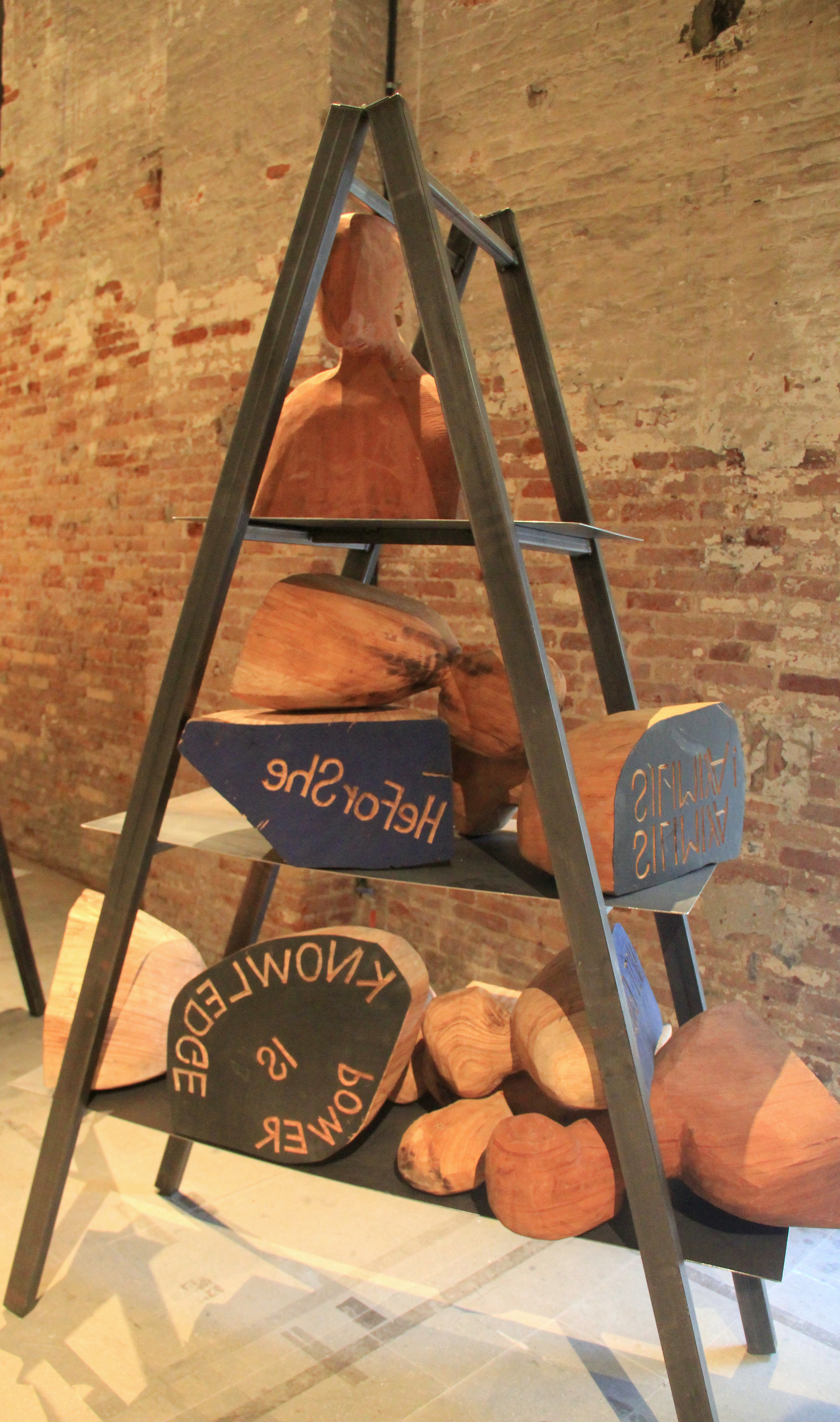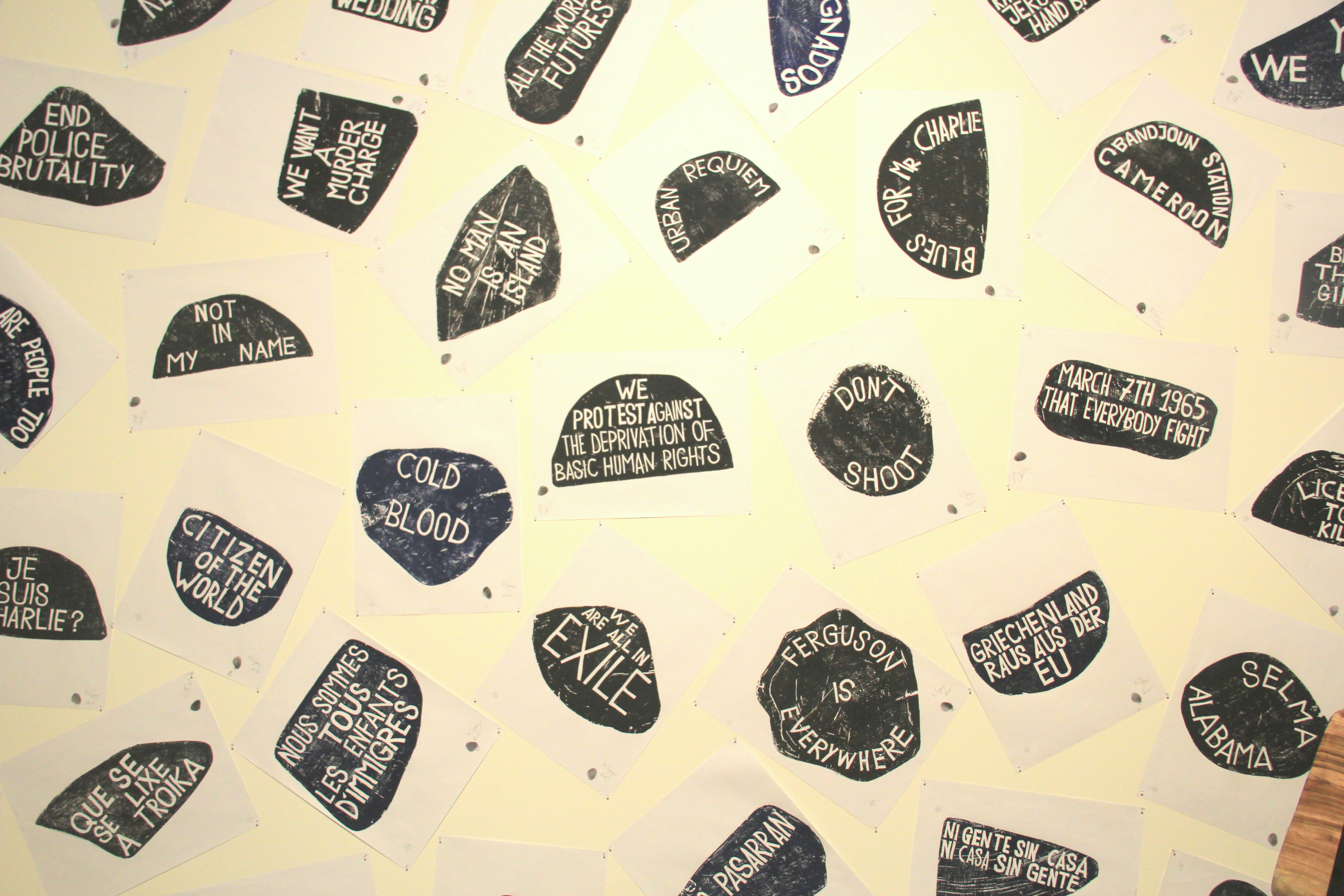 Bukola Oyebode: Before the Biennale, did you ever use your work to protest social injustice and political conflicts? 
Barthelemy Toguo: I have always committed my work as artist to better the world I live in. The installation Urban Requiem examines our shared human existence from varied and various perspectives: a scream, a reverent celebration, a ceremony, a memorial. This work honors those who encounter and endure injustice, and continues the investigation I started with "Transits" (1996); "The New World Climax" (2000); "Purifications" and "Head Above Water" (2004); "Climbing Down" (2005); and "The Time" (2011). My work and process come together to focus on the concept of the "other"—someone other than ourselves who shares in our grief, our existence. As Camus said, "For me, art is not a solitary delight. It is a means of stirring the greatest number of people, by offering them a privileged picture of our common heartaches and joys." In this regard, 'Urban Requiem' is partly a celebration.
Bukola Oyebode: Which of these messages disturbs you more considering they are all man's injustice to his fellow man? 
Barthelemy Toguo: "We are all in exile"
Bukola Oyebode: How long did it take to create the 105 wooden busts for this exhibition and why sculptures? 
Barthelemy Toguo: I had the idea of 'Urban Requiem' after several days of reflection. I thought that sculpture was a beautiful way to get my messages through, using slogans as the 'shout' of peoples who suffer from injustice. It took me two months to complete the 105 sculptures.
Bukola Oyebode: Reviews from the Biennale place your installation among works by African artists with global views that stand out at 'All the World's Futures', do you think your messages advocating for unity has achieved any impact? 
Barthelemy Toguo: I am not preaching. I am just paying attention to what people are going through, have to go through. My art is close to them. It highlights the realities of our society. This is the role of an artist in our society.
Bukola Oyebode: What next after the Biennale? Do you have other projects in the making?
Barthelemy Toguo: I will participate in Art Basel in June where I'll be showing an installation titled: Vanités. Then in July, I'll produce a series of outdoor sculptures for the festival World of Music, Art and Dance – Womad UK – founded by Peter Gabriel. The sculptures will be exhibited at Charlton Park 2015 during the Festival.
Photo credit: The Sole Adventurer 
This interview was originally in French. Translation support by Celine Seror of IAM Magazine and Nadjidath Adamon.