The Witteveen Visual Art Centre and Africanah.Org present an exhibition of works by 14 contemporary artists from Africa titled "What About Africa?" on Saturday January 23rd at the Witteveen Visual Art Centre in Amsterdam.
According to the organizers, "What About Africa?" provides an overview of the work of selected 14 contemporary African artists working in Africa and the diaspora. Most of them have never exhibited in the Netherlands before. They differ in age, in discipline, in medium and also in subject matter.  The combination of all these factors makes 'What about Africa?' a surprising and intriguing presentation.
The presenting artists are categorized according to the medium of works selected. Barthelemy Toguo (Cameroon), Dawit Abebe (Ethiopia), Vitshois Mwilambwe Bondo (Democratic Republic of Congo), Thierry Oussou (Benin), Kura Shomali (Democratic Republic of Congo) and Phoebe Boswell (Kenya) are showing works on paper. Hamid El Kanbouhi (Morocco) is showing a wall installation. Omar Victor Diop (Senegal) presents photoworks and Zarina Bhimji (Democratic Republic of Congo) exhibits photos and a video. Meschac Gaba from Benin is contributing to an installation. Gopal Dagnogo from Ivory Coast will participate with paintings. Ephrem Solomon, another Ethiopian artist presents woodcut portraits. There will be paintings and drawings by Nour-Eddine Jarram from Morocco. William Kentridge from South Africa presents a number of prints and an original.
The guest curator of "What About Africa?" Rob Perree, Editor-in-Chief  of Africanah.org will be present to give an opening introduction as well as some of the participating artists.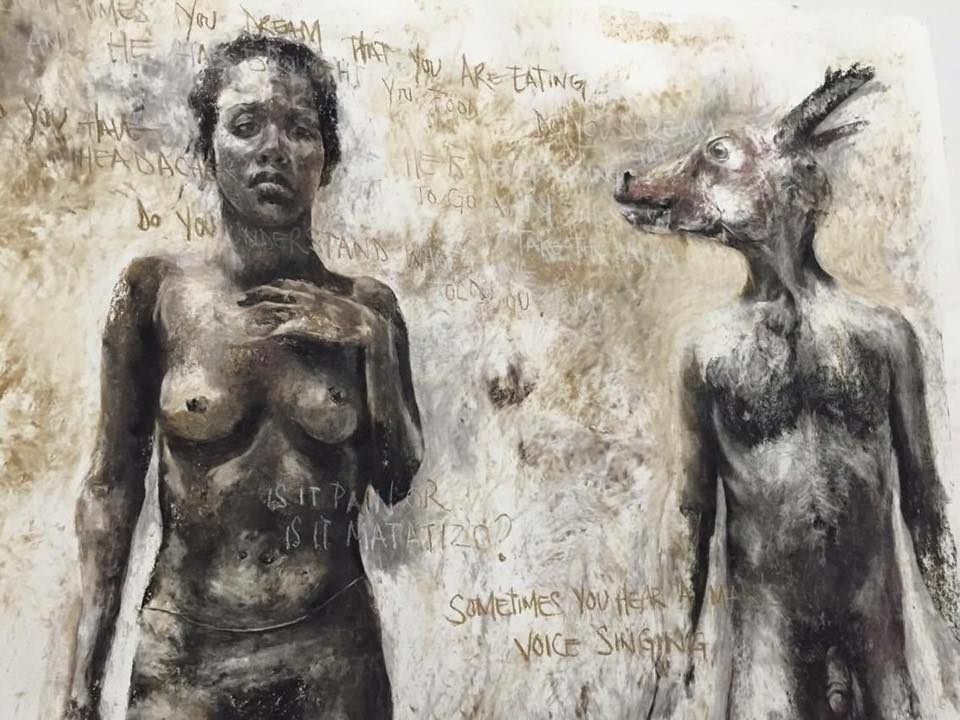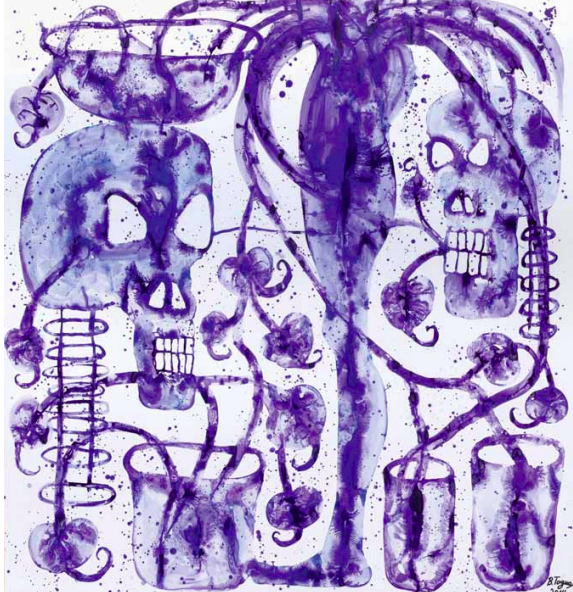 Venue: Witteveen Visual Art Centre, Amsterdam.
Exhibition opens: 4pm – 6pm on January 23rd 2016.
Duration: January 23rd – February 27th 2016.