We have invited an Amsterdam insider, Tracian Meikle, to share must-see shows and events during the 10th edition of the Amsterdam Art Week. Her selections take us to different neighbourhoods in the city, exciting art spaces and radical young talents.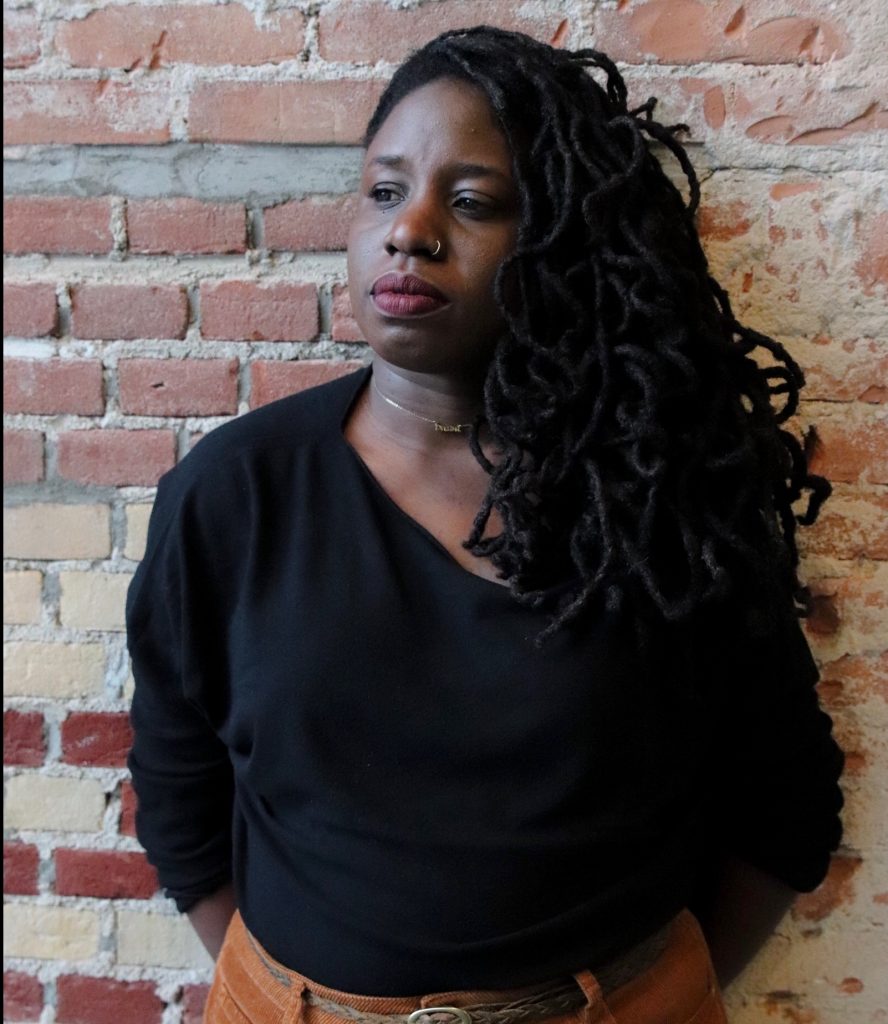 Amsterdam Art Week 2022 opens on May 11-15. It brings together 66 art institutions, including leading galleries, museums, residencies and project spaces, to celebrate the art and creativity of the city, with a special focus on new, up-and-coming talent. The programme is a lineup of openings, open studios, artist talks, panel discussions, performances, film screenings and gallery tours. The theme of this year's edition is Celebrate Change, marking its tenth anniversary and celebrating the art scene coming alive again after two years of reduced activities in the cultural world. It will commence with an inaugural pre-opening symposium at Parkhuis de Zwijger on May 10. The grand opening will be at the Amsterdam Art Gallery at Capital C on May 11 with a special exhibition, "It's Your Birthday", featuring works made available by participants in this year's edition. Touria Meliani, Deputy Mayor and Alderwoman for Arts and Culture in the Municipality of Amsterdam, will be in attendance. 
Tracian Meikle is a Jamaican curator, educator and researcher based in Amsterdam, the Netherlands, who focuses on blackness, space-making and community building. She is the co-founder of Amsterdam Black Women – a collective committed to creating a nurturing and safe space for black women seeking community. As a moderator, Meikle has led conversations with numerous thinkers and artists, including Lola Shoneyin and Angela Davis. Most recently, she was a part of the W139 exhibition, "That Those Beings be not Being", as a part of the creative duo, the WILD – which serves as a laboratory on black fugitivity rooted in art and literature. 
Tracian Meikle's Selections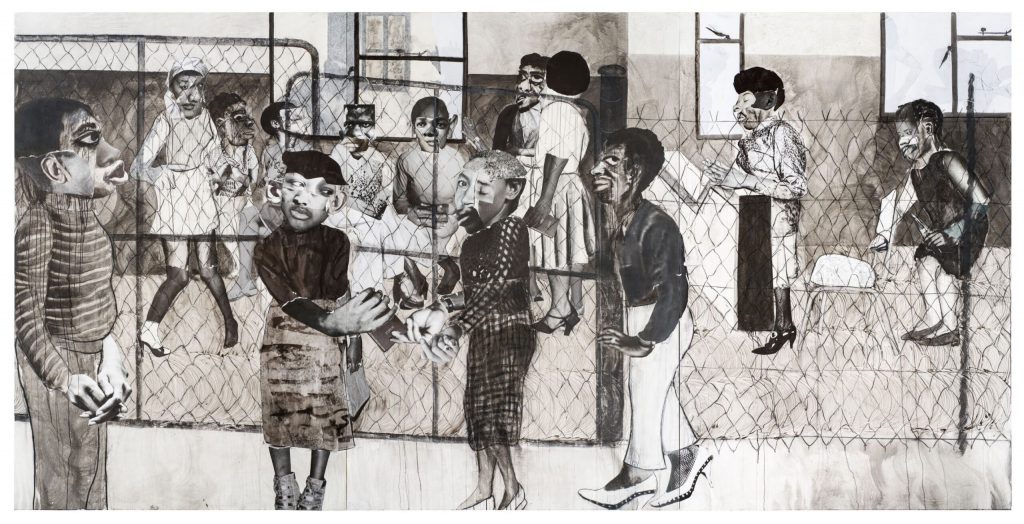 We Just Want to be Closer | Neo Matloga and Singarum Jeevaruthnam Moodley | ABN AMRO Art Space
Normally, I would overlook exhibitions from corporate collections for an art week, especially that of a bank. But, I will have to fight the anti-capitalist rebel in me as I am very excited by this exhibition of two South African artists at the ABN AMRO Art Space. This show stands out in a week(end) with a dearth of Black/African artists. It brings together two artists from different generations whose work grapples with identity and race in pre and post-apartheid South Africa.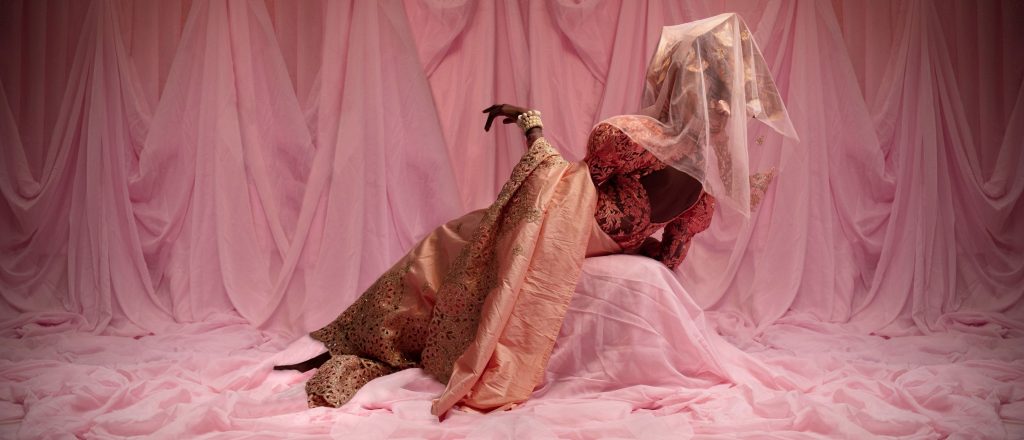 Lakin Ogunbanwo | Thami Mnyele Foundation 
I am also excited to attend the open studio presentation by the current resident of the Thami Mnyele Foundation, Nigerian artist Lakin Ogunbanwo. His photography works evoke studio styles from the 60s and 70s. His photos have a whimsical and vibrant feeling in their exploration of African identity through fashion, rooted in his desire to interrogate and showcase life in Lagos, a city that is fast becoming my new home on the continent.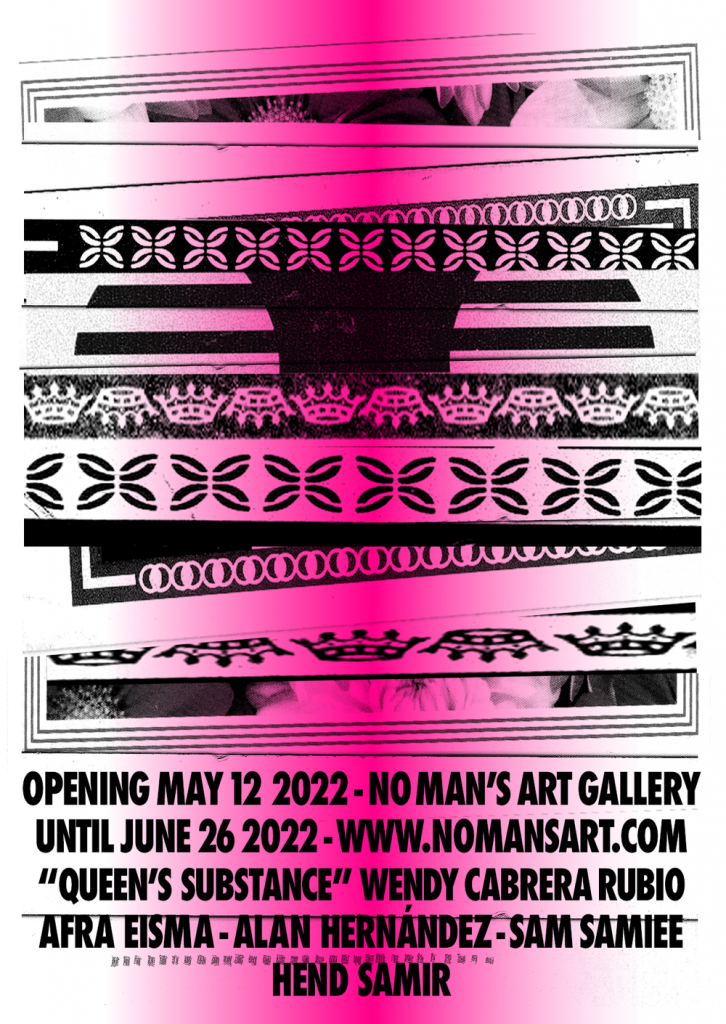 Queen Substance | Group Show | No Man's Art Gallery
No Man's Art Gallery is a relatively new player in the Amsterdam art scene, and they have not disappointed in their showings of young artists who are pushing conventions in both form and thought. This group exhibition that opens during the weekend is no exception, featuring artists of diverse backgrounds under the curatorial umbrella of "Queen Substance", a reverie on communality and survival. Pro tip: use this as a break moment in your weekend gallery hopping as their cafe is a great chill spot.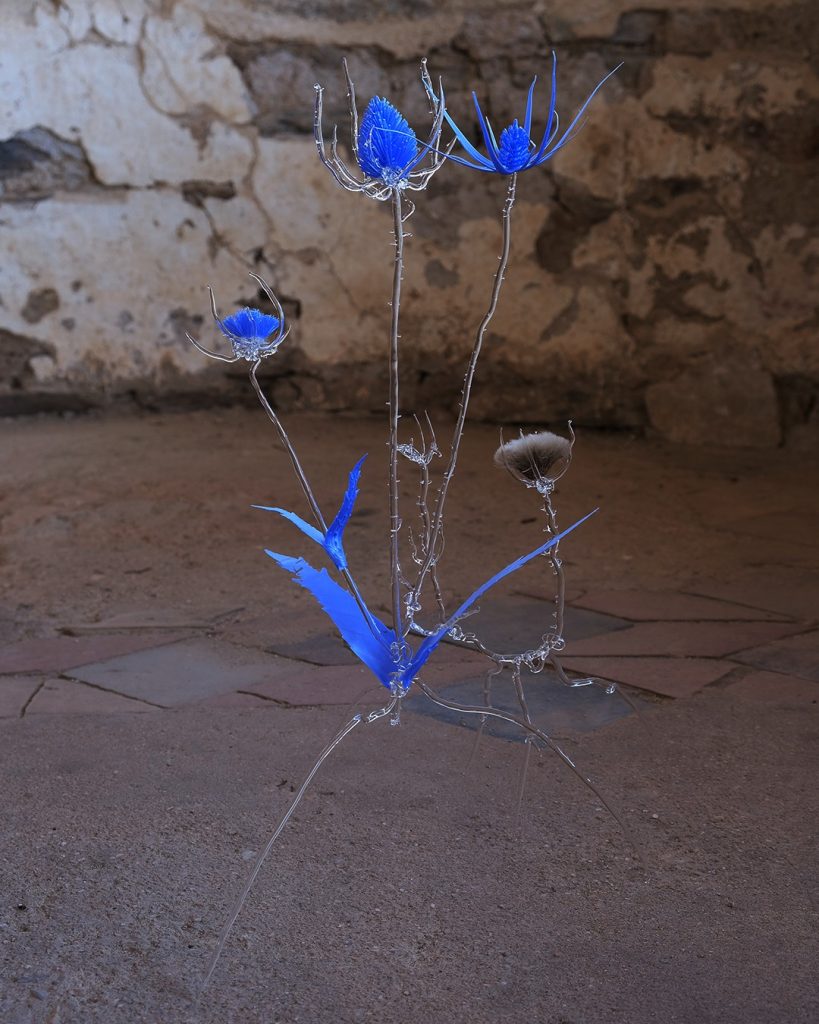 Meet Nine Artists in Residence | WOW Amsterdam 
For the Amsterdam Art Week, WOW Amsterdam opens its doors to show artworks by artists in residence. These kinds of shows have always been my favourite because of the experimental quality of the works. I am particularly looking forward to the work of Negiste Johnson, a recent Sandberg graduate with roots in Nigeria, South Africa and the UK. She brings together ideas of belonging and migration in surprising ways, so I can't wait to see what she has been up to and will present during the art week.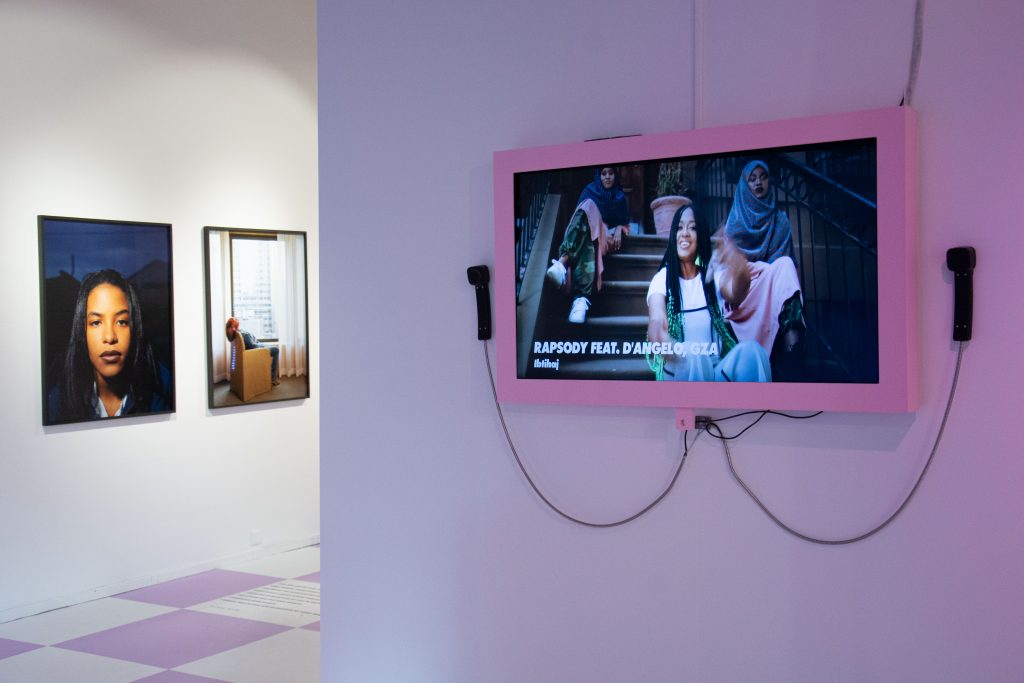 BOUT IT #3 | Group Show | OSCAM – Open Space Contemporary Art Museum
I love that the Open Space Contemporary Art Museum is located in the heart of the Amsterdamse Poort, the main shopping centre in the Bijlmer. It makes a statement about truly bringing art to the people. In their current exhibition, "BOUT IT #3", they pay homage to women and non-binary hip hop artists. The show features visual artists such as Cheraine Balje, whose textile work draws on her Surinamese heritage, and other young artists like Marion Genet and Marjorie Richards.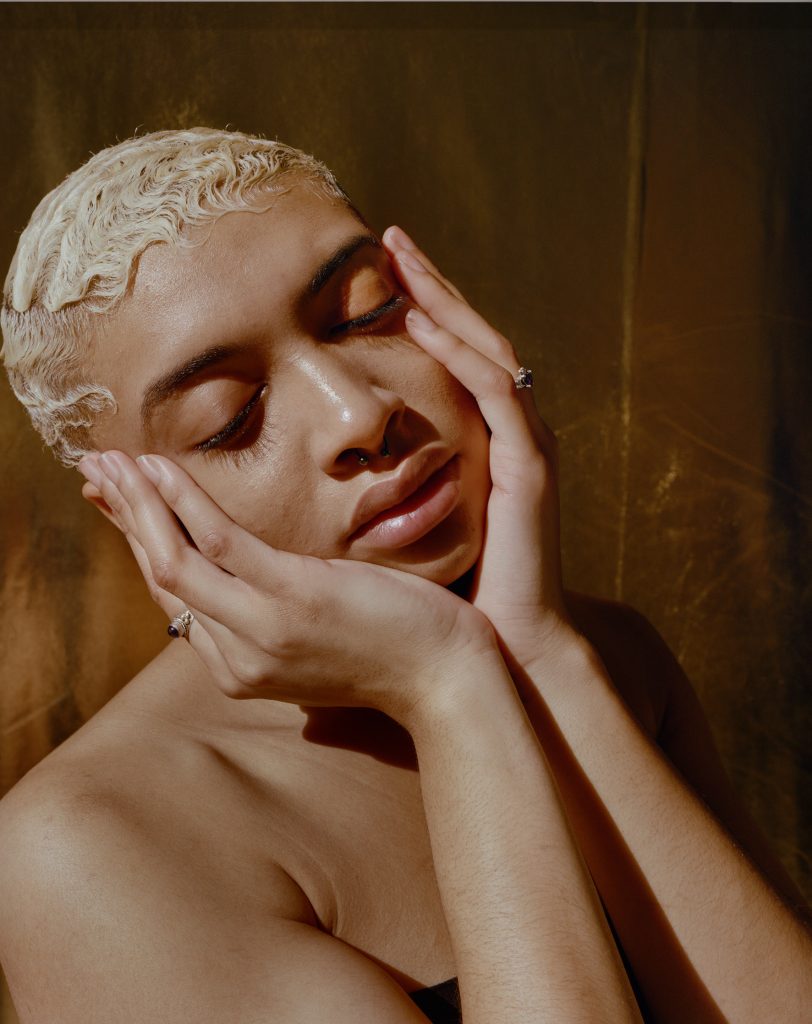 John Edmonds – A Sidelong Glance | FOAM
I have to highlight one of my favourite museums in the city as they are currently showing an exhibition that really spoke to my spirit. John Edmonds' "A Sidelong Glance" is a visual triumph in capturing the sense of longing for identity and rootedness that those of us in the African diaspora have due to the triangular slave trade experience. Take some time to commune with each photograph as you go through the show. It's an exhibition that will be there after the weekend, but it heightens your experience of the art week, so why not do it then?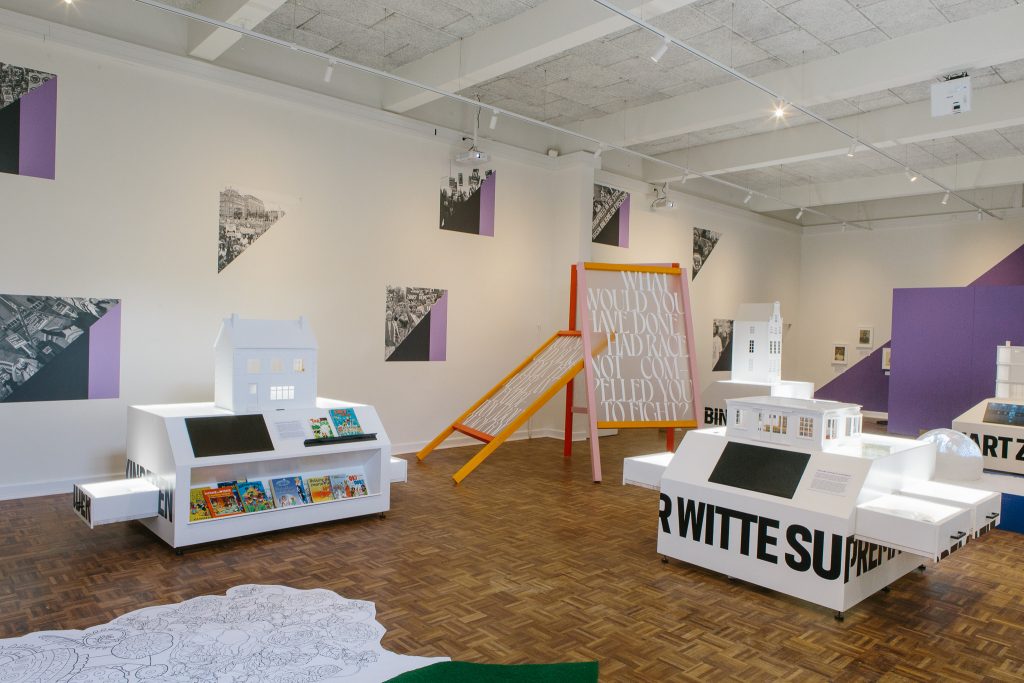 Facing Blackness | The Black Archives
When I arrived in Amsterdam in 2014, the events organised by Mitchell Esajas and Jessy de Abreu as a part of the New Urban Collective provided me with an initial grounding in Black Amsterdam. Years later, their remarkable institution, The Black Archives, continues this work with exhibitions that explore the stories of the Afro-Dutch in combination with interventions by Black artists in the Netherlands. During Amsterdam Art Week, they are showing "Facing Blackness", featuring works by artists Gloria Holwerda, Jaasir Linger, Lydienne Albertoe and Sherida Kuffour, who spent several months researching and creatively reflecting on the theme of the exhibition.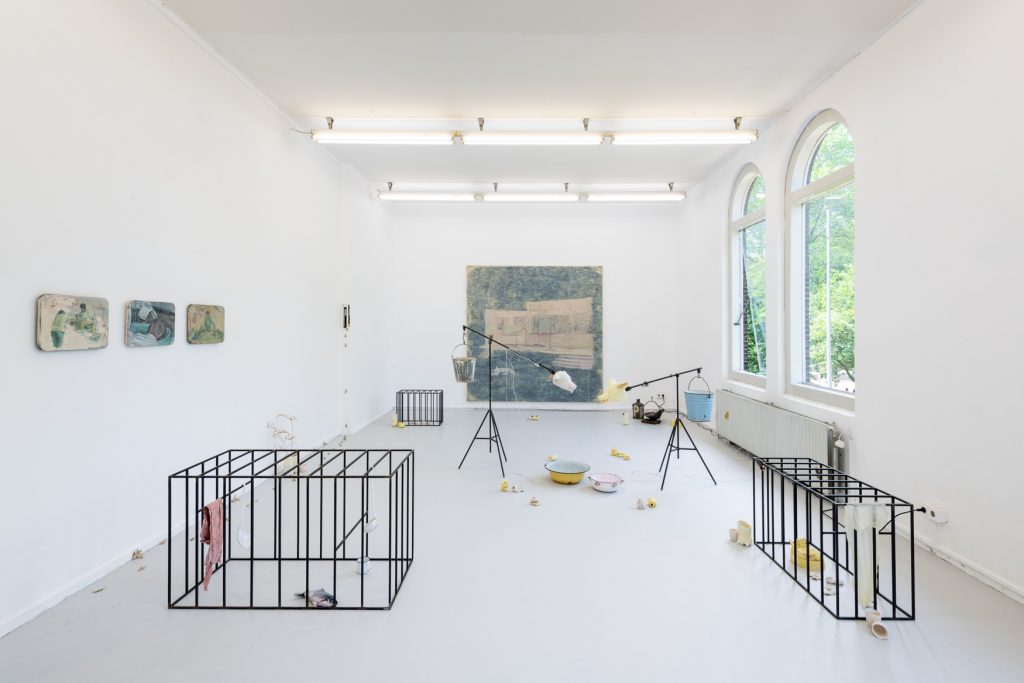 Rijkskademie Open Studios
It's Rijksakademie Open Studios; need I say more? Anyone familiar with the Amsterdam art scene knows this is one of the most important events of the year as the Rijksakademie has continued to bring together groundbreaking artists from across the world. This is an opportunity to see and engage with their works, which are mostly still in progress. My faves to see this year are Ola Hassanain and Simnikiwe Buhlungu. Hassanain hails from Sudan and is a brilliant thinker who combines architecture, feminism and protest in her art. Buhlungu, who is from South Africa, currently has an installation at the 59th Venice Biennale and uses sound, film and text in her practice to engage sociocultural histories and questions. 
Amsterdam Art Week is one of the events on the art calendar that I look forward to each year. It reminds me of the numerous galleries spread across the city that are worth visiting and introduces me to artists one might not yet find in the major museums. This iteration is no different, although I was disappointed by the low number of featured Black artists. The political climate and funding requirements led numerous art spaces to feature artists of colour in recent years. However, the paucity of Black and other artists of colour in this edition of Amsterdam Art Week, unlike 2021, suggests that the effort mentioned above has not led to the expected shift in the city's art landscape. This is a cause for concern and underscores the need for consistent structural change. Fortunately, there is still so much to look forward to.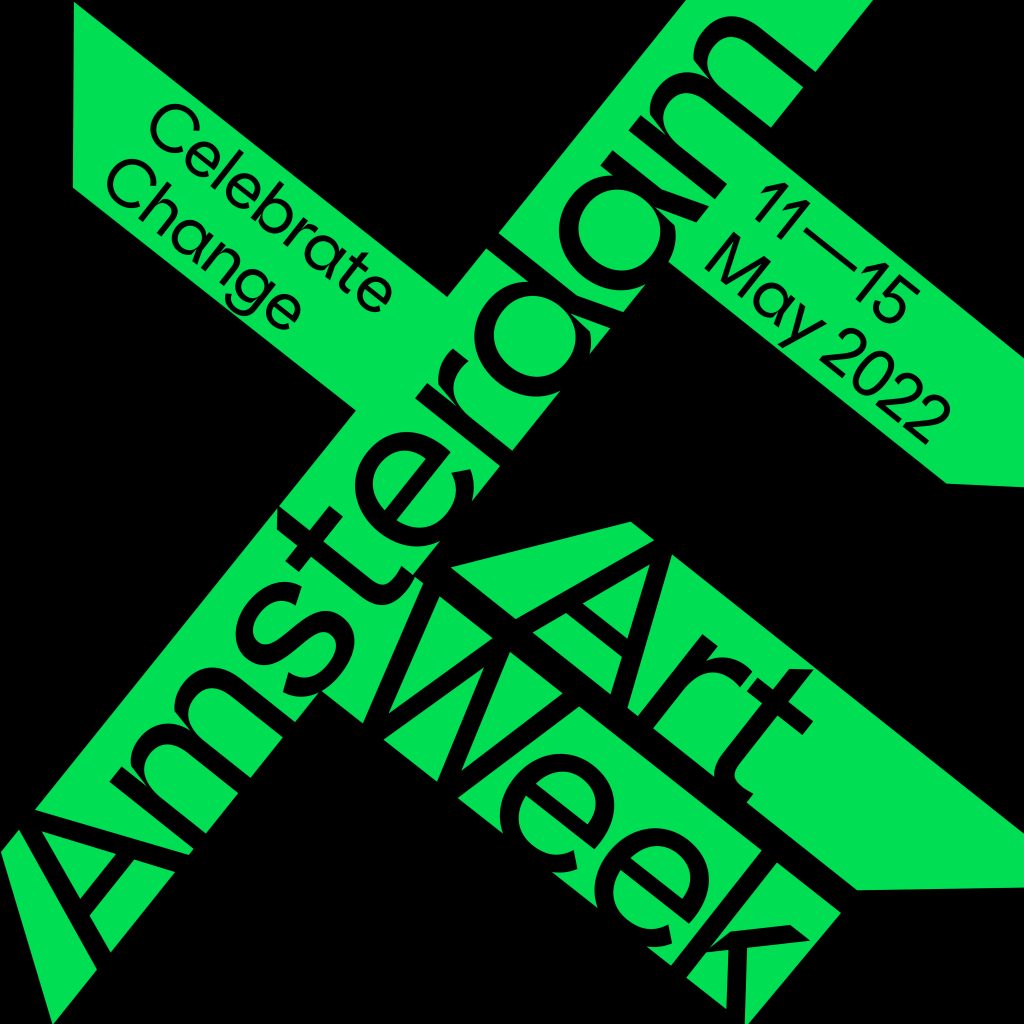 See more information about the art week on the Amsterdam Art website.