Eighteen contemporary artists from Africa are currently showing in Amsterdam in the exhibition NOW LOOK HERE curated by Renny Ramakers. In the exhibition, grandeur representations of Africans and style dominate.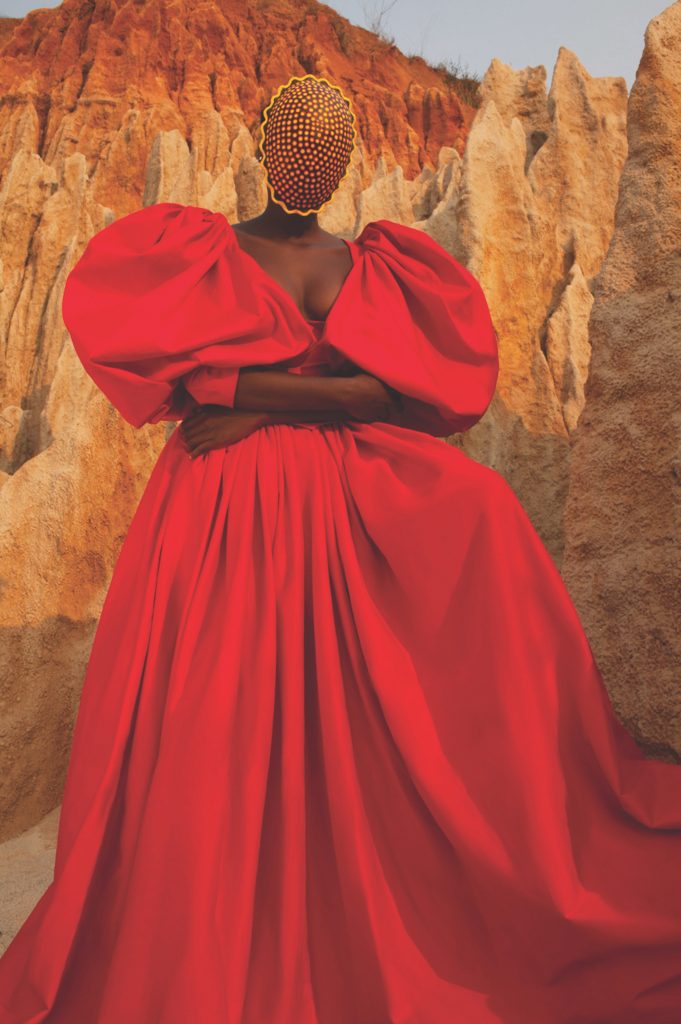 Every now and then, The Netherlands witnesses an exhibition featuring artists from Africa. Apart from the obligatory 'Africa festivals', the number of serious art events and exhibitions by contemporary African artists and interest in them are increasing. In 2016, the Witteveen Visual Art Center, a gallery in the centre of Amsterdam, presented 'What About Africa?', featuring fourteen well-known artists from different African countries. The following year, the Stedelijk Museum in Amsterdam hosted the first solo museum show of South African photographer and activist Zanele Muholi. Titled 'Zanele Muholi', the exhibition was on view throughout the summer of 2017, attracting both tourists and locals. A smaller show curated by Rosalie van Deursen of the Dutch platform Urban Africans titled 'Free Radicals' took place in 2019. Presented at the CBK Zuidoost in Amsterdam, it featured young emerging names such as Tyna Adebowale, Ephrem Solomon and Stacey Gillian, who originate from Nigeria, Ethiopia and Uganda respectively.
Currently taking over the city's advertising stands is the promotion for a spectacular pop-up photography exhibition named 'NOW LOOK HERE: The African Art of Appearance'. The show is curated by Dutch art historian, curator and critic Renny Ramakers. Featuring eighteen artists and set up in the north of Amsterdam – the home of EYE Film Museum, NDSM Art City and other cultural spaces – NOW LOOK HERE focuses on present-day representations of Africans (by Africans) that upends the media image and perceptions of Africa. The show features leading and emerging visual artists such as Samuel Fosso, Mary Sibande, Omar Victor Diop, Justin Dingwall, Lola Keyezua, Osborne Macharia, Sarah Waiswa and Emo de Medeiros. Works deriving from a collaboration between Dutch photographer Jan Hoek and Nigerian photographer Stephen Tayo dominate the billboards across the city.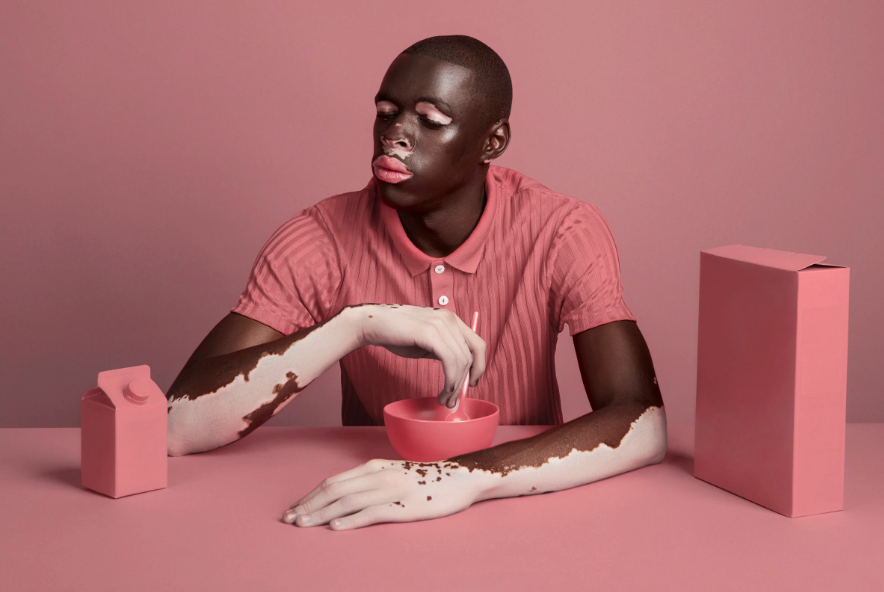 NOW LOOK HERE stages a glittery appearance of people and events from Africa, which is, certainly in Europe, still at the risk of narrow perceptions of the continent. In the exhibition publication, Ramakers writes that you will encounter "extravagant grannies, proud dandies, and a perfectly dressed historical figure with a football under his arm; all colourful, radiant, smooth and aesthetic images." She goes on to state that "On closer inspection, the seductive surface proves to be a lure that draws visitors into deeper stories, in which perspectives are reversed: white becomes black, stigma becomes beauty, a skivvy turns out to be a high priestess, and apparent footnotes to history are revealed to be prominent figures." The artists address the historical abuses and present-day troubles that dominate the media images of Africa.
In the exhibition, portraits displaying iconic and religious figures, historical subjects, personal stories and disappearing cultures are mostly protesting images presented with grandeur and beauty. Fosso's 'Black Pope' delicately challenges whiteness in the catholic officialdom and the politics of religion. The series 'Sophie' and 'High Priestess' by Sibande honour the labour and strength of black South African women with powerful personas. Dingwall's 'A Seat at the Table' and 'Albus' confront perceptions of beauty and othering. Tayo and Hoek's images, titled 'What I Want to Look Like in the Future' is the campaign visual for the exhibition. The photographs capture children visualising their future selves and professions through avant-garde styling.
Included in NOW LOOK HERE are two side presentations: "Black Spring–Beauty in Exile" curated by Azu Nwagbogu, director of the LagosPhoto Festival and the African Artists' Foundation, and "Show Dem!" curated by Sunny Dolat, fashion curator and creative director of The Nest Collective in Kenya. Featuring works by Buhlebezwe Siwani and Raquel van Haver, two Netherlands-based artists, "Black Spring– Beauty in Exile" draws attention to "the importance of the conversations and collaborations between artists that are fostered by diasporic condition." Dolat's section explores appearance in public space in African cultures, citing references such as the enchanting displays of the Wodaabe men during the Gerewol festival in Niger and the Sapeurs in contemporary Kinshasa. "This sort of peacocking has always been, and continues to be, a part of traditional and contemporary cultural expression," he states.
The media in The Netherlands is also catching up, with more attention to art and culture from Africa in the last year or two. Perhaps The Netherlands is opening up to and seeking for more cultural exchange with African countries. In the prominent Volkskrant and Trouw papers for instance, there are dedicated articles on the cultural scenes in Africa, the repatriation of stolen classical art, and on African art events. On TV, a six-episode documentary on Nigeria by video blogger Ikenna Azuike aired last summer and received good reviews. Prior to this, platforms such as ZAM Magazine, published by Bart Luirink, and Intense Art Magazine (IAM Africa) co-published by Celine Seror, were already very active bringing attention to artists and contemporary practices in Africa. Come June 2020, in Arnhem, in the eastern part of the country, interest and collaboration go deeper with Sonsbeek 2020–2024, led for the first time by an African, Bonaventure Soh Bejeng Ndikung, curator and critic from Cameroon. The international art project, launched since1949, will witness an influx of contemporary artists of non-European origin. 
NOW LOOK HERE is showing until February 23, 2020 at Asterweg 17, Amsterdam North.
See photos from the exhibition below.