Art And About Africa (AAAA), an online platform dedicated to supporting and promoting the African art scene, is calling for applications and participation from artists living and working in Africa. In this turbulent period when the Coronavirus pandemic has restricted people to their homes and limited the possibility of earning an income, particularly in the arts and culture world, Art And About Africa launches the initiative "Art: An Essential Need" to raise funds for artists.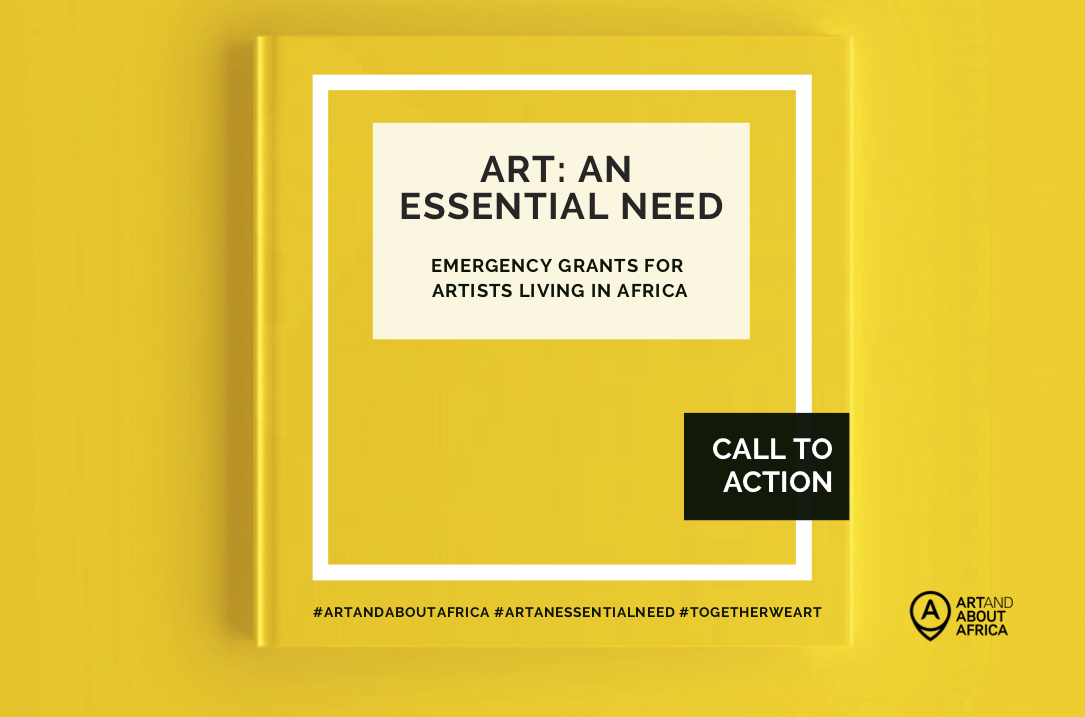 In the past weeks, artists have seen opportunities for revenue and subsistence vanished at shuttered galleries, postponed art fairs, and other cancelled public engagements. Still, art, in various forms and media has been a popular tool for comfort and engagement in the digital space. Recognising the importance of art in our world today, the platform sees a need to give back and support the work of artists. 
Through the "Art: An Essential Need" initiative, Art And About Africa is inviting artists living in Africa to submit artwork for an e-book publication that will be used to raise funds on a crowdfunding platform. The e-book will feature artworks and accompanying texts by the artists selected from this open call together with limited edition prints and original works from guest artists. Proceeds from the crowdfunding will create the 'Emergency Grants' that will be shared equally among the artists. An exhibition of the works included in the e-book will take place when physical gathering and events are possible again. 
Who Can Participate: 
– Full-time artists with three years of an artistic career and have records of at least two exhibitions in their portfolio. 
– Artists currently living in Africa. 
– Artists who are 18 years old and above. 
***African artists in the diaspora can contribute as "guest artists" to the project and publication but are not eligible for the monetary benefit.
How to Participate: 
– Send a profile picture and short video.
– Fill and sign the participation form.
– Submit work by email to hello@artandaboutafrica.com
Deadline: May 10, 2020. 
"Art: An Essential Need" is also an open call for participation from the various actors in the art ecosystem.
Call for Guest Artists: Art And About Africa invites internationally recognised artists who have been inspirational role models, and success stories to contribute as "guest artists". Their support and involvement will give strength to the initiative and perhaps emulated by others in the arts community. Their contribution will be included in the publication, but they are not eligible for the monetary benefits.
Call for Creative Spaces: Creative spaces can be part of the project by helping to promote the initiative within their network. The art spaces will have their names on the website project page as partners of the emergency support program.
Call to Everyone: Art lovers, supporters and enthusiasts are invited to contribute to the cause by buying the e-Book, so that adequate funds can be raised to support participating artists. A selection of rewards will be revealed when the crowdfunding begins.
Visit Art and About Africa for more information on this project.