During the months of June and July Black Lives Matter protests lit up across cities around the world. Though they began as a mark of solidarity with movements in the US, the protests quickly led to discussions about anti-Black racism globally. 
With nationwide demonstrations and local community food programmes, from New York, Washington DC and London, to Alicante, Spain and Vienna, Austria, in this series photographers share a piece of their visual diaries, from both the past and present, that speak to the times.
I've been taking portraits and [images at] protests for several years now, often as an official black female photographer occupying a white male space. As an artist there is a moment where everything moves slowly but comes into place, like a jigsaw and this was one of those moments. The energy in London was live as so many black people and people of colour defied the ruling to stay at home and isolate and needed to come together to show solidarity, highlighting and marching against racism, injustices against legal systems, colonialism and institutionalised pillars of oppression. The single act of thousands of people in Westminster, London taking a knee in silence spoke volumes.

Elainea Emmott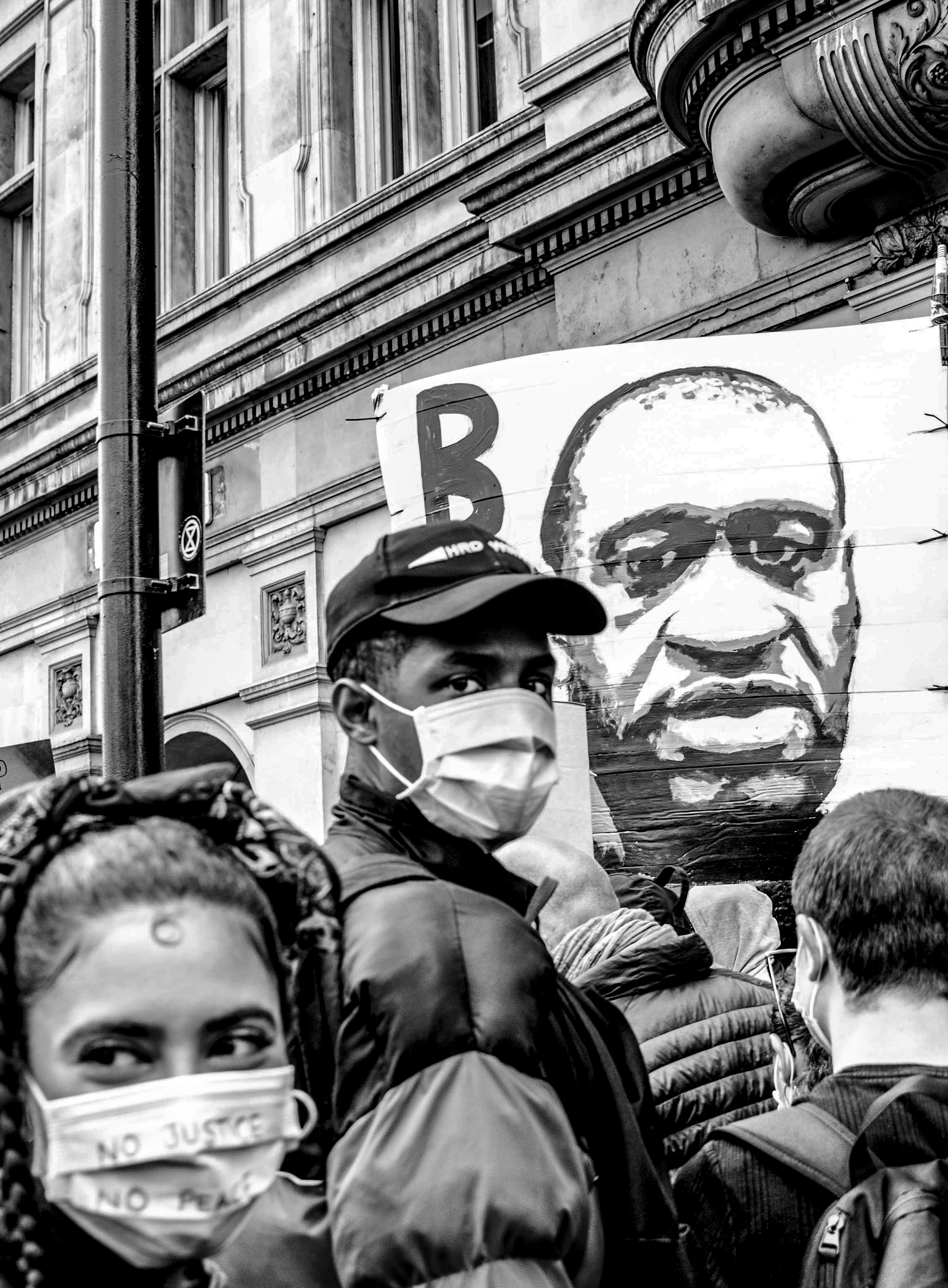 The photograph was taken during a protest in front of State Supreme Court in New York City in response to the killing of Amadou Diallo, who was killed by four plainclothes New York City police officers in 1999 in the Bronx. Amadou was 23-years old-and unarmed. The officers that killed him fired 41 shots, 19 hitting him. All four officers were found innocent. Like with previous police shootings of unarmed Black and brown men in this city, I was angry and disgusted, and knew that justice would not be served.

From the brutal killing of Amadou Diallo, to the shooting of Jacob Blake, nothing has changed in regards to police shootings other than the names and locations.

Jamel Shabazz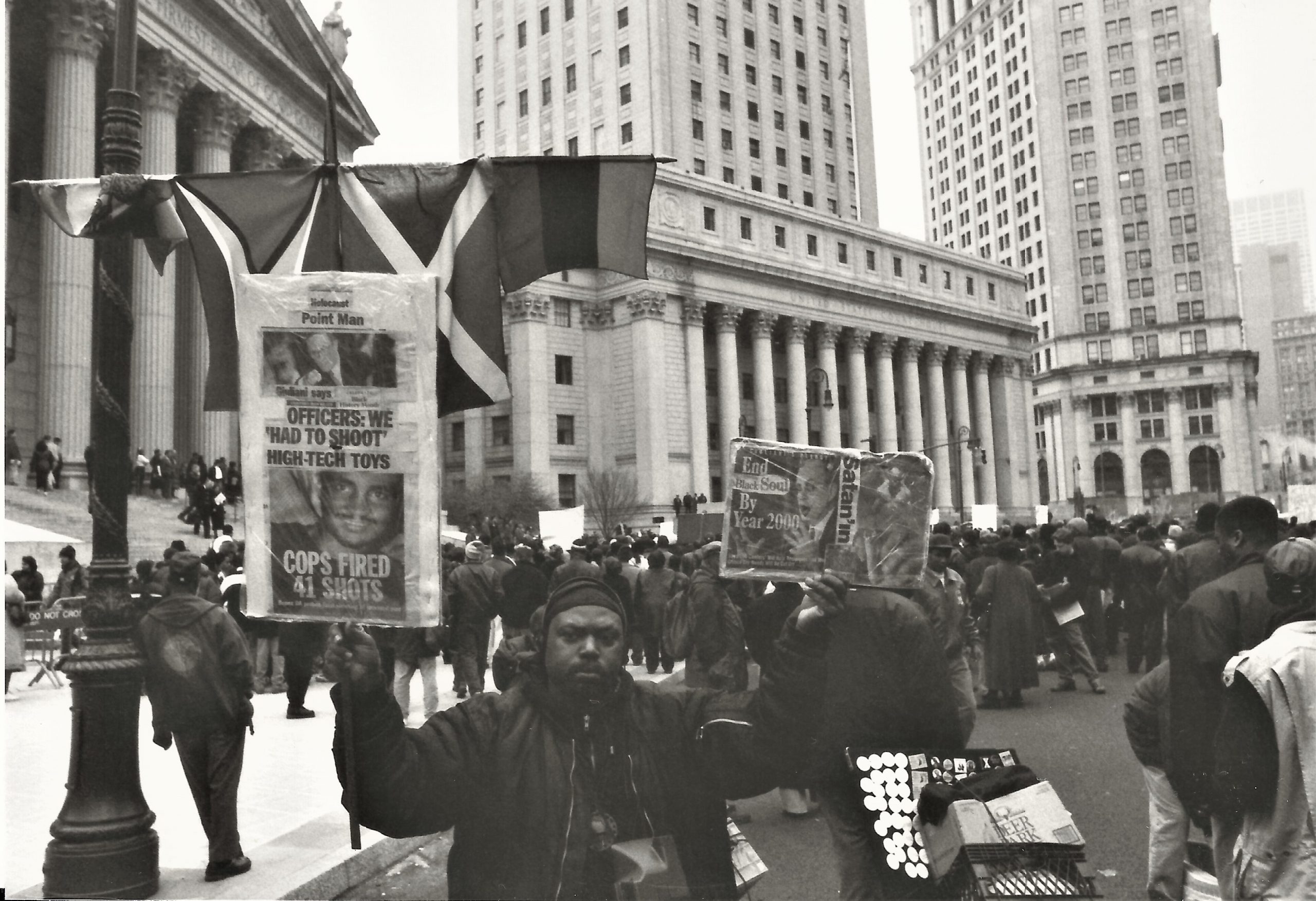 This image was created across the street from a Black Lives Matter DC and Long Live Gogo counter-protest against the Alt Right Group, which is a White Supremacist organization. Long Live GoGo are the curators and producers of the Moechella Rallies sweeping DC. Moechella is a protest started to bring awareness to end gentrification and honor DC's original music called go-go.
I was filled with Black Joy [when I saw this]. I felt empowered. To watch this man and his friends ride their bikes, doing challenging tricks effortlessly, in the middle of chaos was reassurance that Black people as a whole are resilient. No matter how challenging life can be, we always find a way to prevail.
Dee Dwyer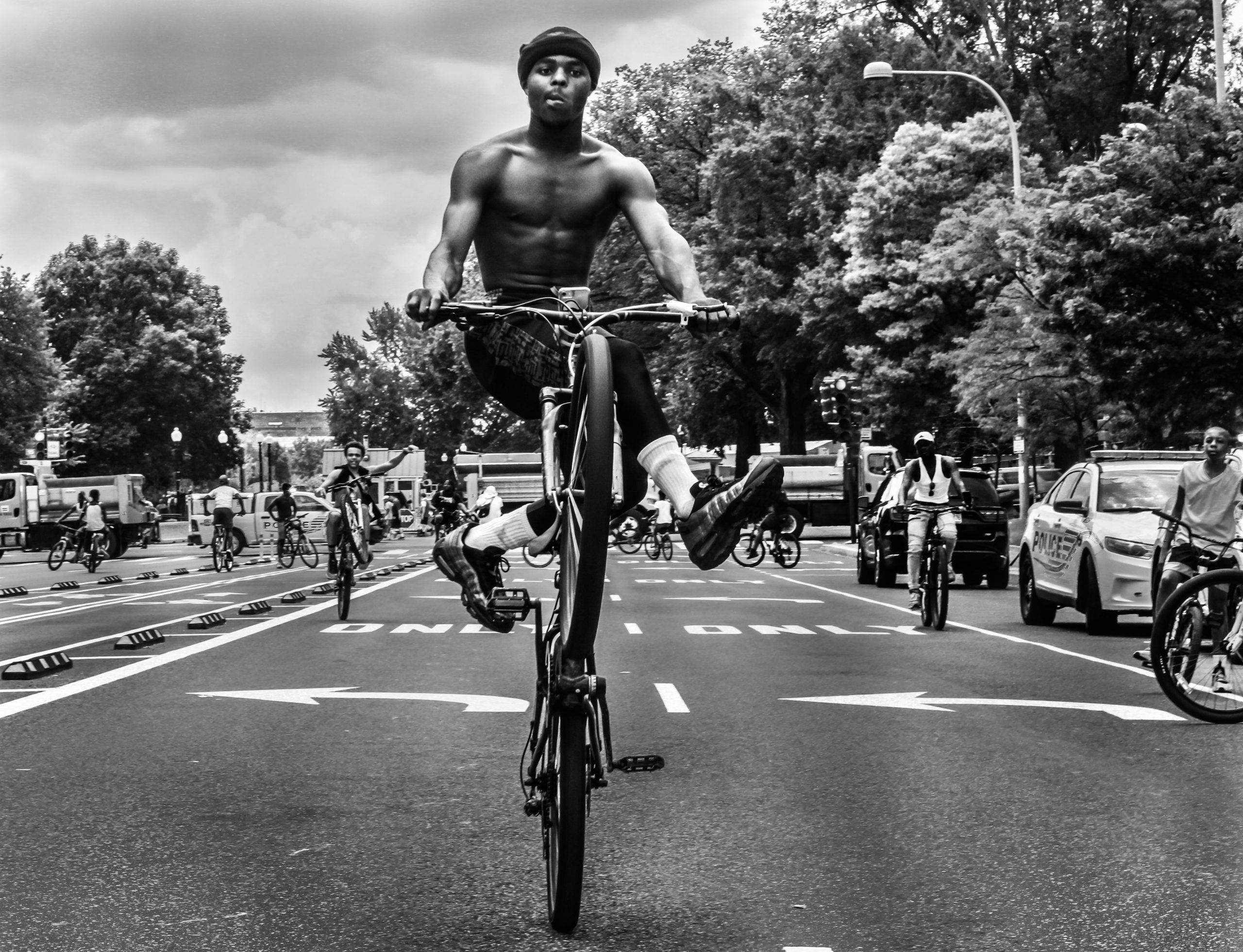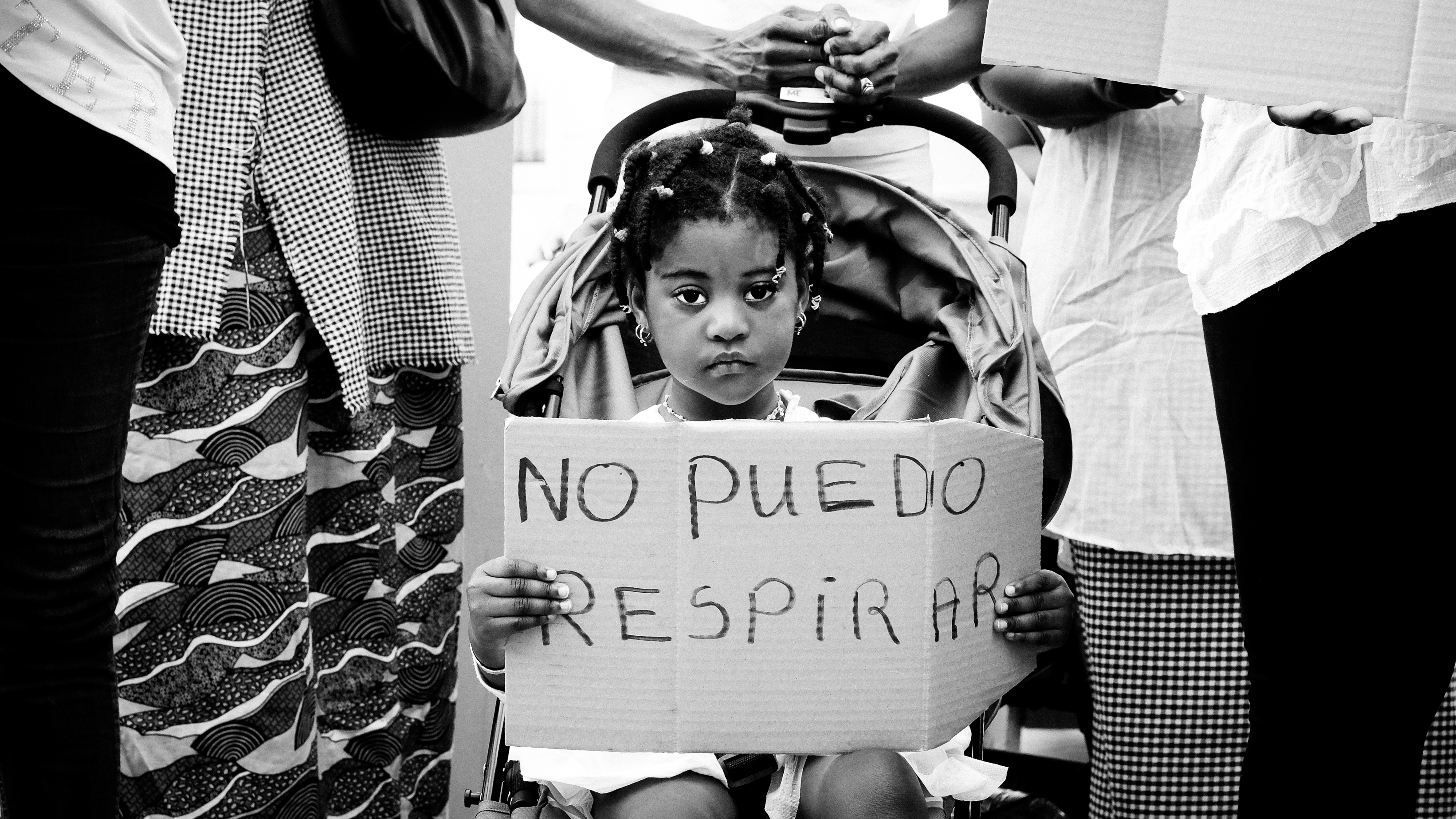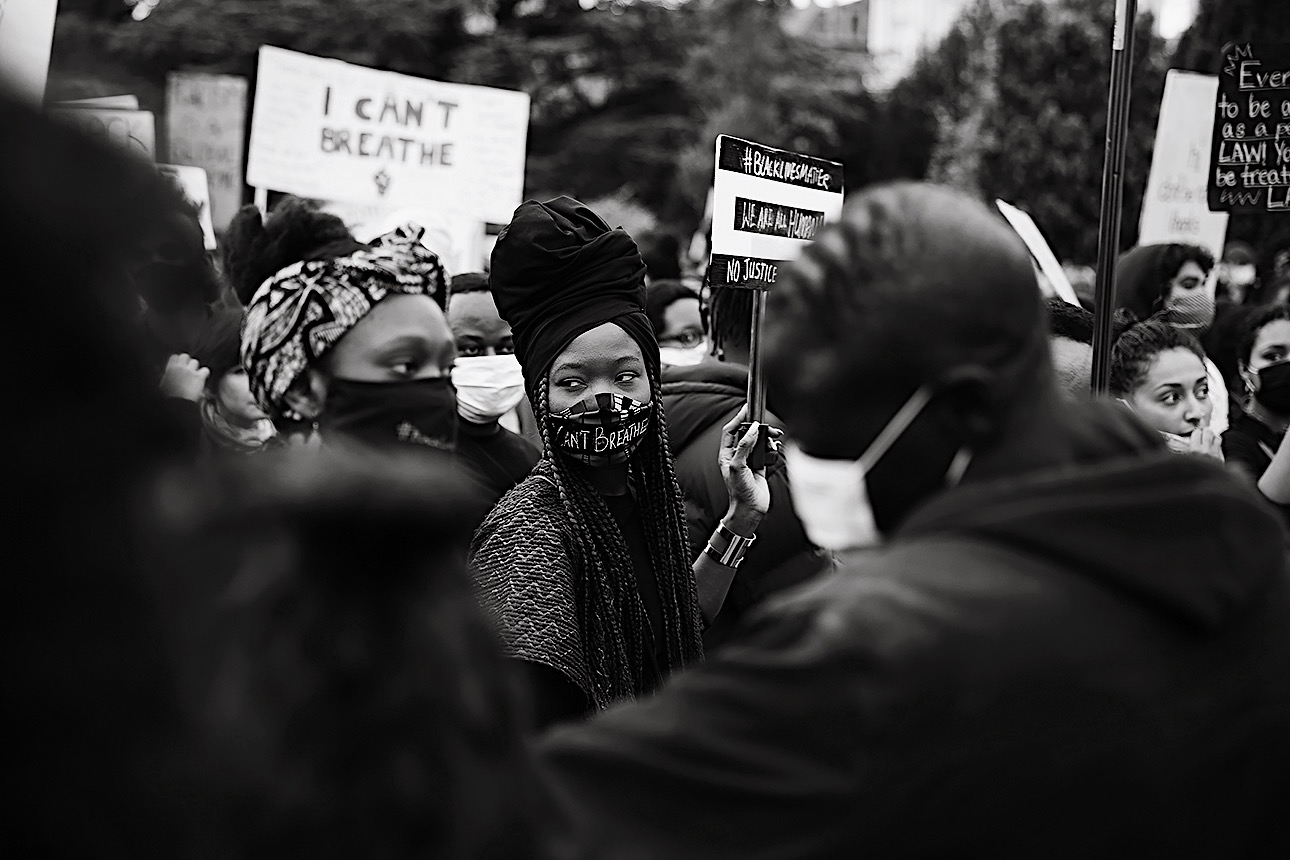 Part of taking care of your community and fighting to take care of it goes further than just protesting and rioting. Gotta make sure the people you're fighting for are taken care of on a grassroots level just like many black liberation groups and leaders have done in providing for the people when government pretty much bailed on the same people that are giving their votes… [At Feed the City Canarsie, Brooklyn] It was all hands on deck, [people] giving their energy and sweat to make sure black people went home with groceries and PPE supplies so they can survive out here in NYC.

Anthony Geathers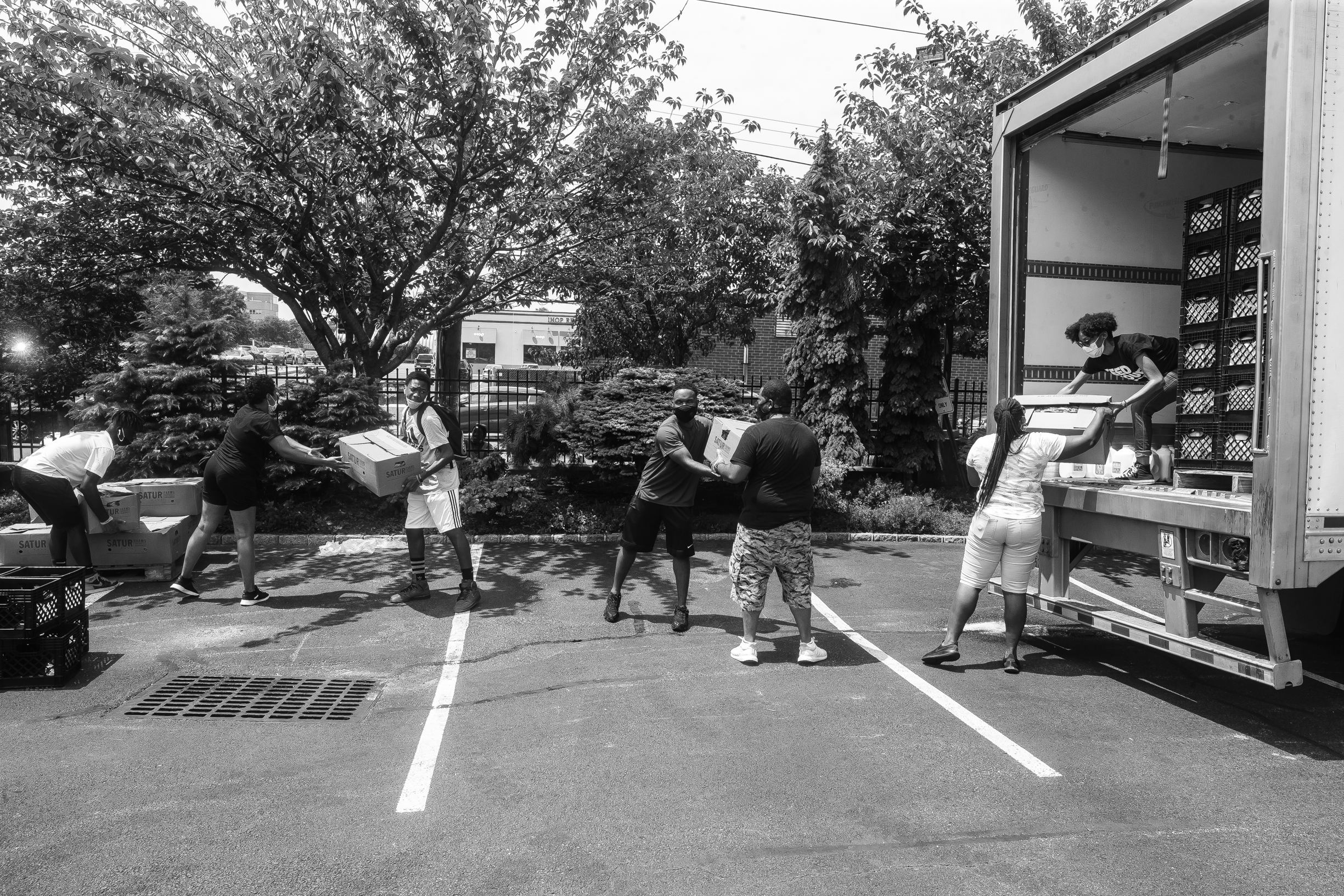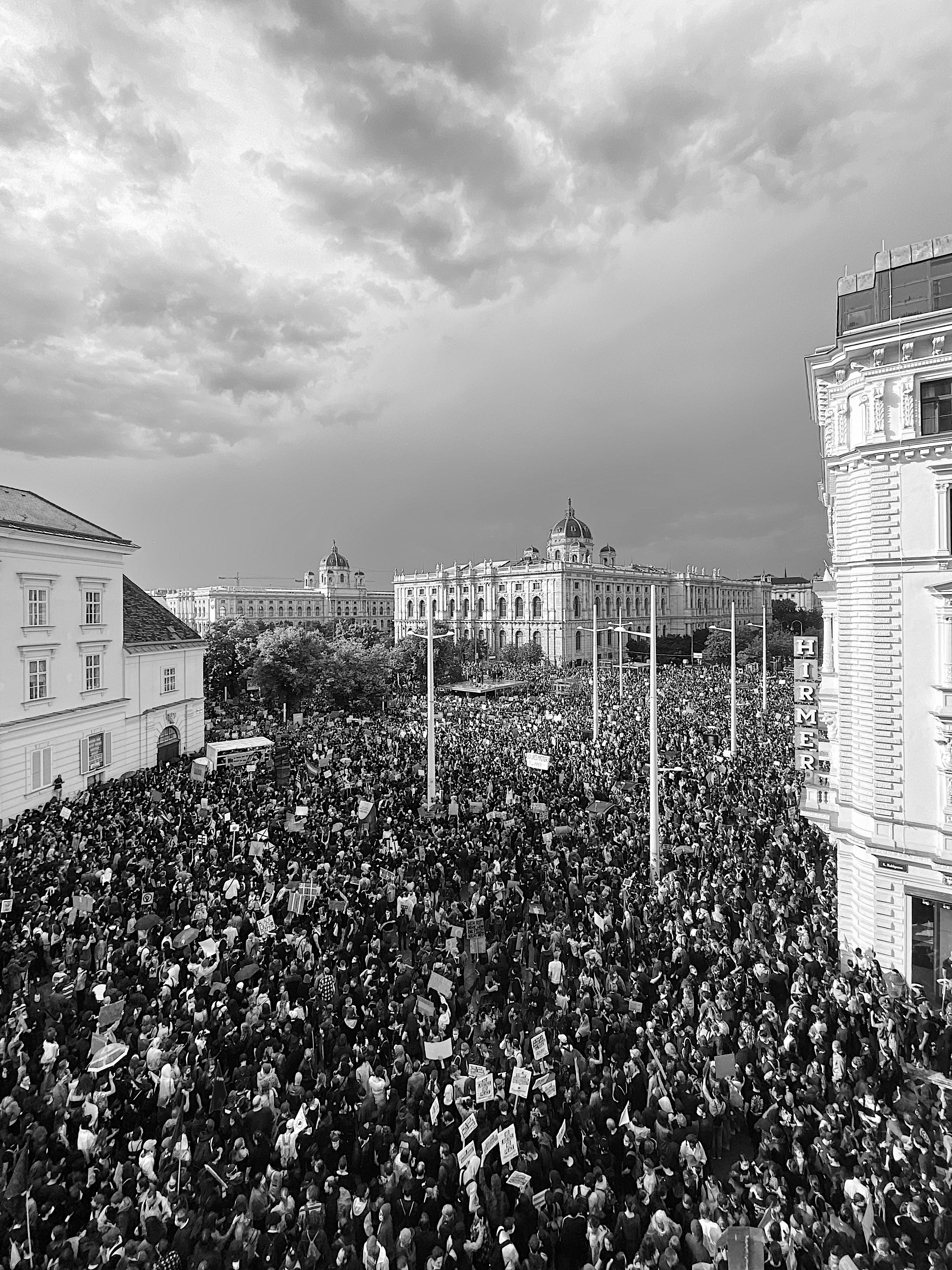 Editor's note: A very special thank you to the artists who contributed to this series:
Elainea Emmott
Jamel Shabazz
Dee Dwyer
Anthony Geathers
Pablo Parra
Ina Aydogan