Okwui Enwezor is announced as a recipient of the Special Golden Lions 2020 by the Venice Biennale. Traditionally, the Biennale's most prestigious prize is awarded to living participants at the show, but this year, in the event of its 125th anniversary, the award will be given in memory of four past directors of the biennale. In the words of Roberto Cicutto, president of the Venice Biennale, these individuals "have marked some of the most significant changes in contemporary culture." The awardees are Okwui Enwezor, Maurizio Calvesi, Germano Celant and Vittorio Gregotti.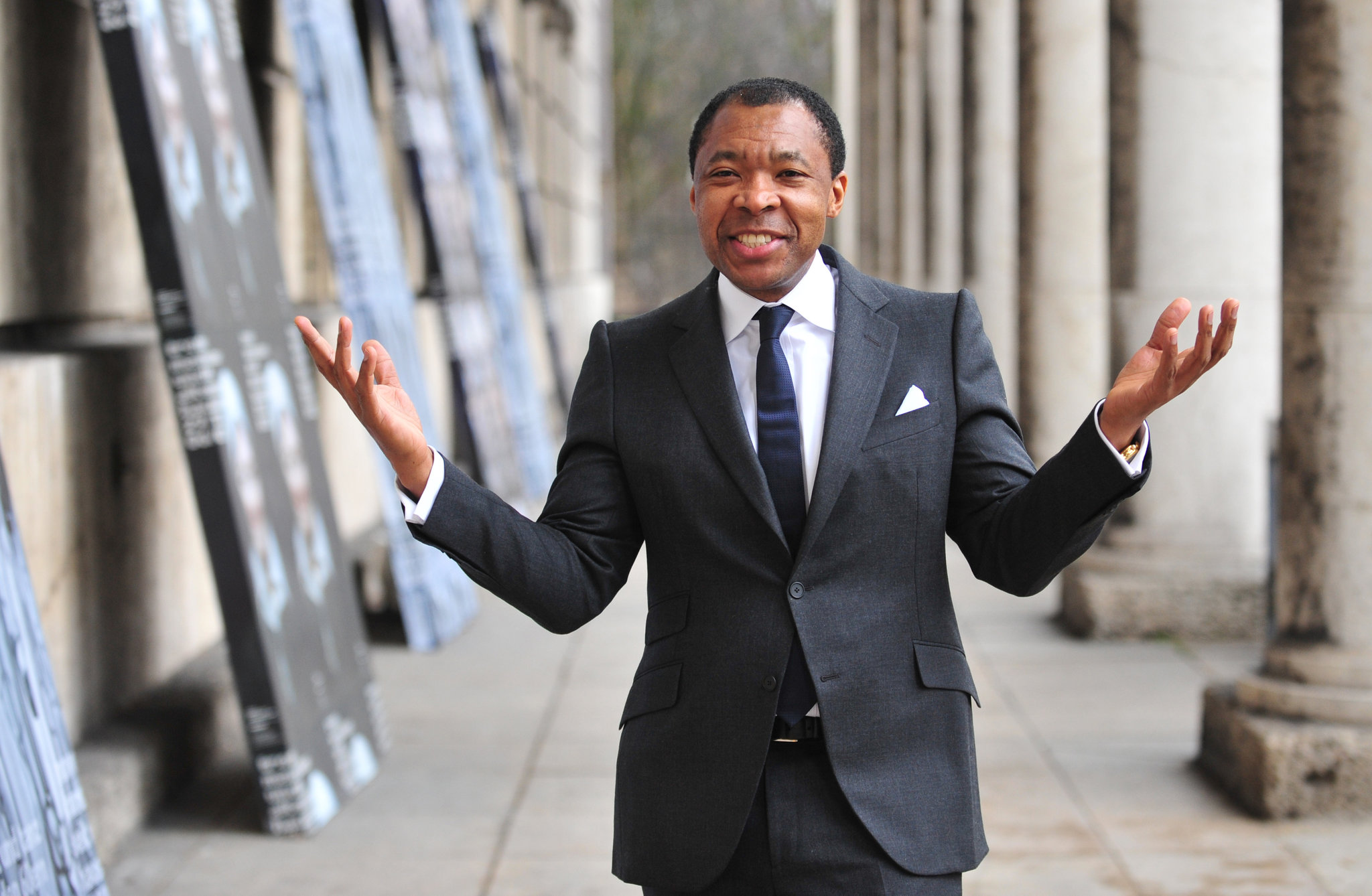 Enwezor (1963 – 2019) curated the unforgettable Venice Biennale's 56th International Art Exhibition titled All the World's Futures. His impeccable record of achievements includes his time as Director of Haus der Kunst, Munich (2011 – 2018), Artistic Director of the 2nd Johannesburg Biennale in South Africa (1997), documenta 11, Kassel, Germany (1998-2002), 2nd Bienal Internacional de Arte Contemporáneo de Sevilla, Spain (2006), 7th Gwangju Biennale, South Korea (2008), and La Triennale Internationale d'Art Contemporain de Paris, France (2012).
Enwezor's wide-ranging practice spanned the world of international exhibitions, museums, academia, and publishing. He was interested in African, European, Asian, North and South American art of the 20th and 21st century, in modern and contemporary art of Africa and the African diaspora. His research focused on video and photography, archives and the museum, and spanned theories of diaspora and migration, post-colonial modernism, architecture and urbanism.
In 1994 he founded Nka: Journal of Contemporary African Art, co-published by Duke University Press. As a writer, critic, and editor, he was a regular contributor to exhibition catalogues, anthologies and journals, and published articles and interviews in the major daily newspapers and periodicals. He authored and edited many books, including Archive Fever: Uses of the Document in Contemporary Art (2008), Contemporary African Art Since 1980 (with Chika Okeke-Agulu, 2009), Antinomies of Art and Culture: Modernity, Postmodernity, Contemporaneity (with Terry Smith and Nancy Condee, 2008), James Casebere: Works 1975-2010 (2011).
Until his demise, Enwezor was constantly involved and committed to many projects. He was the strategic adviser for the debut Ghana Pavillion at the Venice Biennale in 2019. His last exhibition project was prominent Ghanaian artist El Anatsui's retrospective, Triumphant Scale, which he co-curated with Chika Okeke-Agulu. It opened at the Haus der Kunst in March 2019 and has shown at other museums, namely, Mathaf: Arab Museum of Modern Art, Doha and Kunstmuseum, Bern. 
Before now, according to Artnet, only Harald Szeemann, artistic director and curator of Venice Biennale's 48th and 49th editions was awarded a special golden lion on the year of his death.
The Special Golden Lions 2020 will be awarded on Tuesday, September 1st at the Giardini della Biennale, three days after the opening of Le muse inquiete (The Disquieted Muses). When La Biennale di Venezia Meets History, which La Biennale presents on the 125th anniversary of its foundation.