Tagged #SocialSolidarity, we present our first round-up for this period of COVID-19 pandemic. We hope you will find them useful. If you are a film buff, don't miss the treasure trove of film archives from Africa included in this round-up. These 'rare to find' films were the works of modern filmmakers from the continent produced mostly during the post-independence era. And if you are an artist in Nigeria or South Africa, you could benefit from the COVID-19 relief funds news and announcement below. 
From one 'small' support initiative to another, we will make it through this uncertain time.
Sign up for our newsletter to receive the next round-up.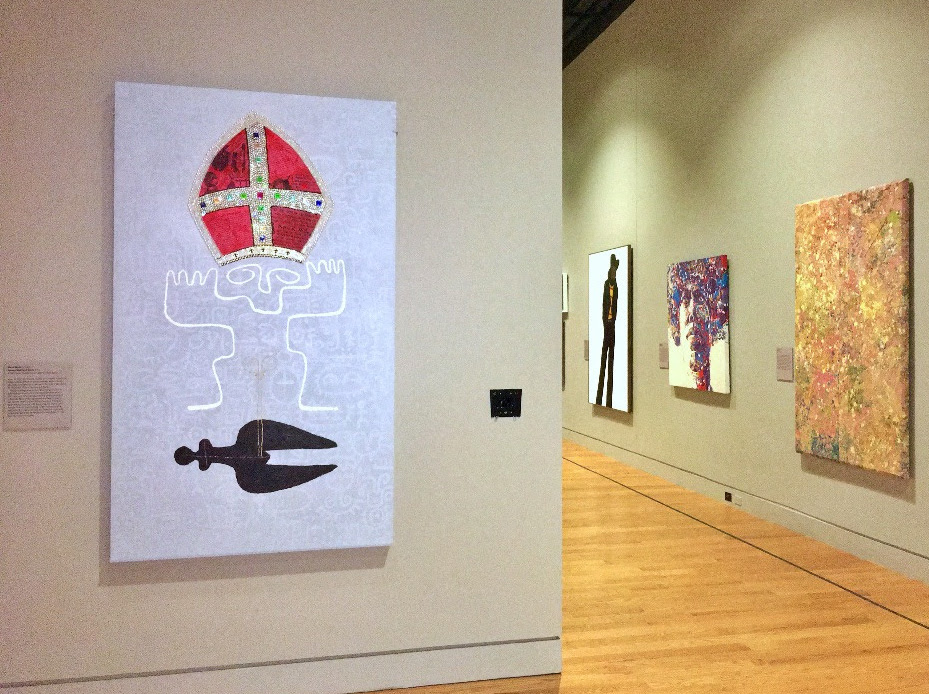 A Painting by Nigerian Artist, Victor Ekpuk, Acquired by a Smithsonian Museum 
The Victor Ekpuk Studio recently announced the acquisition of the painting, "Union of Saint and Venus" (2012) by the Smithsonian National Museum of African American History and Culture. The piece is part of an on-going body of work by the artist titled "Slave Narratives", exploring the history of Trans-Atlantic and Trans-Saharan slave trades. "Union of Saint and Venus" is currently displayed on the 4th floor of the museum, at the Visual Art Gallery, to be on view to visitors when the museum reopens.
Arthouse Contemporary Launches Online Charity Auction to Support Global Shapers Initiative on COVID-19 in Lagos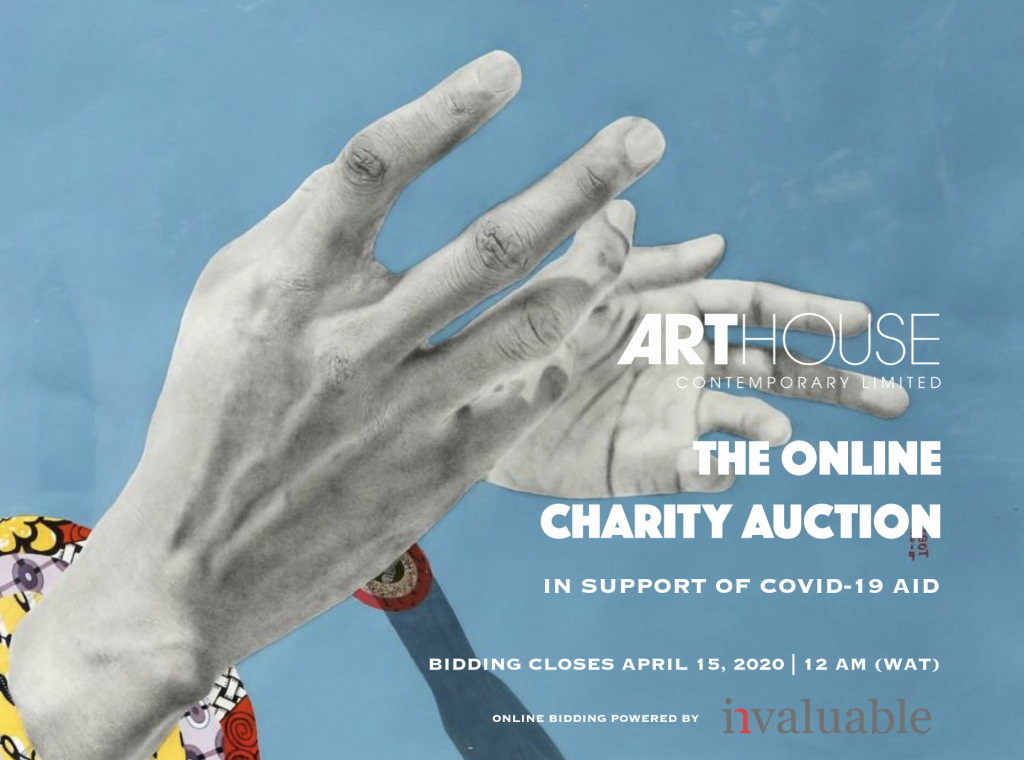 Arthouse Contemporary has launched an online charity auction with some works from the Affordable Art Auction which took place in March. The online auction lends support to COVID-19 initiatives by Shapers Lagos, a non-profit organisation and the Lagos Hub of Global Shapers (World Economic Forum). Shapers Lagos is raising funds for medical relief and projects that will curb the spread of the novel virus. The auction is ongoing until April 15, 2020, on Invaluable.com. Buyer's premium from sold works will be donated to Shapers Lagos COVID-19 projects. To participate and support, see details here.
South Africa Announces Relief Fund for Art Practitioners
Last week, South Africa's Department for Sport, Arts and Culture (DSAC) announced a relief fund of 150 million ZAR ($8.54 million) to support the subsistence of art practitioners and athletes during the coronavirus crisis. For artists and cultural producers, support will be given to organisers whose events were cancelled due to the contagion outbreak. The exact amount for compensation will be subject to available resources. Read more here.
The Nlele Institute Disburses N450,000 to Support Artists Amidst COVID-19 Crisis
The Nlele Institute, through the 'Nlele Institute Corona Virus Artists Emergency Support', will give N5,000 each to 90 artists to assist during the lockdown in Nigeria. Funds will be given to only those who respond to this call, and they will be verified to ensure they are artists and the genuineness of their need for the fund. Interested artists should contact TNI via this email artists.liaison@tniacp.org.ng.
Ibrahim Mahama and Theaster Gates' "Encounter" at K11 Musea in Hong Kong
K11, in collaboration with White Cube, presents a twofold exhibition titled "Encounter" featuring the work of Ghanaian artist Ibrahim Mahama and African American artist Theaster Gates. Together, these artists explore the encounter between materials and culture. The exhibition is currently showing at K11 Musea until May 31, 2020. See details here.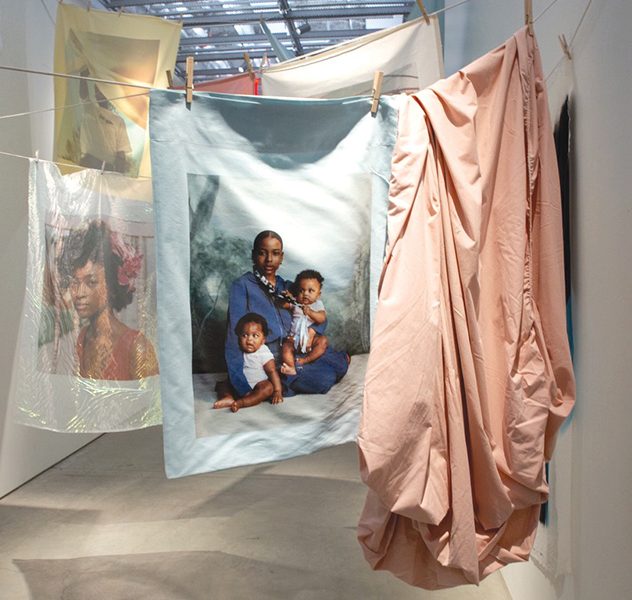 Tyler Mitchell's "I Can Make You Feel Good" at International Center of Photography, New York
 In a striking work titled "Laundry Line" at his first U.S Museum exhibition, "I Can Make You Feel Good", showing at the International Center of Photography (ICP) in New York until mid-May, Tyler Mitchell presents a new work in fabric featuring portraits of models, influencers and friends printed using dye-sublimation process. The exhibition also features life-size photographic prints and video installation in which he crowdsourced stories from his social media accounts, receiving voice notes from followers located around the world from Nigeria to the Caribbean. Read more here.
Explore a Treasure Trove of African Cinema Curated by the Culture Art Society
A common complaint during this lockdown is boredom. Bored with conventional films and want to take crash courses in African film history or you simply want to explore unique films produced by Africans? The Culture Art Society has compiled a list of film resources you can access at no cost. Feel free to dive in here.
Hyperallergic Suggests 2,500 Museums to Visit Virtually
While most events and exhibitions may have closed or cancelled at this time, there are many museums and galleries now offering virtual tours and online collections on the Google Arts & Culture page. The collections come from some of the big league names in the global art scene such as Tate Modern, Museum of Modern Art, British Museum London, Whitney Museum and many more. You can learn more here.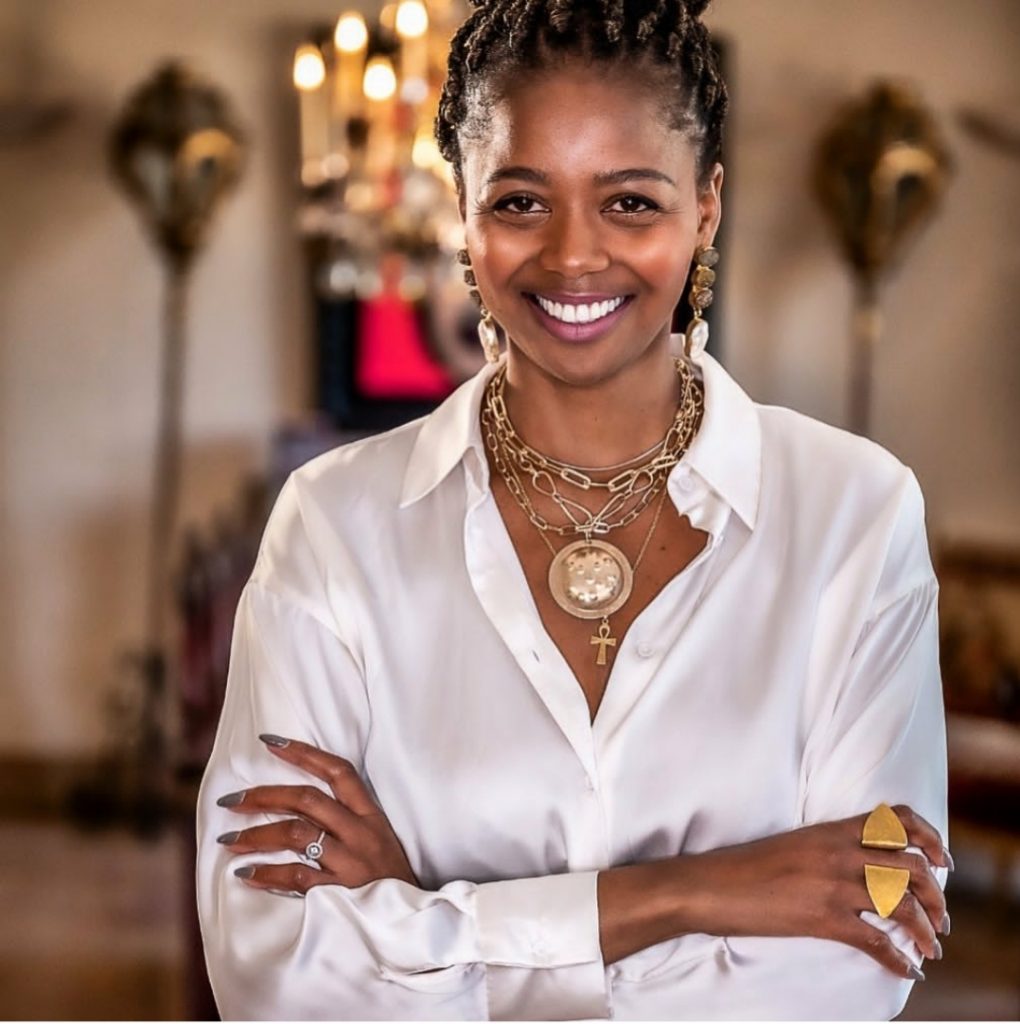 'Women in Art We Admire' on @tsaartmagazine
In March, a month dedicated to celebrating women globally, TSA Art Magazine shared the profiles and works by women working in the arts field admired by some of its contributors. Among those featured were Sandra Obiago, Wangechi Mutu, Marcellina Akpojotor and Nomaza Nongqunga Coupez. See the posts and why they were nominated on our page.
A Celebration of Legacies: Manu Dibango, David Driskell and Bill Withers
The art and music worlds have lost some crucial artists in recent days. These are individuals who have significantly contributed to the elevation of art and music in Black art culture. Rather than dwell on their sad and painful departure, we reflect briefly on their works and celebrate the legacy left behind. 
Emmanuel N'Djoke Dibango (b. Dec 13. 1933), popularly known as Manu Dibango, and nicknamed 'Pappy Grove' was a renowned saxophonist and jazz artist, whose work inspired some of the world's greatest artists, including Herbie Hancock, Kool and the Gang, and Michael Jackson. He also worked in collaboration with acclaimed artistes King Sunny Ade, and Sly and Robbie. In the late 1960s, he came up with his own unique sound syncing jazz, soul and funk with Cameroonian rhythms. Resident in France, he died at 86 after contracting the coronavirus.
David Driskell (b. June 7, 1931) is an artist, art historian, collector and author known for his advocacy role in African American art. As an artist, he was best known for the work "Behold Thy Son" (1956). He served on the art faculties of several historically black colleges including the University of Maryland. The university's Center for the Study of the Visual Arts and Culture of Africans and the African Diaspora would later be founded in 2001 and named in his honour. He has authored seven books on African American art and has received ten honourary doctoral degrees in recognition for his work. Driskell passed away at 88, from coronavirus attack complications. 
Bill Withers (July 4, 1938), was known for his hit songs "Ain't No Sunshine', 'Lean on Me', 'Lovely Day' amongst others. He began his music career at an age considered to be old, over 30 years. His first two albums each turned out hits that remain evergreen even after 50 years. Withers was inducted into the Rock & Roll Hall of Fame in 2015, and Stevie Wonder gave the induction speech. Withers passed away at 81 from a heart illness complication.