In celebration of the International Women's Day (IWD) in March, Gabonese artist Owanto, who is also a human rights activist, opened her solo exhibition titled "Flowers" at the Sakhile&Me gallery in Frankfurt, Germany. "Flowers", an extension and continuation of Owanto's work on Female Genital Mutilation/Cutting (known as FGM/C), has been previously shown at several venues including the Zeitz Museum of Contemporary Art Africa in Cape Town. The exhibition calls attention to the tradition and issues around FGM/C still existing today in some countries in Africa, Southeast Asia and the Middle East.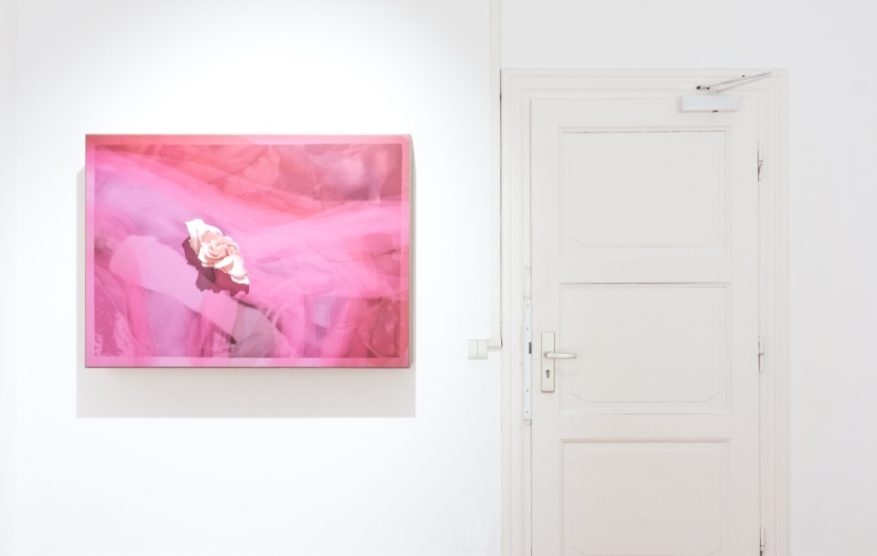 A crucial work by Owanto advocating the end of FGM/C, titled "One Thousand Voices" has also been presented at numerous locations that are not art centres and in partnership with local and international NGOs that are fighting to end violence against women. Most recently, "One Thousand Voices" was presented at the Women of the World Festival in London on IWD coinciding with the opening of "Flowers" in Frankfurt. An immersive sound piece, the work features audio recordings of FGM/C survivors sharing their experiences in one collective narrative and brings to light the complex issues surrounding FGM/C. "The mélange of voices, accents and languages derive from 33 countries in Africa, parts of the Middle East and Asia, and the ever-growing diaspora, and tackle the very taboos that often leave others silent", states the One Thousand Voices website.
FGM/C is an age-old ritual in some cultures that has been used to signify the important transition from childhood to womanhood. The cutting ceremony is carried out to curb sexual desire. It is described as "A procedure that involves partial or total removal of the external female genitalia, or other injuries to the female genital organs for non-medical reasons." The statistics on FGM states that more than 200 million girls and women alive today have been cut in 30 countries where FGM/C is concentrated, of which 44 million are under 15 years old. As it stands currently, more than 3 million girls are at risk for FGM/C annually. 
The works featured in "Flowers" were created from archival analogue photographs that were digitally blown-out and printed on aluminium. The images in the photographs are symbolic, portraying girls during FGM/C ceremonies. In presenting these works, Owanto shrouds the violation documented in the photos by removing sections deemed 'private' and covering them with delicate hand-crafted porcelain flowers. The flower is thus a symbolic cover for masking the identity of the young girls and hiding their loss.
Owanto's multidisciplinary practice spans 30 years of engaging with the notion of memory, both personal and collective, and exploring cross-cultural and trans-historical dialogues to interrogate the meaning of existence. Her current projects focus on the female condition, emancipation and the breaking of silence. Her work on these subjects reflects upon the psychological concept of resilience by exploring the notion of healing, repair and transformation. In 2009, Owanto represented the Republic of Gabon at the 53rd Venice Art Biennale.
The Sakhile&Me gallery, a relatively new space for contemporary art exhibitions and research in Germany, is co-founded by Sakhile Matlhare and Daniel Hagemeier. The gallery prioritises artists from the African continent and its diasporas. They have exhibited works by Zanele Muholi, Osi Audu, Nnenna Okore, Ghizlane Sahli's, and Eddy Kamuanga Ilunga among others.
"Flowers" by Owanto opened on March 8, 2020, and listed to be on view until May 2, 2020, but due to the current public health situation, Sakhile&Me is closed until April 20, 2020. The exhibition period may be extended to allow more visitors to the show when the gallery reopens. In the meantime, you can view some works from the exhibition below.