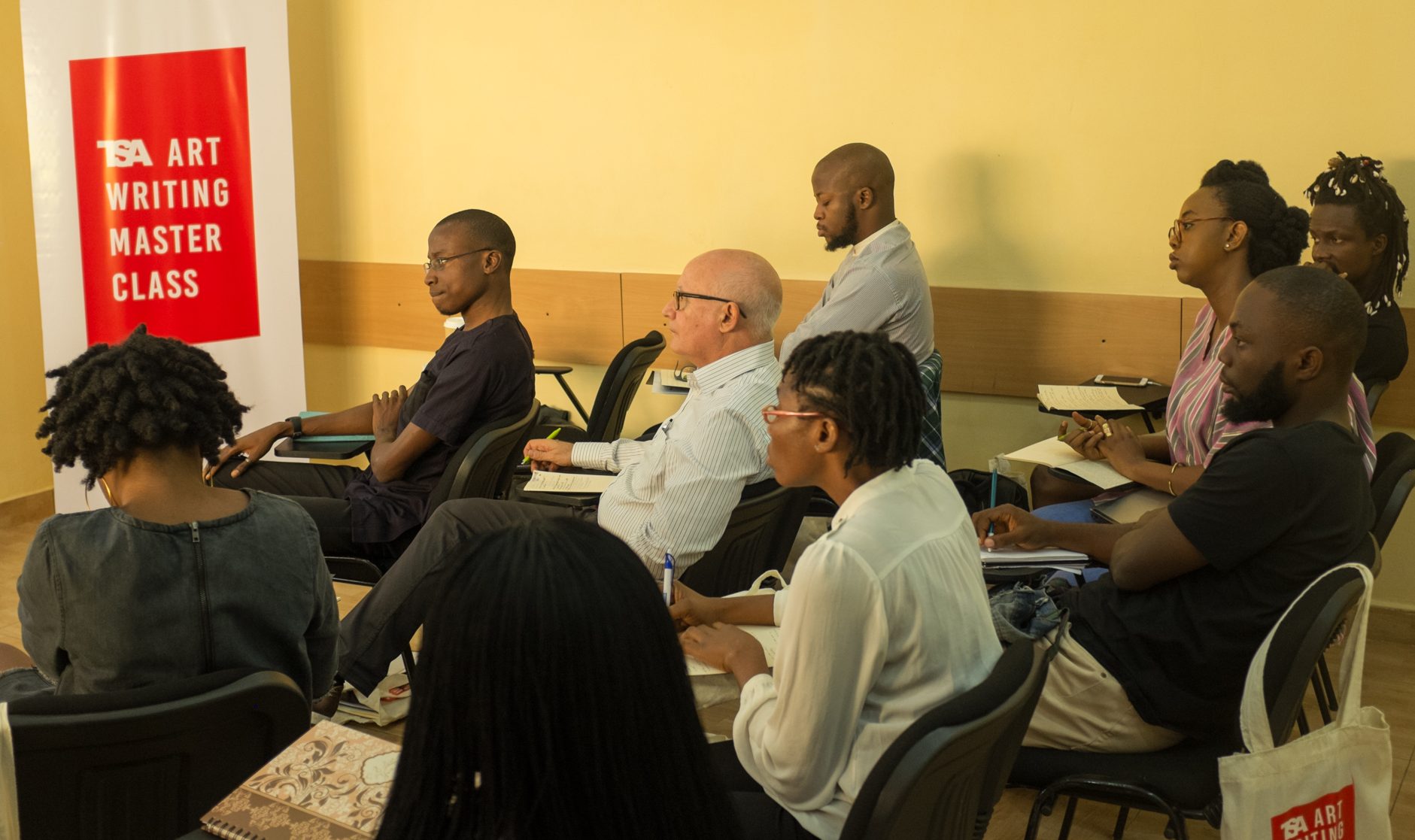 "Without being patronizing, I believe this was an amazing program," stated a participant in the anonymous feedback form filled after the TSA Art Writing Master Class with Professor Chika Okeke-Agulu in Lagos. 
The program received applications from significant candidates in the fields of art journalism and curatorial practice as well as enthusiasts in related fields, from which 15 participants were selected by an instituted external jury. Previously undisclosed, the jury, made up of distinguished professionals in the Nigeria art scene were Jumoke Sanwo, artist, curator and the director of Revolving Art Incubator and Jude Anogwih, artist, writer and curator. 
Organized by TSA Foundation, the first edition of TSA Art Writing Master Class took place from October 30th – November 3rd 2018 at the Ethnic Heritage Centre in Ikoyi. It was supported by the Goethe Institut, Nigeria and Hydrocarbon Advisors.
The Master Class also had the support of Celine Seror, director of publications at The Art Momentum, Modupeola Fadugba, an artist from Nigeria, Hakeem Adedeji, a collector and patron of the arts, and the lead facilitator, Chika Okeke-Agulu. They granted tuition support to outstanding male and female applicants, and applicants from specific geographical locations. Recipients of the support include Adekemi Kudehinbu (Lagos), Ayò Akínwándé (Lagos), Chinelo Chikelu (Abuja) and Mamadou Diallo (Dakar). 
Participants found the program productive and relevant. It was an unusual opportunity to learn about key voices in modern and contemporary Nigerian art, essential techniques of critical writing and making compelling arguments. The 5-day engagement included studying different approaches to art critique, writing exercises, exhibition visits, discussions and analysis.
Words and phrases such as 'deep looking', 'precise language', 'fact checking', 'compelling writing', 'lucidity' and 'visual literacy', emphasized throughout the program, will not be forgotten by the participants any time soon. 
See the Master Class highlights in pictures.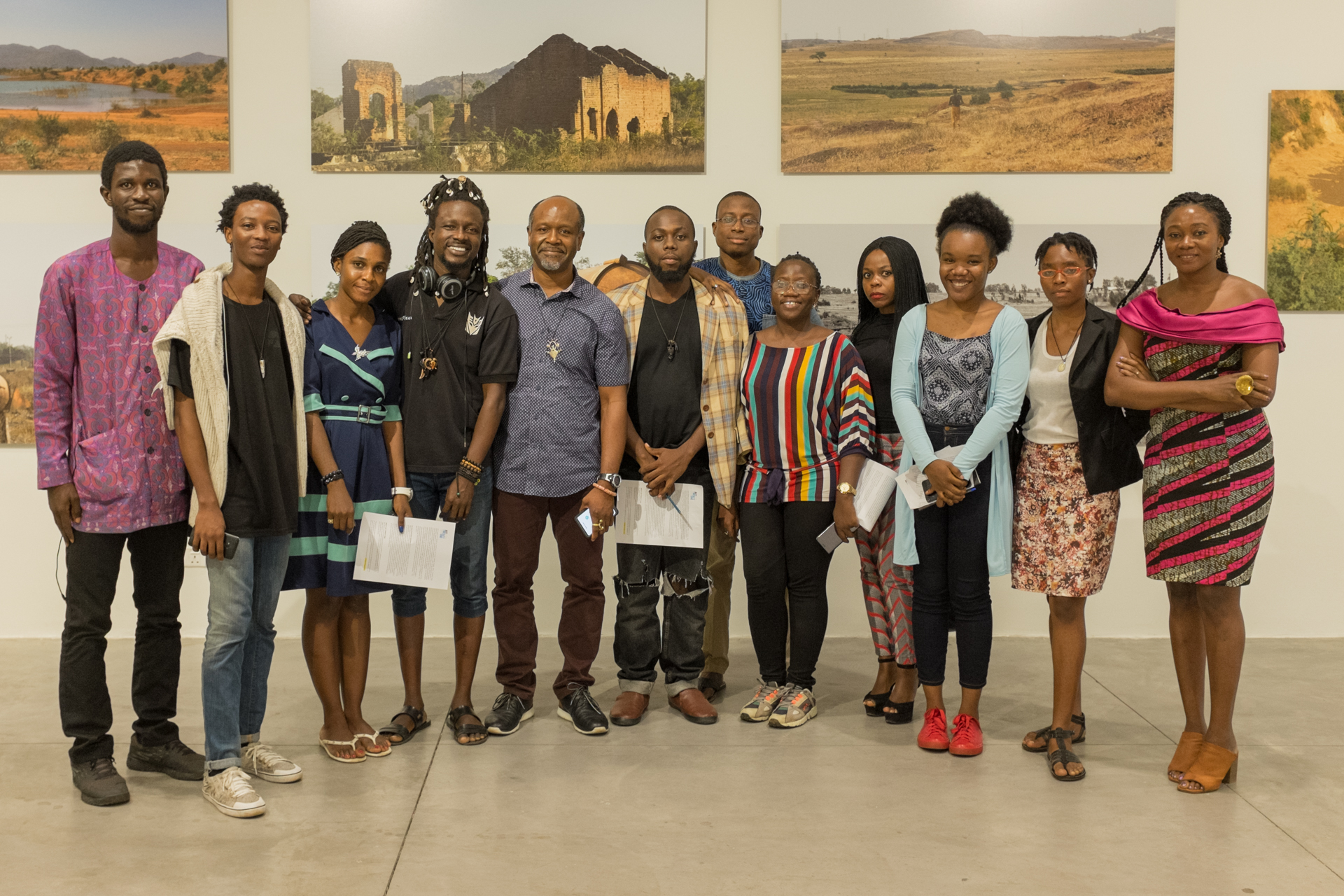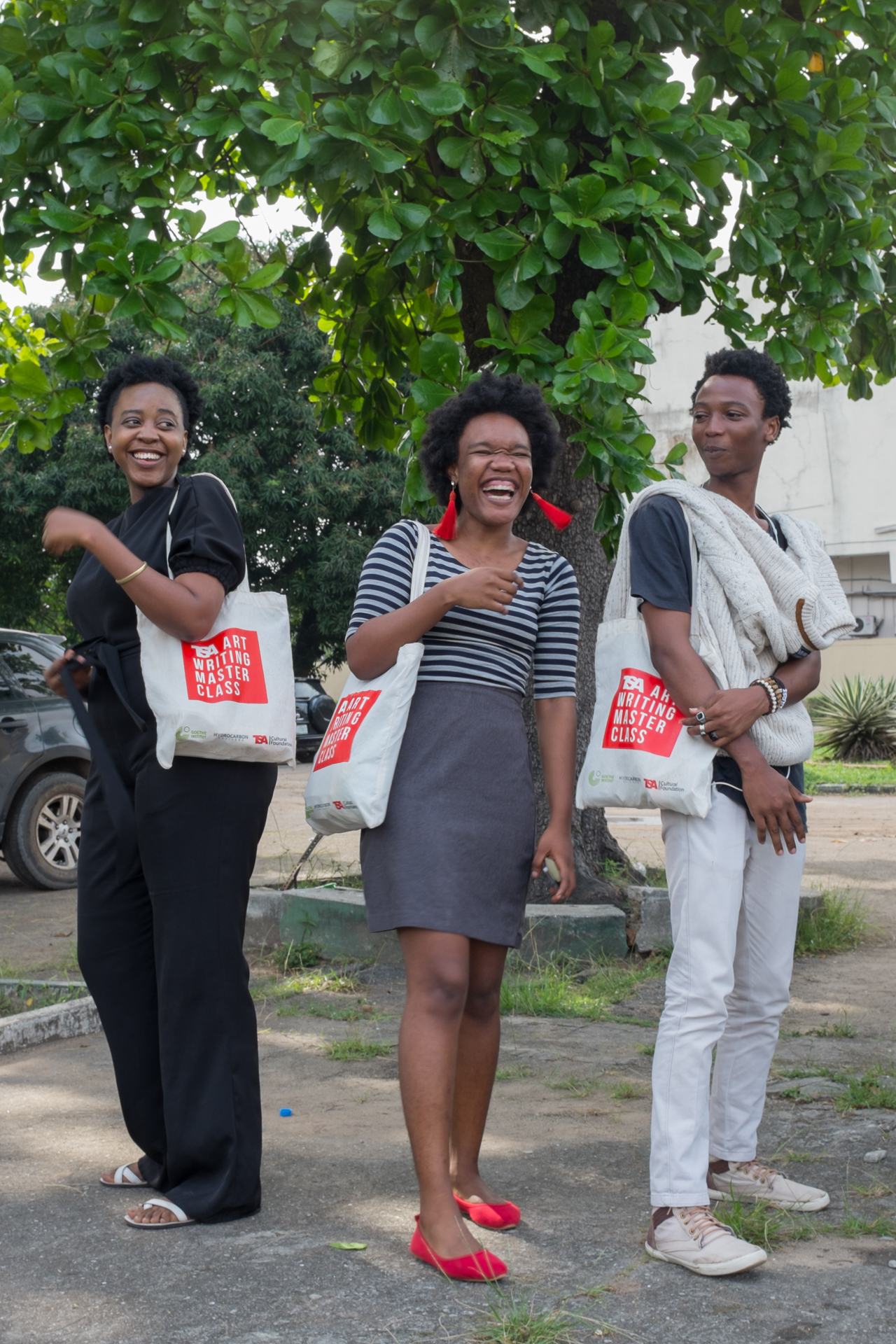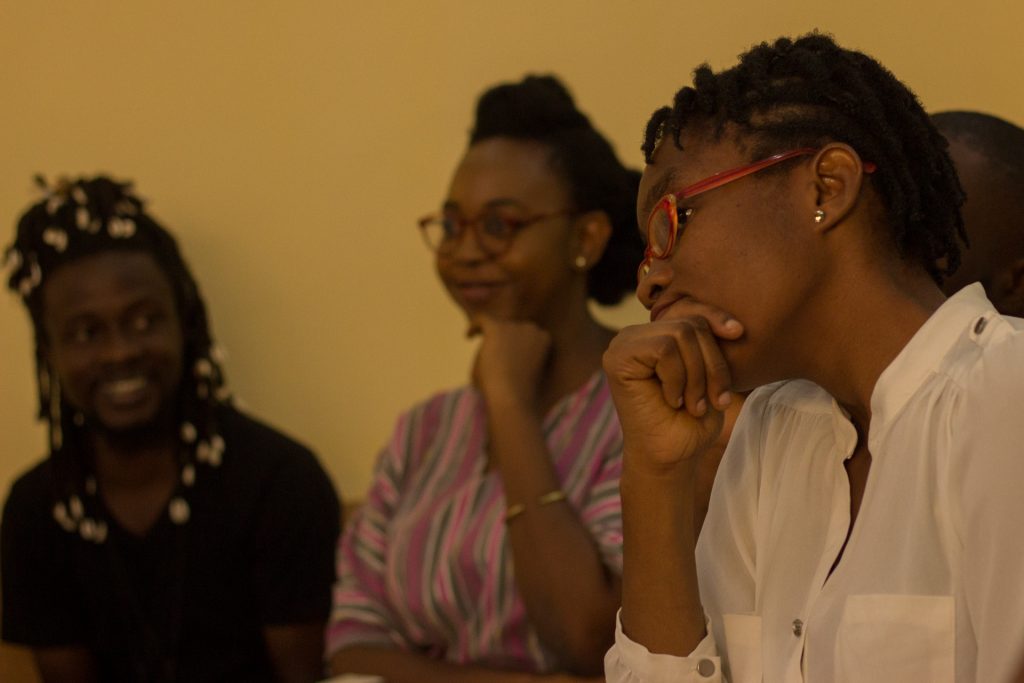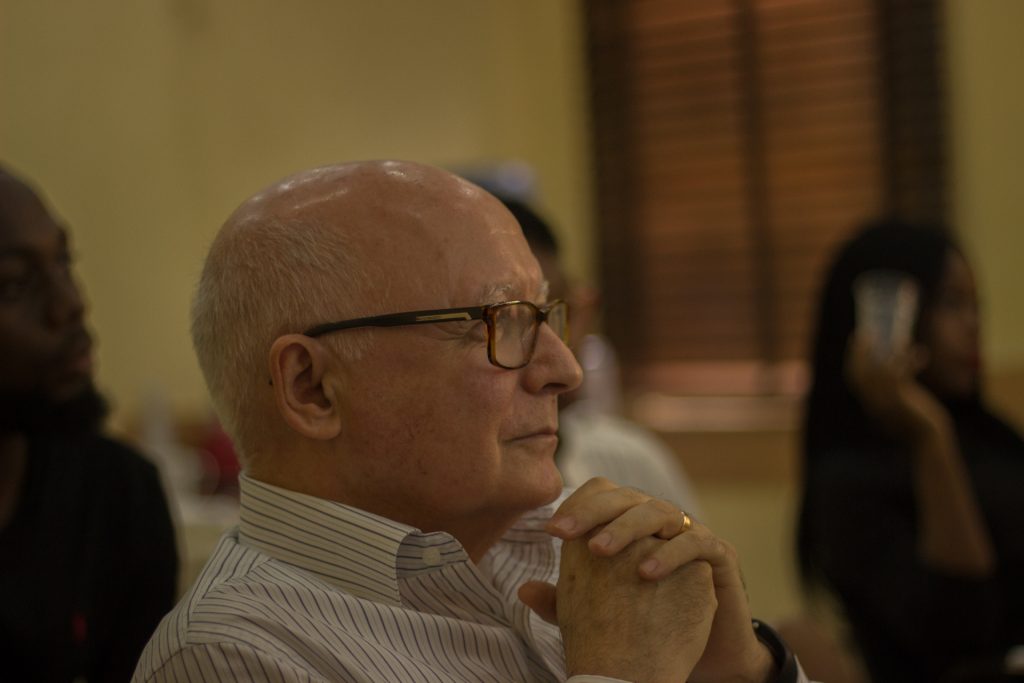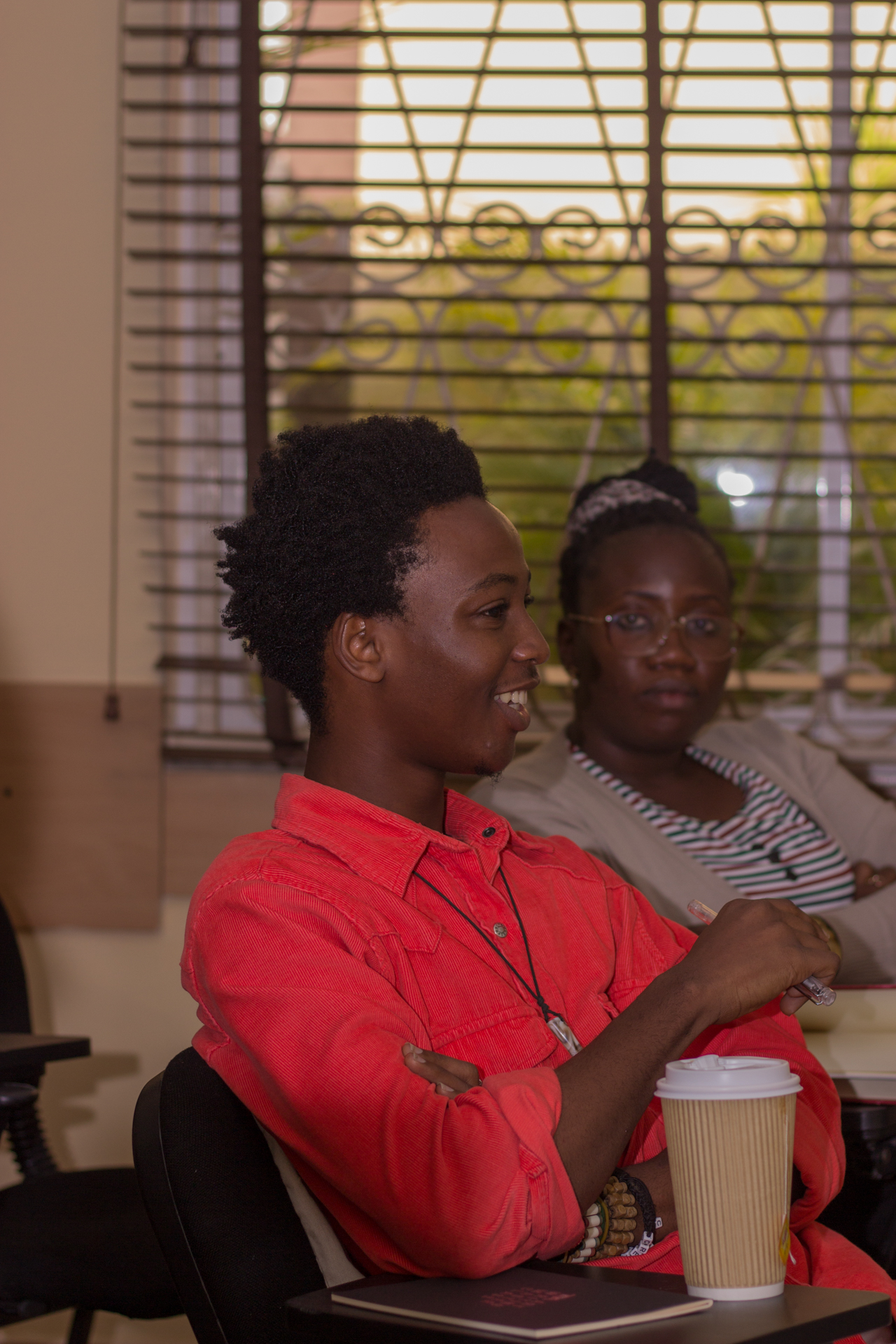 Photographs by IfeOluwa Nihinlola. Copyright The Sole Adventurer.