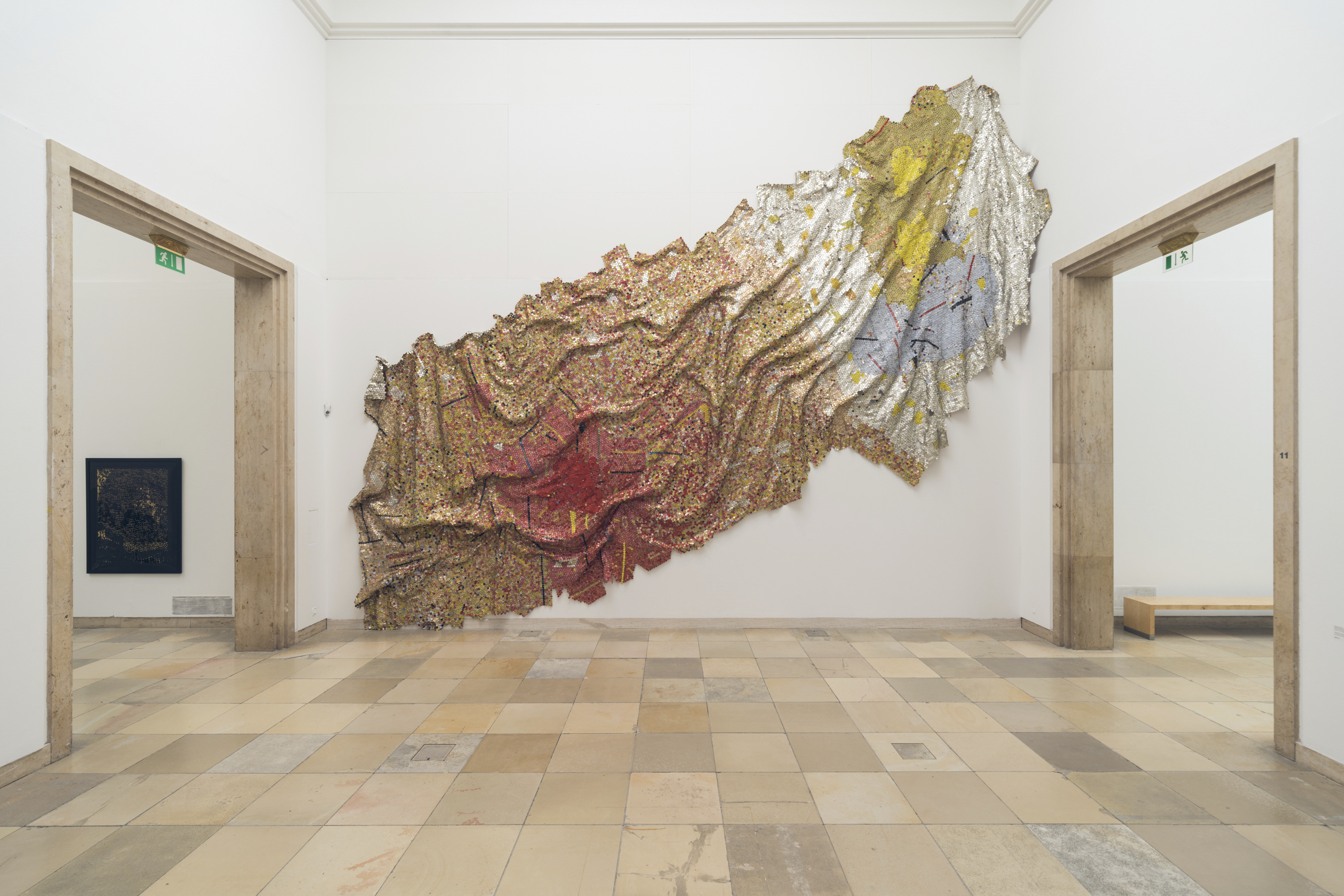 On March 8, 2019, Haus der Kunst opened Triumphant Scale, the largest survey of works by El Anatsui – the first ever in Europe – one of Africa's most renowned living artists. Curated by Okwui Enwezor, Chika Okeke-Agulu and Damian Lentini (assistant curator), the exhibition occupies the entire East Wing of the museum and comprises major works spanning five decades of the artist's practice including his famous bottle-cap tapestry and lesser-known works such as wood sculptures, wall reliefs, drawings, prints, and sketches. 
Highlights at the exhibition include site-specific installations inspired by the museum's monumental architecture. Anatsui created three works specifically for Triumphant Scale: "Logoligi Logarithm", "Rising Sea", and "Second Wave" which is installed on the building's façade. "Second Wave" is Anatsui's largest work till date. It is about 110 meters long with 22 panels, all connected by bridge elements. Commenting on the title of the work, Enwezor pointed out that the artist was referencing the permanent wave of the Eisbach – an artificial stream that runs through the biggest park in Munich, which is where the museum is located.
The exhibition reveals a tireless preoccupation with the question of how a contemporary sculptural concept can be developed from the rich plastic innovations of classical and traditional African art.
See some of the magnificent works on view at the exhibition.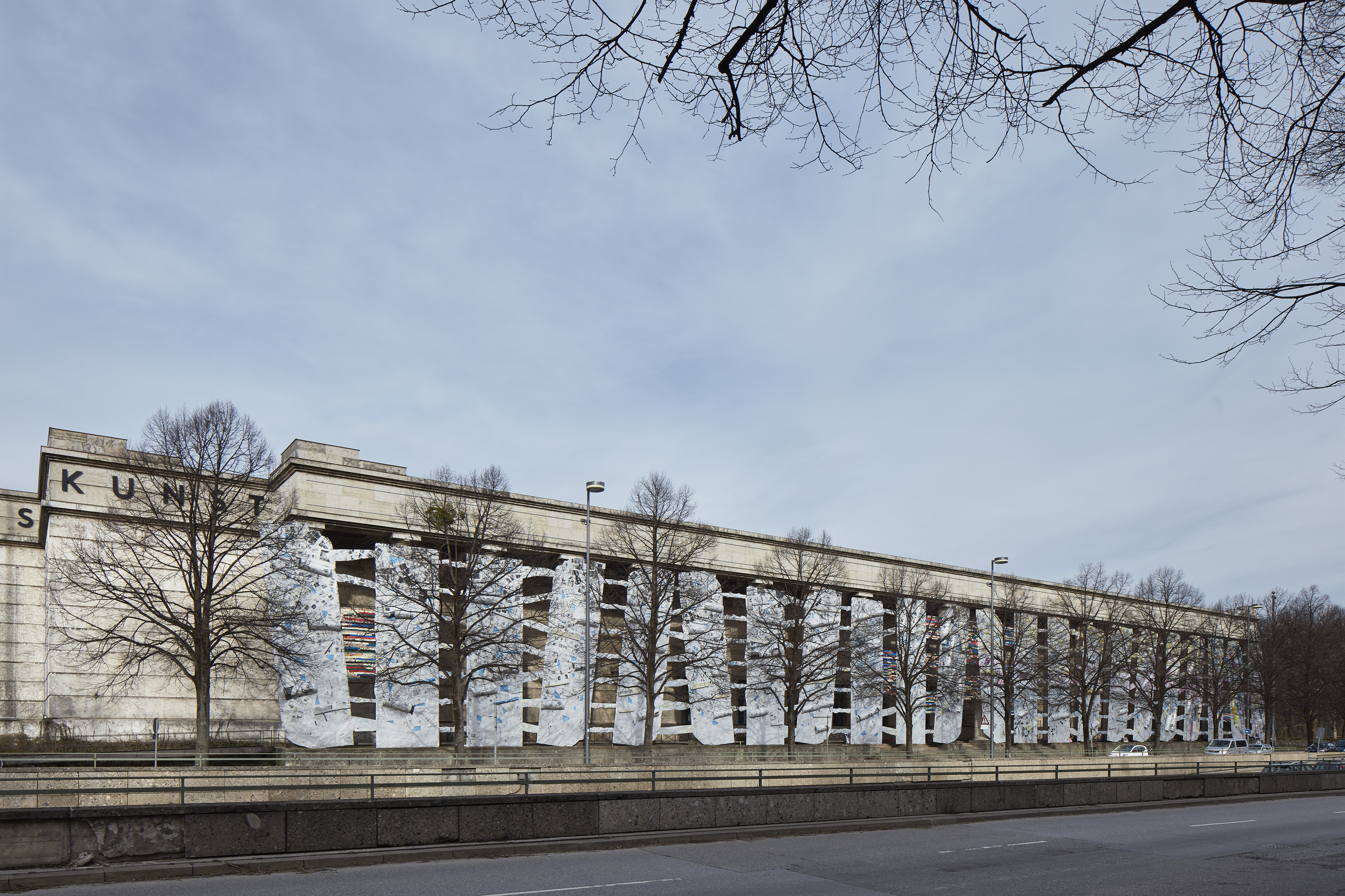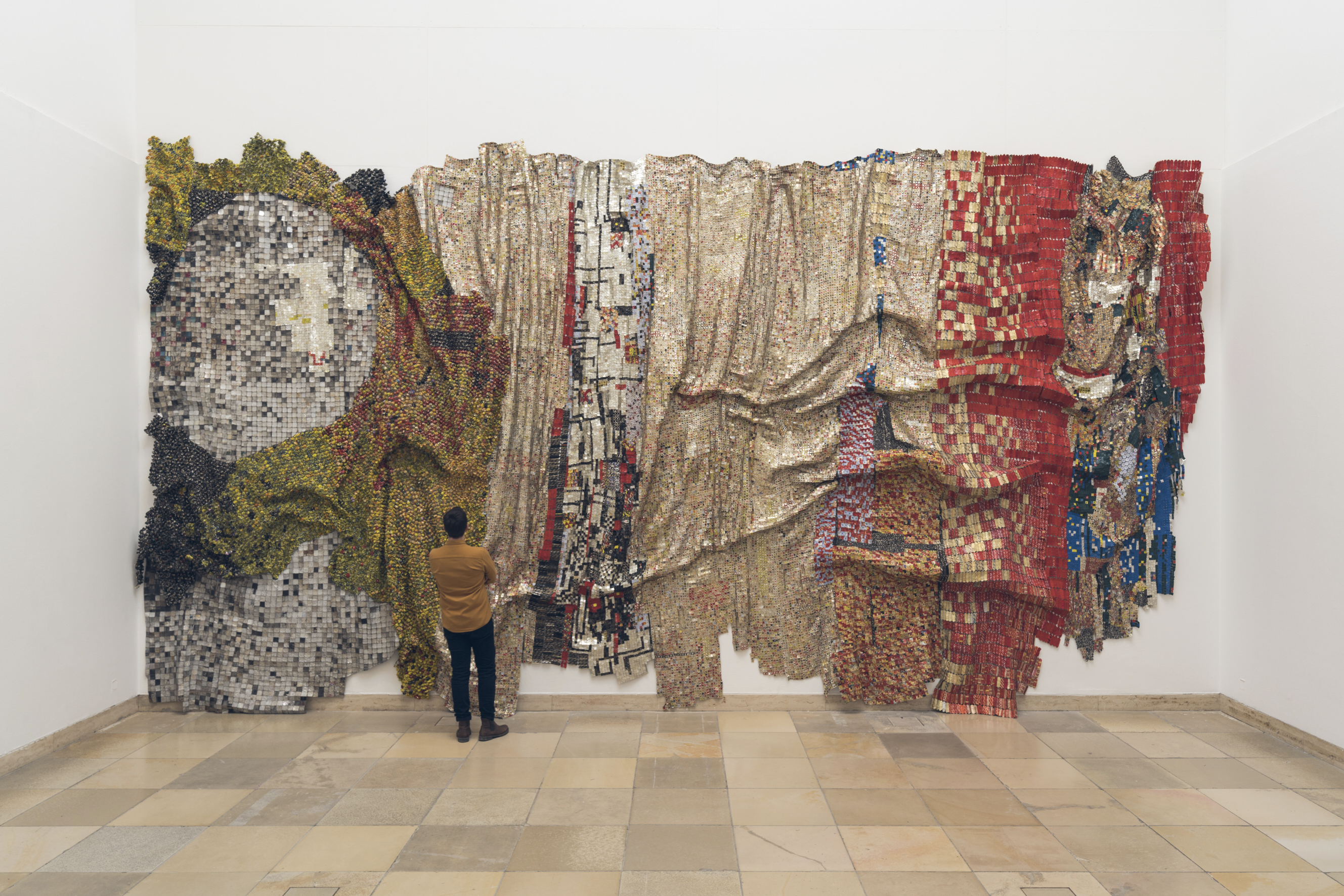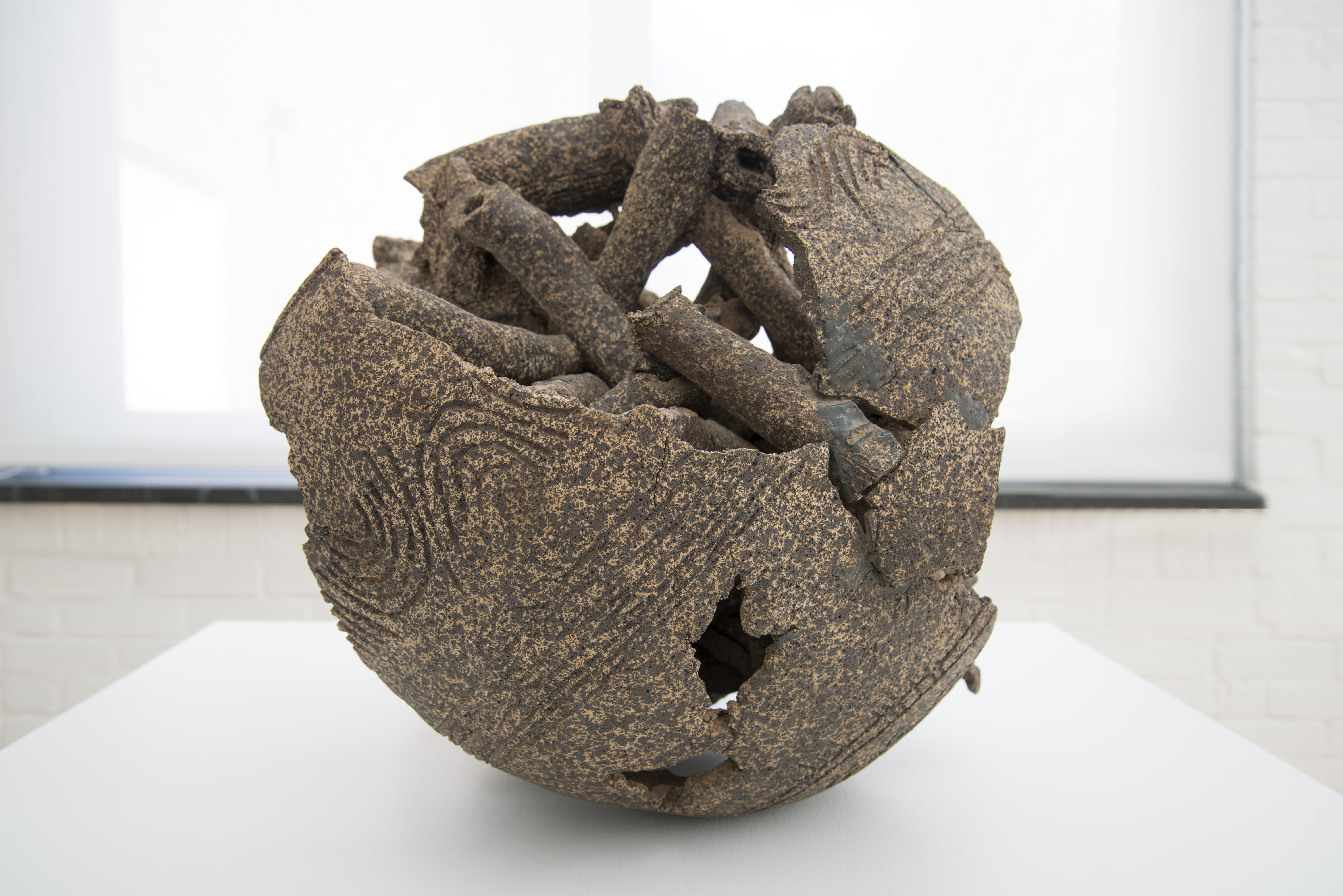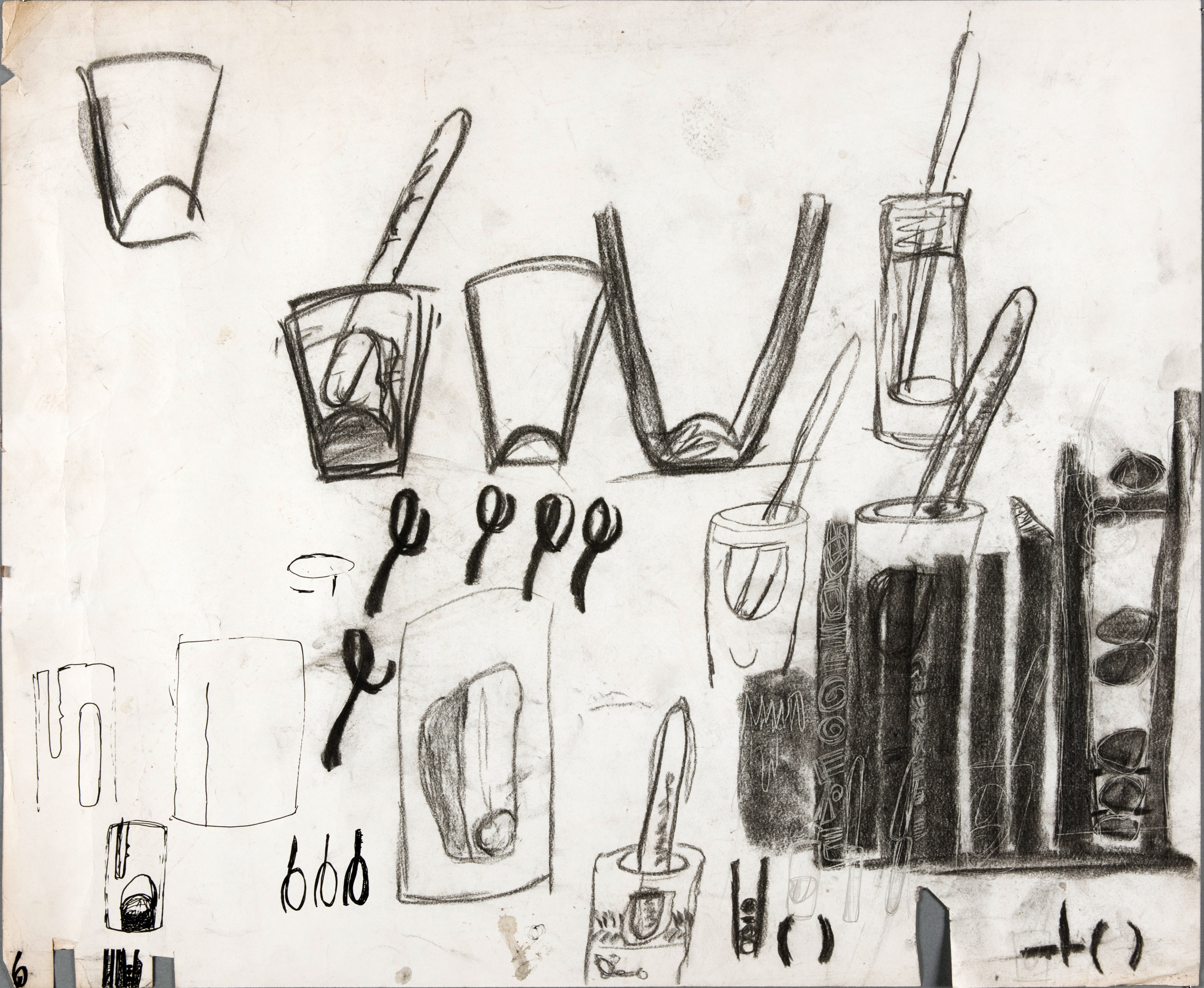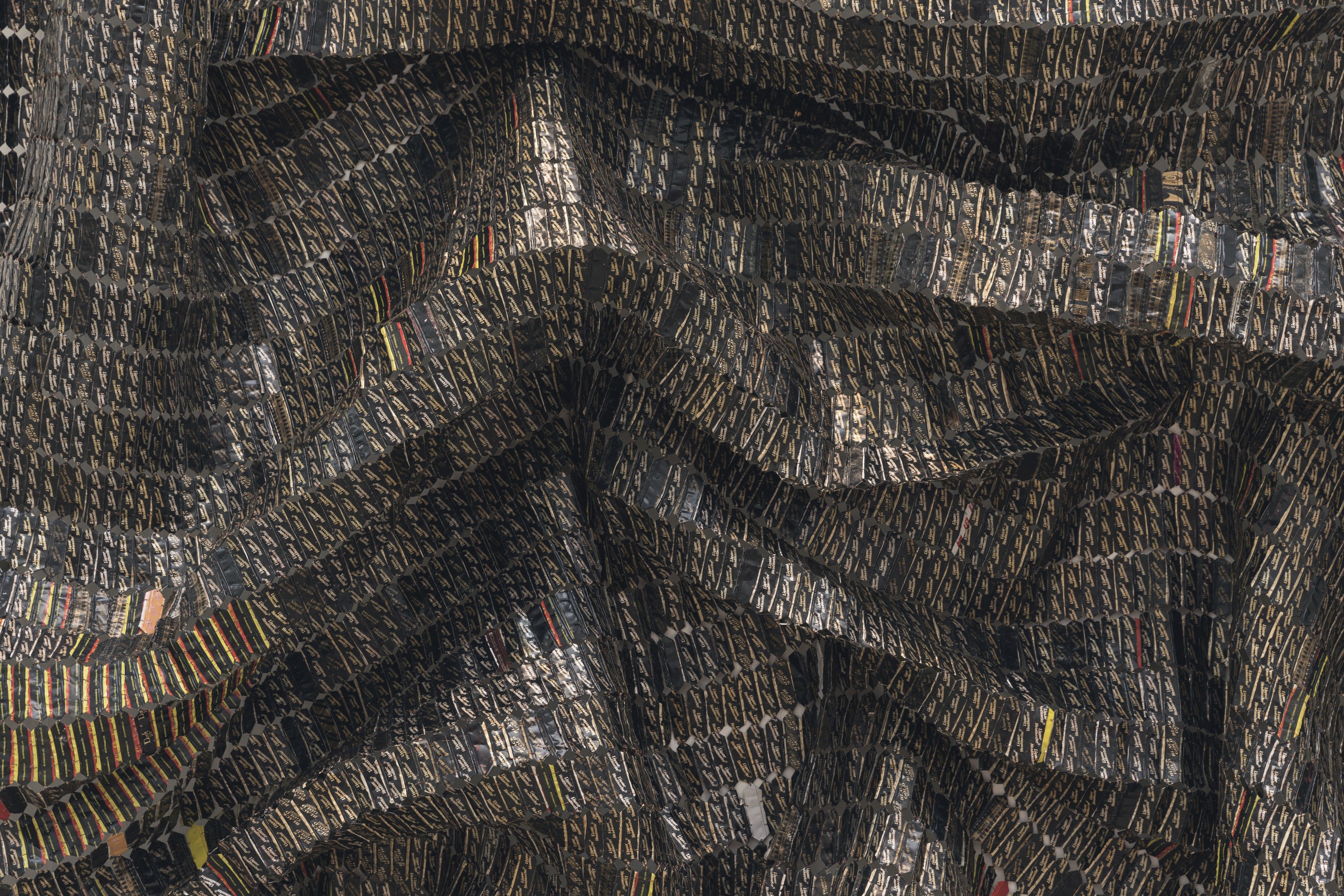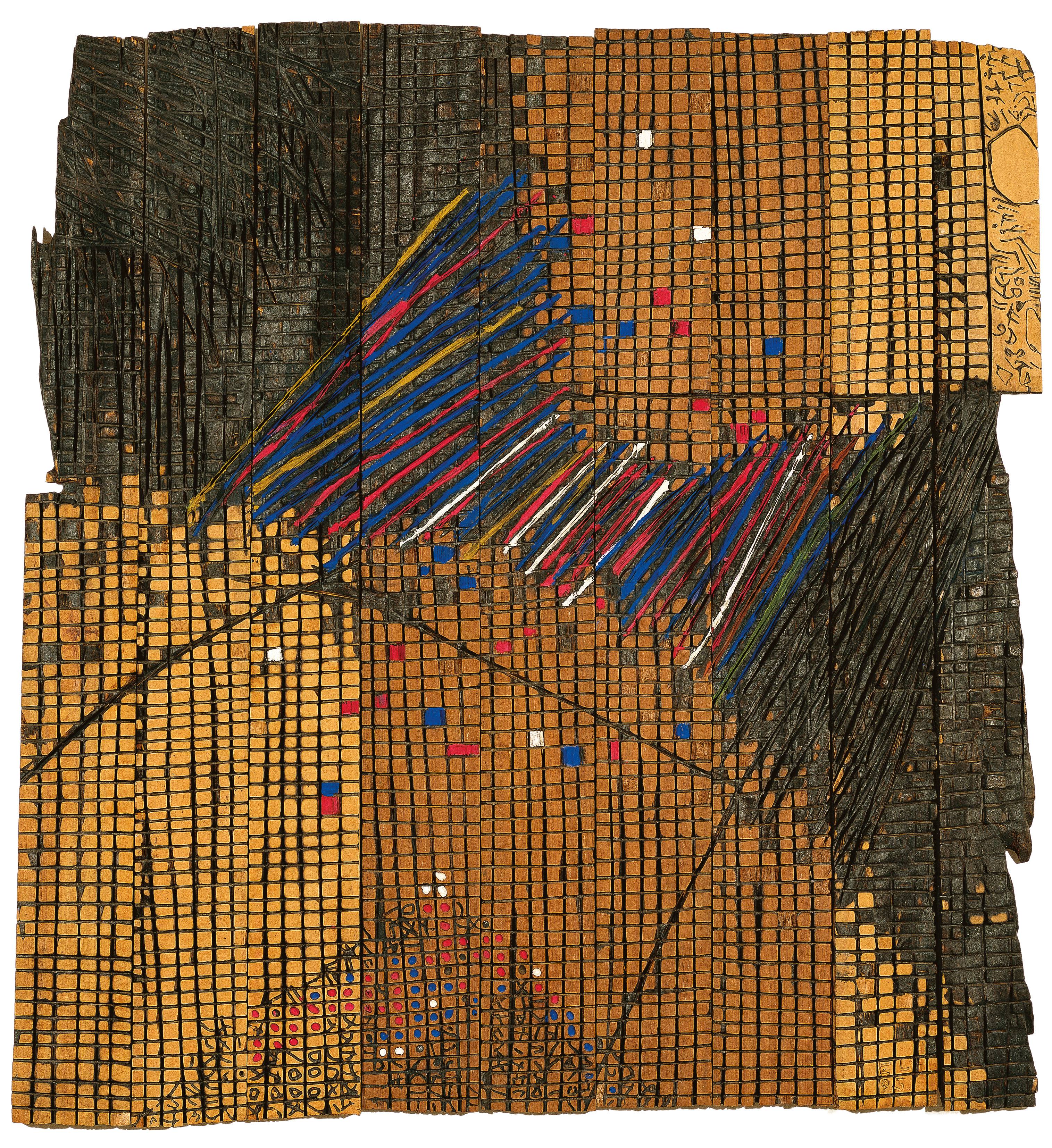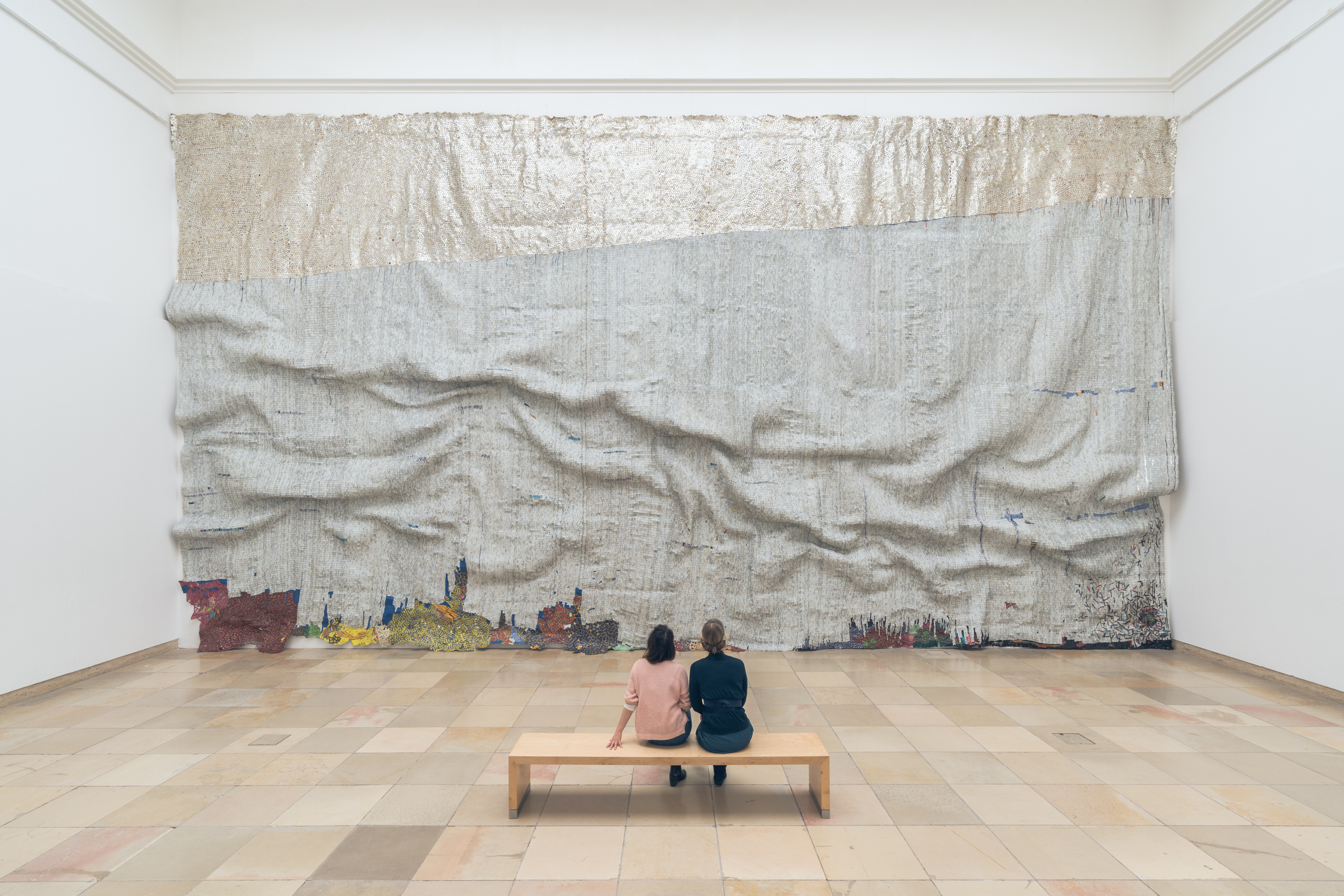 Triumphant Scale is on view until July 28, 2019.