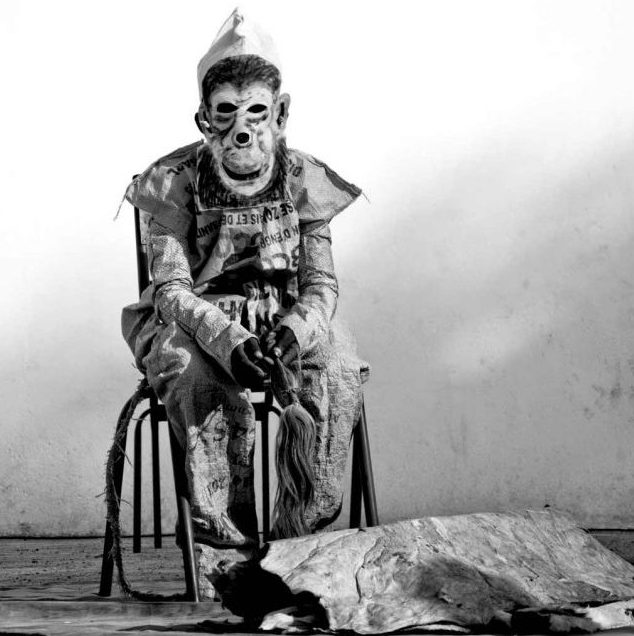 31 Project, a new artist representative in France dedicated to promoting African contemporary art, presents a solo exhibition of photography by Fatoumata Diabaté, titled "Objet / Homme / Animal".
"Objet /Homme/ Animal" is a selection of works from two photography series created between 2011 and 2015: "L'Homme en animal (Man as animal) and "L'Homme en objet (Man as object)". In these series, the artist explores oral tradition, beliefs, the question of transmission, and the roles they play in the structuring of the individual in Mali. She utilizes symbolic representation where the object and animal interrogate human relation to its environment. 
Fatoumata Diabaté (b. 1980) is a Malian photographer living and working between Montpellier and Bamako. Attracted by humanist and social portraiture, her works mainly feature women and young generations in Mali. Her works have been exhibited in Mali, France, and several other spaces including the Fondation Blachère (2012), Muséum national du Havre (2017), Hong museum of Chengdu, and Shuter art space, Guangzhou (2019).
TSA's contributor, Khadidiatou Cisse, who engaged Diabaté in a conversation recently, described her as a nostalgic soul and one of the most brilliant photographers of her generation. You can read the conversation here.
The exhibition will open on March 28 (6-9 pm) and will be on view till April 27, 2019. Location: 31 rue de Seine, 75006 Paris, France. 
For more information and enquiries about the artist or exhibition, visit www.31project.com