On October 16, 2020, the 31 Project space in Paris will welcome visitors to a solo exhibition by Kelani Abass titled "Ìrántí".
The works in this exhibition extend Abass' foray into the shared history and the relationship between man and machines. These works, reflecting his inquisitive mind, represent his enquiry into time across generations, featuring people from his community.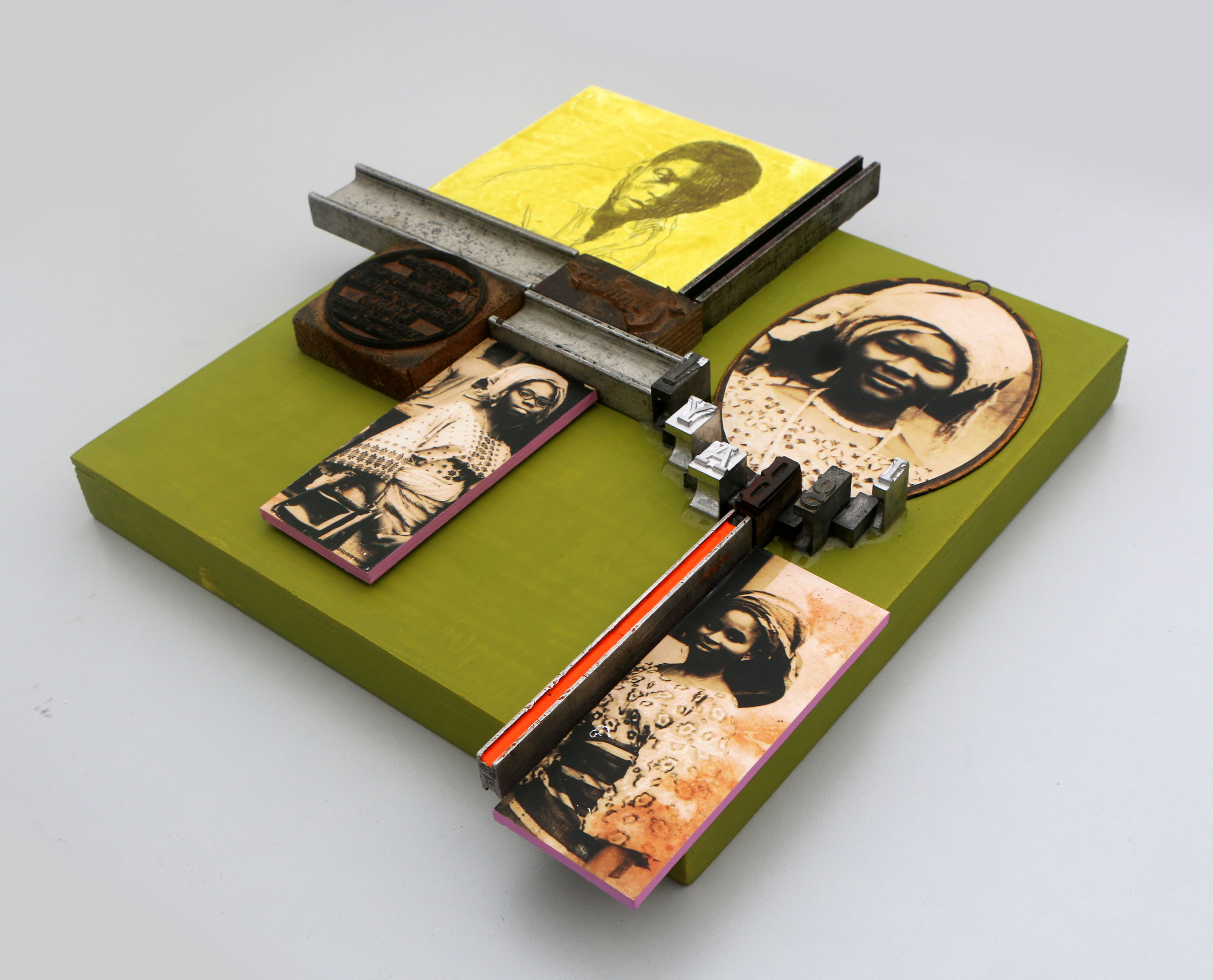 Abass, who lives and works in Lagos, Nigeria, explores the importance of heritage with his choice of materials and visuals from private archives, thus presenting a junction for the past and the present, as seen at his exhibition "[Re:] Entanglements, Contemporary Art and Colonial Archives" shown at the National Museum, Lagos in 2019.
Using old photographs – the product of a creative medium and an object of memory – as a starting point for the mixed media works in the exhibition, he explores the multiple possibilities that can be derived from an image captured by a camera. 
For his three-dimensional works, he combines vintage portraits, original or reproduced in painting, with found materials and items from private archives such as metallic letters and symbols sourced from his father's old printing press. By so doing, Abass explores the relationship between memory and archiving, which has also taken form in his recent figurative works where he recreates certain images encountered with time stamping tools. 
Abass trained at the Yaba College of Technology where he graduated with a distinction in Painting. He has exhibited in Nigeria and internationally, with some of his major exhibitions being "[Re:] Entanglements, Contemporary Art and Colonial Archives" at the National Museum, Lagos (2019) and "If I Could Save Time" at the Centre for Contemporary Arts in Lagos (2016). He has also featured in major art fairs including ART X Lagos (2018), 1-54 London (2018 & 2019), AKAA Paris (2019) and Art Paris (2020). 
"Ìrántí" is on view until November 21, 2020 at 31 rue de Seine, 75006 Paris.