Michael Armitage's first major solo exhibition in Germany titled "Paradise Edict" is currently on view at Haus der Kunst in Munich.  This exhibition presents large-scale works of oil paintings in which he combines East African and European motifs, drawing inspiration from political events, pop-culture, folklore and personal memories to yield mythically charged images. 
Curated by Anna Schneider, "Paradise Edict" combines four groups of work from 2014 till present: A group of animal paintings created in 2014, large-format landscape painting produced between 2015 – 2019, a collection representational of the human figure, and finally a group of paintings titled 'Kenyan Election Series', in which he portrays the controversial Kenyan parliamentary election and the accompanying unrest. Featured in the exhibition are film footages, sculptures from East Africa, ink drawings and watercolour on paper. 
Schneider asserts, "Those trained in Western art history will find Michael Armitage's paintings attractive and surprisingly familiar, experiencing a kind of déjà vu. The iconography of Titian, Francisco de Goya, Édouard Manet, Paul Gauguin, Vincent Van Gogh and Egon Schiele can be found in the works' compositional elements, motifs and color combinations." The artist's palette and symbolism are equally inspired by East African artists, to whom a separate room is dedicated as a kind of homage in the presentation.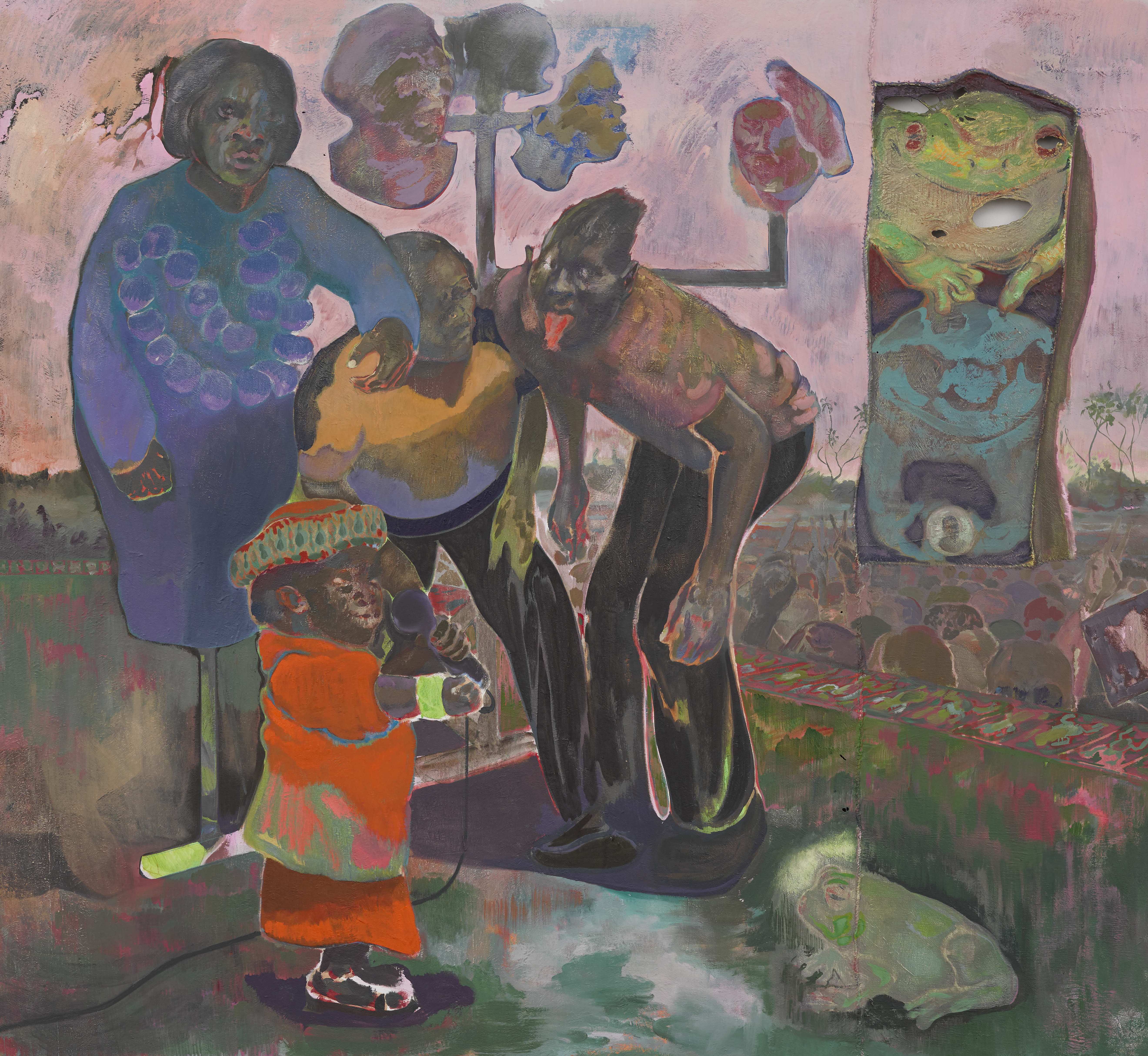 Armitage paints on lubugo, a cloth-like material which he discovered at a tourist stand in Nairobi in 2011. Lubugo is traditionally extracted from the bark of a Natal fig tree by the Baganda people of Southern Uganda. In working with this material, Armitage capitalizes on its form and texture, adopting the holes and stitches to be part of his painting.
In the essay "Reflections on the Kenyan Rally Series" by Imraan Coovadia, he writes, "Armitage's choice of lubugo bark cloth rather than canvas, with its European cultural associations, is an important aspect of his practice. The most significant cultural product of the Baganda people of southern Uganda, lubugo is made from the inner bark of the ficus tree ("Mutuba" in Swahili) and is historically employed in sacred contexts, including as a shroud for the dead. As the artist explains, the word "lubugo" in fact translates as "funeral cloth" or "shroud". The making of lubugo is an art, a way of producing textiles more ancient than weaving."
Michael Armitage, born 1984 in Kenya, currently lives in Nairobi and in London. His interests are predominantly the social and political issues facing contemporary global society. He completed his artistic training in London with a Bachelor of Art from Slade School of Art in 2007 and a Master of Arts from the Royal Academy in 2010. On August 31, 2020, Armitage received the Ruth-Baumgarte-Stiftung Art Award at Sprengel Museum in Hannover, Germany.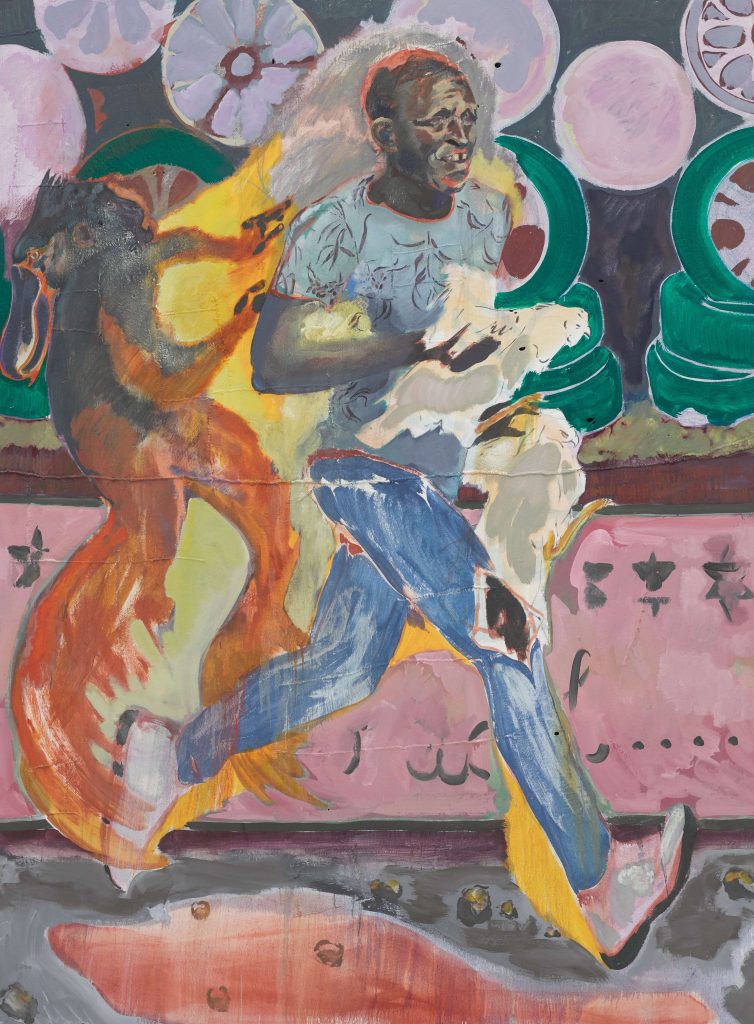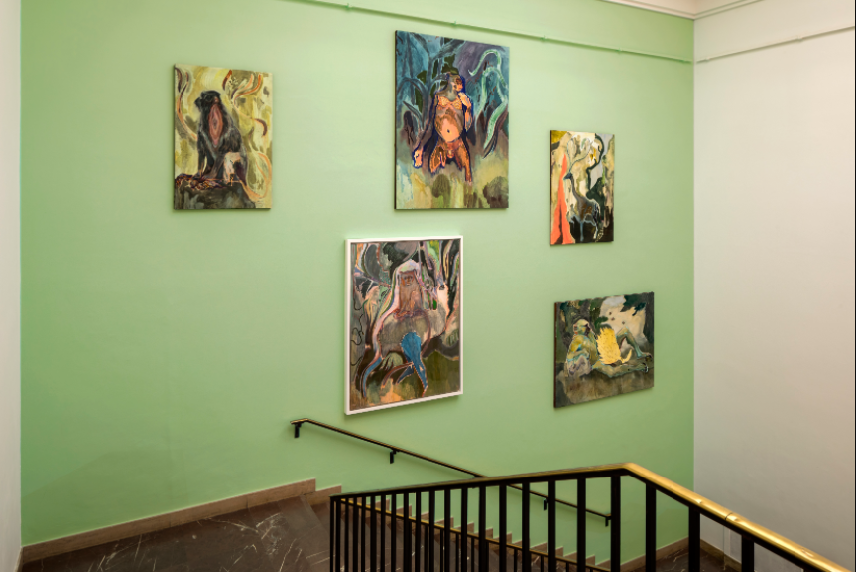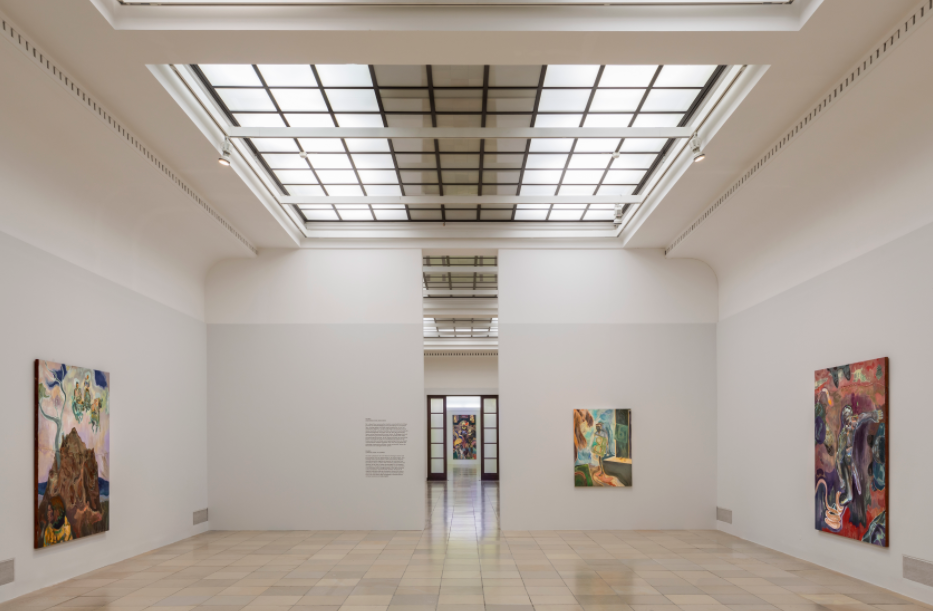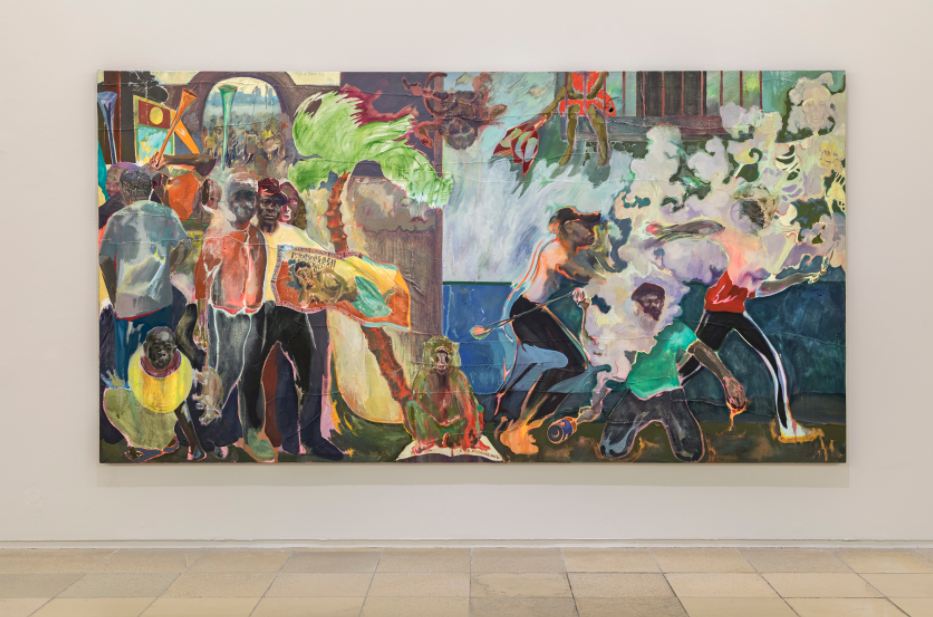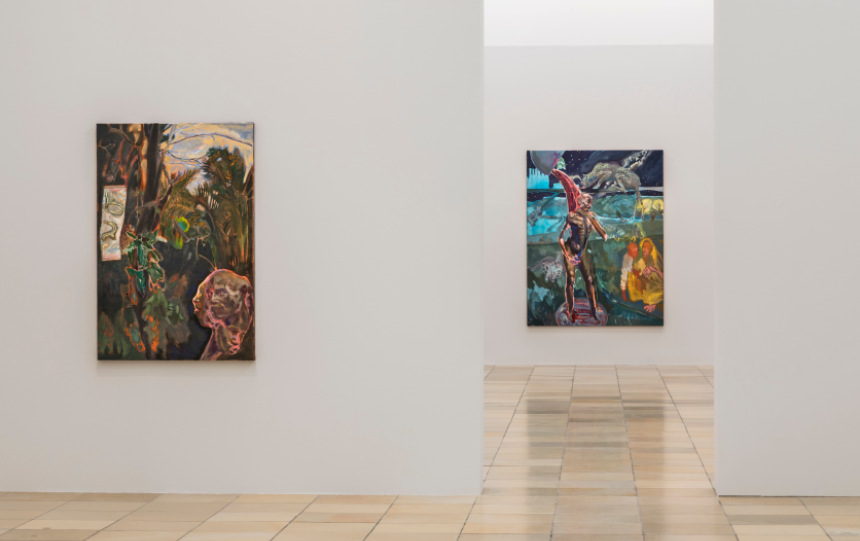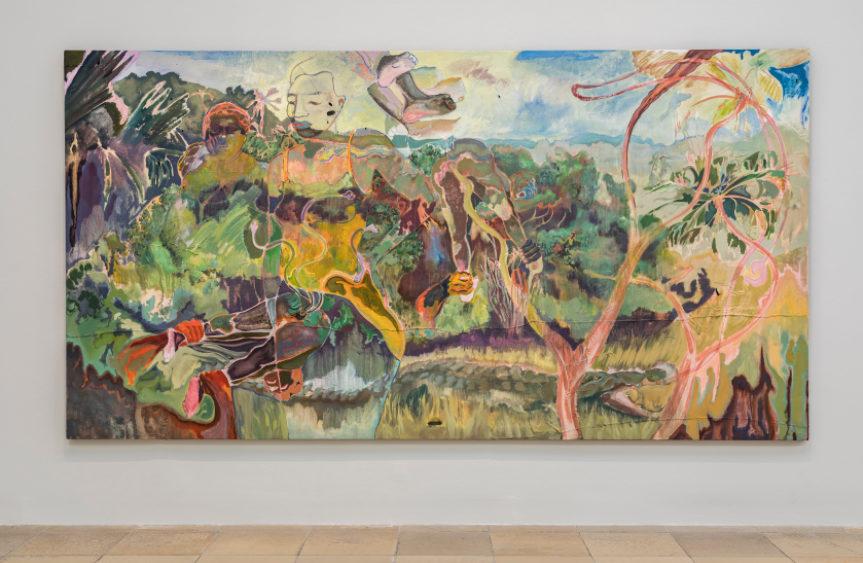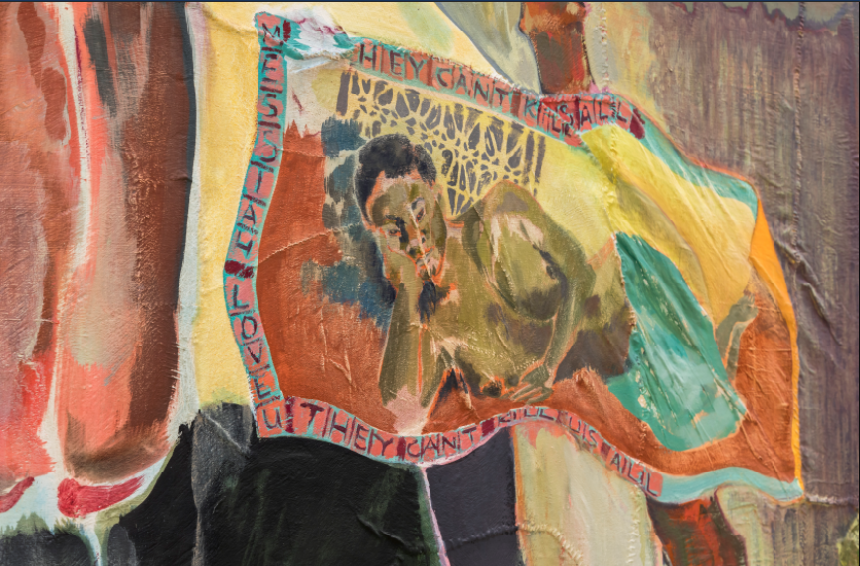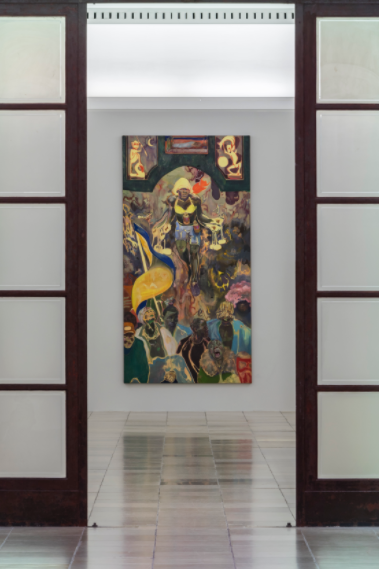 "Paradise Edict" will be on view until February 14, 2021.