At the start of the month, Nina Folkersma, the new director at Amsterdam Art, announced Amsterdam Art Week's program, a special edition replacing the annual art weekend originally scheduled for November. This announcement comes with excitement. The art scene is coming alive again, and more notably, it is giving increased attention to contemporary African artists.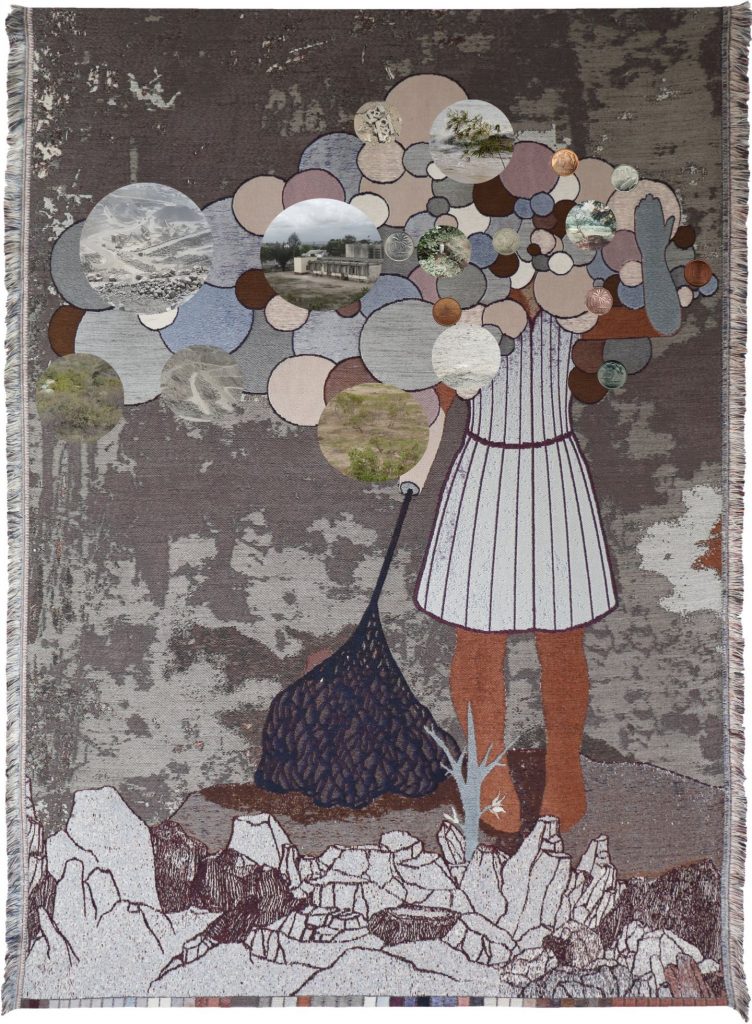 From June 17-27, 2021, thirty-two galleries, six museums, five artist residencies, and fourteen project spaces from Amsterdam and different cities worldwide will present a richly diverse program that promises to be exciting. The lineup offers a unique chance to explore and discover the city's art centres again, following a long period of lockdown. Some of the events and activities are available for virtual viewing for those away.
The ten-day program, richly curated to be robust and reflect a diverse art scene, includes exhibitions, book launch events, gallery tours, conversations, workshops, film screenings, and performances. We have highlighted the events featuring some of our favourites, including contemporary artists from Africa and the diaspora. 
Conversations & Meet the Artist 
Top on the list of conversations held during the festival is 'Locality and the International Status Quo' presented by Amsterdam Art and the Stedelijk Museum to debate international art practices. Speakers include Adam Szymczyk, Nina Folkersma, Otobong Nkanga and Charl Landvreugd. It will be streamed live on the Stedelijk Museum website on Saturday, 19 June. 
You can also follow the Nelson Mandela Monument conversation presented by CBK Zuidoost. The talk is centred on South African artist Mohau Modisakeng's monumental bronze sculpture series 'Unity in Diversity'. Modisakeng's idea for the series comes from the African concept of ubuntu, i.e. the profound sense that we are human only through the humanity of others. At the presentation, he will share the process and behind the scene ideas of the project. 
At ISO studios on the edge of the city, Cameroonian artist Em'kal Eyongakpa, who draws upon indigenous knowledge systems, ethnobotany, applied mycology, and technology, will talk about his work process. For the art week, he presents 'Untitled t-XII; untitled XIIbabhi- manyɛ p/ babhi-bawɛ t, (mbaŋ): a fragment of a larger immersive sonic sculptural installation Untitled Mba ŋ (2020–present)'. This presentation reflects his ongoing research into portals, crossings, ancient community preservation practices and water, in relation to movements from the Gulf of Guinea and beyond.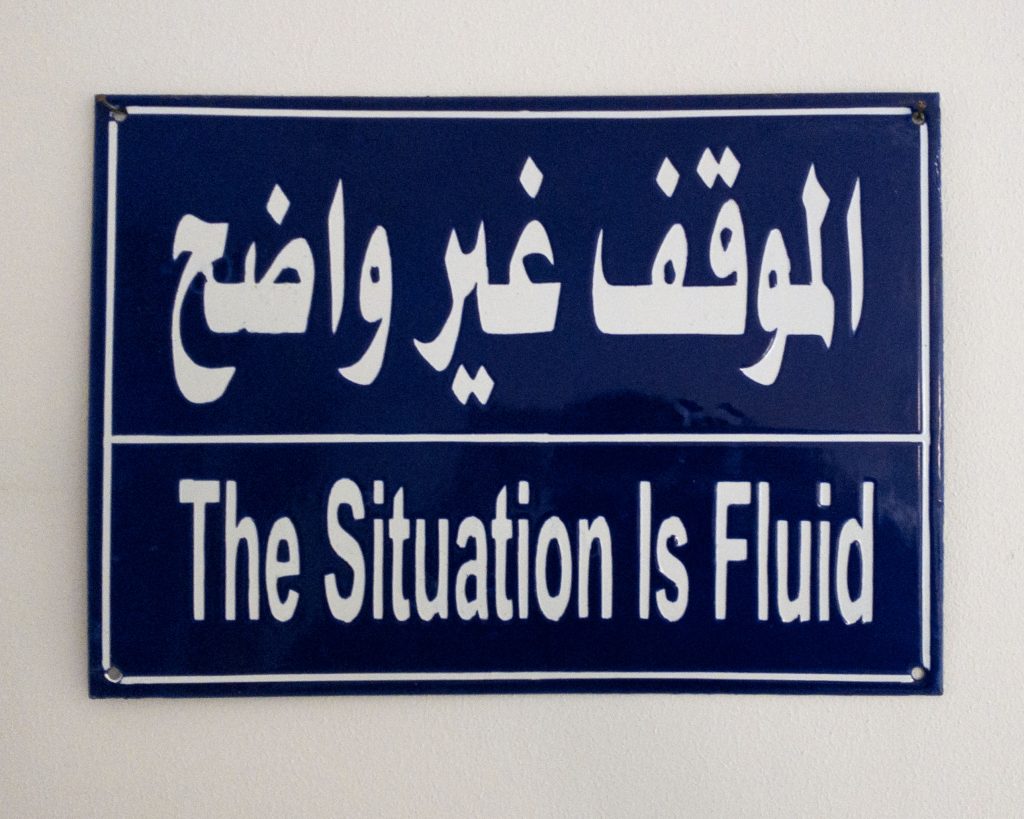 Exhibitions
Exhibitions are always at the heart of art events. Kicking off the Amsterdam Art Week's long list of exhibitions is 'The Situation is Fluid' curated by Aude Christel Mgba, a young Cameroonian curator currently based in the Netherlands. She is an alumnus of De Appel's Curatorial Programme and co-curator of sonsbeek20-24. It is showing at the Amsterdam Art Gallery at the Capital C building on Weesperplein, formerly the centre of the Amsterdam diamond business. 'The Situation is Fluid' features Adriana Arroyo, Tyna Adebowale, Daniel Barroca, Houcine Bouchiba, Gaëlle Choisne, Philipp Gufler, Domenique Himmelsbach de Vries, Jisun Kim, Astrid Nobel, Wes Mapes, Katja Novitskova, Avery Preesman, Ayman Ramadan, Ephrem Solomon, Raed Yassin, and Guy Woueté.
Other exhibitions to see are Otobong Nkanga's 'Lingering on the Rim' – a selection of works by Nkanga comprising tapestry, drawing, photography, installation, video, and performance at Lumen Travo Gallery.
A two-person exhibition of recent portraits by Mame-Diarra Niang and Barthélémy Toguo is presented by the South African Gallery, Stevenson. This exhibition will mark the final show of the international project Galleries Curate: RHE (an informal group of contemporary galleries from around the world).
FOAM Talent: Organised by Foam Fotografiemuseum Amsterdam, the exhibition presents 'Foam Talent 2020,' with works from a new generation of visual artists. The photographers are usually selected through an open call for portfolio submission.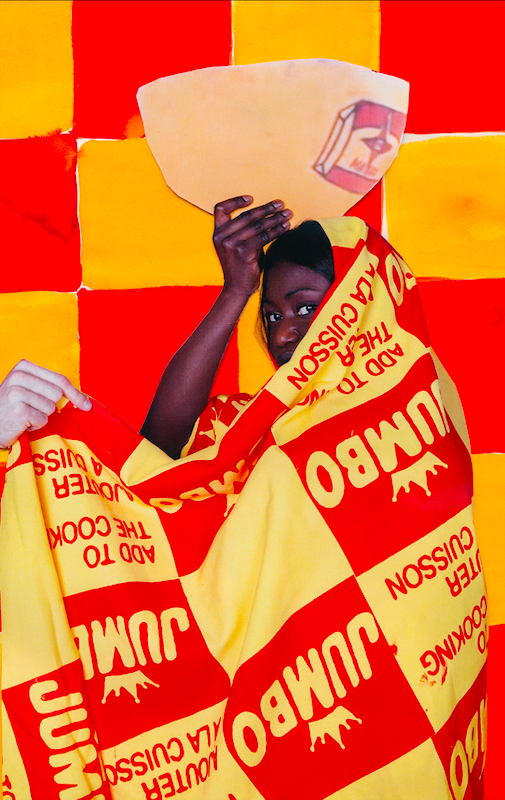 For the 2020 edition, about 1619 submissions from 69 countries were received, leading to a shortlist of works by 19 artists who are featured in the Foam Magazine #55: Talent and a travelling group exhibition showing during the art week. African artists selected in this edition include Aàdesokan (NG,1994), Adji Dieye (SN/IT, 1991), Luther Konadu (CA/GH 1991), Rahima Gambo (NG, 1986), Micha Serraf (ZW/ZA 1994). 
Another must-see show is 'A Funeral for Street Culture', a project conceived by Metro54 and Rita Ouédraogo. Showing at Framer Framed, the multi-disciplinary programme critically explores the influence and potential death of street culture once taken out of the mainstream. Together with artists, poets, designers, thinkers and hustlers, Metro54 and Rita Ouédrago look into these questions and explores how street culture interweaves with and departs from design, performativity, queerness, fashion, activism, and cultural appreciation.
And lastly, we recommend 'Refresh Amsterdam' currently showing at the Amsterdam Museum. A collaborative project on urban culture with work by contemporary artists and makers, the theme of this edition explores 'Sense of place'. It features works by over twenty-five artists (and collectives) from various disciplines and cultural backgrounds, including Nigerian artist Tyna Adebowale, offering many perspectives on Amsterdam and its cultural diversity. 
Film Screenings
Amsterdam Art and Eye Filmmuseum are jointly screening Steve McQueen's film 'Lovers Rock'. This film is part of 'Small Axe', a collection of five original films by Steve McQueen, and tells the story of two lovers who meet at a reggae house party in 1980 in West London.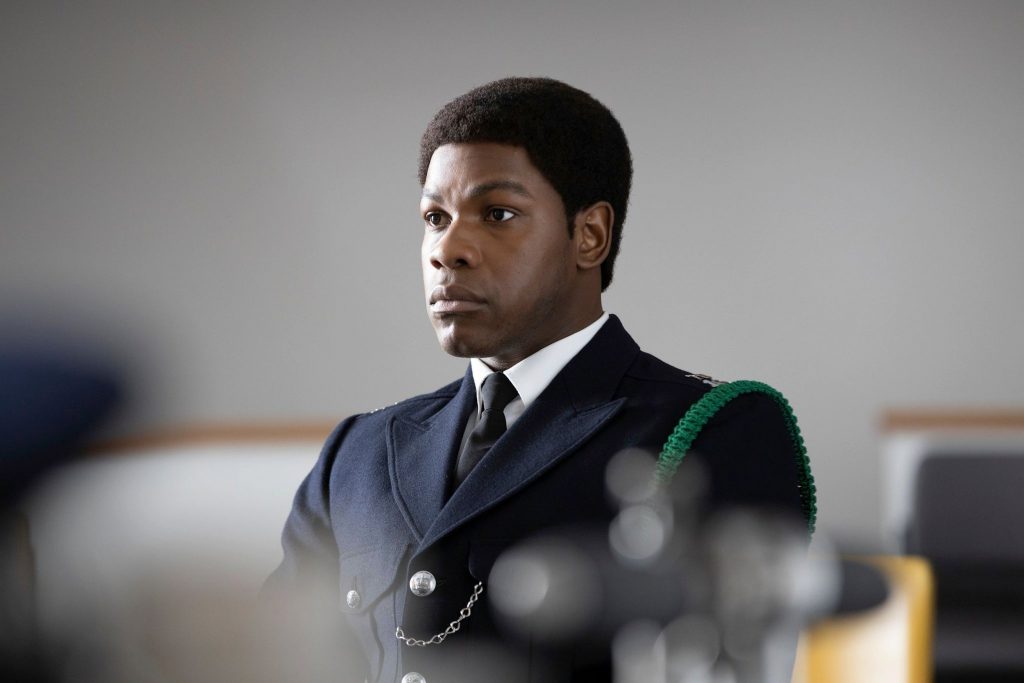 Throughout the Amsterdam Art Week, Eye Filmmuseum will show the complete series of films in 'Small Axe'. They are set in the late 1960s to the mid-1980s and tell personal stories from London's West Indian community, stories of those whose lives have been shaped by their own force of will despite rampant racism and discrimination.
Residencies
The Thami Mnyele Foundation Residency Award offers residencies to artists from all disciplines of contemporary art, including painting, drawing, photography, sculpture, video, film, audio and multimedia. For over thirty years, the foundation continues to offer a unique three-month artists-in-residence program in Amsterdam.
The Foundation's main objective is to advance cultural exchange between artists from Africa and the diaspora, the Netherlands and Amsterdam in particular. So far, participants have come from South Africa, Zimbabwe, Angola, Benin, Malawi, Burkina Faso, Benin, Senegal, Egypt, Nigeria, Mozambique, Zambia, Mauritius, Uganda, Ethiopia, Ghana, Sudan, Mauritius, Algeria, Libya, st Maarten, London, and New York.
During the Amsterdam Art Week, Thami Mnyele Foundation will present open studios featuring an introduction of the publication by The Art Momentum '30 years Thami Mnyele Foundation' and talks by resident artists Bernard Akoi-Jackson from Accra and Richard Kofi based in Amsterdam. Akoi-Jackson will also participate in the Amsterdam Museum's project 'The Golden Coach' opening on June 18. It will be on display in the museum's courtyard.
See the full program with dates and time on the Amsterdam Art Week website. Some of the presentations require registration and booking.