Following the success of his last solo exhibition in Lagos, metal sculptor Dotun Popoola is showing new works in an upcoming exhibition entitled 'METALA', Yoruba word for number thirteen. The title cleverly indicates the number of works featuring in the show.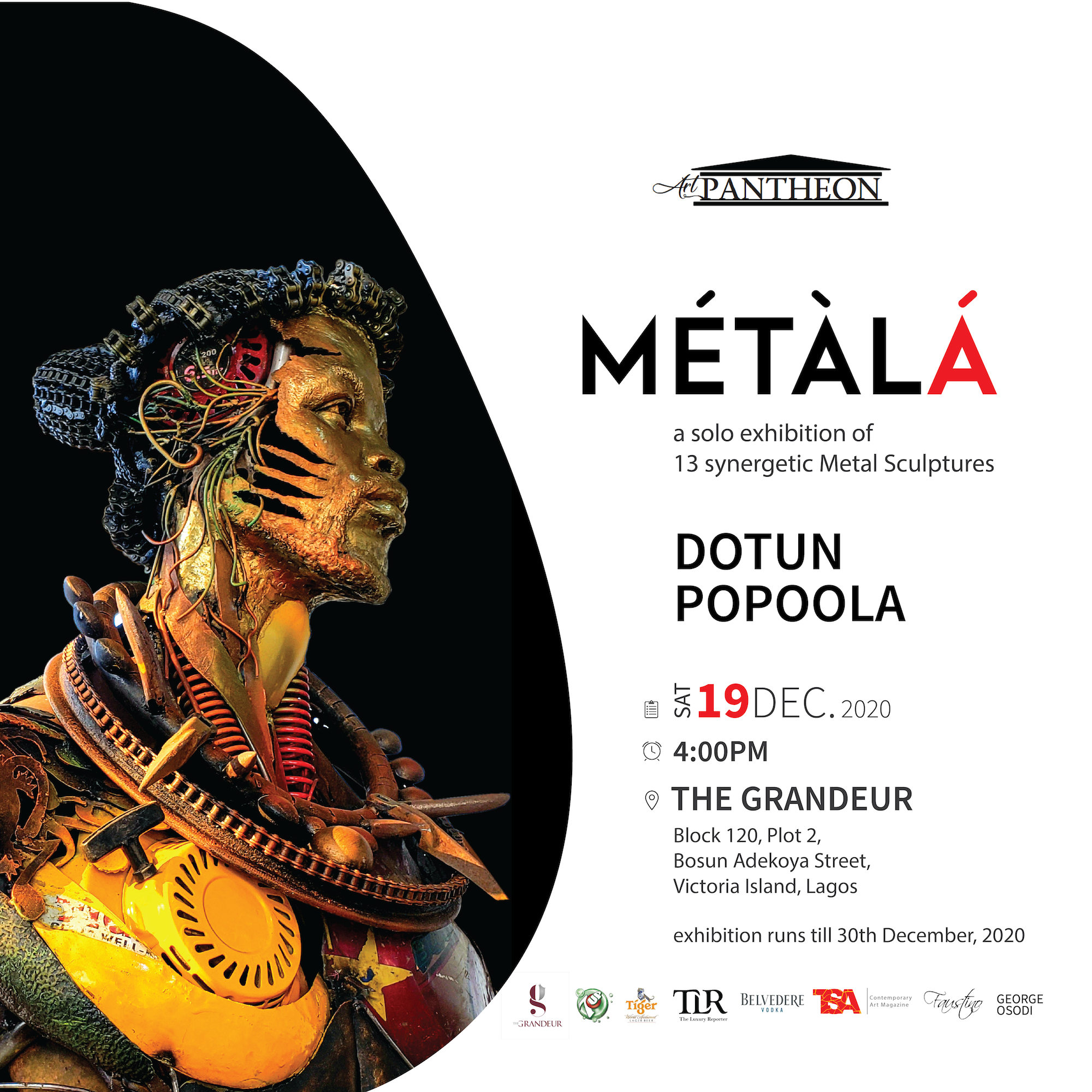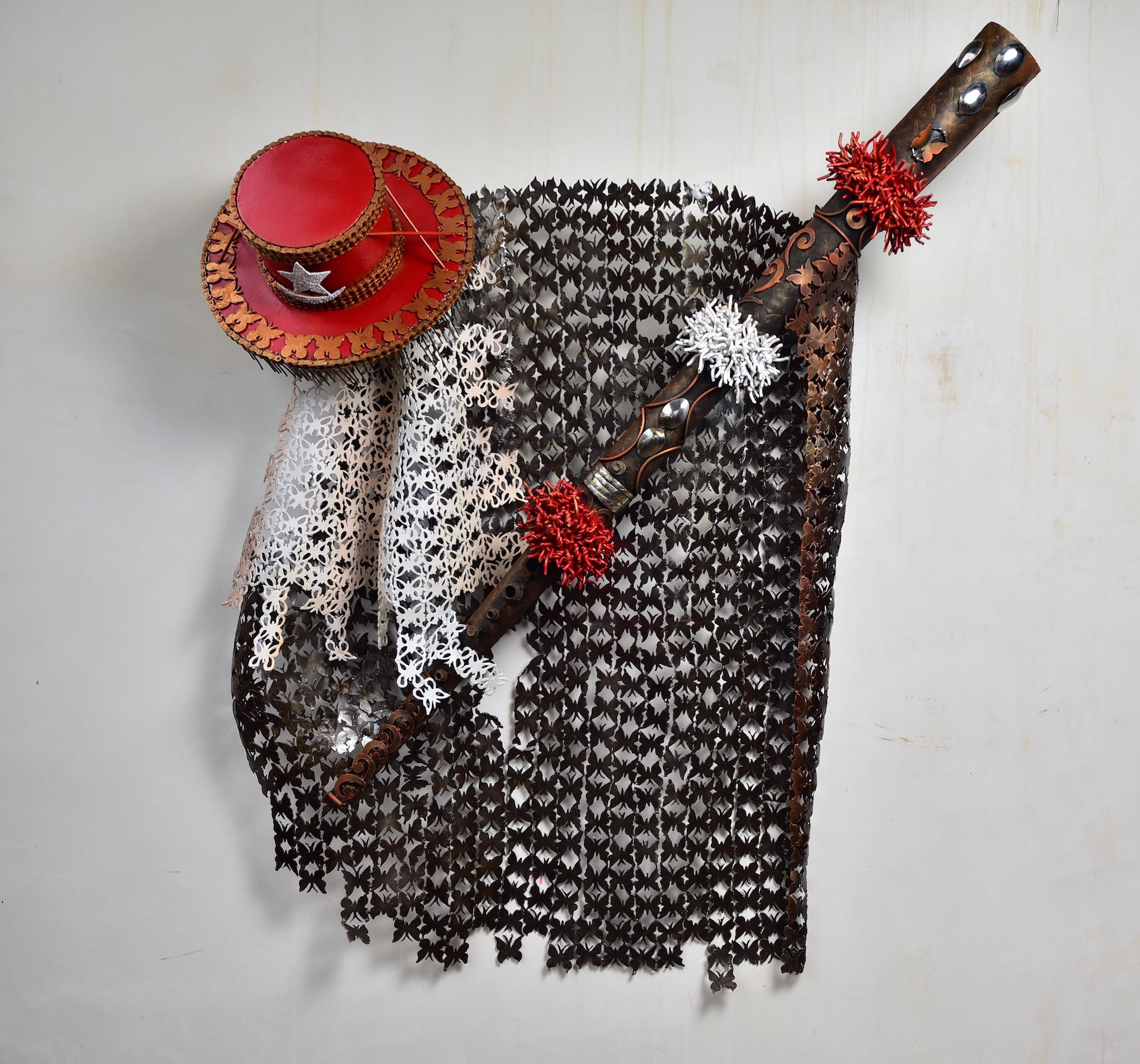 Popoola is famous for his striking and riveting metal works. Through intricate hybrid sculpture techniques, he continues to show the endless possibilities in metal scraps, bronze and related materials. While the manipulation of these materials into realistic forms of everyday life, especially animals, characterizes his previous works, he turns to new themes in this exhibition. In 'METALA', he synergizes multiple ideas including his family heritage and relationship with metal and ancestral and religious figures, into a grand narrative on identity. "His forefather, grandfather and father have worked with metal and machines as blacksmiths, farmers, hunters and automobile engineer." 
Popoola sees himself as an agent of change, a tool for social review. He considers his work an opportunity to address once more the lack of environmental consciousness, waste management and infrastructural decay.
Born in 1981 in Nigeria, Popoola holds a National Diploma in Painting and General Arts from Auchi Polytechnic, Edo State, Nigeria, where he graduated with honours. He subsequently completed Bachelor and Master's degrees in Fine and Applied Arts with a specialisation in Sculpture and Painting at Obafemi Awolowo University, Nigeria. In 2015 he was resident-in-training at John Lopez studio in South Dakota, United States. 
He has assembled several monumental sculptures and painted large murals in Nigeria and the United States and featured in local and international exhibitions including ART X Lagos, the maiden Scrap Art Exhibition in Qatar and recently at the Global Art Festival in Gujarat, India. He provides mentoring opportunities for local and international artists in his studio in south-west Nigeria. 
Art Pantheon, led by Nana Sonoiki (Asumah), is a new art platform in Nigeria focusing on exhibitions, documentation and art handling and logistics. 
'METALA' is on view from December 19 – 30, 2020 at The Grandeur, Victoria Island, Lagos. Due to Covid-19, visits to the show are by appointment only. See further information and guidelines for visitors on Art Pantheon's Instagram page.