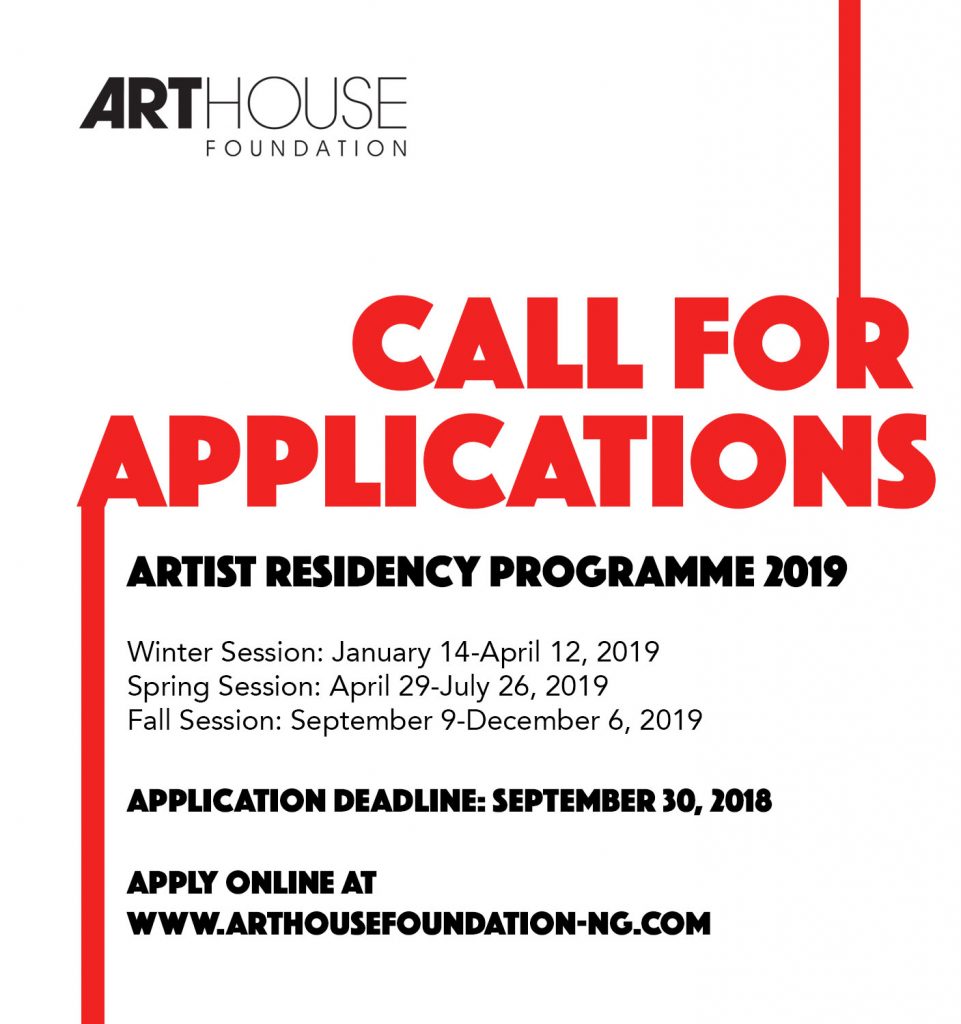 The Arthouse Foundation is calling for applications from local and international artists who wish to embark on a new artistic project in Lagos to apply for its 2019 artists' residency programme. 
Set up to encourage new ideas and creative development of contemporary art in Nigeria, Arthouse Foundation provides space for artists to expand and experiment with new forms and produce works that will be exhibited at the end of the residency programme. 
A selected artist will be provided with a work/live-in studio, a budget for materials, a monthly living stipend, and will be able to present his/her work to the public through a workshop, artist talk and a final exhibition. 
The foundation offers residency to two artists simultaneously through the year, in three-month sessions: Winter session: January 14 – April 12, 2019,  Spring Session: April 29 – July 26, 2019 and Fall Session: September 9 – December 6, 2019. 
Past residents include Ines Valles, Kitso Lynn Lelliot, Jimmy Nwanne, Gloria Oyarzabal Lodge, Christian Newby, Thierry Oussou, Kadara Enyeasi, Francois Beaurain, Nengi Omuku, Jelili Atiku, Tyna Adebowale, Dipo Doherty, Olumide Onadipe and Victor Ekpuk.
To apply, please visit www.arthousefoundation-ng.com
Application Deadline: September 30, 2018 
Featured artwork by Nengi Omuku, Arthouse Foundation resident, 2017.