Athi-Patra Ruga is a South African multimedia artist who uses his work to explore notions of utopia and dystopia, material and memory – with playful images that draw from a range of cultural references.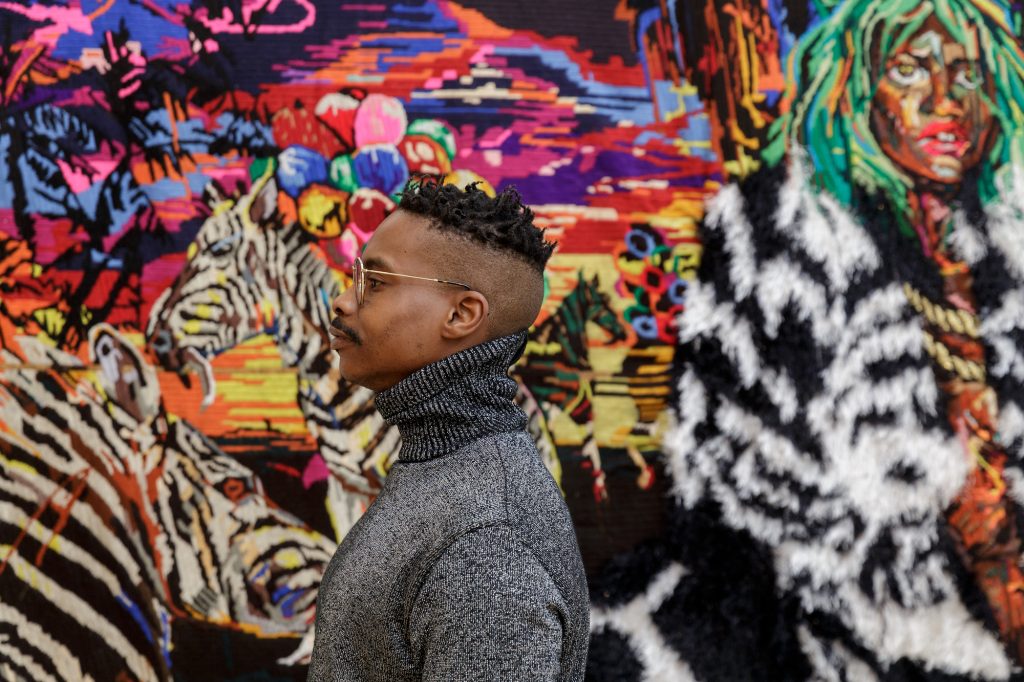 Looking at Athi-Patra Ruga's work, the first impression a viewer might get is of being transported into a colorful, mythical world filled with lush vegetation and fantastical creatures. A closer study, however, reveals a more critical image. Exploring hybrid spaces and bodies, Ruga's work addresses the performative, socio-political and cultural qualities of traditional and contemporary society occupying a liminal space between reality and an imagined utopian society. Ranging from intricately detailed petit-point tapestry to video, print photography, and sculpture, his practice belies an aesthetic sensibility inspired by fashion, drag culture, cartography, performance, and myth-making.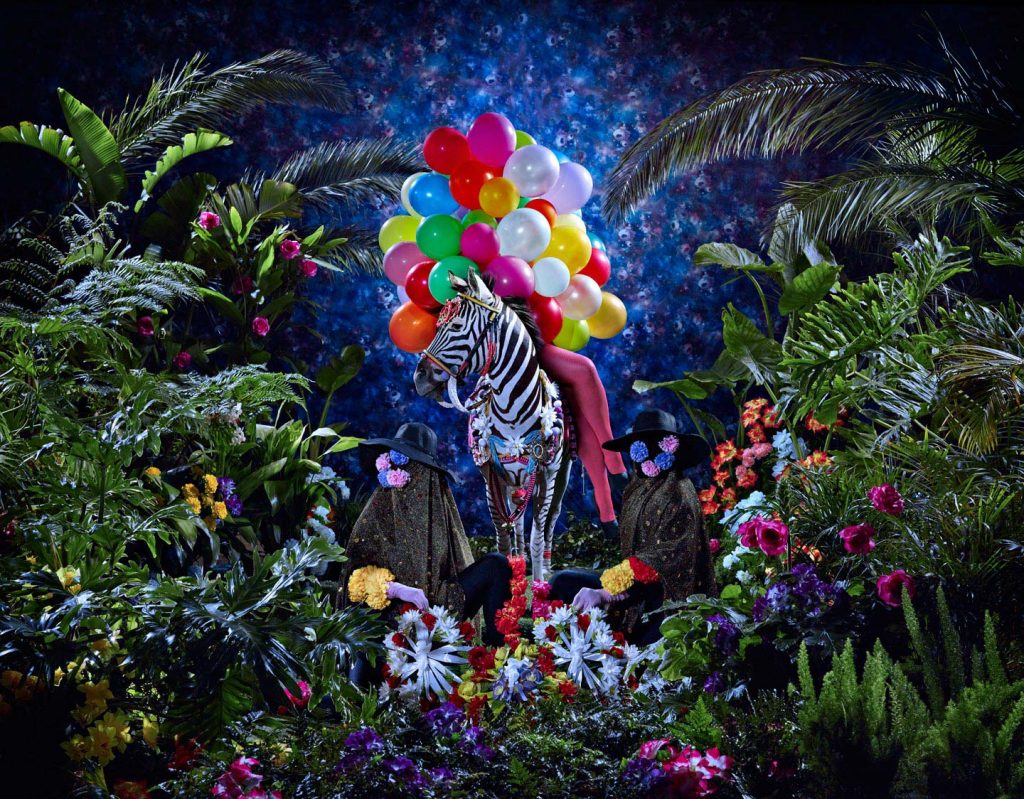 Ruga's initial work served to comment on gender politics, racism and the rise in xenophobic attacks in South Africa.
Born in 1984 in Eastern Cape, Umtata, a decade before the end of apartheid in South Africa, Ruga had to constantly carry out performative actions required in traversing borders. These actions involved navigating his society as a queer black man — coming out as gay at 11 in 1995, a year before the decriminalization of homosexuality in South Africa — despite being raised in a strict Anglican educational system. He went on to win a scholarship to study fashion in Johannesburg where he began to combine art with fashion through his performances in Braamfontein, the city's gay clubbing heartland at the time, dressing up in drag and performing in the streets to act out a parade or sit and hand-stitch tapestries.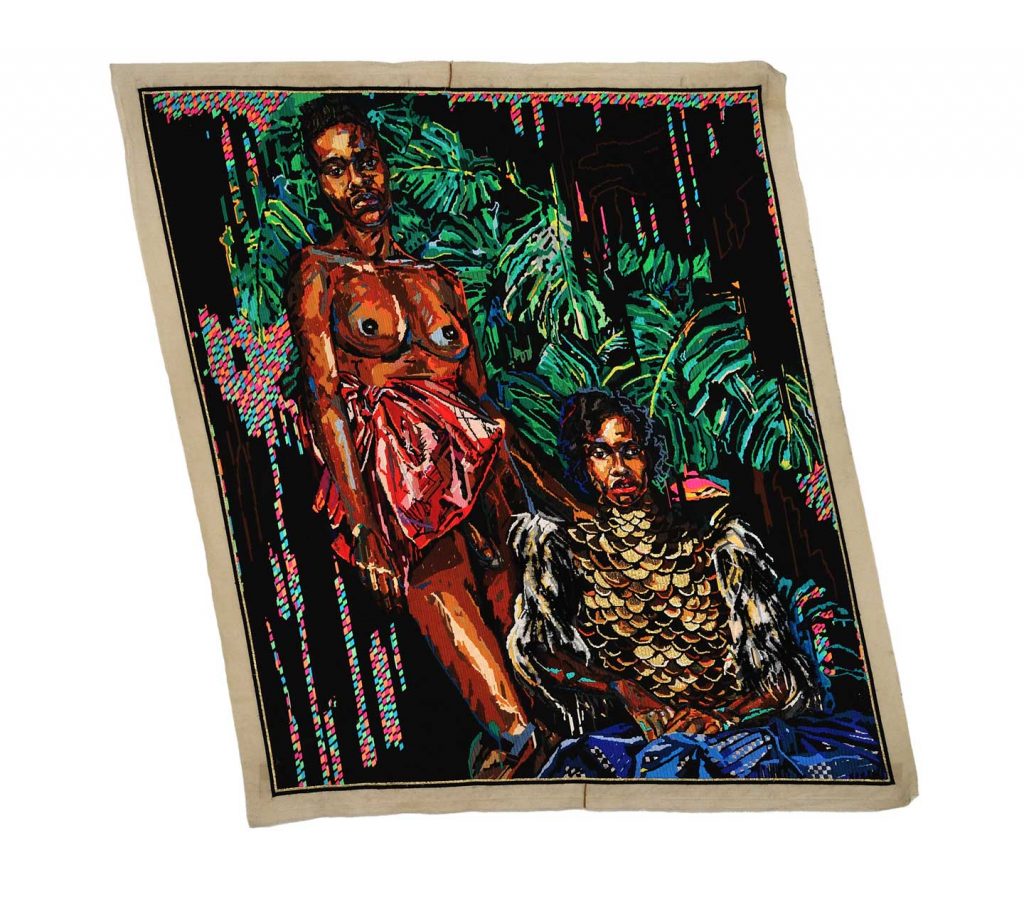 Working in diverse media, Ruga's initial work served to comment on gender politics, racism and the rise in xenophobic attacks in South Africa. Then expanding into exploring and questioning South Africa's colonial history through his creation of mythical societies and alternative identities in his subsequent work.
In 2008, Athi-Patra Ruga held his first solo show in Johannesburg …of bugchasers and watussi faghags which he describes as "an interrogation of my interest in the history of image-making, and of displacement – both of people and images". He is, however, more known for his subsequent series, The Future White Women of Azania begun in 2010, where, in keeping with his practice of creating ambivalently gendered identities and avatars, he created a world that could be described as the re-imaging of a myth. The myth of an ideal society – a decolonized society based on sameness and equality rather than difference. The name 'Azania' was originally derived from the Greco-Roman world about the semi-mythical lands of East Africa and later adopted by anti-apartheid activists of the 20th century to signify an ideal, future South Africa. The re-contextualizing of this space into a mythical nation-state complete with cartographical boundaries, state emblems, and ruling figures serves as a site of inquiry by the artist into contemporary African societies. Ruga's Azania is ruled by the Versatile Queen Ivy, an absolute monarch in a long non-dynastic line of versatile queens of Azania.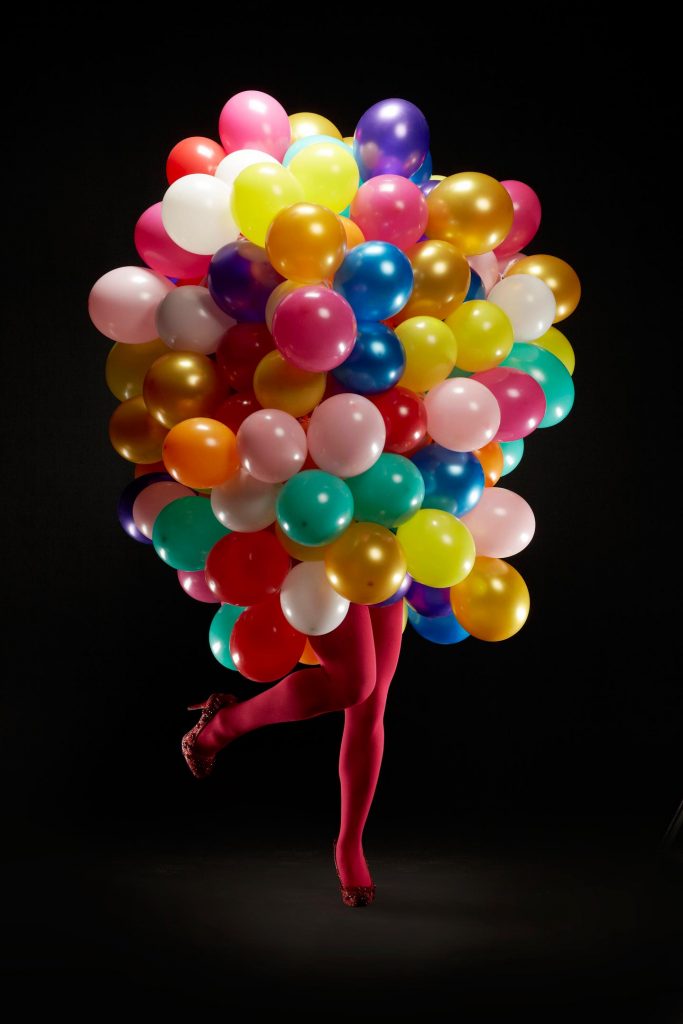 In this exploration of black queer figures, Ruga challenges heteronormative notions prevalent in contemporary society, creating a world where the marginalized and omitted are seen and, more importantly, heard.
This mythical world is however not perfect as we see in the artist's next series Queens in Exile which opens with the queen on exile and on a quest to create what Ruga refers to as a "new Azania, a truly ideal land, free from the exclusionary systems and narratives that beset Old Azania". This raises the question of the possibility of creating truly safe and ideal spaces and the futility of such promises. Shown in 2017 at the WHATIFTHEWORLD Gallery, Queens of Exile examines the culture of exclusion and erasure prevalent in historical and contemporary African society. Ruga references figures from South African history such as Sarah Baartman, the Xhosa prophetess Nongqawuse, reverend and composer Tiyo Soga, pop singer Brenda Fassie, activist Simon Nkoli, and Ruga's own grandmother; people whom he considers often omitted from public memory, and in doing so, commemorating queer and female histories. In this exploration of black queer figures, Ruga challenges heteronormative notions prevalent in contemporary society, creating a world where the marginalized and omitted are seen and, more importantly, heard. In a review of the exhibition, performance artist, writer, and cultural worker, Kopano Maroga, notes that "…the artist cultivates a psychosphere of concentrated black queer energy that harkens to a kind of nostalgia for something that never was: a dynasty for the forgotten footnotes of our national history. The fabled gods that time forgot and the history of whiteness erased".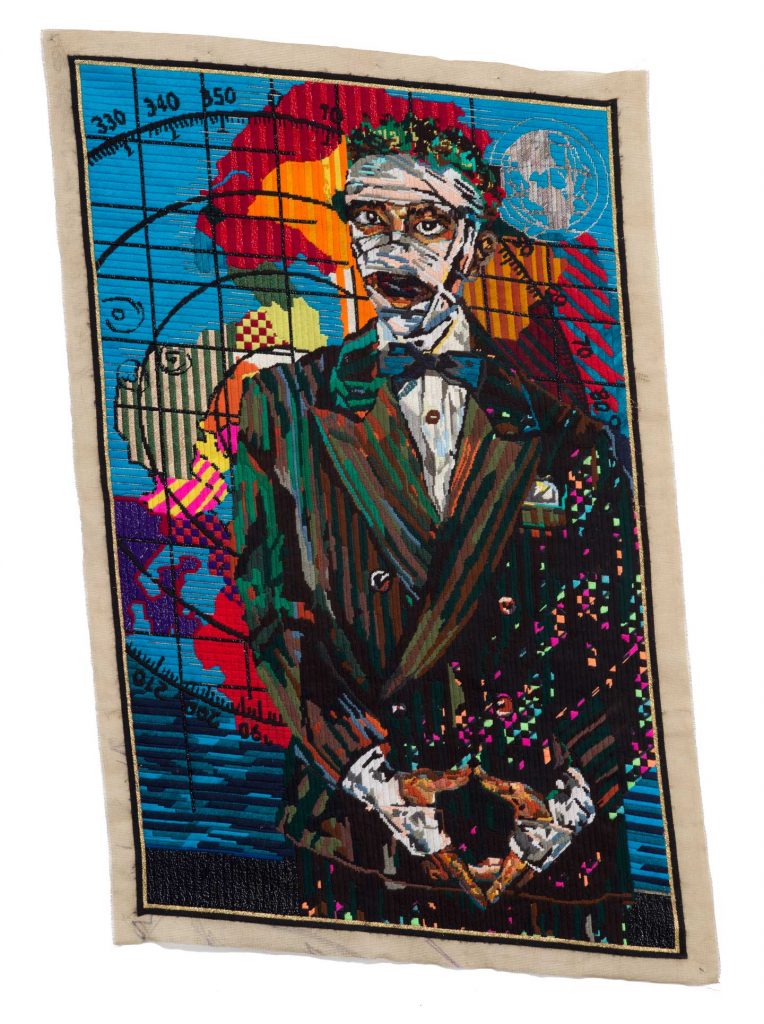 In 2018, Ruga had his first major solo exhibition in London, titled, Of Gods, Rainbows and Omissions at the Somerset House where he showed his two prominent series The First Women of Azania and Queens in Exile in addition to a new and ongoing body of work titled, The BEATification of Feral Benga. The new series which began in 2017 was conceived as a monumental tribute to the forgotten Senegalese dancer and queer icon of the Harlem Renaissance period, Francois 'Feral' Benga, which explores memory, identity and embodied knowledge. This series shows Ruga in intimate conversation Benga, with the artist re-enacting some of the poses for which Benga is well known. Exploring the narrative of performance, a practice synonymous to both artists work, Ruga explores the issues of consumerism and the commodification and fetishization of the black, queer body especially relating to the Western gaze.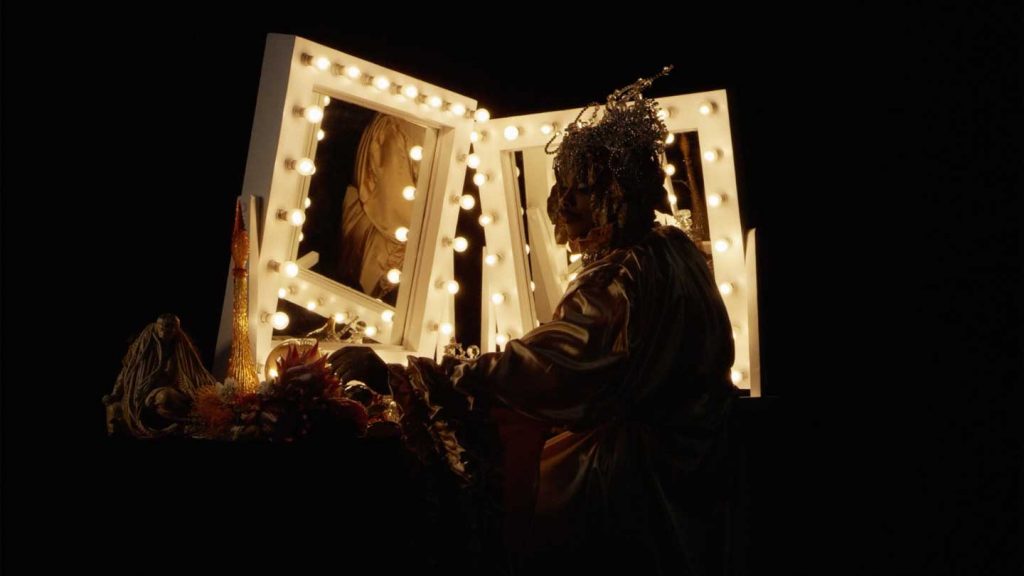 Athi-Patra Ruga has exhibited worldwide including at the Dakar Biennale, Venice Biennale and the National Arts Festival in Grahamstown, where he was awarded a Standard Bank Young Artist Award in 2015. Active on both the local and international art scenes, his recent exhibitions and performances include Art Afrique, Louis Vuitton Foundation, Paris; Over the Rainbow, Performa 17, New York; Women's Work, IZIKO South African National Gallery, Cape Town; An Age of Our Own Making, Holbaek, Denmark; Queer Threads: Crafting Identity and Community, Boston Centre for the Arts, Boston; AFRICA: Architecture, Culture and Identity at the Louisiana Museum of Modern Art; African Odysseys at The Brass Artscape in Brussels; Public Intimacy at the SFMOMA, San Francisco; The Film Will Always Be You: South African Artists on Screen at the Tate Modern in London; and Making Africa at the Guggenheim Museum Bilbao. He has also been represented at auctions in various parts of the world.