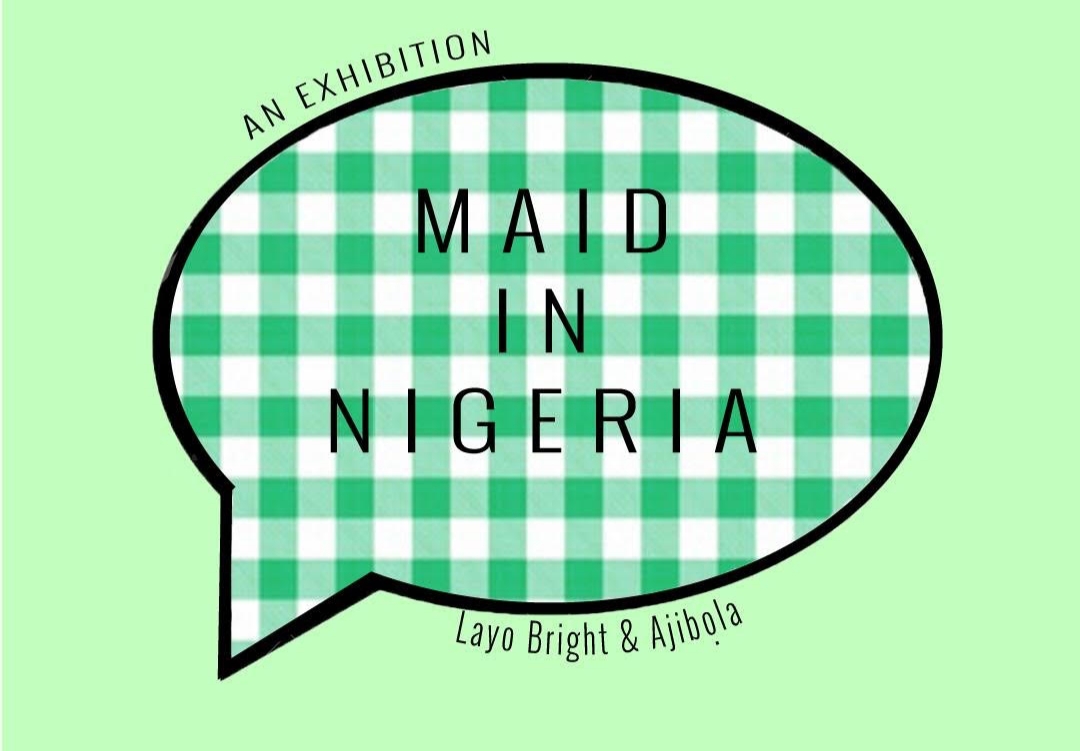 "Maid in Nigeria", a joint multi-media exhibition by Layo Bright and Ajibola, brings to our attention the issue of domestic labour in Nigeria. Presenting works ranging from photography to text and immersive installations, this exhibition is aimed at driving conversations around the controversial culture of hiring domestic workers in Nigeria.
Issues such as the internal conditions of work for domestic helpers who are often stripped of agency, and any other identity other than "houseboy" or "house girl" are at the core of the exhibition.

Layo Bright born 1991, in Lagos Nigeria, approaches her artistic practice by utilizing found objects that draw from collective memory to create sculptures and installations reminiscent of lived experiences. Bright received her Bachelor in Law from Babcock University in 2014 and was called to bar in 2015. She has an MFA in Fine Art from The New School, New York. In 2018 her installation, "Must Go", received the International Sculpture Center's 2018 Outstanding Student Achievement in Contemporary Sculpture Award. Bright's work has been exhibited in the U.S. and Nigeria, in notable group exhibitions.
Ajibola Lawal (who identifies simply as Ajibola) born in 1989, is a solutions architect and multi-disciplinary artist whose approach includes written word, photography, and assemblages to create stories that evoke remembrance. His approach is based on the premise that in deeper thoughts, lies the capacity for better choices and decisions. 
"Maid in Lagos" will open with a reception on Saturday, May 4, 2019, at A White Space Creative Agency, 56, Raymond Njoku, Ikoyi, Lagos, at 6 pm. This exhibition will be on view until June 4, 2019.