The Edith-Russ-Haus for Media Art in Oldenburg, Germany, has awarded three artists a grant of 12,500 Euros each for its 2020 Media Art Award. The winners – Ayọ̀ Akínwándé (Lagos, Nigeria), Mochu (Dehli/Instabul) and Clara Jo (Berlin/Paris) – receive this grant for the actualization of a new project.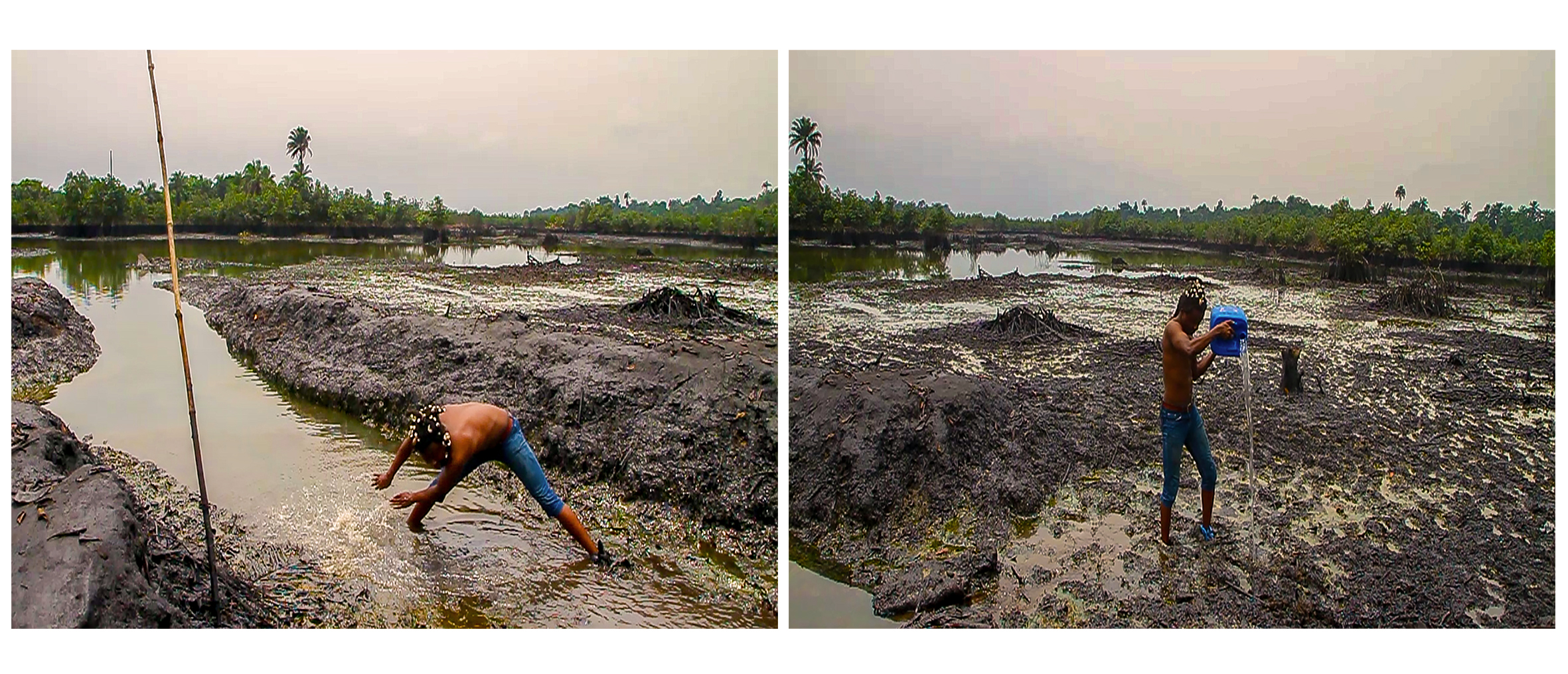 The award jury, Natasha Ginwala (Curator of Gwangju Biennale 2020, Colombo/Berlin), Robert Leckie (Director of Spike Island, Bristol), Edit Molnár (Director of Edith-Russ-Haus, Oldenburg) and Marcel Schwierin (Director of Edith-Russ-Haus, Oldenburg), reviewed 390 applications from artists around the world and was impressed by the quality of submissions received. The entries reflected a variety of approaches to the moving image, particularly those considering the spatial and virtual impact of the medium and its experiential terrain.
Commenting on submitted works by the winners, the jury said: "The artistic practitioners selected as 2020 grant recipients are unafraid of extending inquiries into urgent as well as untapped aspects of today's human and planetary realities. Their approaches are research-driven while privileging materially rigorous, communal, and sentient aesthetics. The awardees draw from sonic and corporeal knowledge while also highlighting the troubling virtual tentacles of global politics, the changing nature of mass resistance and virulence in our midst."
Akínwándé receives the grant for his work titled "Mumu LP Vol. 4: All The World's Protest", a sound installation with video and performance. This work will be the artist's fourth iteration of an ongoing artistic interrogation of political engagements in the public realm through the sonic ecologies of protest in Lagos and elsewhere. In 2016, Akínwándé began a long-term research project called "Archiving the Future" to explore his ceaseless fascination with the possible forms and natures of future archives. He built up an archive by collecting screenshots of political conversations on social media, and further extended this to include audio conversations recorded at newspaper stands in Lagos. This vocal material became the basis for building a collaboration with musicians, transforming the recordings into music using jazz instruments.
The jury was struck by how the artist built an intense architecture of sound from various local communities. In addition to capturing political views and engaging the local music scene, he uses jazz as a way of fusing and embodying a shared yet two disjunctive reality as an ensemble. To continue the project, Akínwándé intends to widen the context of his collection beyond Lagos, tapping into protests worldwide and finding commonalities between local and global struggles. 
The Edith-Russ-Haus for Media Art is convinced that in awarding these grants to the artists, they will be enabled to produce major new works and projects across moving image, sound, performance, and the digital sphere. 
–
Artist photo credit: Natalia Palombo.