The "ABC of Coronavirus" aka COVID-19   |   April 21 and May 6, 2020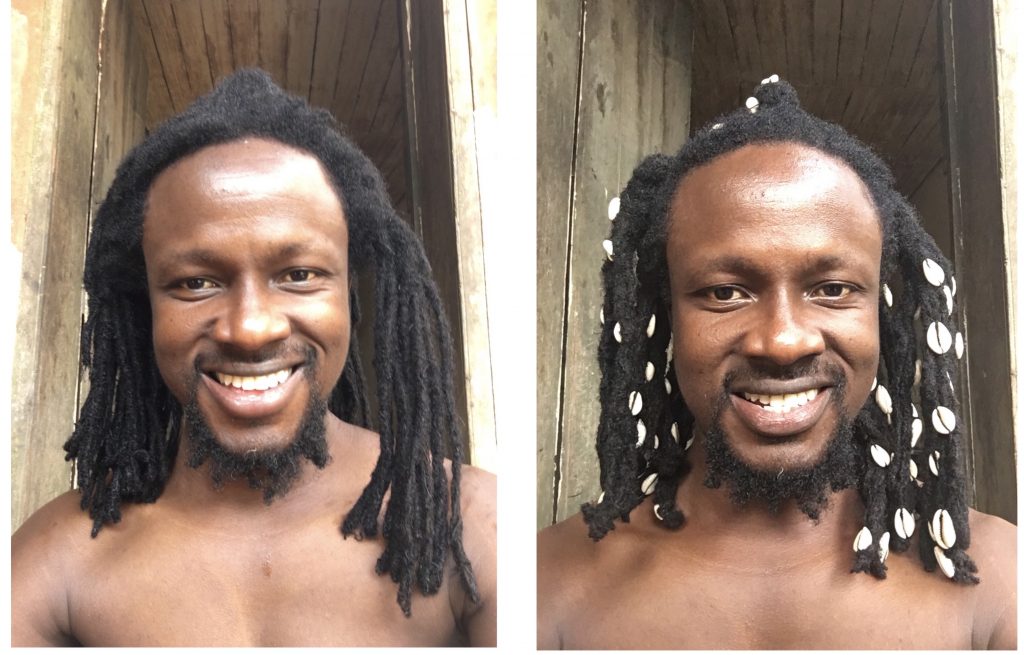 I was born the year Fela Anikulapo Kuti released the song, "Teacher Don't Teach Me Nonsense." My education began with learning the alphabets. Now I know when the teachers are teaching me nonsense. Everywhere you go, the government is teaching something. Maybe nonsense. 
Stay at home – No Light
Work from home – No Wi-Fi
Wash your hands – No Water
Social distancing – No More 'Owambe'
Self-isolate – Under the Bridge
Face masks are hanging in people's hands like bras. We now seat 3 on each row inside the Danfo Buses instead of 4, but the price has doubled. Agberos with no shirts now wear gloves. We are all in it together – the citizens, and the politicians who can't travel abroad for medical treatment. All hail Corona.
But these teachers are still teaching us nonsense. Some are saying that Coronavirus was sent by the devil, teaching us nonsense on pulpits. Some believe that it is 'a big man disease', teaching us nonsense on the streets. Some say it is 5G, fake Gees! Some believe the government is using Coronavirus to cash-out from IMF, cooking up fake numbers, and reaping off the citizens as usual. Some are even saying, "Who WHO epp?"
How do we ask these teachers new questions? How do we 'Face-Me-I-Face-You' if we are to keep a distance of 1 meter from each other? If we are to stay at home, how do we feed our children? If we are to remain under lockdown, what happens after?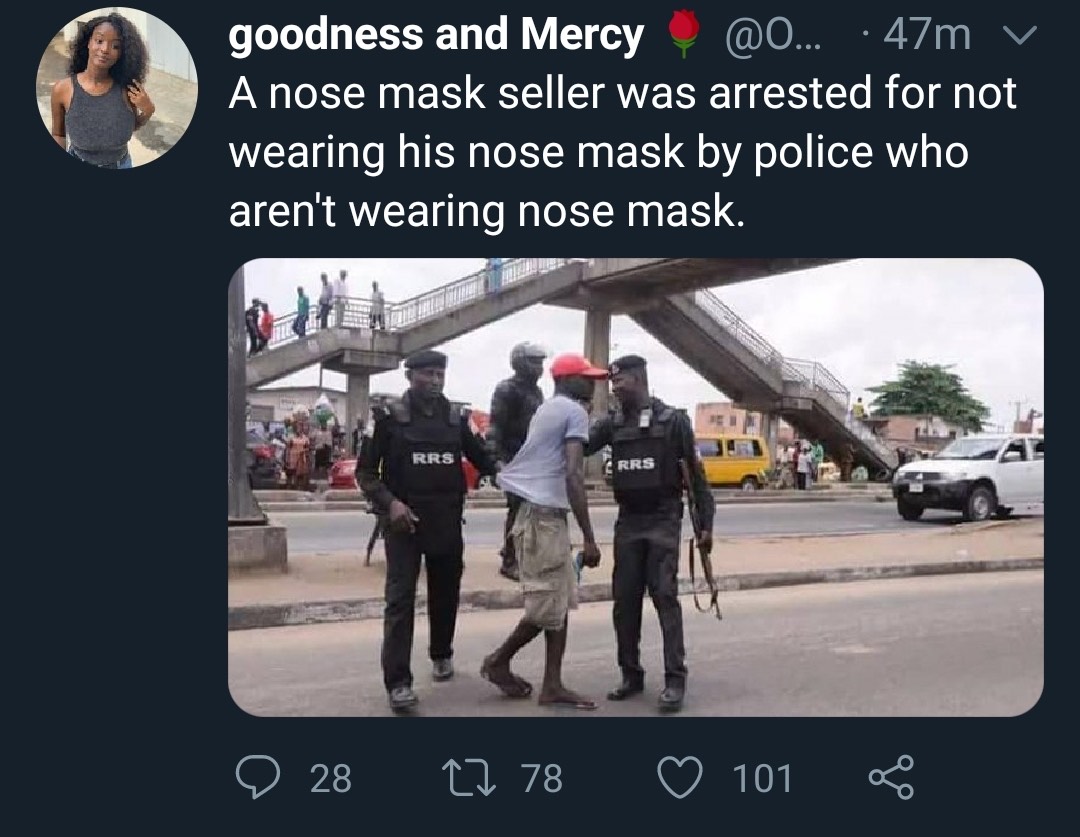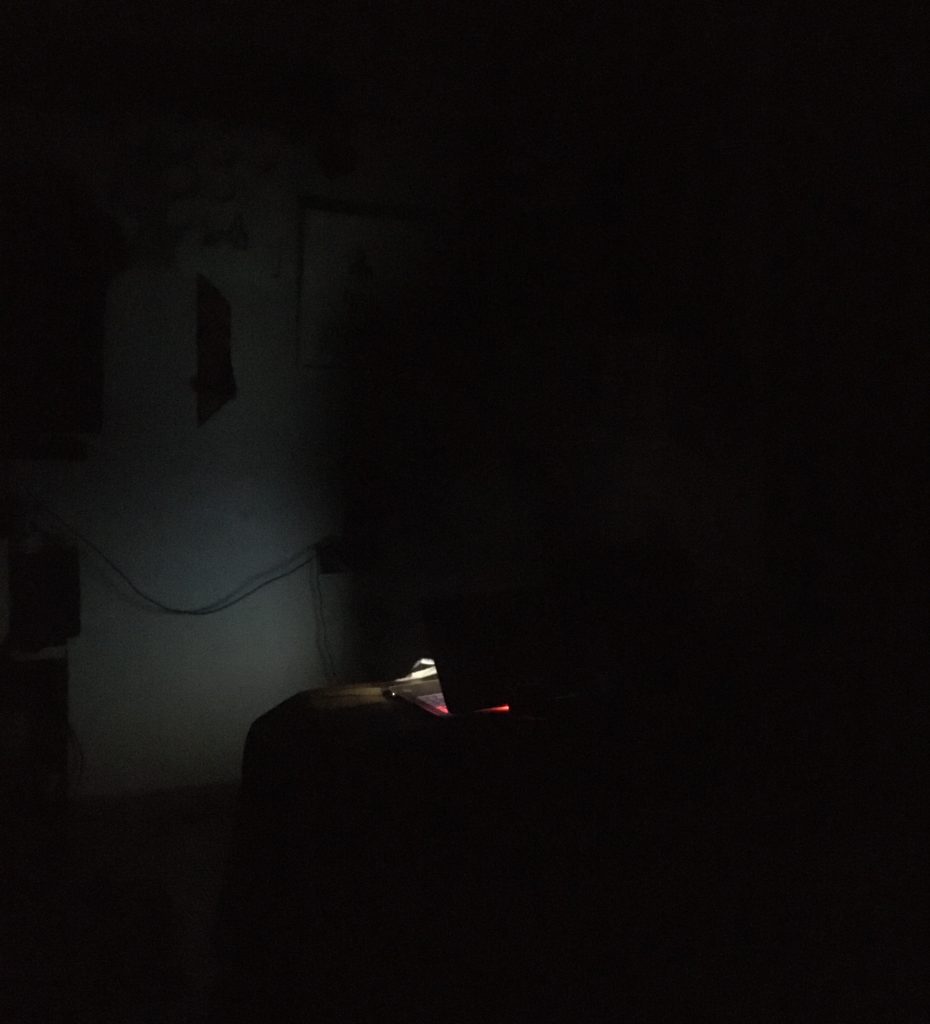 On April 16, when the death toll from the virus in Nigeria was 12, security forces had killed 18 people from trying to enforce the lockdown. It's a familiar story for Nigerians, and even foreigners, we are a weird bunch. I tried watching CNN, but my blood pressure increased. It's all about their President. I switched to NTA, and I saw the Nigerian President addressing the country for the first time in a long while. No reporters present, just him and the media crew. After all, he is an older man, a high-risk individual, with underlying sicknesses, treated with taxpayers' money. I listened to him, and I was depressed.
For some, every day is like a 'pandemic'; a life lived in the unknown. But this global uncertainty is an accelerant. Lives have been lost, livelihoods are erased, and relationships are threatened. Some are under lockdown with their abusers; others are locked away from their lovers. So much uncertainty in the air, but we must keep breathing, and keep believing.
God bless the dead, and may their souls rest in peace.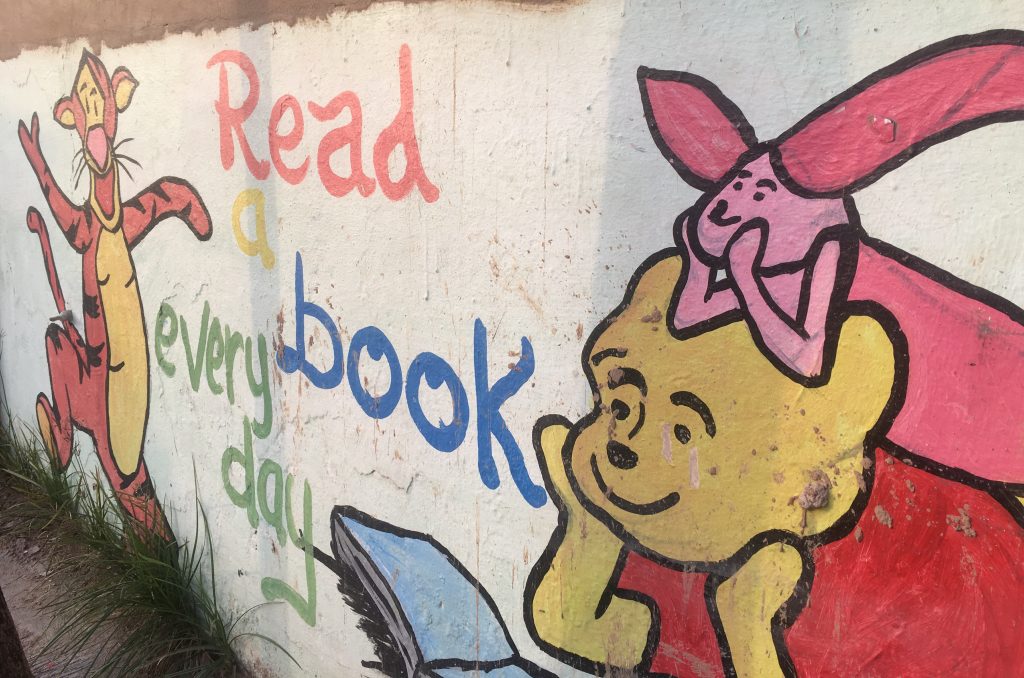 Now let me teach you my nonsense:
A – Asymptomatic
B – Bats
C – COVID
D – Disease
E – Epicenter
F – FiveG
G – GDP
H – Hydroxychloroquine
I – Infections
J – Jobless
K – Keyworkers
L – Lockdown
M – Mask
N – NHS
O – Outbreak
P – Pandemic
Q – Quarantine
R – Recession
S – Symptoms
T – Testing
U – Undetected
V – Ventilators
W – Wuhan
X – Xenophobia
Y – Yemen
Z – Zero
–
Ayọ̀ Akínwándé | Artist, curator and writer based in Lagos. He works across lens-based media, installation, performance and sound.