In the publication festac '77, Chimurenga  decomposed, re-arranged and reproduced the sound-world of FESTAC '77, the second world black festival, to address the planetary scale of the event, alongside the personal and artistic encounters it made possible.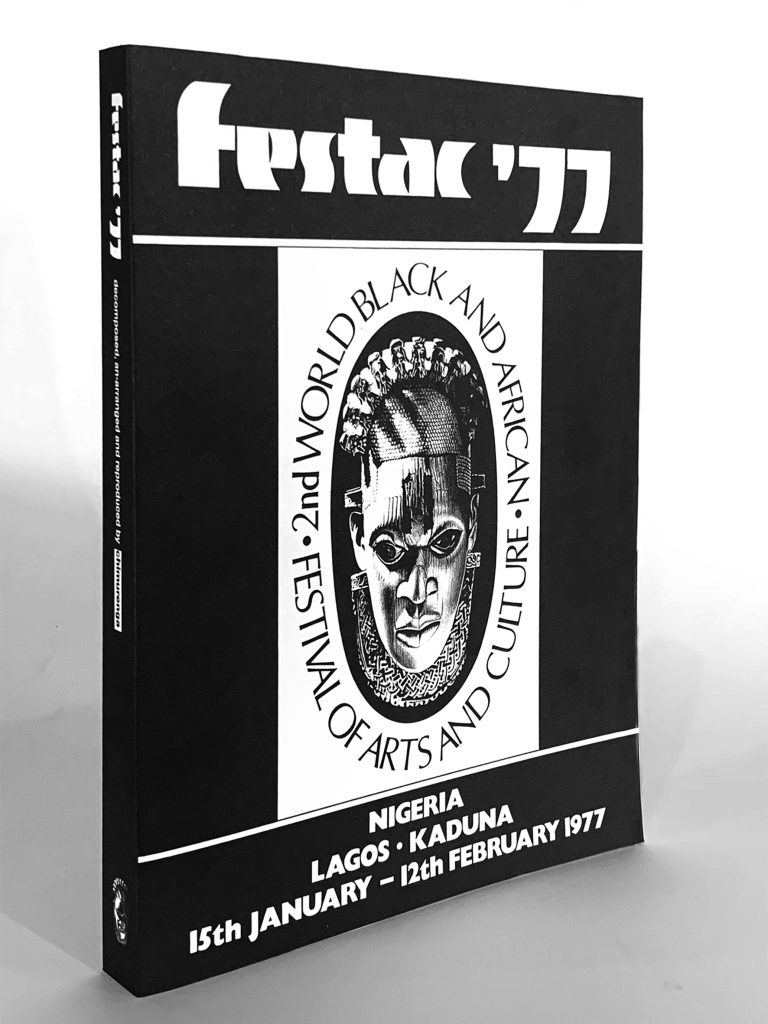 In a month-long celebration in 1977, artists, writers, musicians, activists and scholars from Africa and the diaspora gathered in Lagos to display and celebrate various art forms. This Festival of Art and Culture (FESTAC) was the second world festival of black arts, the first being FESMAN, which took place in Dakar in 1966. 
Forty-three years later, on February 29, Chimurenga, in collaboration with RAW Material Company, Dakar, will launch a new publication on the festival. Titled festac '77, the book addresses the planetary scale of FESTAC, as well as the personal and artistic encounters that emerged from the event.
Featured in festac '77 are uncommon photographic and archival materials, interviews and new commissions. They convey the stories, words and works of the festival's extraordinary cast of characters such as Wole Soyinka, Léopold Sédar Senghor, Ahmed Sékou Touré, Audre Lorde, Miriam Makeba, Allioune Diop, Jeff Donaldson, Louis Farrakhan, Stevie Wonder, Abdias do Nascimento, Mario de Andrade, Nadi Qamar, Carlos Moore, Ayi Kwei Armah, Ama Ata Aidoo, Johnny Dyani, Werewere Liking, Marilyn Nance, Barkley Hendricks, J.D Okhai Ojeikere, Ibrahim El-Salahi, Jayne Cortez, Atukwei Okai, Lindsay Barrett, Sun Ra and many others.
The publication also features new literature by Akin Adesokan, Moses Serubiri, Harmony Holiday, Semeneh Ayalew, Hassan Musa, Emmanuel Iduma, Michael McMillan, Dominique Malaquais and Cedric Vincent, Molefe Pheto, Ugochukwu-Smooth C. Nzewi, Hermano Penna, and Alice Aterianus. An underlying question in the book is "Can a past that the present has not yet caught up with be summoned to haunt the present as an alternative?"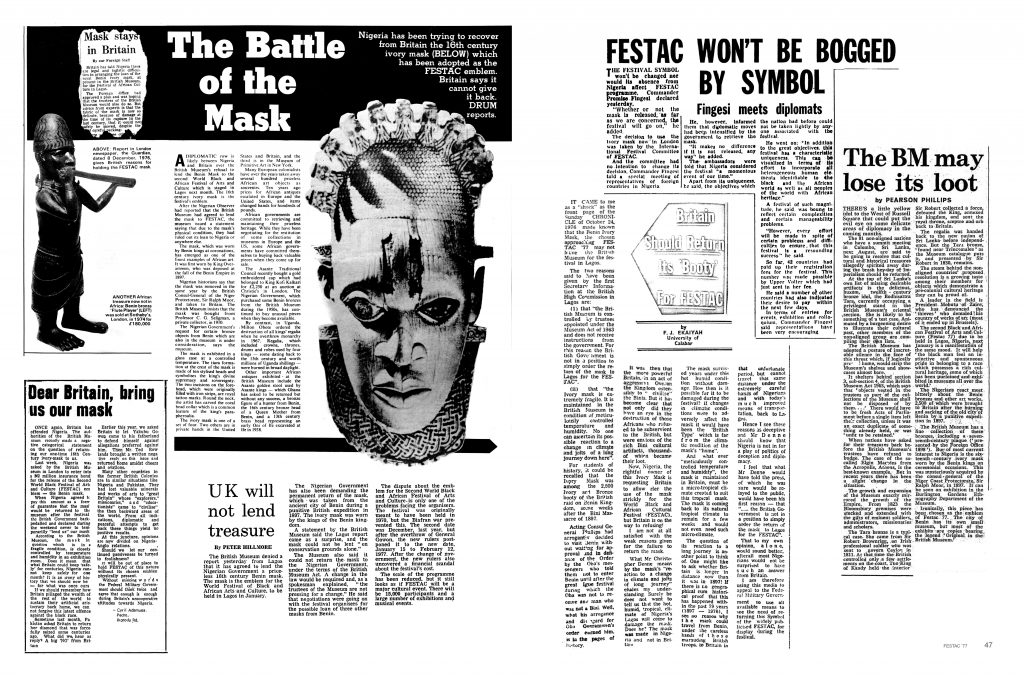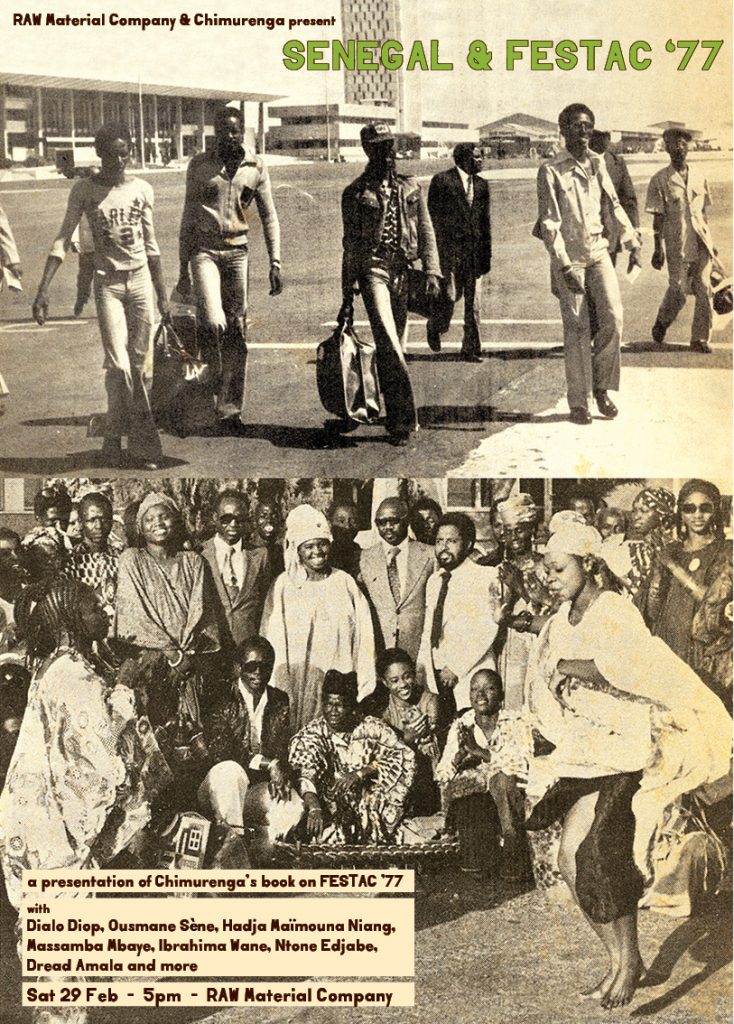 festac '77 was previously launched in New York at The New School's John Tishman Auditorium through a performance of Craig Harris' jazz suite titled "FESTAC 77". 
Its first presentation on the African continent, at the RAW Material Company in Dakar, will explore different pan-African ideologies born between the FESMAN and FESTAC festivals and the way they manifested in Senegalese society, as well as the far-reaching influence of these festivals on artistic production.
Some of the contributors at the launch include Dr. Dialo Diop, Massamba Mbaye, Dr. Hadja Maïmouna Niang, Pr. Ousmane Sène, Dr. Ibrahima Wane, and Bouba Diop. 
The event holds on Saturday, February 29, 2020 at the RAW Material Company in Dakar, Senegal. Time – 5pm | A DJ set with Ntone Edjabe and Dread Amala follows at 9pm.